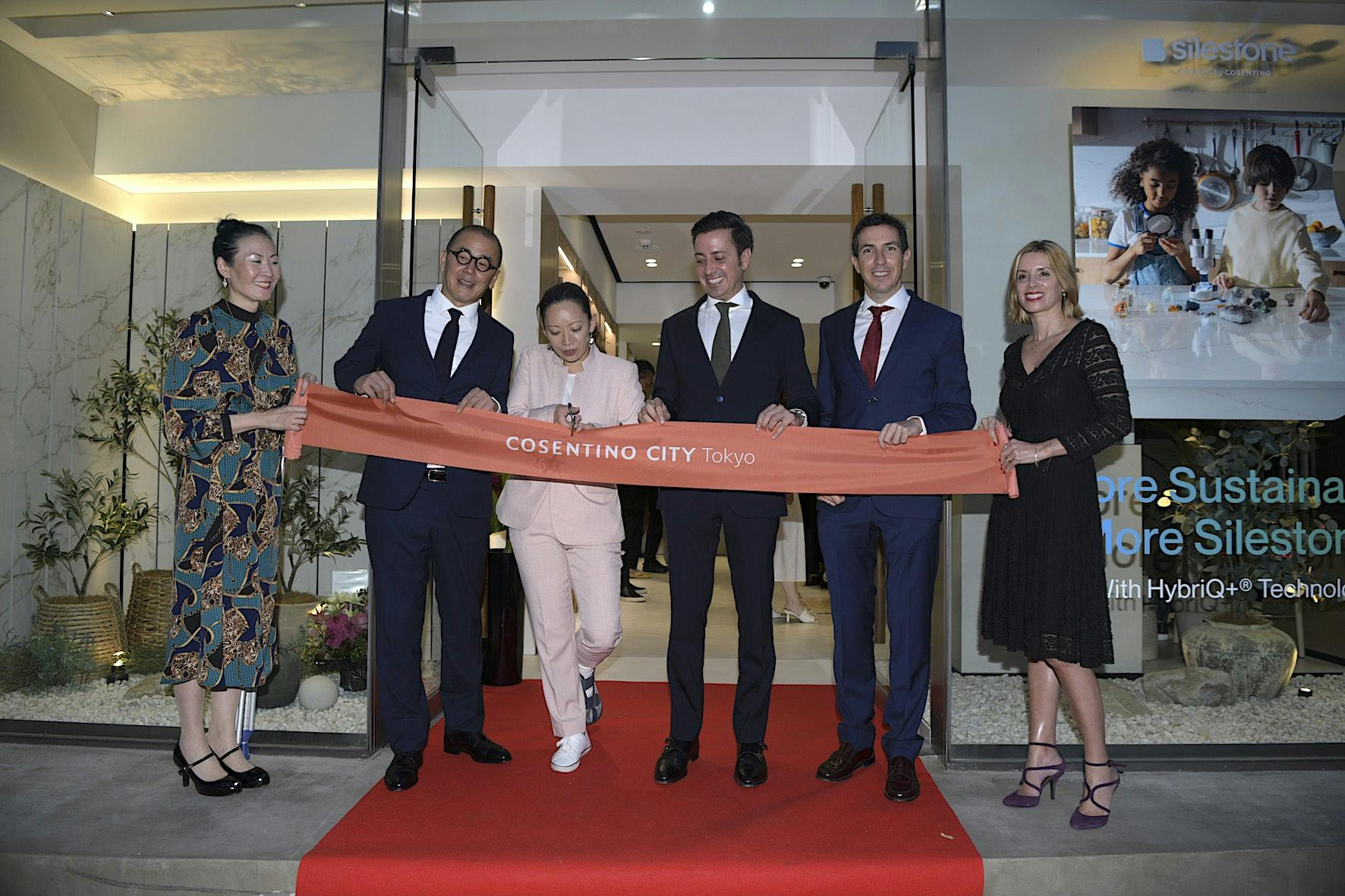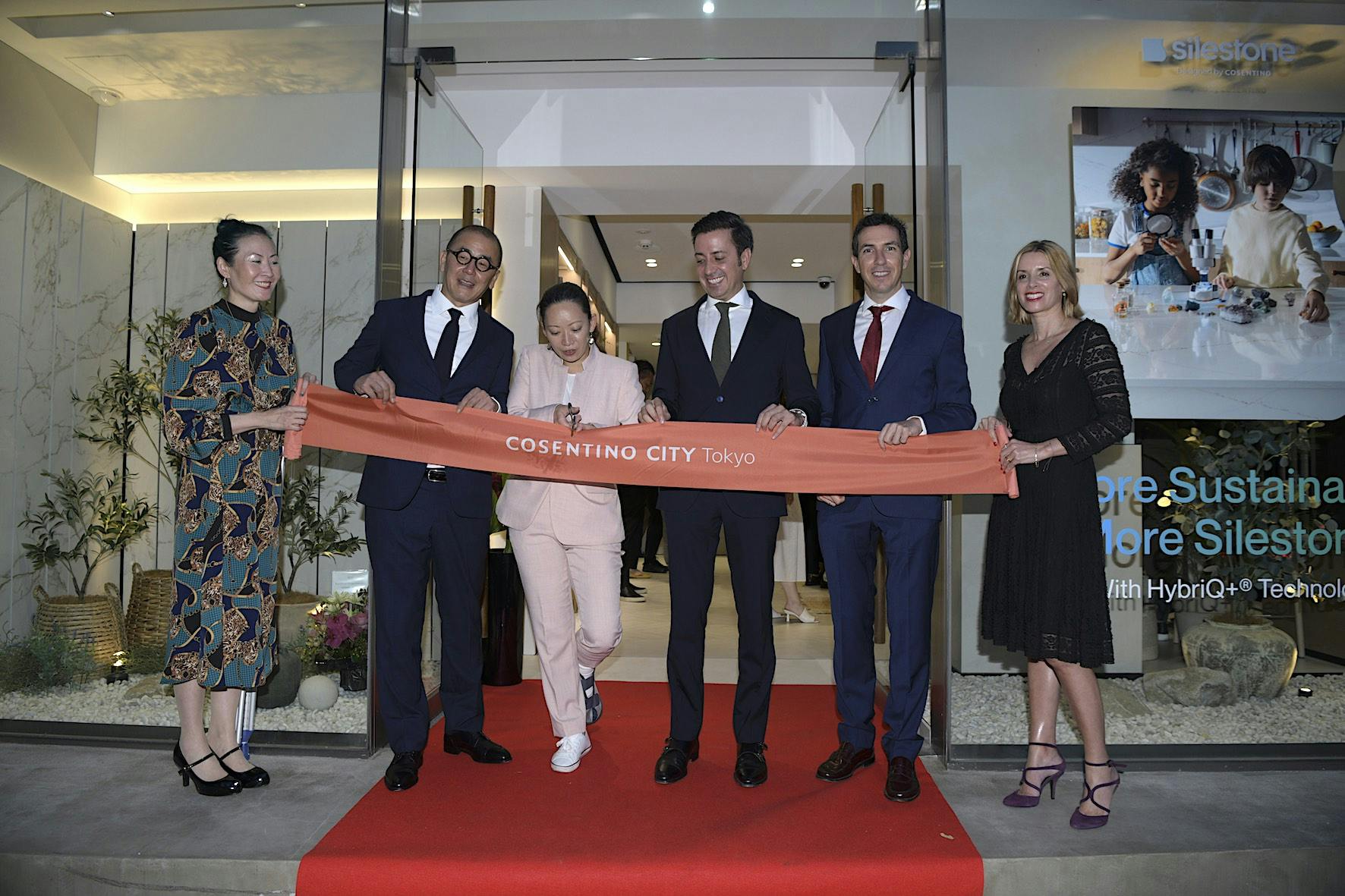 Cosentino Group expands its reimagined global showroom experience to Japan
The multinational strengthens its presence in Asia with the opening in Tokyo of a new Cosentino City
---
As part of its commitment to serve as a creative and trusted partner in the design process Cosentino Group announces the expansion of its revamped next-generation Cosentino City concept to Japan with the grand opening of its Tokyo showroom.
The 305 square meters space located at Minami Aoyama, an exclusive area of Minato Ward, marks a major milestone in the company's history in the APAC region, as well as in the way Cosentino serves and connects with both industry professionals and design enthusiasts hereinafter.
Cosentino City Tokyo, a "Mediterranean" space for inspiration
The state-of-the-art showroom is located in 6 Chome Minamiaoyama, Minato Ward. Minami Aoyama is one of the most well-known and trendy neighborhoods of Tokyo, situated right behind the glitzy Omotesando, and connecting to the urban district of Roppongi. The area outstands for its international fashion houses, cafes and restaurants, as well as for hosting avant-garde shops and luxurious designer boutiques.
Tokyo is part of the revamped next-generation Cosentino City concept global expansion, where highly immersive digital tools transform the showroom experience into a holistic design hub. This comes to life in the core space named Atelier, a design workshop where guests have access to Cosentino's full product offering and an expansive selection of sourced textiles, tile, cabinetry samples and plumbing fixtures. Also among the revamped elements of the 2.0 City highlights an augmented reality digital experience, where professionals can fully design a kitchen or bath space or full-slab digital displays to-scale. The Cosentino City Tokyo also features a fully functional kitchen, and other areas ideal for events, conferences and networking cocktails.
Designed by the Cosentino City Design Team, the new Tokyo City showcases a fully Mediterranean atmosphere that reflects the Mediterranean roots of the company with HQ in Almeria (Spain). This design character is made evident in the available applications from the last collections Dekton® Kraftizen, that introduces soft and light stucco inspired designs for Dekton®; and Silestone® Sunlit Days, a series with a fresh style and Mediterranean tones inspired by a journey back to the roots and slow living.
The official opening took place today with an exclusive event attended by different representatives of Japanese architecture and design community, and accompanied by Spanish typical food and flamenco performances. For the company, attended the event Eduardo Cosentino, CEO of Cosentino NorthAmerica and EVP of Global Sales; Álvaro González, APAC Sales VP; Maria Fernandez Castiñeiras, APAC Marketing Manager and Marie Minami, Tokyo City Manager.
Cosentino strengthens its presence in Asia
This City marks a relevant step forward for Cosentino in its business expansion in Asia-Pacific (APAC) region since its entry in 2014, with its first showroom located at Singapore, which has been recently reopened. Coupled with the company's regional logistic centre located also in Singapore, this country operates as Cosentino's Asian headquarters and logistics hub for the region. The company also has another own logistic warehouse in Kuala Lumpur (Malaysia) opened in 2019.
Hi-res images of Cosentino City Tokyo can be downloaded here