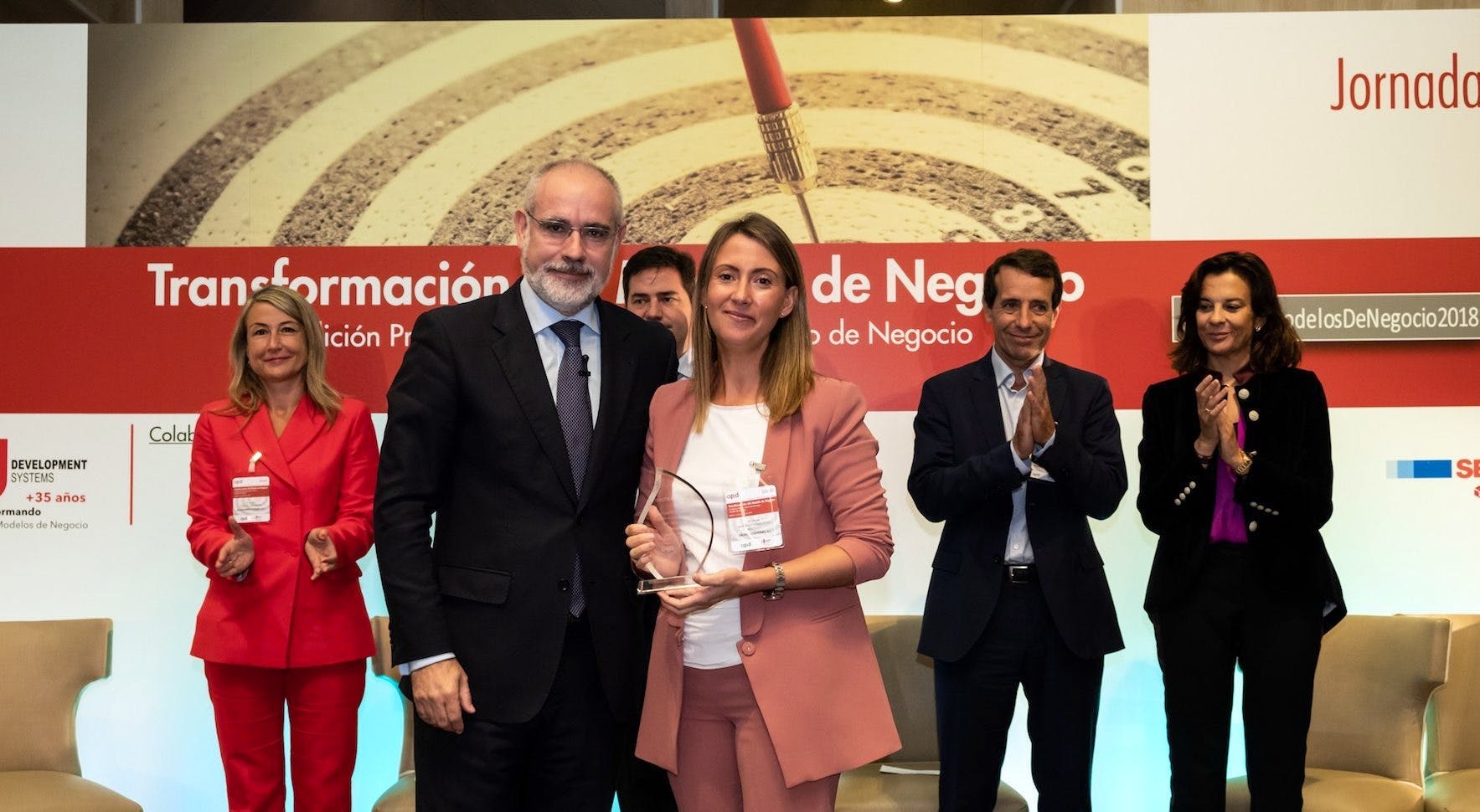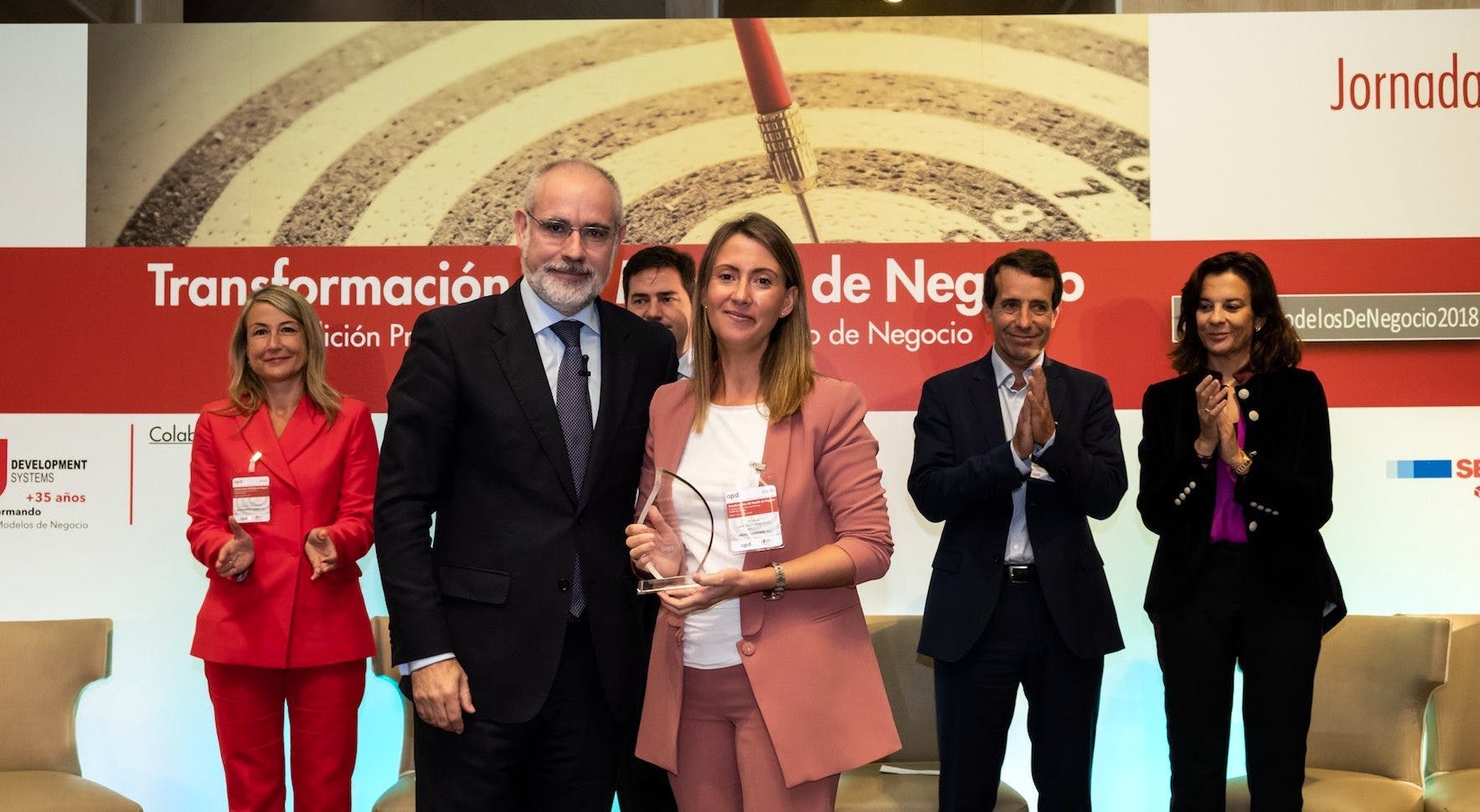 Cosentino Group wins International Prize for Best Business Model 2018
Tags: Award | 5 años ago | Written by: Cosentino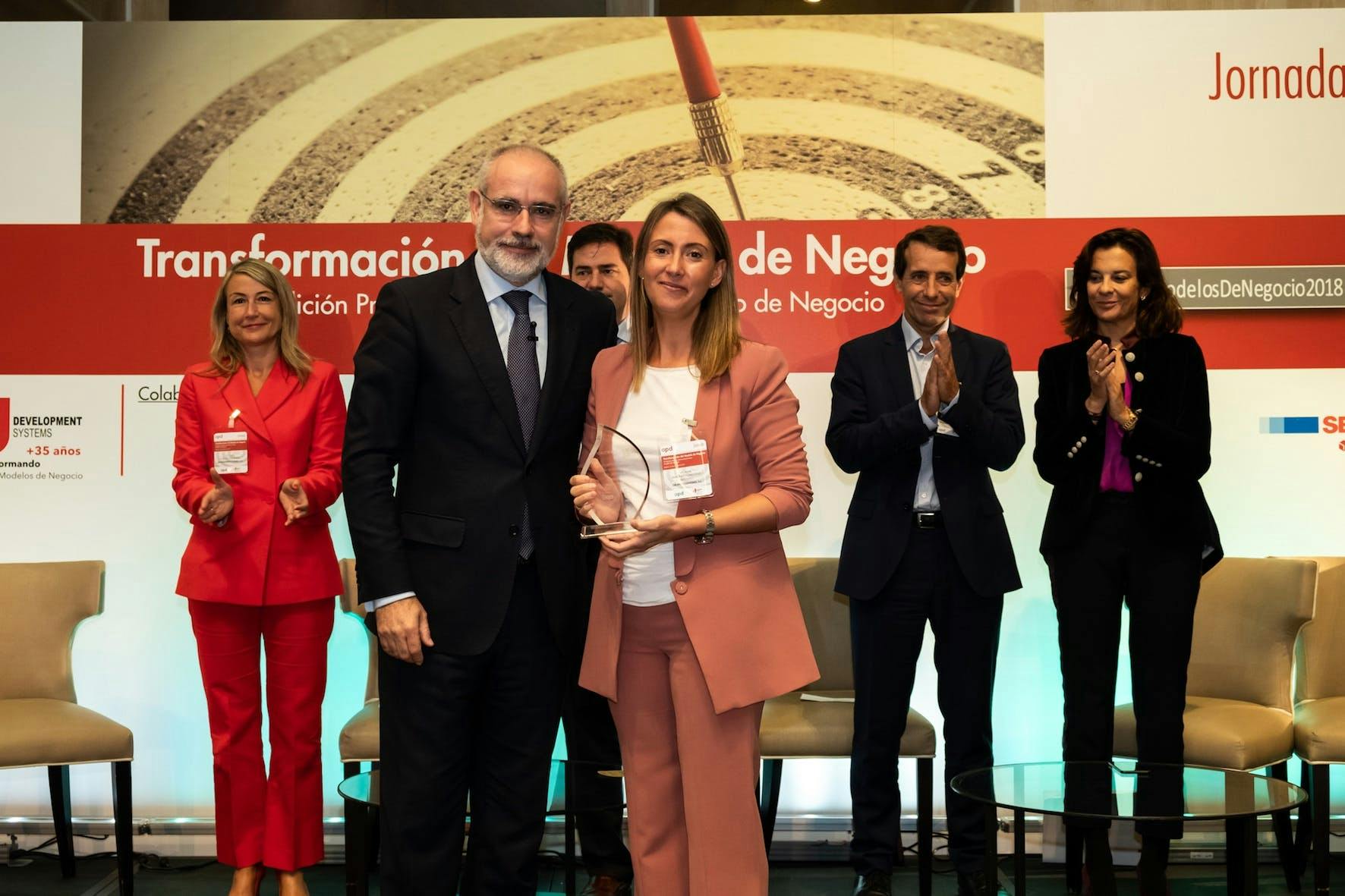 Cosentino has been selected as the best international business model of 2018 at the IX edition of this prestigious award. It is sponsored by the specialist consultants, "Development Systems" in collaboration with the Association for the Progress of Management (APD).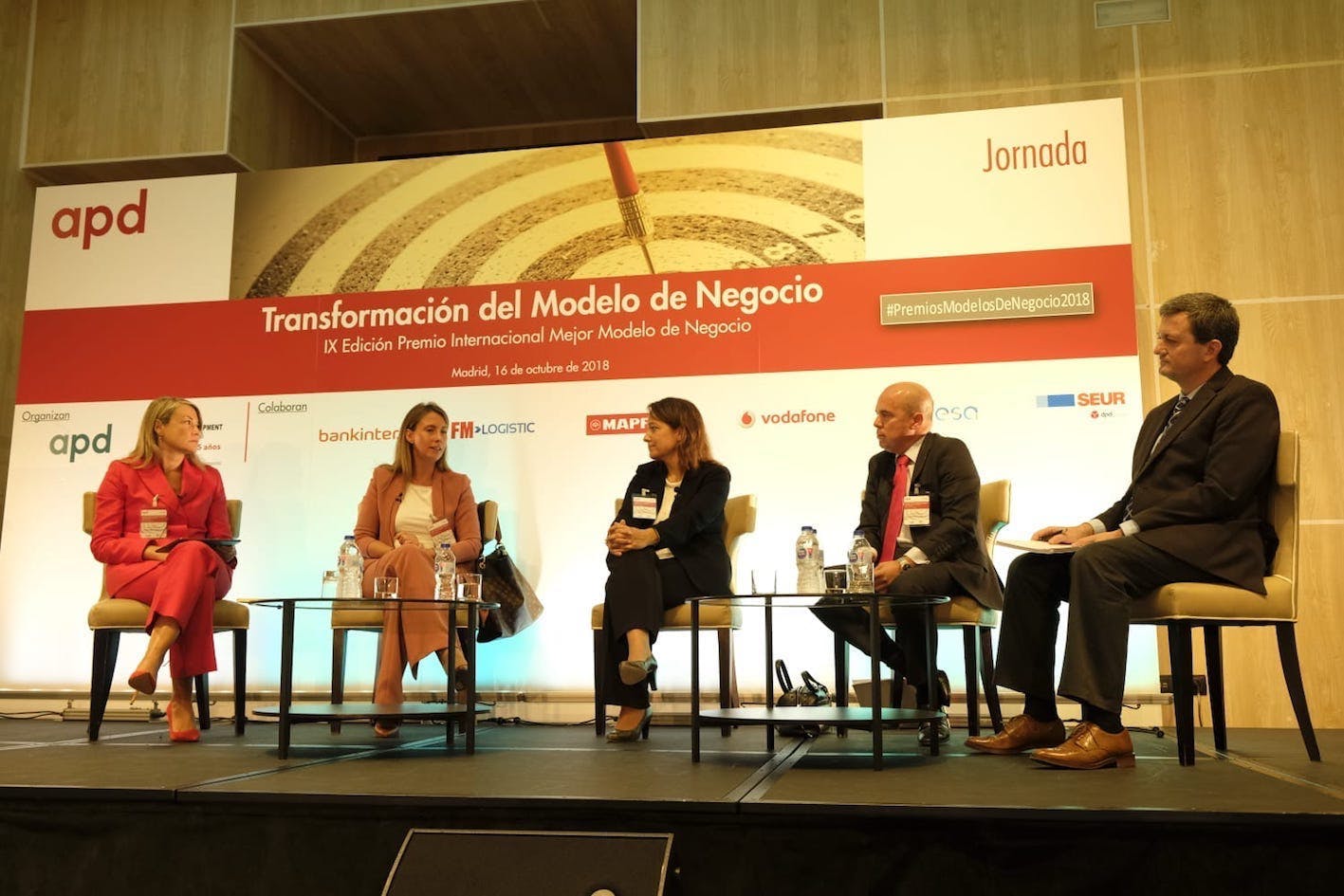 The importance of these prizes lies in the fact they are chosen by a totally independent external panel, made up of CEOs and leaders in business and other fields including companies such as Bankinter, Basf, Endesa, John Deere, LG, MAPFRE, Seur or Vodafone, among others. On this occasion, the panel highlighted Cosentino Group's successful business model, leading an entire industrial sector at a global level through an ambitious goal for internationalisation and continuous innovation. Equally, it recognised the Group's digital transformation, commercial and customer relationship strategy, and management and alignment of human resources. Pilar Martínez-Cosentino Alfonso, executive vice-president, received the award on behalf of the Almerian multinational company and was also responsible for opening the ceremony, which was attended by 150 people, with a presentation entitled,
"Cosentino Group: Inspiring people through innovative spaces"
. The day also included a session where best-practices were exchanged, as well as various round tables with representatives of other award-winning businesses, various members of the panel and the organisers.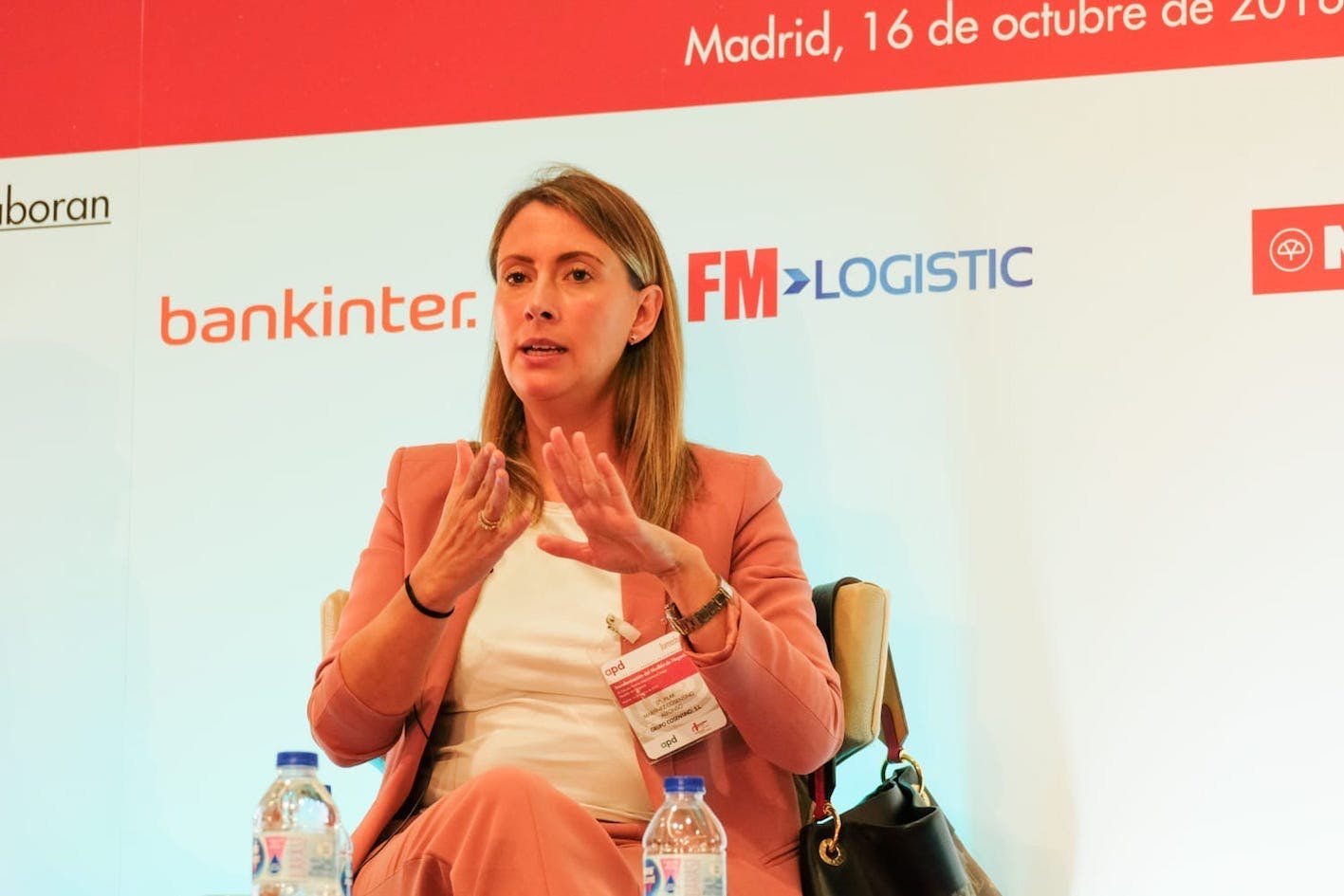 "It is an honour to receive this recognition which encourages us to keep working to improve day by day. We are a global multinational leader maintaining the spirit of a family business and, therefore, strong values and commitment are ingrained across the organisation. Our business model depends first and foremost on our people, our human capital, and is aimed at offering the best possible service and products to our customers, in order to grow together and move the sector forward. We do it through the implementation of a long-term strategic vision which guarantees the sustainability of the project and drives the company forward into the future"
declared Pilar Martínez-Cosentino. Almost 70 candidates were nominated for this year's prize and, after a first selection by the "Development Systems" and the APD, 10 finalists were selected for evaluation by the panel. As well as Cosentino Group, which received first prize, this year's awards recognised the company Serban, in the Digital Transformation category, the organic food business Biogran, for the Human Factor, and finally the Work Cafe model of the Banco Santander in Chile for Commercial and Client Strategy.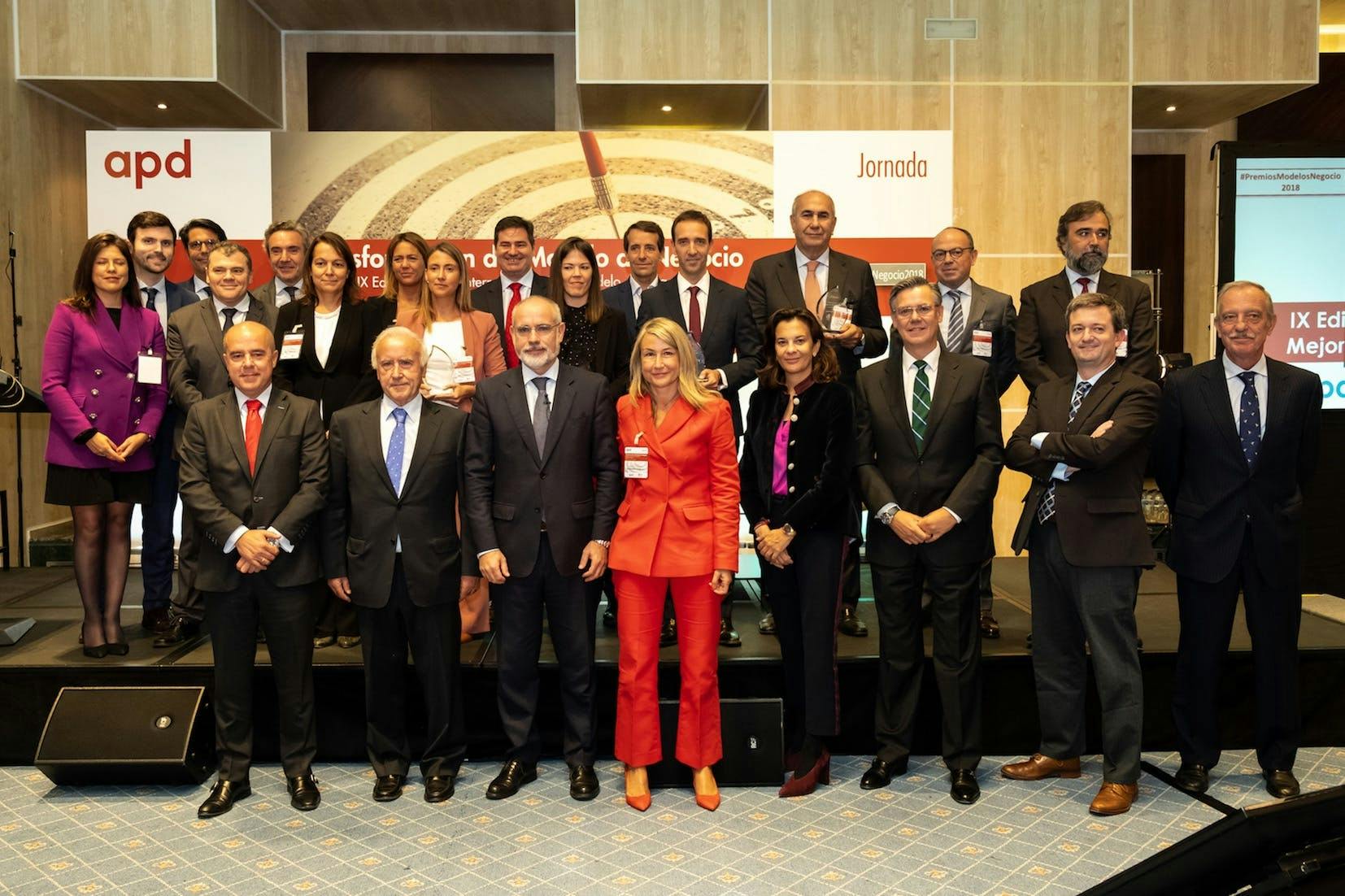 Further Information: https://www.modelo-negocio.com/
PR_Cosentino Group Wins International Prize for Best Business Model 2018