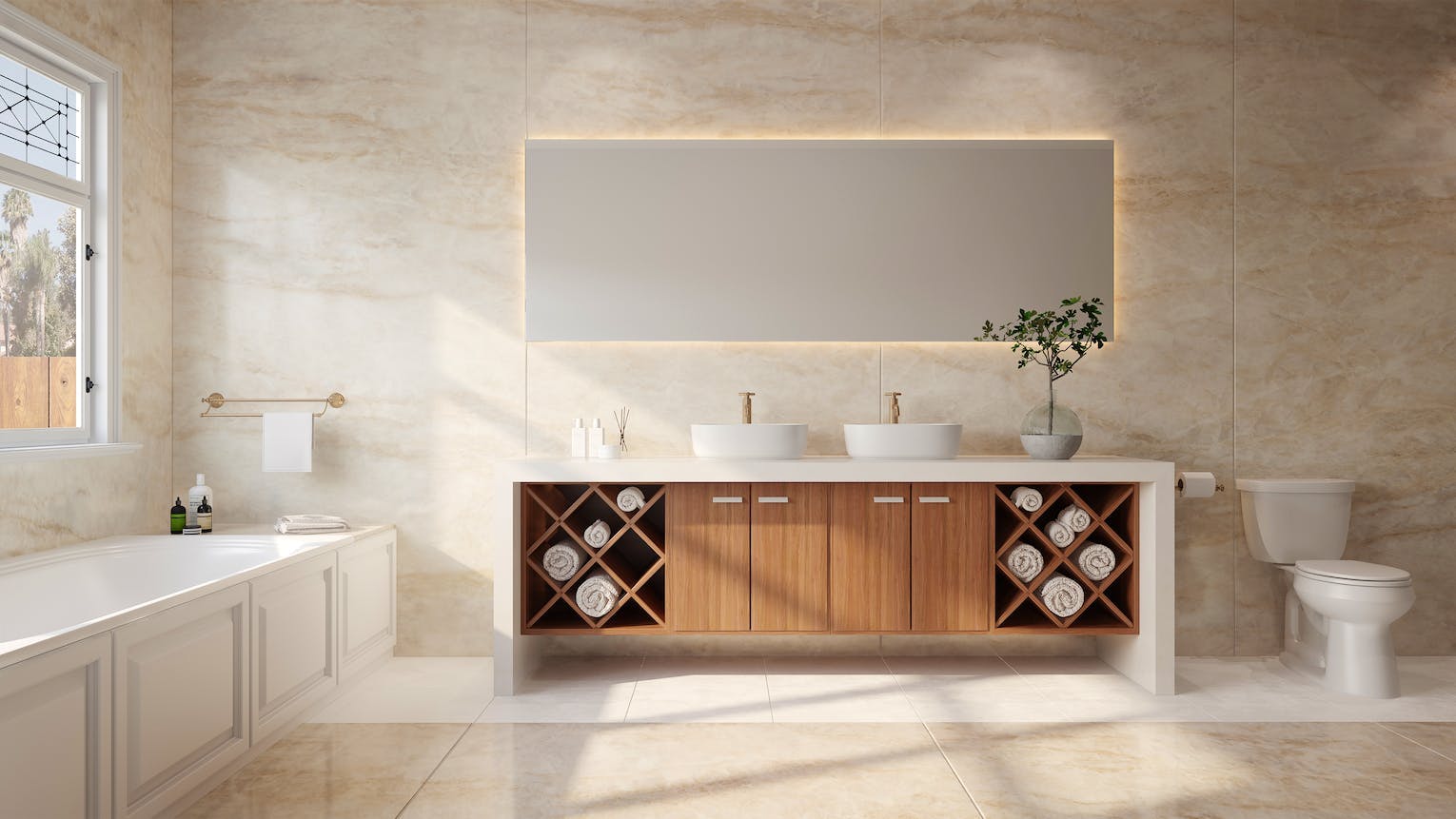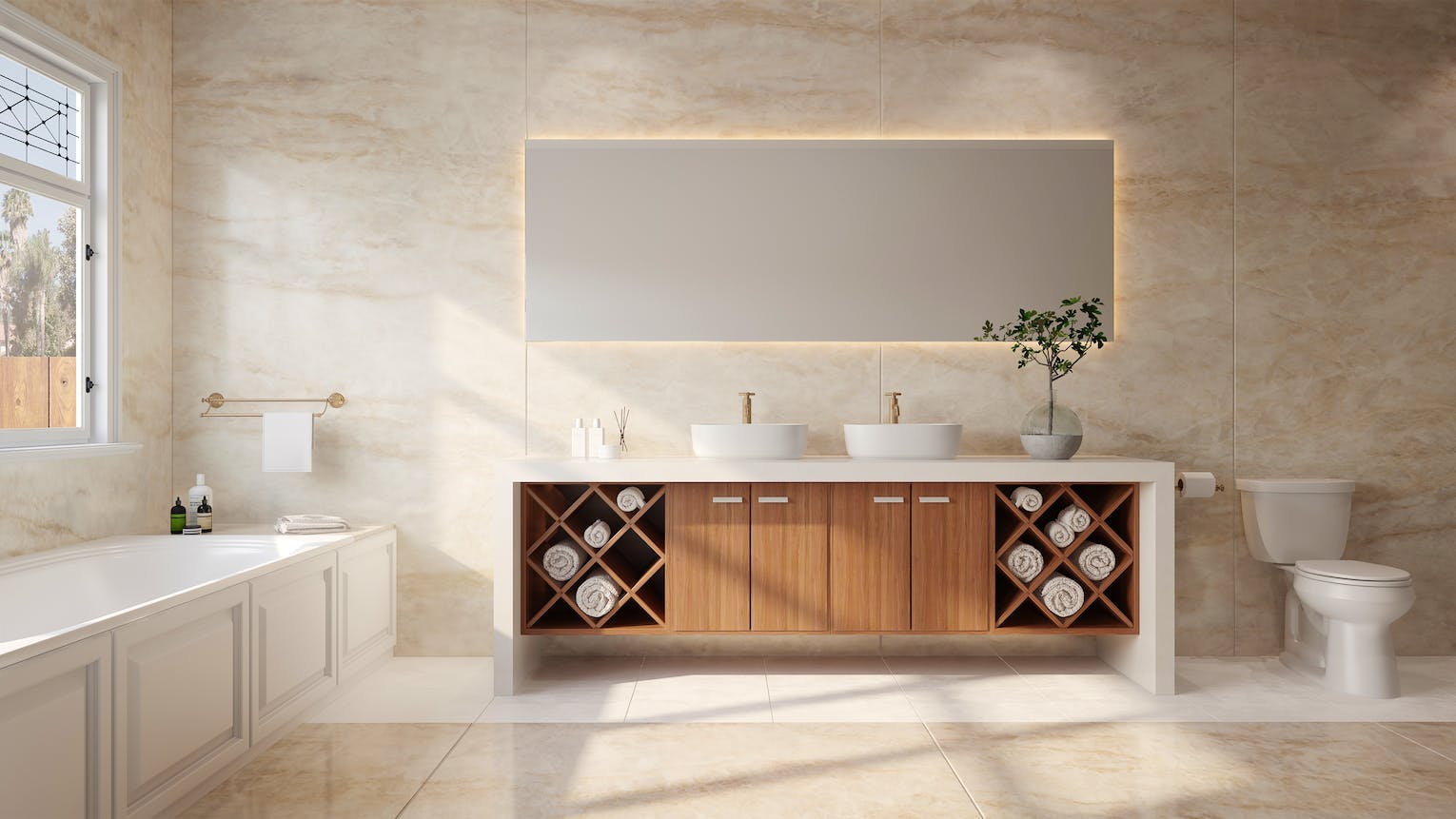 Cosentino Highlights Silestone and Dekton Offerings at HD Expo 2019
Tags: Dekton | 4 años ago | Written by: Cosentino
Cosentino
 reveals an impressive lineup of new color offerings and innovative applications at
HD Expo
in Las Vegas from May 15-17, 2019.
Visit Cosentino at HD Expo at Booth #4021
The Cosentino booth will feature the latest introductions from
Silestone®
,the world's leading brand in quartz surfacing, and
Dekton®
, an innovative, ultra-compact surface with technical properties and performance capabilities that make it an ideal surfacing solution for interior and exterior applications.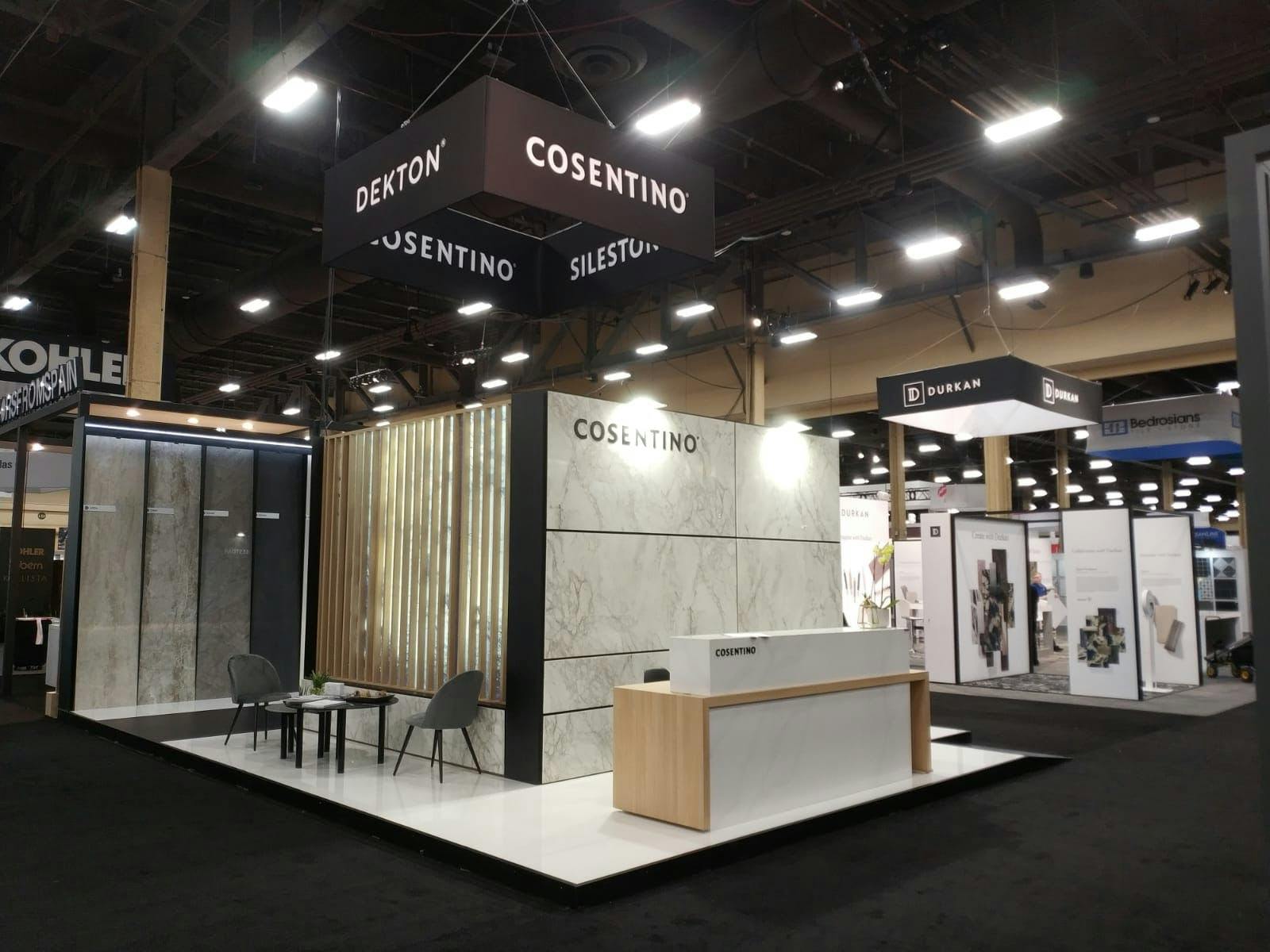 Among those on display:
Arga
 and
Sogne
from the Dekton 
Stonika Series
- the latest X-gloss colors from the brand which features a hyper realistic design. Unlike other surfaces, the use of a thick vitreous layer is not necessary with Dekton® XGloss Stonika technology. Consequently, the image is not distorted and allows for greater clarity and realism of the designs. Arga and Sogne features the luxury of natural stone with the properties of Stonika®. Arga is inspired by the quartzite of the Taj Mahal. Its smooth cream background with subtle brownish gold streaks enhance its dramatic structure. A hyperrealist graphic with a dazzling sheen adds depth and richness to this material. Whereas Sogne is a color with touches of natural stone and cement, inspired by Gris Pulpis. The veined structure and cement background make the Sogne a fusion between the natural and the industrial, showcasing the most elegant part of both. Bromo, a rich espresso color with a rustic effect that is inspired by the natural stone Slate, will also be featured to showcase the breadth of styles that Dekton offers.
Dekton by Cosentino
offers superior strength, high resistance to impact, scratches and abrasion for high-traffic areas, UV and thermal shock resistance, and very low water absorption - all making the material an ideal fit for the hospitality environment. These unique characteristics permit Dekton to be used in multiple applications including countertops, flooring, cladding, building facades, decking, and many other architectural surfaces.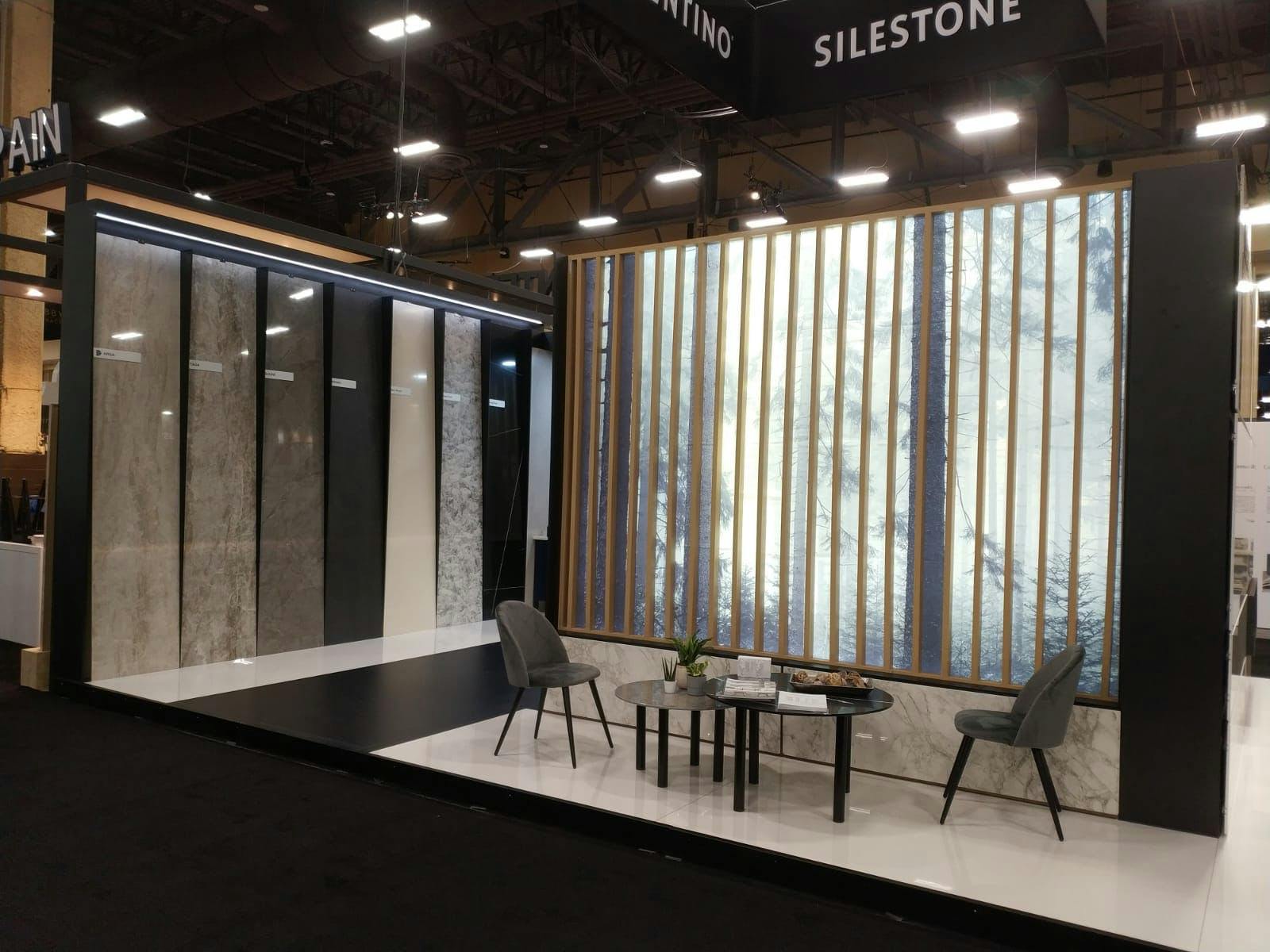 The Cosentino booth will also showcase upcoming colors from
Silestone
, the company's quartz surfacing line,
Eternal Noir
,
a black tone with gold and white veining meant to mimic the look of exotic marbles and stones, and Silken Pearl, a luminous and clean cream tone. Both colors are coupled with with industry-leading performance, thanks to Silestone
N-Boost technology
. This innovation patented by Cosentino modifies the material's surface at a molecular level to further enhance its outstanding technical and aesthetic attributes: Greater color saturation and extraordinary luster, along with an enhanced water repellent property that makes it even easier to clean and maintain. These colors will be featured in the booth in a bathroom setting, installed as walls, flooring, a sink and a shower tray. Also, making its debut at HD Expo is
Dekton Slim
. Slim is a whole new revolution in surfaces in architecture and building projects - it combines the amazing technical and mechanical features that Dekton® is known for with a new and much thinner, lighter and manageable format for installation. With its reduced thickness (4 mm) and weight (10 kg/m2), its light format means that Dekton® Slim is the ideal choice for projects that require high performance and lightweight materials. This makes Dekton® the perfect material to use as cladding for furniture, doors or large panels, and much more. Cosentino also highlights Dekton flooring, a ventilated façade application, and two newly completed commercial projects that specified Dekton and Silestone;
Little Spain guided by Juli Capella, and LUMA Hotel Times Square by Peter Poon Architects New York
.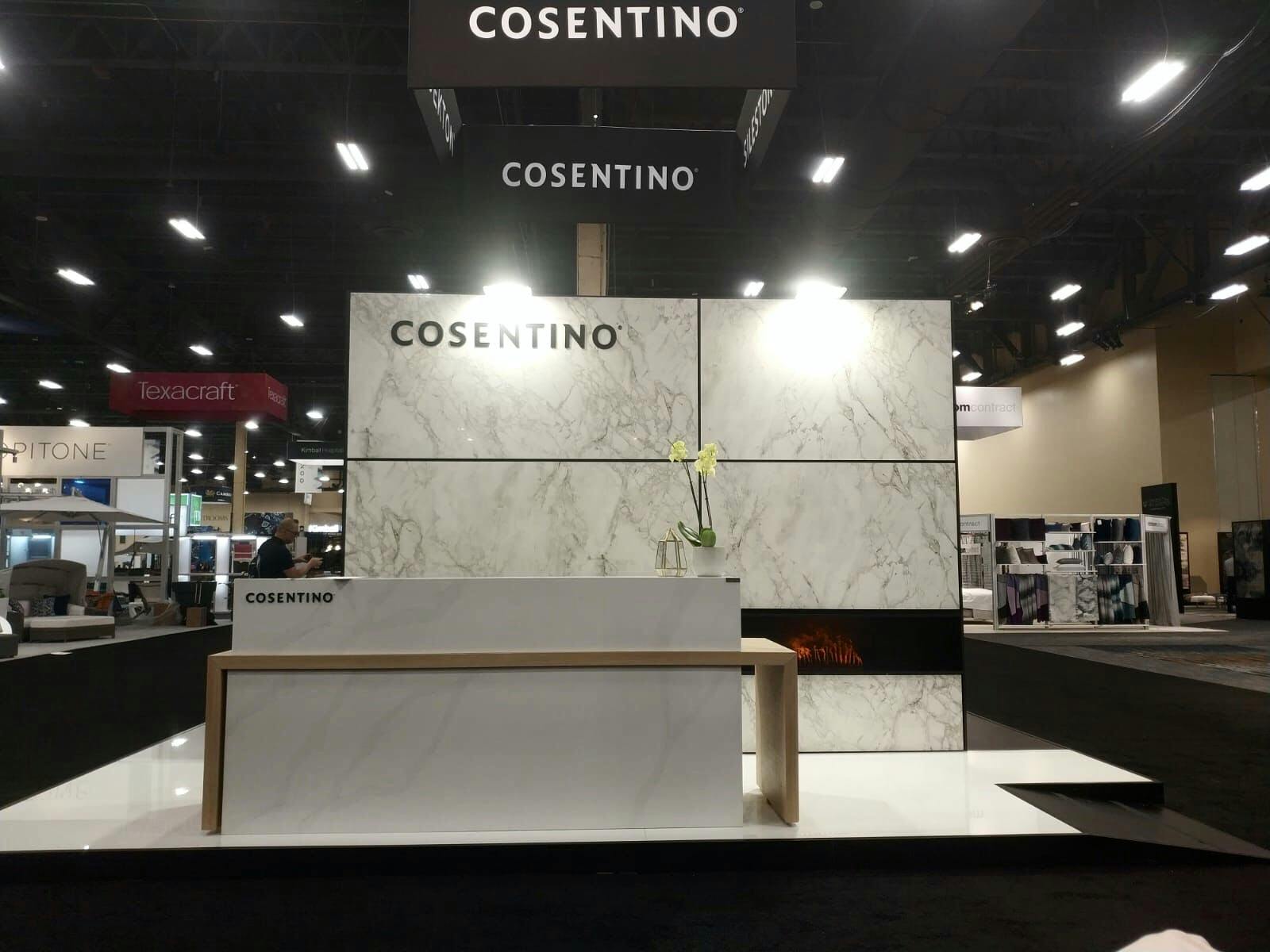 "Highlighting our continued commitment to research and development, the Cosentino booth will showcase a wide array of product offerings," said
Patty Dominguez, Vice President of Architect & Design Sales, Cosentino North America.
"The HD Expo is the perfect moment to display to the industry professionals in the evolving hospitality space the innovative applications and distinctive capabilities of our products."