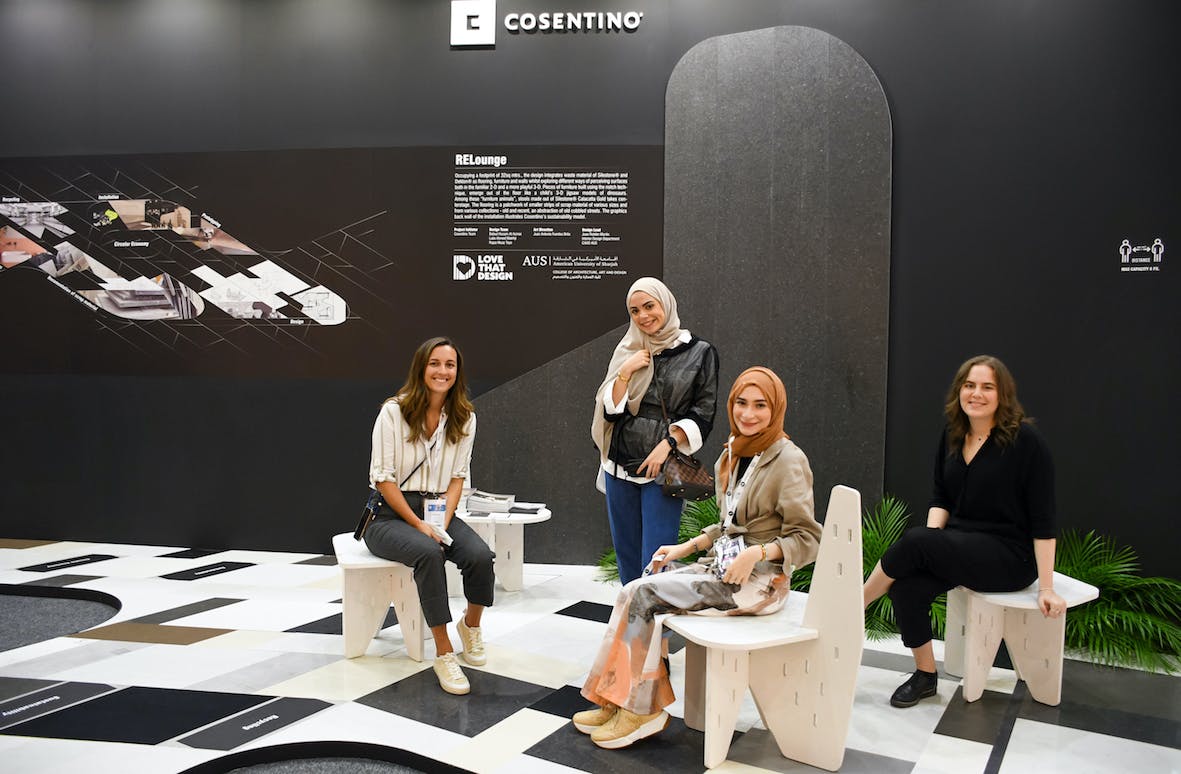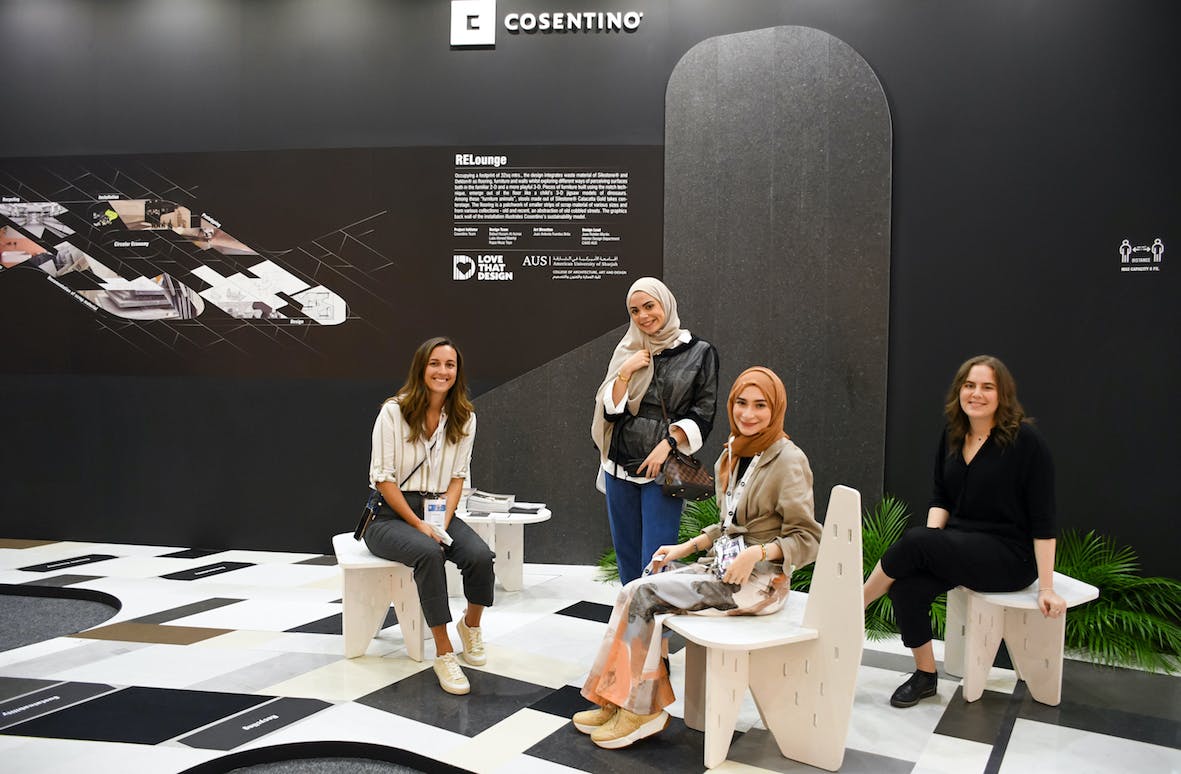 Cosentino marks presence at INDEX fair with "RELounge"
Sustainably produced installation will host interviews and behind-the-scenes highlights of INDEX, the Middle East largest gathering for the design community
---
Global architectural surfaces leader Cosentino unveiled "RELounge" at INDEX– a sustainably produced installation created in collaboration with the American University of Sharjah (AUS). Built almost entirely out of scraps of Cosentino's hero surfaces Dekton® and Silestone®, collected from the brand's fabricators in the UAE, the installation is symbolic of Cosentino's commitment to sustainability and a circular economic model.
Occupying a footprint of 32sq mtrs, the design integrates waste material as flooring, furniture and walls whilst exploring different ways of perceiving surfaces both in the familiar 2-D and a more playful 3-D. Pieces of furniture built using the notch technique, a playfully strewn across the floor like a child's 3-D jigsaw models of dinosaurs. The flooring is a patchwork of smaller strips of scrap material of various sizes and from various collections - old and recent, an abstraction of old cobbled streets. The graphics back wall of the installation, illustrates Cosentino's sustainability model.
Commenting on the engagement with AUS, Miriam Llano, Marketing Manager – Cosentino Middle East said, "Back in 2018, we successfully collaborated with AUS to create an installation at Downtown Design. In this second edition of our partnership, we really wanted to focus on our values of sustainability. Today Cosentino's production process is an environmental success story, carried out using 99% recycled water, 100% renewable electric energy and reused raw materials. This ethos percolates into the design of RELounge. It is a relaxed lounge environment that is the product of reconstituting, recycling and reimagining materials."
The installation also hosts a media lounge by Love That Design, a working studio that will capture all the 'Behind the Scenes' action at INDEX. Specialists in creating design-focused digital content, Love That Design will be hosting many a tete-a-tete with designers, manufacturers and prominent personalities from the regional A&D industry.