Cosentino, Official Sponsor of Sierra Nevada's Ski Resort

Cosentino and Cetursa, managing company of Sierra Nevada's ski and mountain resort, has signed a sponsorship and collaboration agreement through which Cosentino becomes Official and Exclusive Sierra Nevada Sponsor for building and/or design surfaces.
---
Cetursa has chosen Cosentino and Dekton® as integral part of the refurbishment it is doing in diverse areas of the ski resort.
The ultra-compact surface Dekton® will be applied
for example to the façade of the lower station of Al-Ándalus gondola, and to the flooring and wall of the shopping mall located in the upper station of Borreguiles gondola.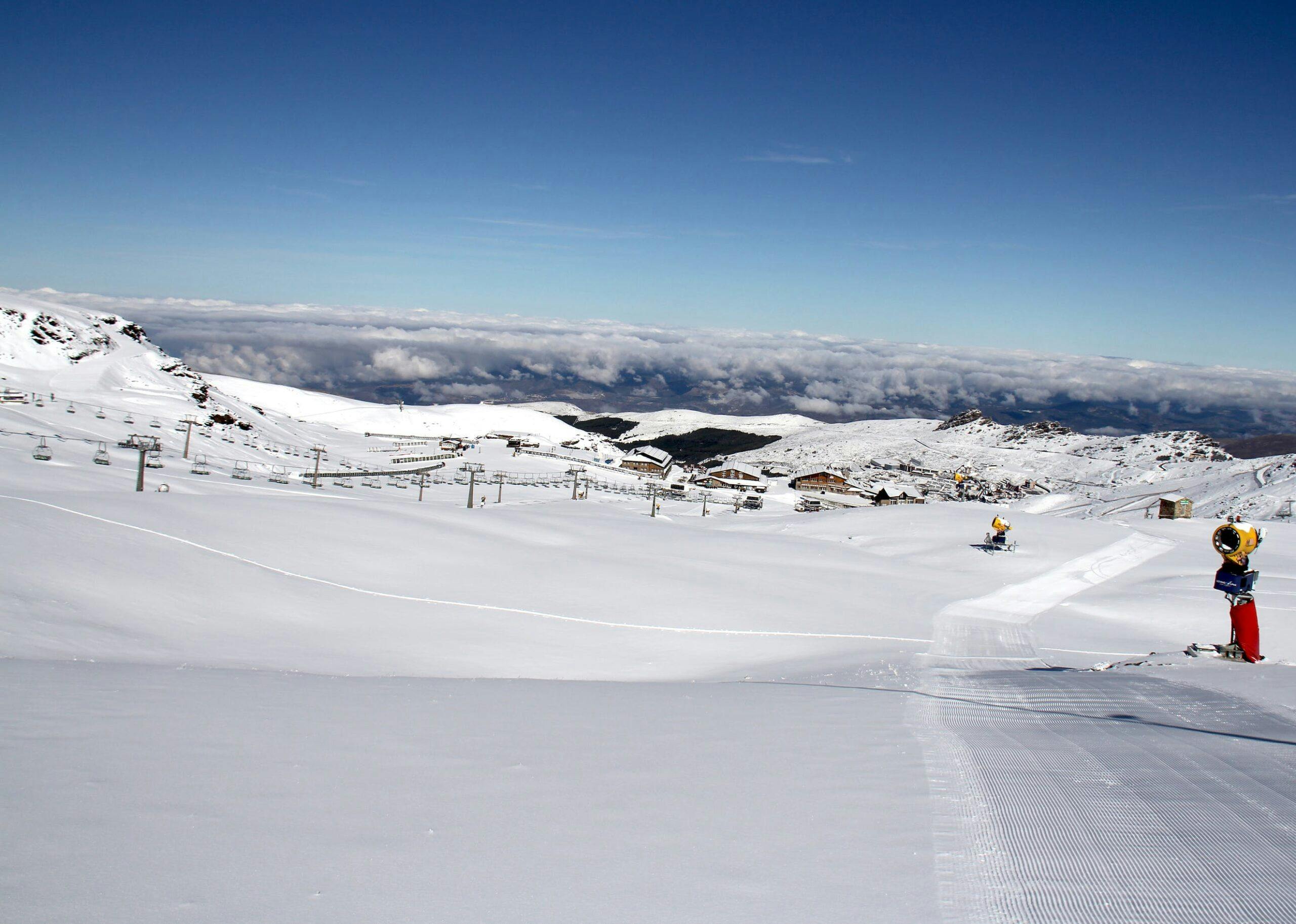 Thanks to its extreme qualities,
Dekton® becomes the ideal material choice to apply in one of the most visited places in Spain during the ski season.
Cosentino's innovative surface offers
high resistance to
abrupt temperature changes, to UV light, to scratches and to stains, as well as the possibility of aesthetic personalization,
or the reproduction of any material in high quality. The flooring of the shopping mall will in addition include
Grip+, Dekton®'s innovative and advanced anti-slip treatment,
that offers the highest safety to users. Dekton® by Cosentino will be featured in Sierra Nevada starting the 23
rd
of November, which is the date expected for the opening of the new season of this international meeting point for winter sports lovers.