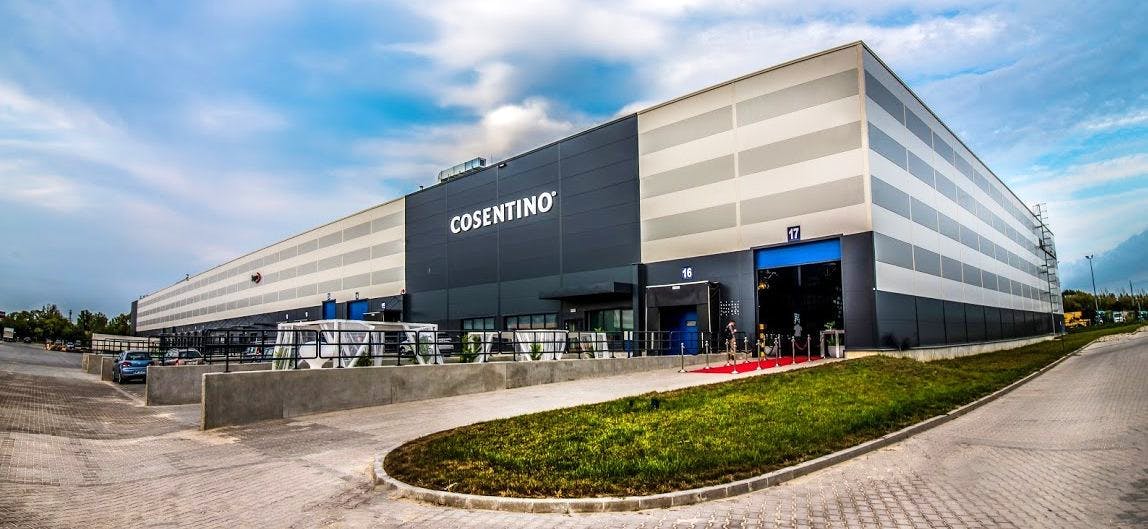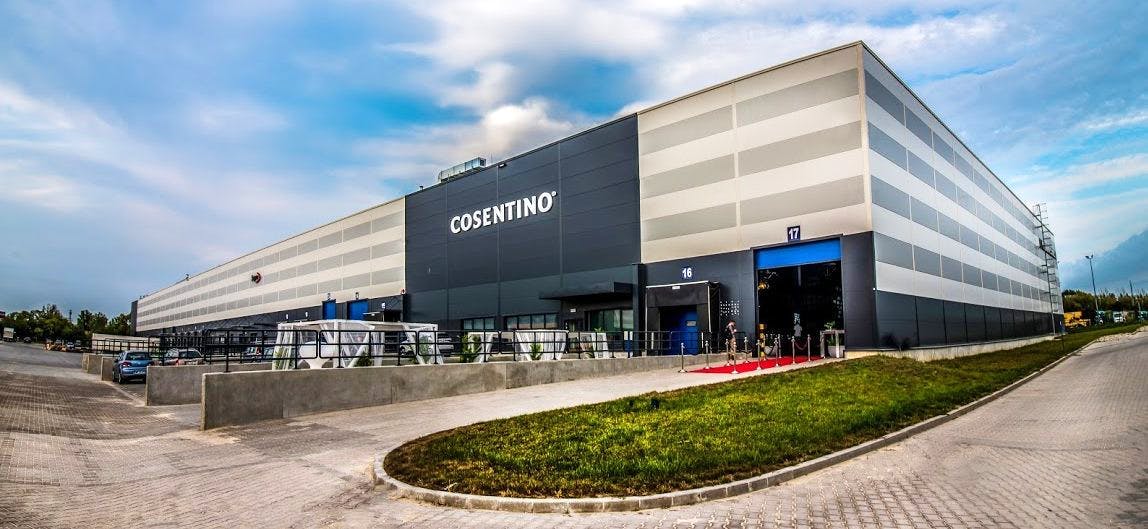 Cosentino opens its first Center in Poland
Cosentino has entered Poland for the first time with the opening of a "Center" to provide direct services to the country, strengthening its presence in Europe. With this entry into a new country, the multinational now has 47 "Centers" or integrated service logistics facilities across 16 countries over the continent. It is also continuing with its active policy of geographical diversification and the control of its own distribution, consolidating itself as one of the most internationally present Spanish companies around today.
The "Center", which represents a total investment of over a million Euros (4.4 million Polish z?otys - PLN) including fixed assets and initial stocking, is in Parzniew, a locality in the west of the capital, Warsaw. The facilities, measuring a total of 3,500 metres
2
, comprise warehouse and office space, warehousing capacity for approximately 10,000 slabs, and is starting out with a team of 11 people who will offer independent and direct service to the Polish market.
The "Cosentino Center" in Warsaw was officially inaugurated yesterday in a spectacular event that brought together over 200 people, including a large number of the company's customers and partners, official and sector representatives, local designers and architects, and members of the Polish media. There was live music and flamenco show at the event as well as various presentations on Spanish design and the importance of stone in architecture. The event was attended by official representatives of Spanish Embassy, including Ambassador Francisco Javier Sanabria Valderrama, Mr. Mariano Mu?oz Counselor for Economic and Commercial Affairs, as well as Mr. Marcin Siemdaj Director of Extenda, Trade Promotion Agency of Andalusia, in Poland - institutions that took Honorary Patronage of this event. The multinational was represented by: Mr. Pedro Parra, Vice President Sales Europe, Mr. Hendrik Willems, Regional Director The Netherlands and Poland, and Mr. Miguel Sierra, General Manager of Cosentino Poland.
According to Pedro Parra, VP Sales Europe,
"our objective is to continue growing in Europe as we have done in recent years. Entering the Polish market is another step in our diversification strategy to control service and distribution via a Center, and in this case, one that is strategically located to give us full autonomy and distribution capacity in this country. Poland is a clear, emerging market with a GDP growth of 5% these past years. With high household spending and consumption, differentiating products such as Dekton® offer us a great opportunity when it comes to projects as well as in the kitchen and bathroom sectors, where we are already a benchmark."
Representing over 30% of the Group's total sales, including Iberia, Europe is still Cosentino's second biggest market. A market it entered for the first time in 1999 when it opened its second foreign subsidiary in Holland. A journey of almost 20 years that has been constantly growing both with regards to market share as well as establishing itself in new countries.  In fact, this year, Europe will the location of many of the "Centers" the multinational aims to open, with facilities in the UK, Italy, Central Europe, and Scandinavia.
PR_Cosentino Opens its First Center in Poland