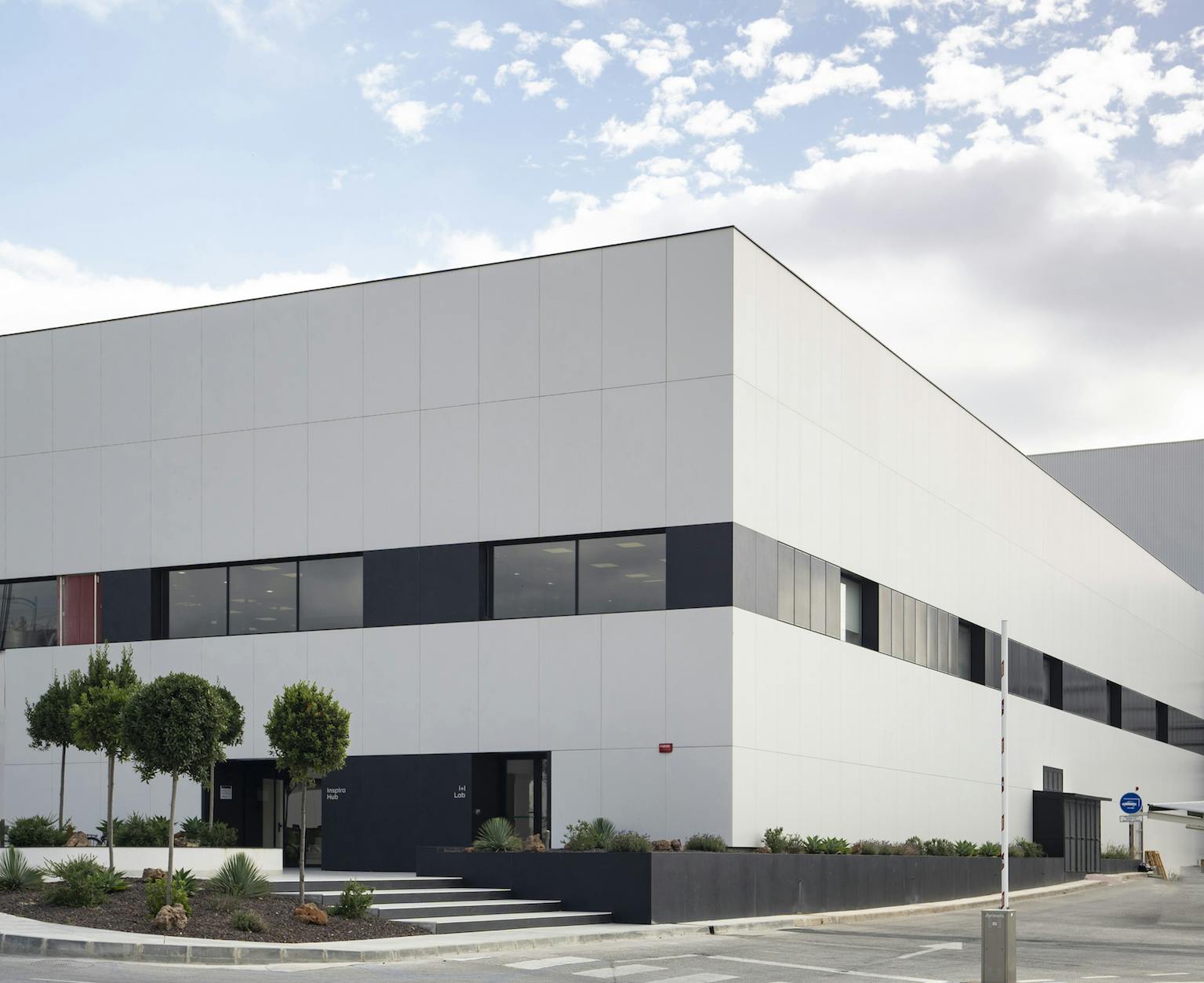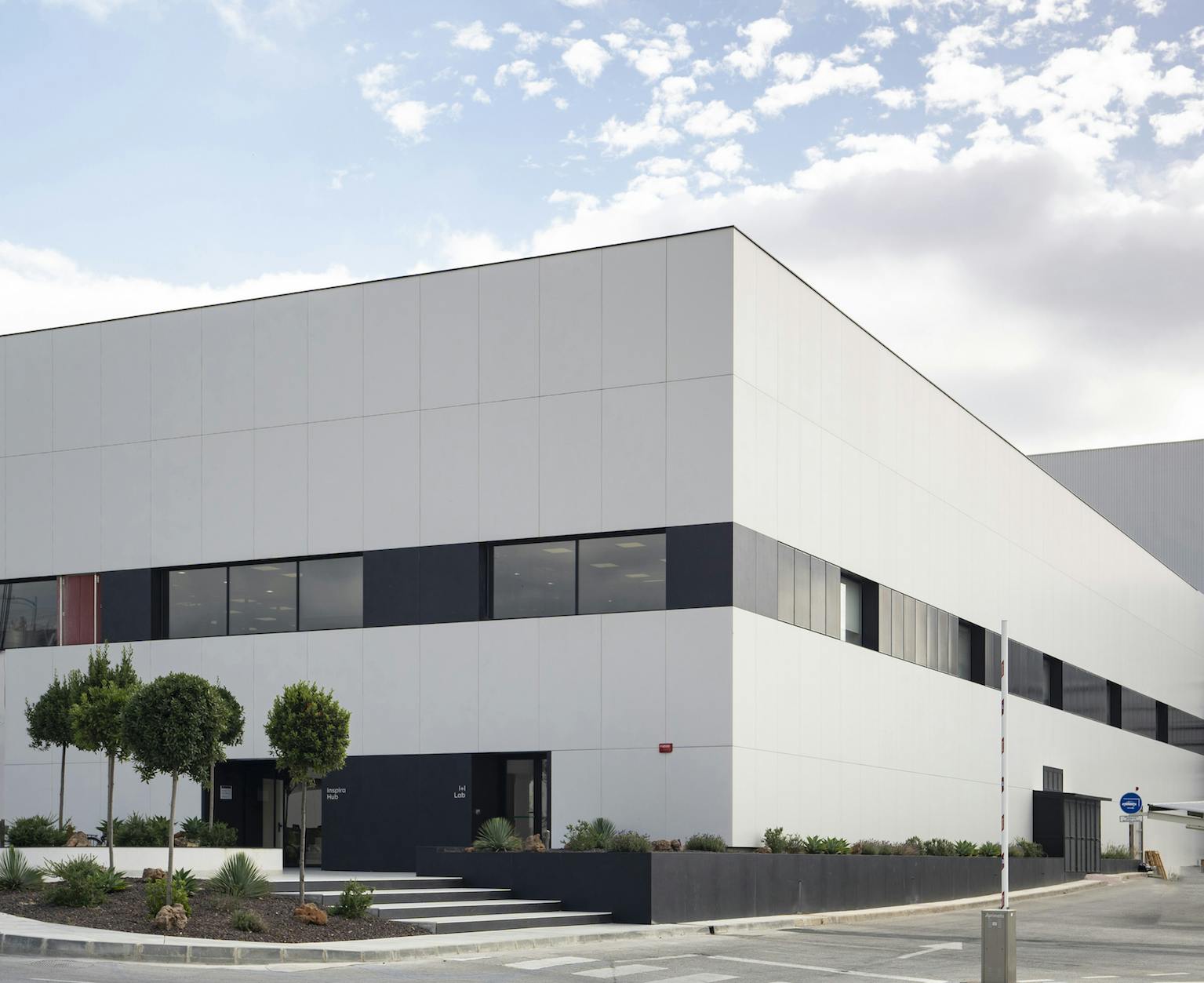 Cosentino opens its own R&D&I Centre
The Cosentino Group consolidates its commitment to innovation with the construction of its own R&D&I Centre, where from now on the company will bring together all its activities in this field with the aim of continuing to develop differentiating and disruptive solutions and products, such as the recent launch of the HybriQ® technology for its Silestone® brand.
This impressive facility, known as Inspira Hub and in operation for a few weeks now, has a total surface area of 2,700 m2 spread over two floors, and is located within the Cosentino Industrial Park in Cantoria, Almería. The Centre has a number of spaces, including eleven laboratories with the most advanced technology in materials research and other disciplines, a warehouse, six meeting and co-working rooms, office areas and a conference and audiovisual room.
The Inspira Hub is the nerve centre and operational base of Cosentino Research & Development, a company belonging to the Group which manages its R&D activities. For this reason, most of its more than 130 employees are R&D professionals. However, following Cosentino's strategic line of making innovation a cross-cutting issue for the entire organisation, the Centre also employs workers from other departments such as Product, Technical Office, Quality, Sustainability and Risk Prevention.
With this new facility, recently visited by Teresa Riesgo, Secretary General for Innovation and President of the Centre for the Development of Industrial Technology (CDTI in Spanish), Cosentino aims to double its commitment to the development of products and solutions that address the preferences of markets and consumers around the world, while anticipating their needs and operating an efficient and sustainable system at both the production and distribution levels. The company currently has 30 research projects underway. In line with its vision of an open and multidisciplinary innovation, it relies on a wide network of collaborations with Universities, Research and Technology Centres and other entities for these projects.
Furthermore, it is worth mentioning that in the construction of the Inspira Hub, Cosentino made extensive use of its benchmark products, such as Silestone® and Dekton®, thus highlighting the great efficiency and high performance of these materials for applications in laboratories and research spaces. Finally, as a further example of its versatility, the building features a ventilated façade system in Dekton® Zenith. This system was recently awarded the renowned ICC-ES certification in the United States. Furthermore, consistent with the company's environmental and energy sustainability policy, the façade also integrates photovoltaic panels that provide between 15 and 50% of the building's energy needs.