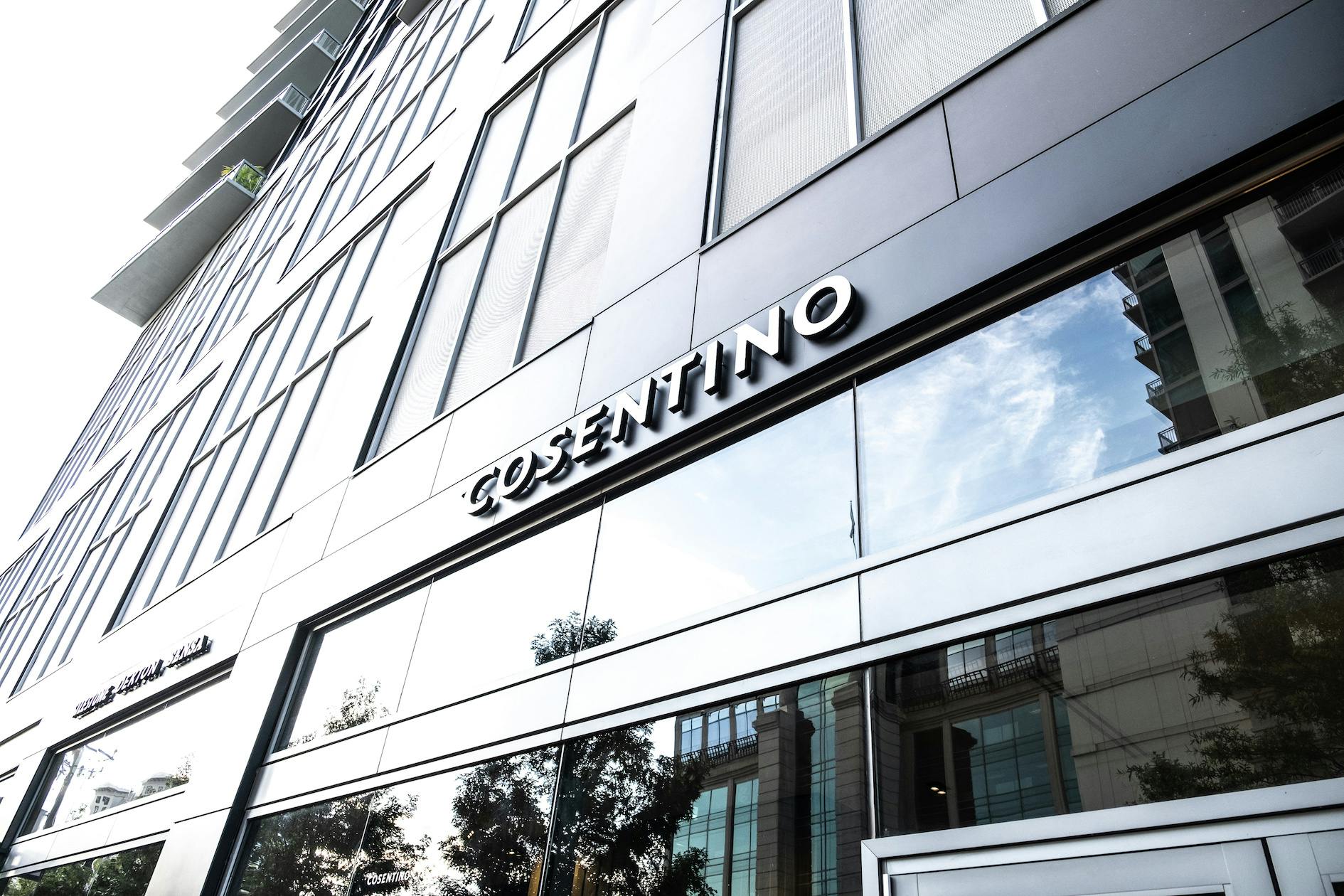 Cosentino opens new Atlanta City
Following a successful Chicago opening, Cosentino is expanding its new City model: A hub for architects, design professionals and homeowners to develop their vision by exploring materials, 3D visualizations and more.
Last night, Cosentino celebrated the grand opening Atlanta City festive evening with Silestone® Brand Ambassador Cindy Crawford and Chef Ford Fry as guests of honor.
Cosentino Group opens the second North American location featuring its next generation showroom model: Cosentino City Atlanta. It's the sixth showroom location that the company has in the United States - after New York, San Francisco, Miami, Los Angeles and Chicago - and the eighteenth Cosentino City globally.
As the first Atlanta City, the $1.3 million, 3,824 square-foot showroom will serve as a resource for homeowners and designers within the Atlanta design community, and continues to evolve how Cosentino connects with design enthusiasts of all backgrounds. The reimagined City model boldly bucks the traditional showroom model, as we know it.
"With our new City Center experience, we're blending top technology -- including 3D, to-scale digital product renderings -- with opportunities to see and feel products, including mixing and matching materials from other industry-leading brands. We're honored to join such a diverse and robust design community with the opening of our Atlanta City Center and hope to inspire further innovation and partnership." says Eduardo Cosentino.

Designed to foster collaboration and creativity, every touch point of the City is carefully curated to support the design process. Both by appointment or walk-in, guests have access to an all-encompassing Atelier. Guests also have access to an augmented reality design space, where 3D images of kitchen or bath spaces help designers better envision product applications. Beyond these renderings, guests can explore to-scale full-slab digital displays, providing high-definition views of veining, color and detail; a full, functioning kitchen to host events and coworking-inspired networking corners, where designers can work, host clients, and more.
Cindy Crawford, Opening's guest of honor
Last night, the company celebrated the grand opening festive evening with Silestone® Brand Ambassador Cindy Crawford and Chef Ford Fry as guests of honor. Esteemed guests enjoyed a moderated discussion with supermodel, who spoke about everything from her favorite design trends, what sustainability means to her and how she spent time with her family in the kitchen over the past year. Atlanta-based Chef Ford Fry, founder of Ford Fry Restaurants including The Optimist, Marcel & King + Duke, delighted the fashion icon and attendees with a lively cooking demonstration in the City's kitchen. The evening culminated with a toast and ribbon cutting by Eduardo Cosentino to commemorate the brand's milestone in Atlanta and continued global success.
Link to download Cosentino City Atlanta and Opening Event Imagery
Notable guests in attendance included top Atlanta designers Michel Smith Boyd, Principal and Owner of SMITHBOYD Interiors; Mark Williams, Managing Partner of Mark Williams Design; and Richard T. Anuszkiewicz, GE Monogram Creative Director. The event was also attended by key Cosentino executives, including Eduardo Cosentino, EVP of Global Sales and CEO of Cosentino North America; Brandon Calvo, Chief Operations Officer for Cosentino North America; Patty Dominguez, Vice President Architect and Design Sales for Cosentino North America; Elizabeth Ramos, Cosentino North America Director of Marketing; Sabrina Lacle, Public Relations Manager Cosentino North America and Melissa Kostenko, General Manager Cosentino Atlanta.