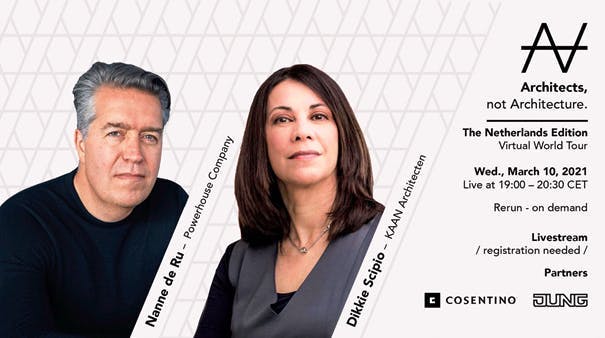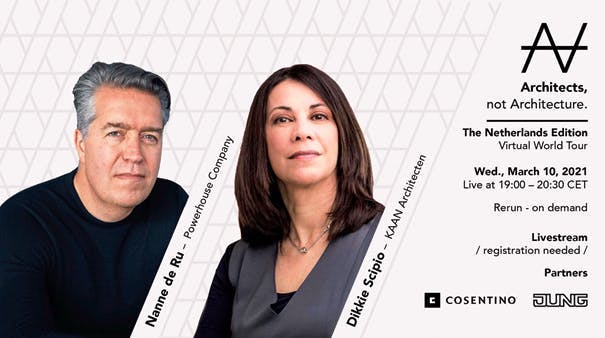 Cosentino partner Architects not Architecture virtual tour of The Netherlands

Cosentino Group is honored to be a partner of Architects not Architecture (AnA). The AnA team aims to put the spotlight on the architect as a person.
---
Since it is not possible to organize physical meetings at the moment, this year's AnA world tour will take place virtually. AnA brings the speakers directly into the homes and offices of anyone whose work area involves interior design and architecture. Various countries including Singapore, Australia, France, America, China, Lithuania/Ukraine and also the Netherlands will be visited virtually. For each edition a number of architects are invited, who are asked to talk about themselves, instead of talking about their award-winning international projects. They talk about their path, their influences and experiences, and dive deeper into their intellectual biography. This allows for a better understanding of their work, without them talking about it themselves. On Wednesday, March 10, 2021, live from 19:00 to 20:30, the two following Dutch architects will talk on our virtual stage about their personal experiences and important creative periods in their lives and, as always at "AnA", none of their projects will be mentioned:
Participation is free of charge and registration is possible at
https://architectsnotarchitecture.com/vwt09
. You can also register and watch the interview later. The interviews are in English.