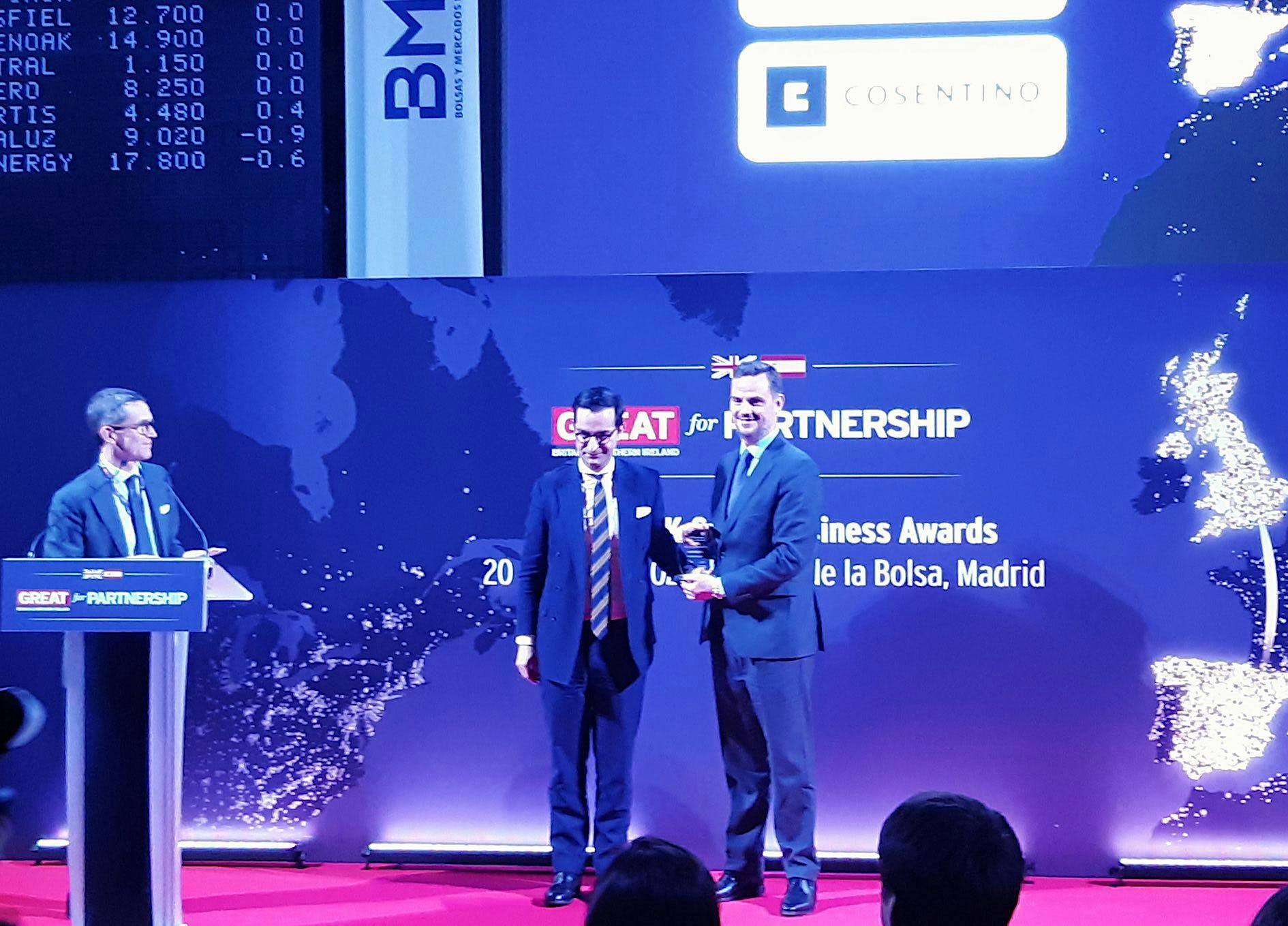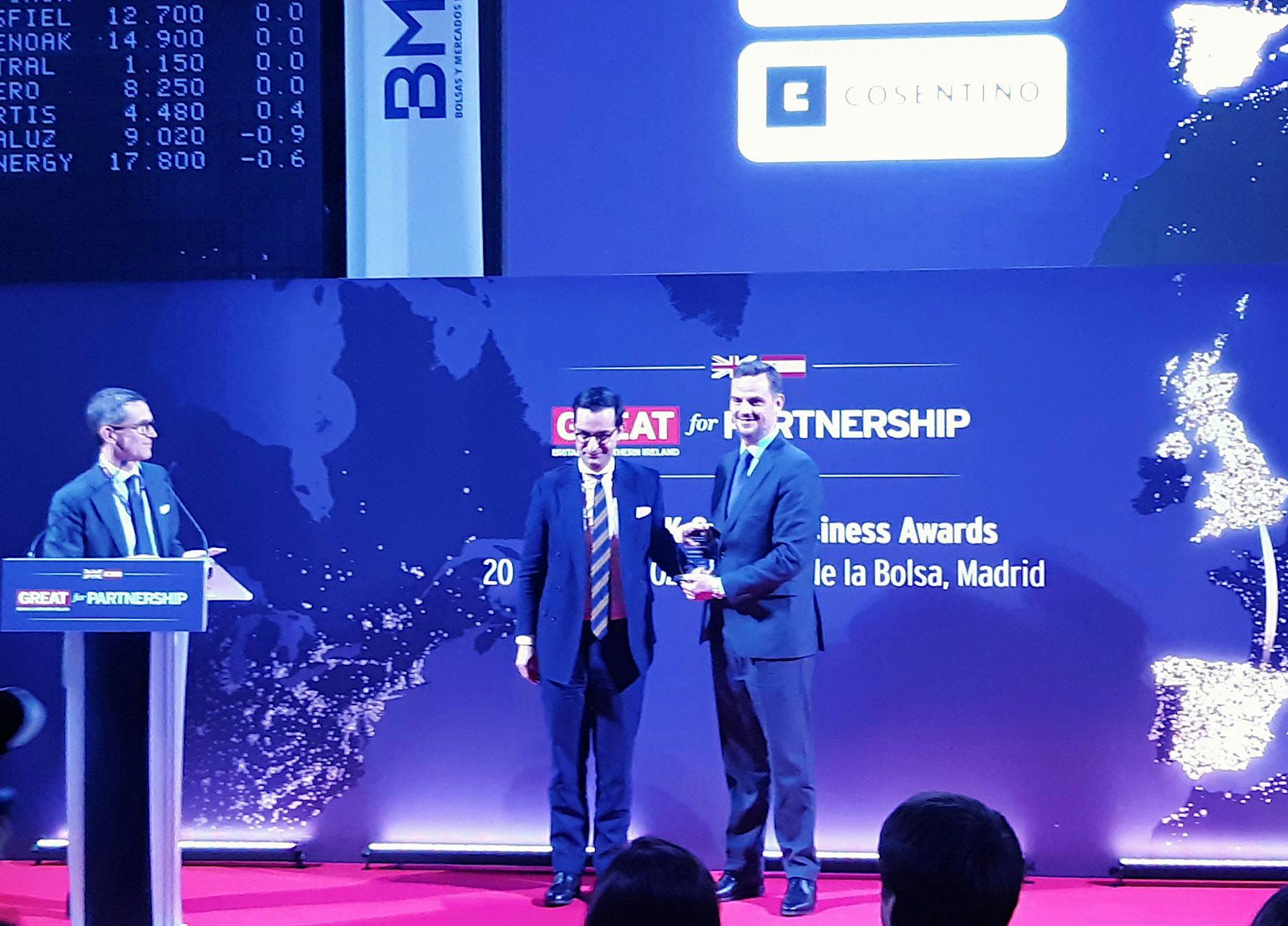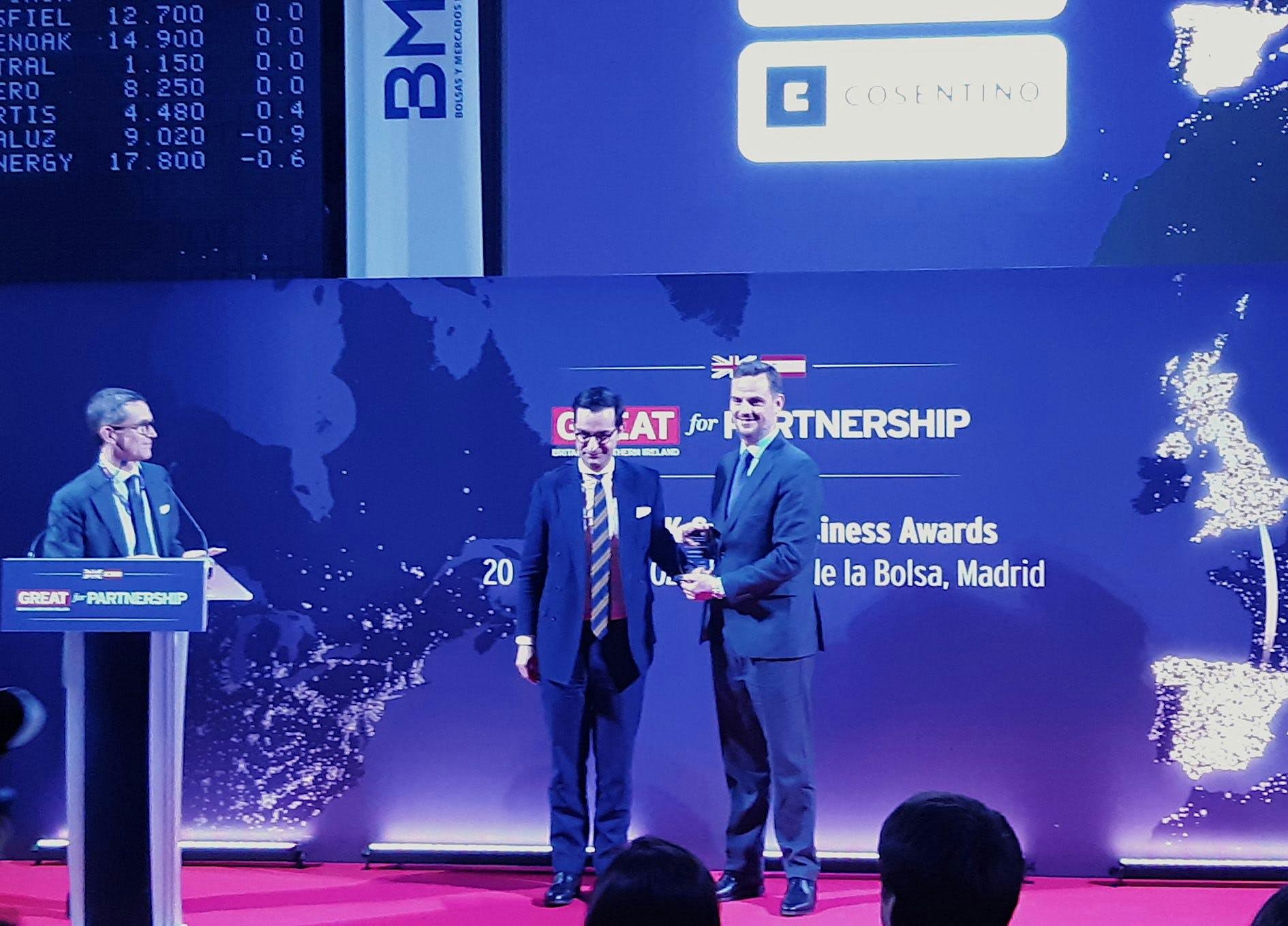 Cosentino Group was recognised yesterday at the first "UK-Spain Business Awards" organised by the International Trade Department of the British Embassy in Spain
---
The Almeria-based
multinational has been selected in the "Growth in the UK" category, acknowledging Cosentino's investment in the UK market
through an ongoing, increasing presence in the form of owned assets, as well as the company's sales and revenue growth and creation of jobs on this market. With its own UK branch since 2002, Cosentino Group currently has eight commercial and distribution facilities in the UK, seven "Cosentino Centers" or full-service warehouses, and a "City", or showroom, in London. The multinational closed 2019 with revenues of Euro 83.6 million (?73.4 million) in the market and a total workforce of 115 employees.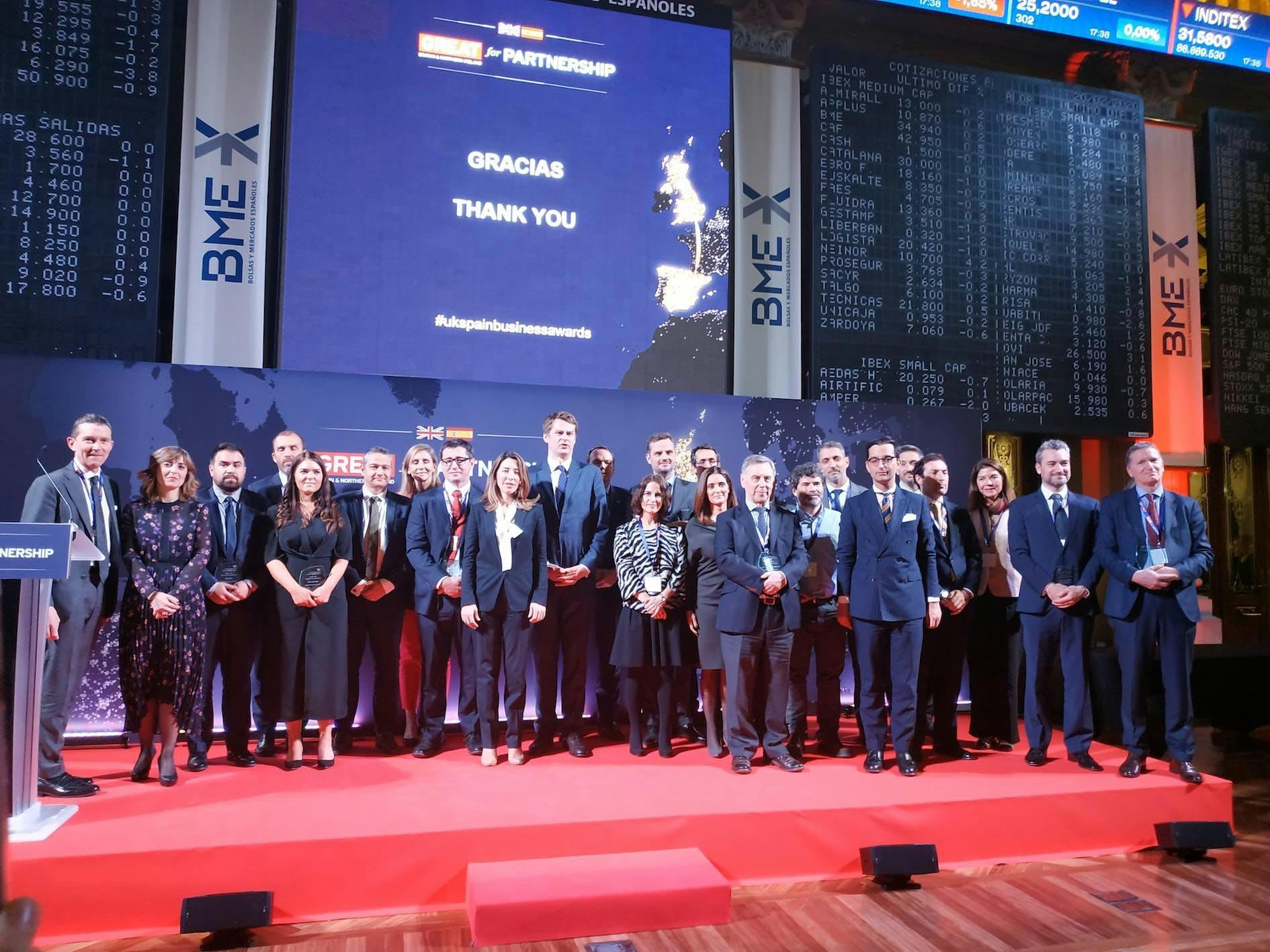 The awards ceremony took place last night at Madrid's Palacio de la Bolsa,
presided over by the British Ambassador to Spain and Andorra, Hugh Elliott, and the UK Representative for European Trade, Andrew Mitchell
.
From Cosentino, Álvaro de la Haza
, Executive Vice President and General Secretary of the group,
attended the event and was in charged of collecting the prize. 
PR Cosentino receives British Embassy award in recognition of its UK growth