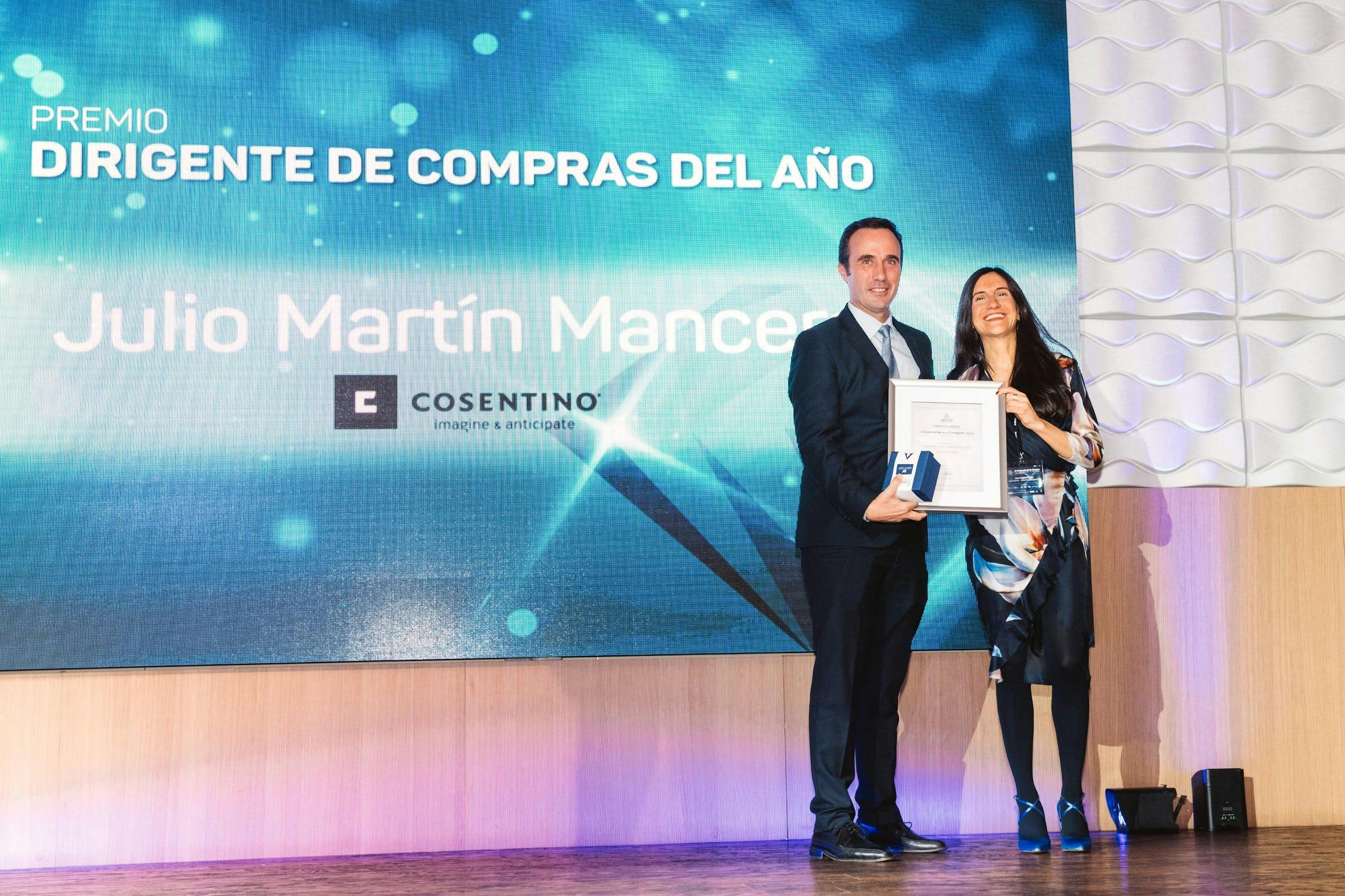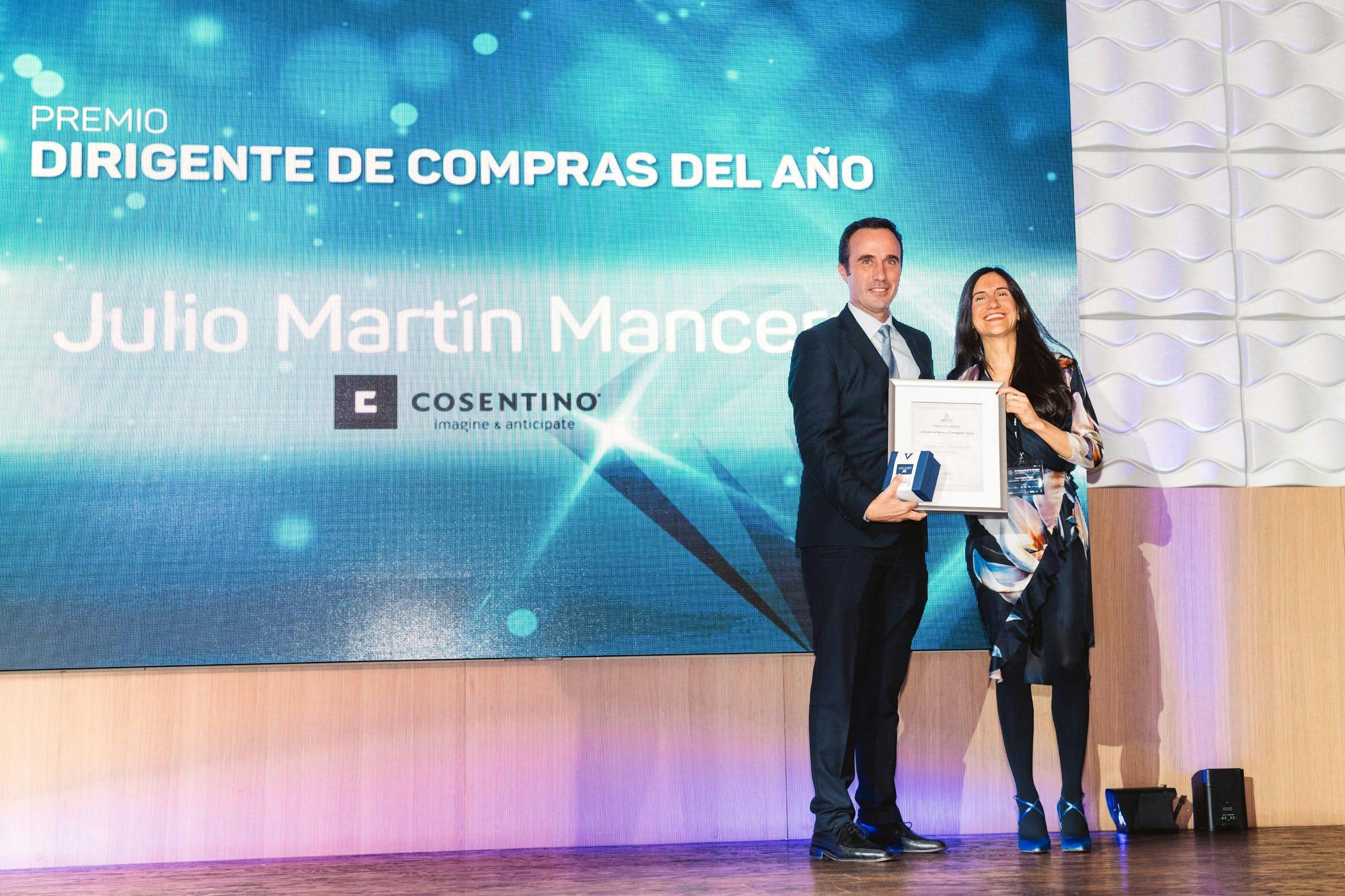 Cosentino shines in the X Edition of the «El Diamante de la Compra» Awards

Cosentino was one of the honoured companies in the X Edition of the "El Diamante de la Compra" Awards, given by the Spanish Association of Purchasing, Recruitment and Supply Professionals (AERCE).
---
One of its most important recognitions, the one distinguishing the "
Best Purchasing Manager
" was handed out to
Cosentino Group's Global Purchasing Vice-president, Julio Martin
.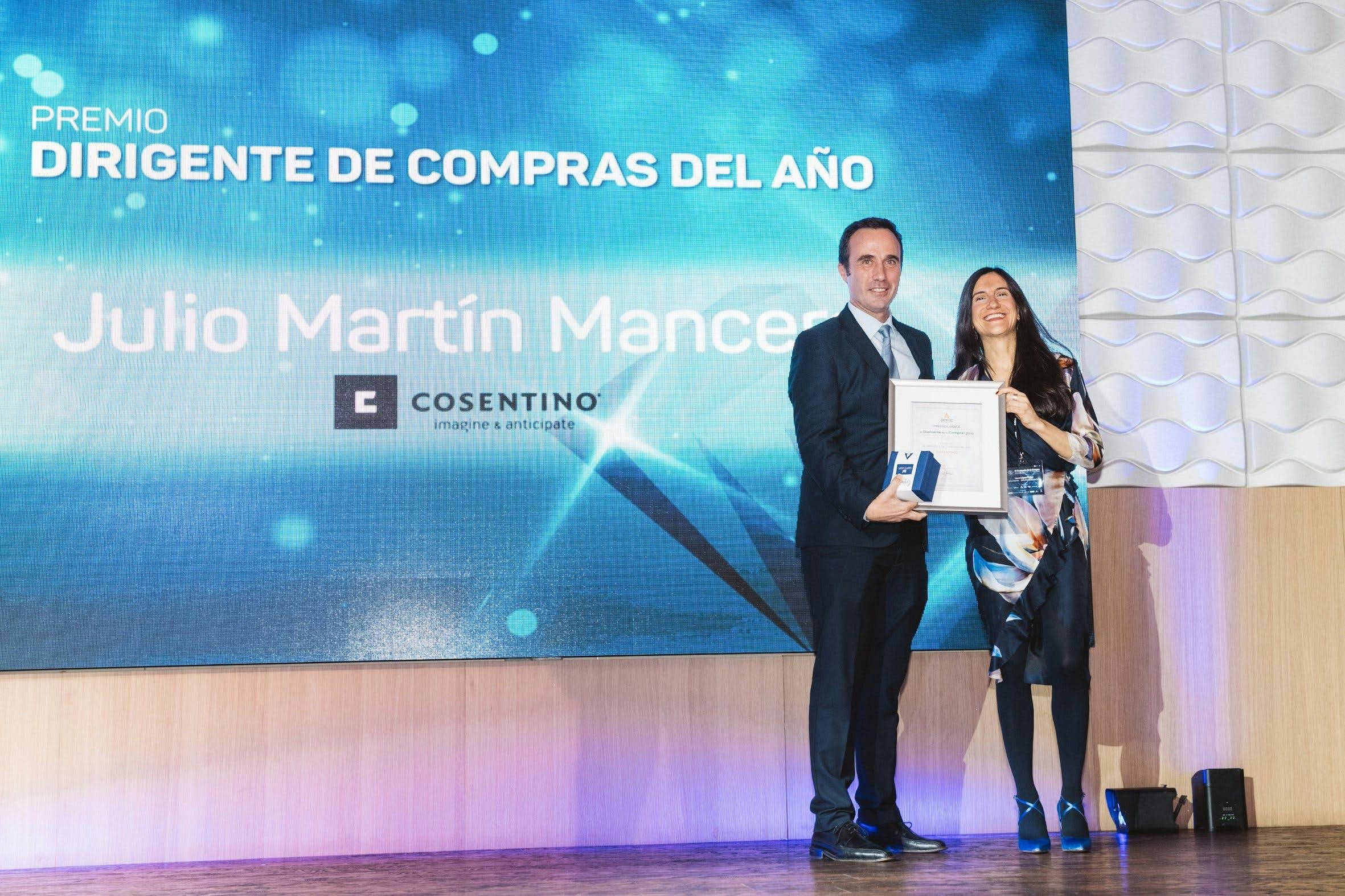 This way, AERCE recognises Julio Martin's dedication to "
contribute in a significant way to the development and application of a key management initiative for Purchasing in his organization
". In addition, the Spanish multinational received a Special Award as recognition to obtaining the certification ISO 20400. It is worth highlighting
that Cosentino became this year the first company, both in its sector and worldwide, to obtain ISO 20:40:2017
.
The Awards "El Diamante de la Compra"
These Awards are an initiative from AERCE Association, whose objective is to
recognize the achievements done by people working in Purchasing Departments and institutions who stand out for their support and development of this function
. These awards, consolidated already as the most relevant of the industry, aim to raise awareness to a function which is becoming more important for organizations, highlighting good practices, highlighting the strategic character of its project, appreciating its contribution to the organization and, of course, recognizing the leadership of the best Purchasing professionals. The event was celebrated last week in Madrid. From Cosentino Juan Carlos Gallardo, Responsible of Continuous Improvement, and the awarded Julio Martín attended.
Julio Martín, Cosentino Group Global Purchasing Vice-president: "It is an honour to receive this award, which belongs to all the team in the department. I am honoured to work with them. This year has been very important for us and for the complete Cosentino organization. To obtain the ISO 20400 certification means the recognition of a process we started many years ago, through which we are positioning Cosentino as reference in our industry in innovation, digital transformation and sustainability".
These recognitions confirm Cosentino's strategic levers innovation and sustainability being key to develop Cosentino's Purchasing function,
fact that was already recognized by this same awards
. Last year, AERCE distinguished Cosentino with a second prize in the "Innovation" category, as well as a special mention in the "Purchasing Role Transformation".
PR_Cosentino shines in the X Edition of AERCE Diamond Purchasing Awards