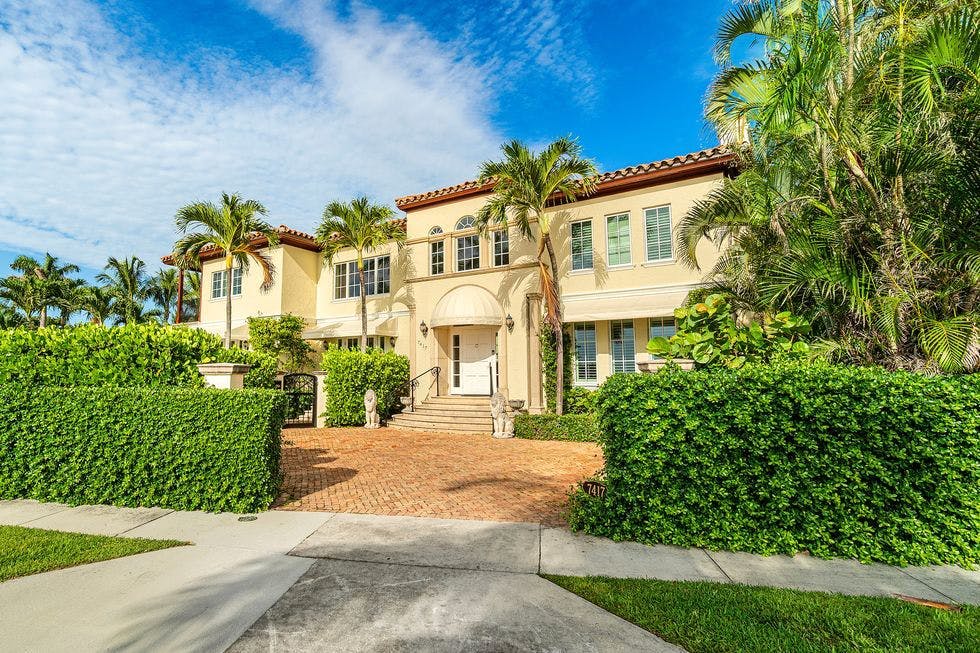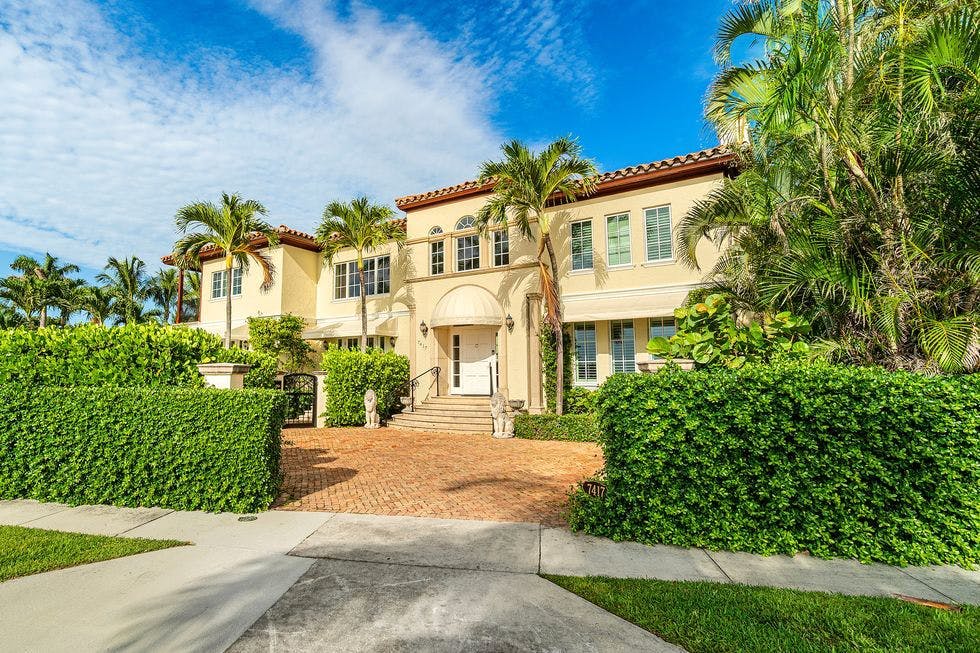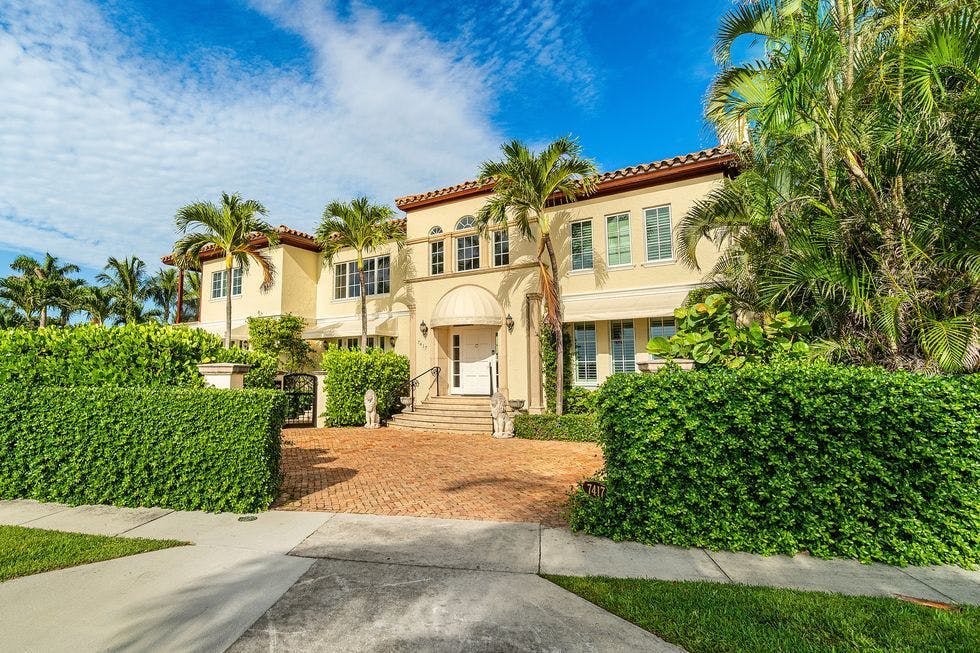 Luminary spaces at a Mediterranean-style home in West Palm Beach's South End showcase the very latest from Cosentino's Dekton® and Silestone® surfaces.
---
Cosentino Group
is honoured to sponsor the fourth annual
"Kips Bay Decorator Show House Palm Beach"
, a stunning transformation of a Mediterranean-style home, shaped by leading interior designers and featuring best-in-class brands. This marks the second time Cosentino has sponsored the Kips Bay Decorator Show House Palm Beach, following longstanding participation in the celebrated Kips Bay Decorator Show House New York. The Kips Bay Decorator Show House is an annual fundraising event organized by the Kips Bay Boys & Girls Club. Prestigious interior designers participate in it since 1973, its first edition. The event is attended by interior design professionals and sets trends in the world of decoration, as well as being a launching platform for new talents. From April 8 to May 9, 2021, a Mediterranean-style home in West Palm Beach's South End neighbourhood will serve as the backdrop for this year's event. The 4,400-square-foot space has been completely reimagined by 20 award-winning design firms located around the country.
Kitchen and Breakfast Room // Mark Williams and Niki Papadopoulos, Mark Williams Design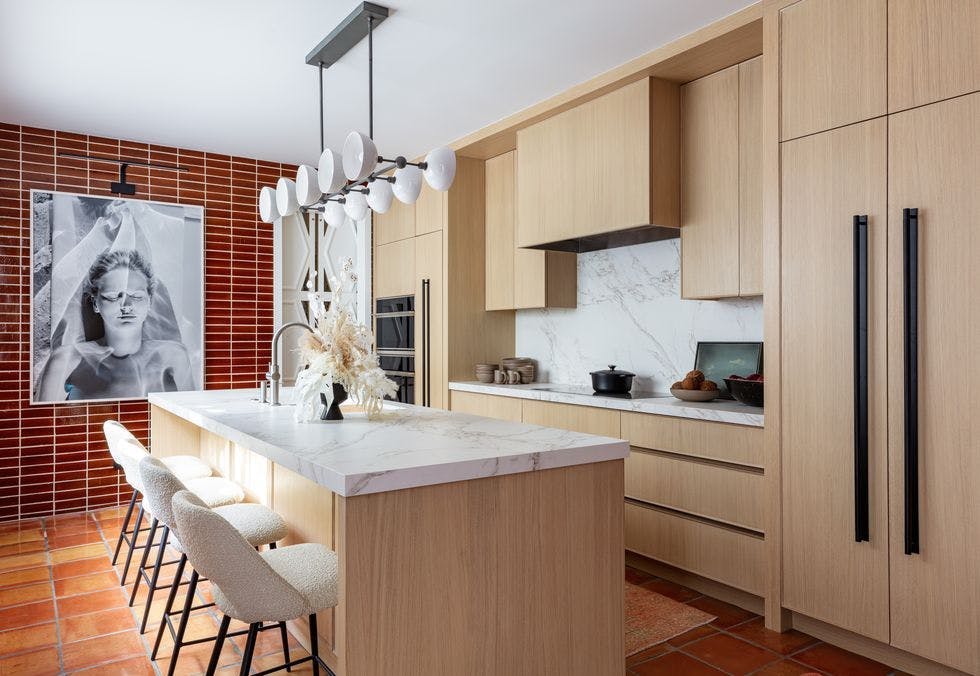 The kitchen and breakfast room maintains the home's Mediterranean aesthetic. 
"Kitchens are the central activity zones for families today, so we need materials to be great looking, and still hold up to a beating"
. The designers chose ultra-durable
Dekton Entzo
: "
It has all of the beautiful warm tones and veining that you might get from a natural white marble, but without the issues of staining and etching
", says Williams.
Utility Room // Lisa Hynes and Heather Weisz, HW Interiors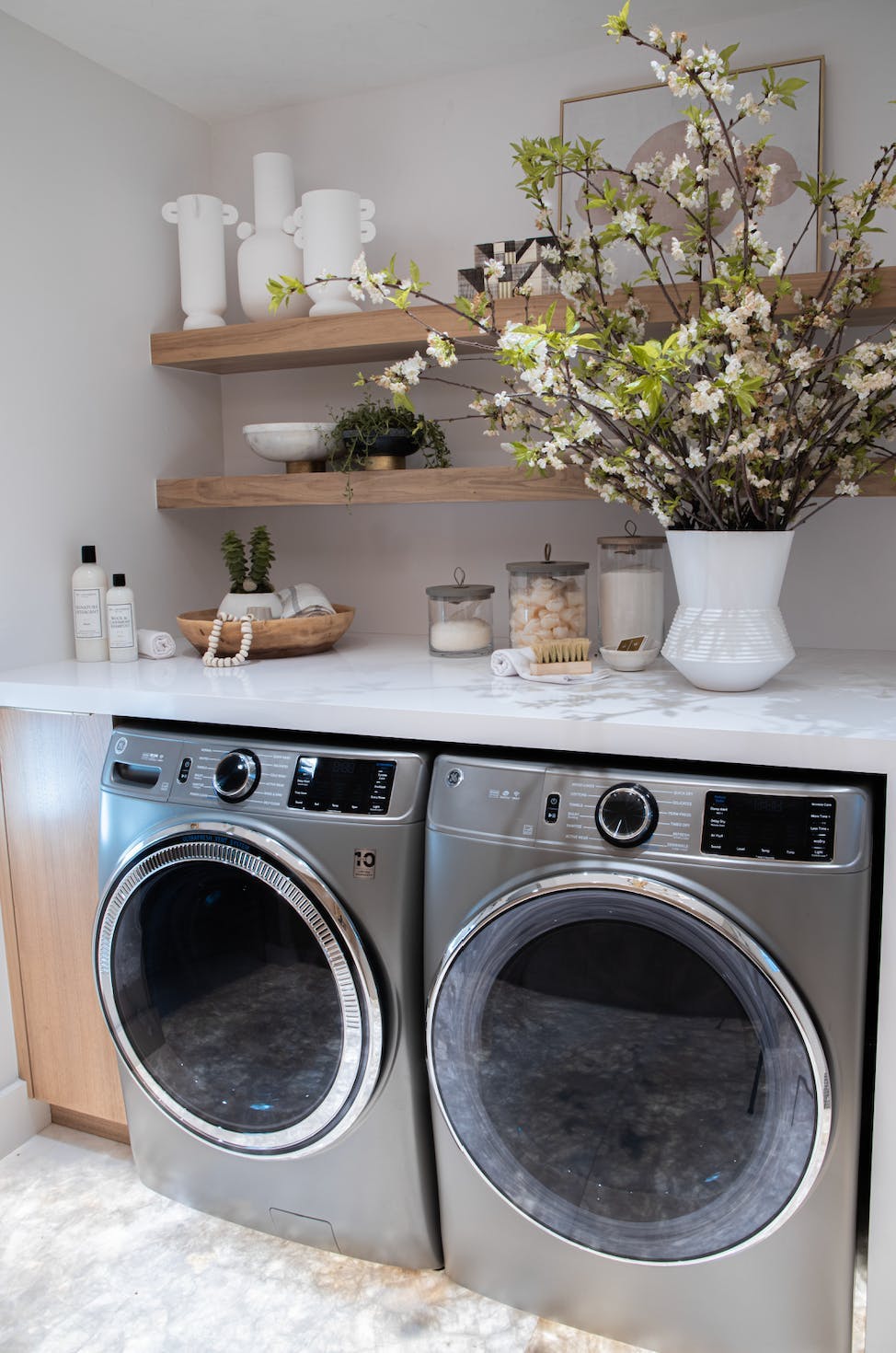 Hailing from South Florida,
Heather Weisz
and
Lisa Hynes
embraced the phrase 'laundry meets luxury' for the utility room.
"We specified Silestone Iconic White in a suede finish for the countertop and backsplash. It remains one of the most durable, consistent surfaces on the market, which is perfect for a utilitarian space that gets a lot of use, like the laundry room".
Primary Bathroom and Closet // Nicole White, Nicole White Designs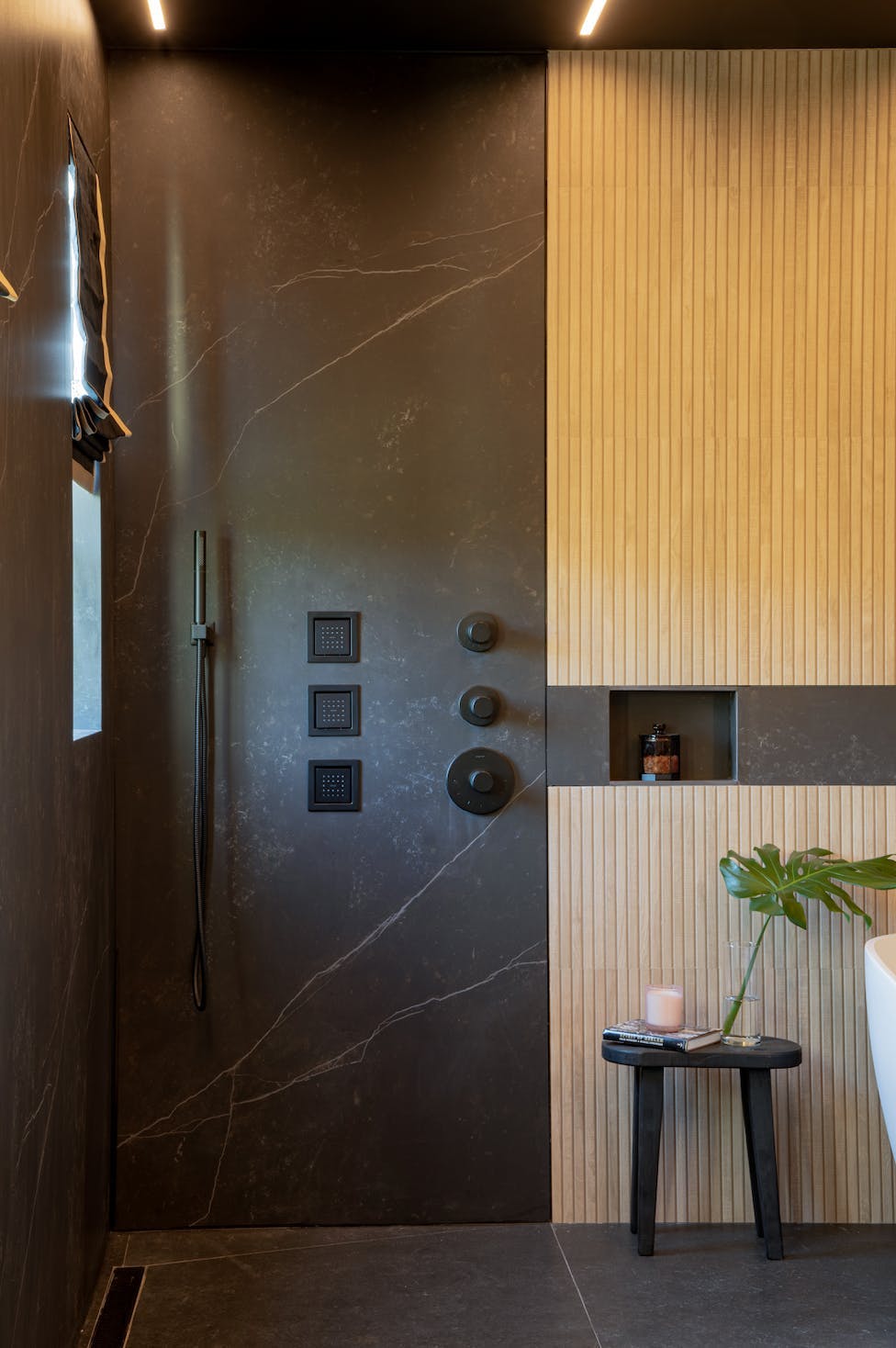 South Florida-based designer Nicole White created a space that is glamorous, functional and unapologetically bold. The designer chose
Dekton Kelya
in matte finish for the shower walls, sharing,
"We knew we would need to marry materials in the most unusual and unexpected ways to wow clients who again, have seen it all. And we settled on a product like Dekton on the shower walls for the statement it would make along with the minimum grout lines and overall durability."
Bedroom, Bathroom and Closet Space // Nina Magon, Nina Magon Studio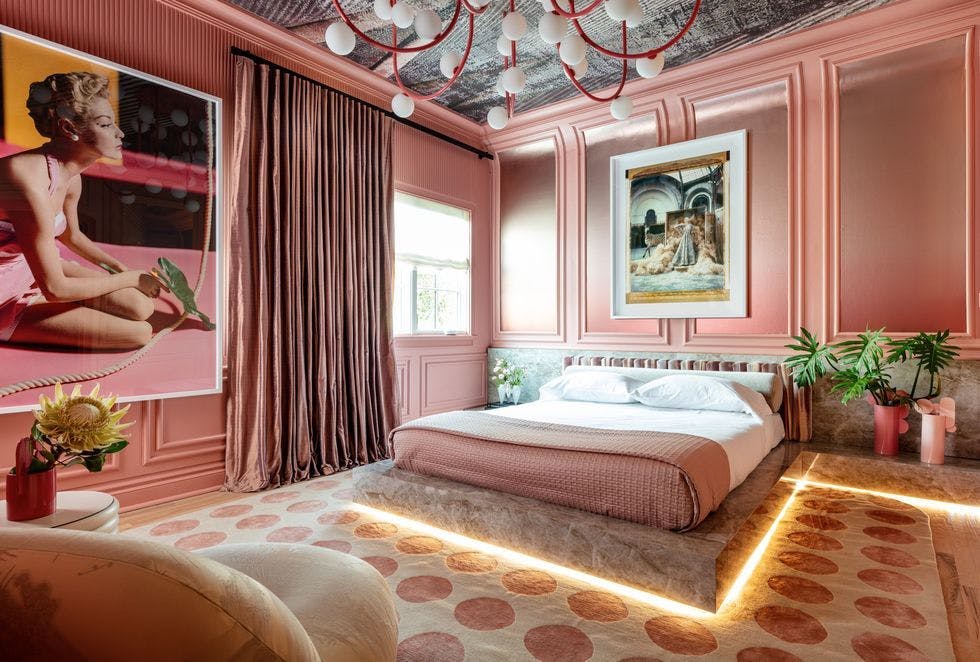 Houston-based designer Nina Magon merged classical and futuristic design to create her version of a Palm Beach interior. Nina leveraged her deep knowledge of the brand's materials with the design of a custom built-in platform bed frame constructed from
Dekton Taga
. True to Nina's aesthetic, it's a bold, sophisticated statement -- demonstrating the unlimited applications of the material.
Imagery of each space available here
PR_Cosentino showcases innovative design at exclusive Kips Bay Decorator Show House in Palm Beach