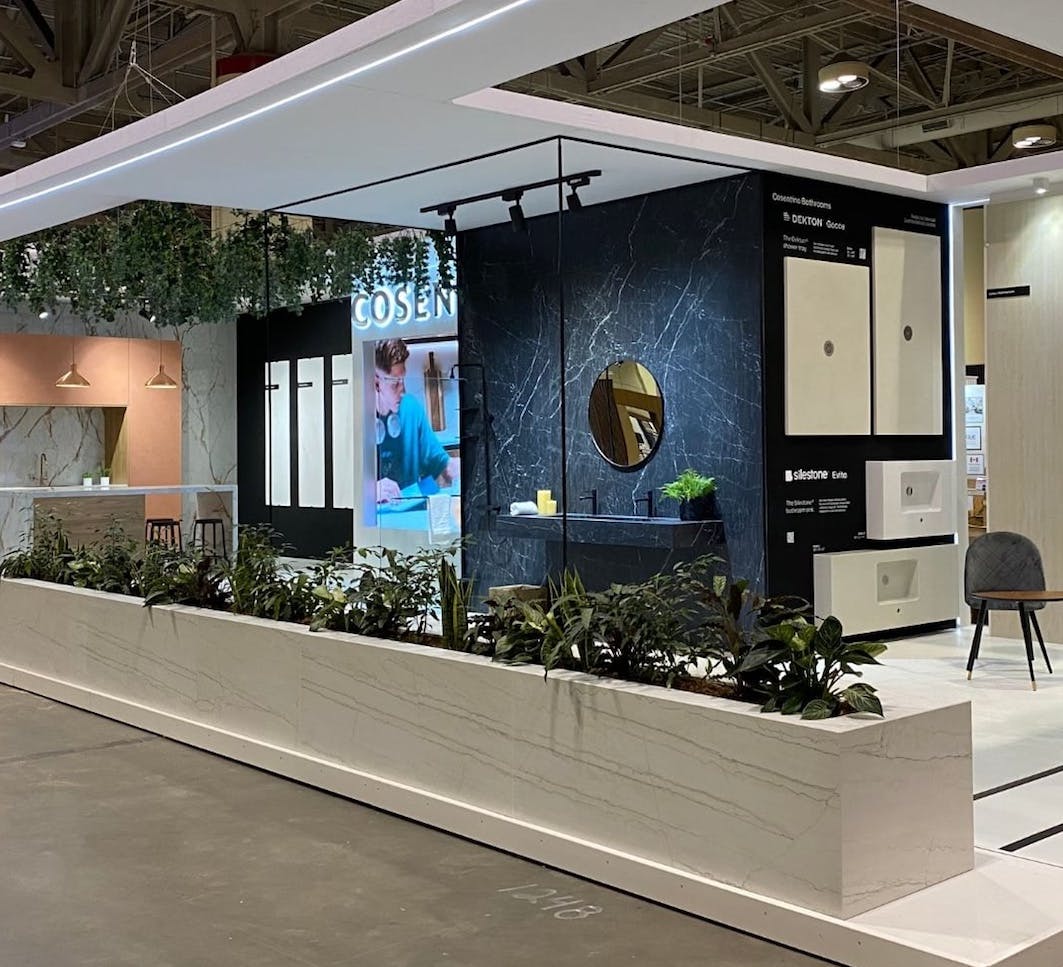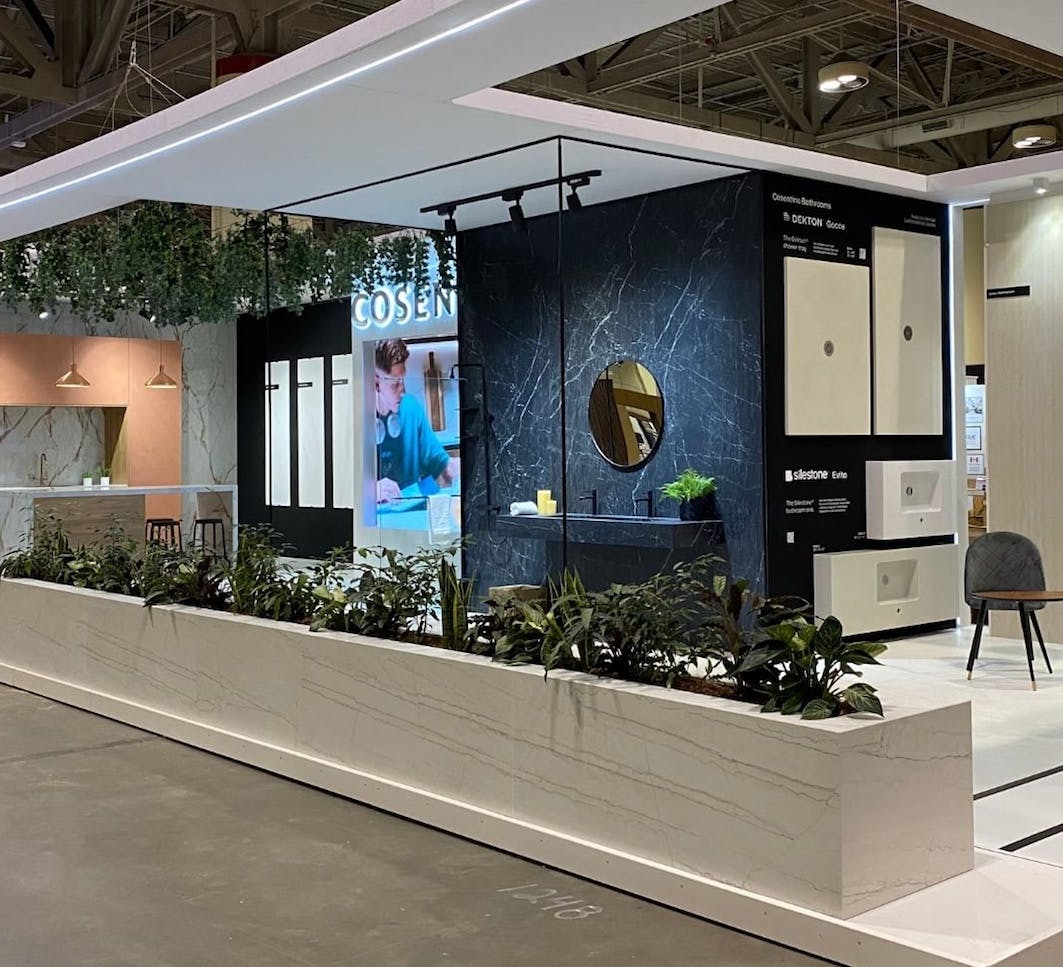 Cosentino Showcases New Collections at the 2023 IDS Toronto
At the 2023 Interior Design Show (IDS) in Toronto, Cosentino Group – the global leader in producing and distributing innovative and sustainable surfaces-, showcased for the first time this year new Dekton® collections, as well as the latest offerings and applications for bathrooms, flooring and facades. The 2023 Interior Design Show took place at the Toronto Metro Convention Centre from January 19-22.
"We are very excited about the many new collections coming to life this year that we know will be appealing for a variety of applications," explained Karim Guirguis, Regional Director for Cosentino Canada. "Dekton® Silverkoast, for example, is a new marble inspired series that is the first to have the new Quick Cut® innovative technology. We are also previewing some soon-to-launch collections by creative minds like designer Daniel Germani."
Welcoming hundreds of attendees from the architecture and design industry to the booth, Cosentino hosted numerous activities throughout the four-day event including a VIP party, a culinary experience by Chef John from Roll it This Way, as well as a talk on Cosentino's sustainability efforts and its importance within the industry. Cosentino products were also integrated into the booths of two industry partners at the International Design Show Toronto, Urban Bonfire and Interfonction.
New inspirational collections on display at the Cosentino booth included last releases such as Dekton® Silverkoast- previewing for the first time in the Canadian market at IDS-; Dekton® Onirika and Kraftizen collections, as well as Ethereal series for Silestone® brand. Also the space showcased Cosentino's bath applications Dekton® Gocce shower trays and Silestone® Evita bathroom sinks.