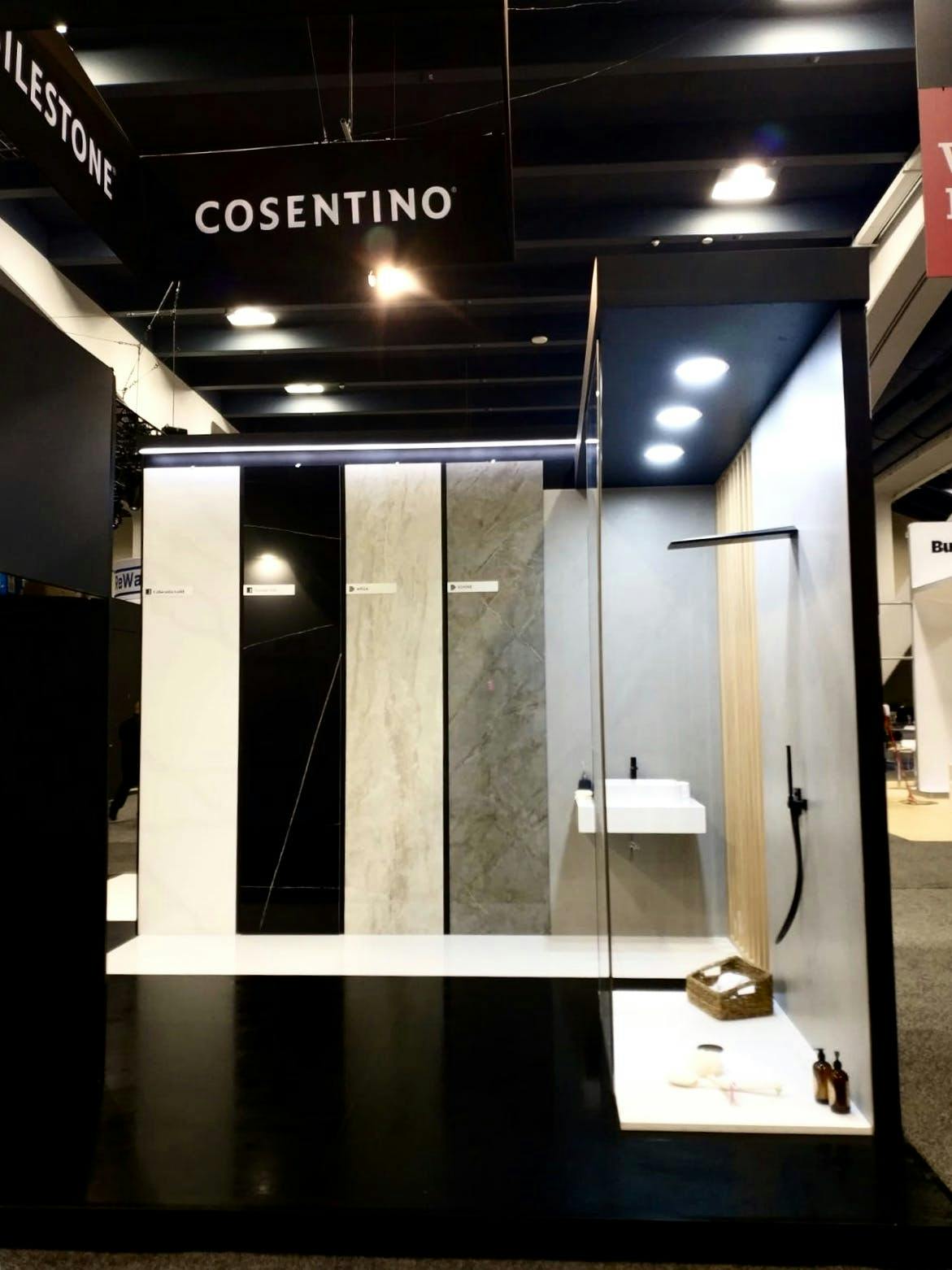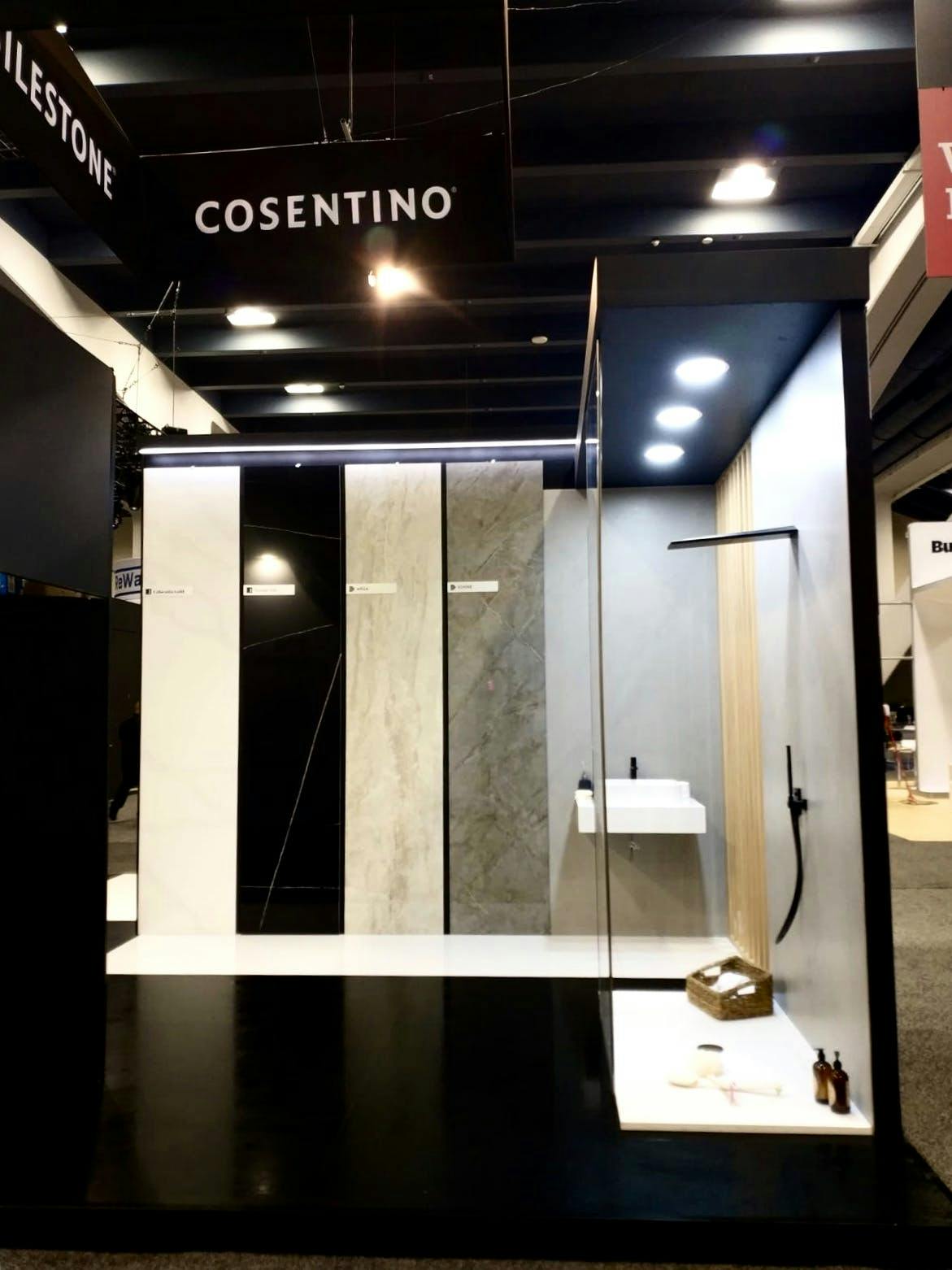 Cosentino 
will showcase an impressive lineup of new color offerings and innovative applications at the
Pacific Coast Builder Conference (PCBC)
in San Francisco on May 30, 2019. The Cosentino booth features the latest introductions from
Silestone®,
the world's leading brand in quartz surfacing, and
Dekton®
, an innovative, ultra-compact surface with technical properties and performance capabilities that make it an ideal surfacing solution for interior and exterior applications.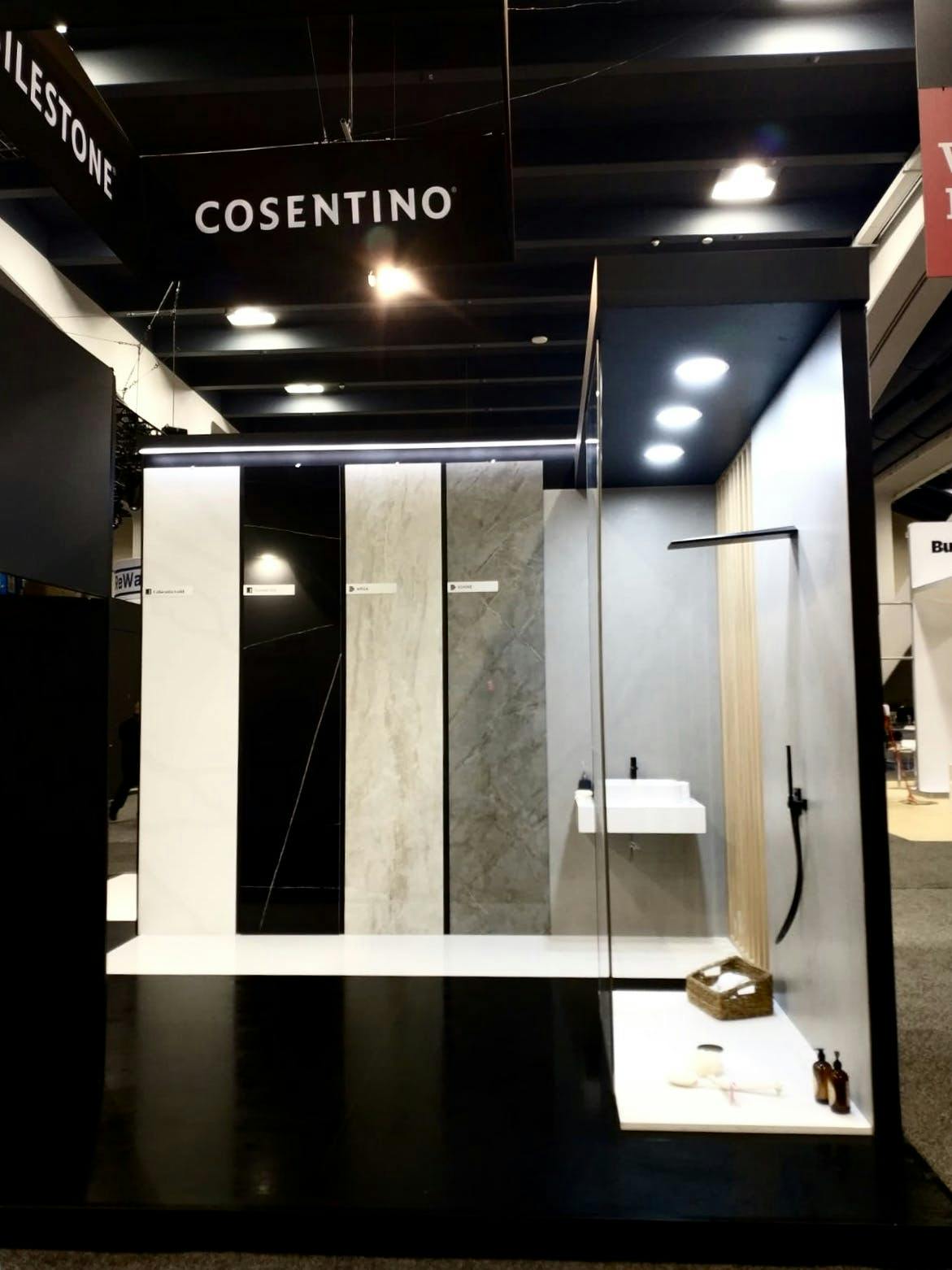 Recently launched at the 2019 Kitchen & Bath Industry Show,
Dekton Slim
is revolutionary for the builder industry. With a thickness of 4mm, half the thickness originally offered, Dekton Slim provides the same industry-leading technical and mechanical features but with a thinner, lighter and more manageable format. The thin format allows for a faster installation in various applications including backsplashes, shower walls, and cladding in high-moisture or high-traffic spaces, helping builders save both time and money.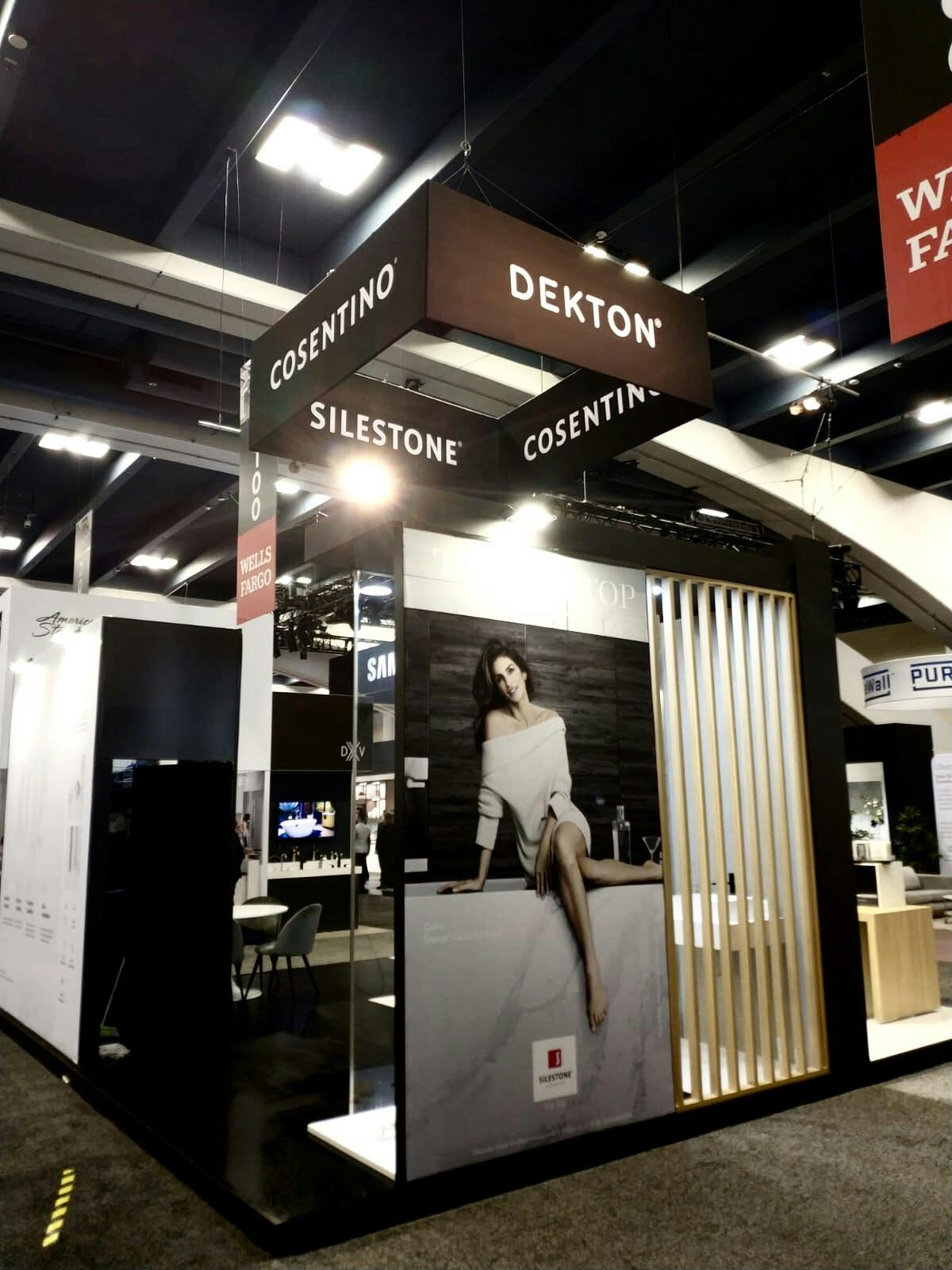 Also on display:
Arga
and
Sogne
from the
Dekton Stonika Collection
, characterized by its spectacular shine and unrivaled durability, will be sure to turn heads. The collection, which was recently launched, draws inspiration from the most coveted natural stone and possesses a hyper-realistic design. Thanks to Cosentino's continued commitment to innovation and advancement, it also offers the best resistance to thermal shock and impact in the market.
Arga is inspired by the quartzite of the Taj Mahal; its smooth cream background with subtle brownish gold streaks enhance its dramatic structure.
Sogne (right) channels natural stone and cement, inspired by Gris Pulpis. The veined structure and cement background create a fusion between the natural and the industrial, showcasing the most elegant part of both.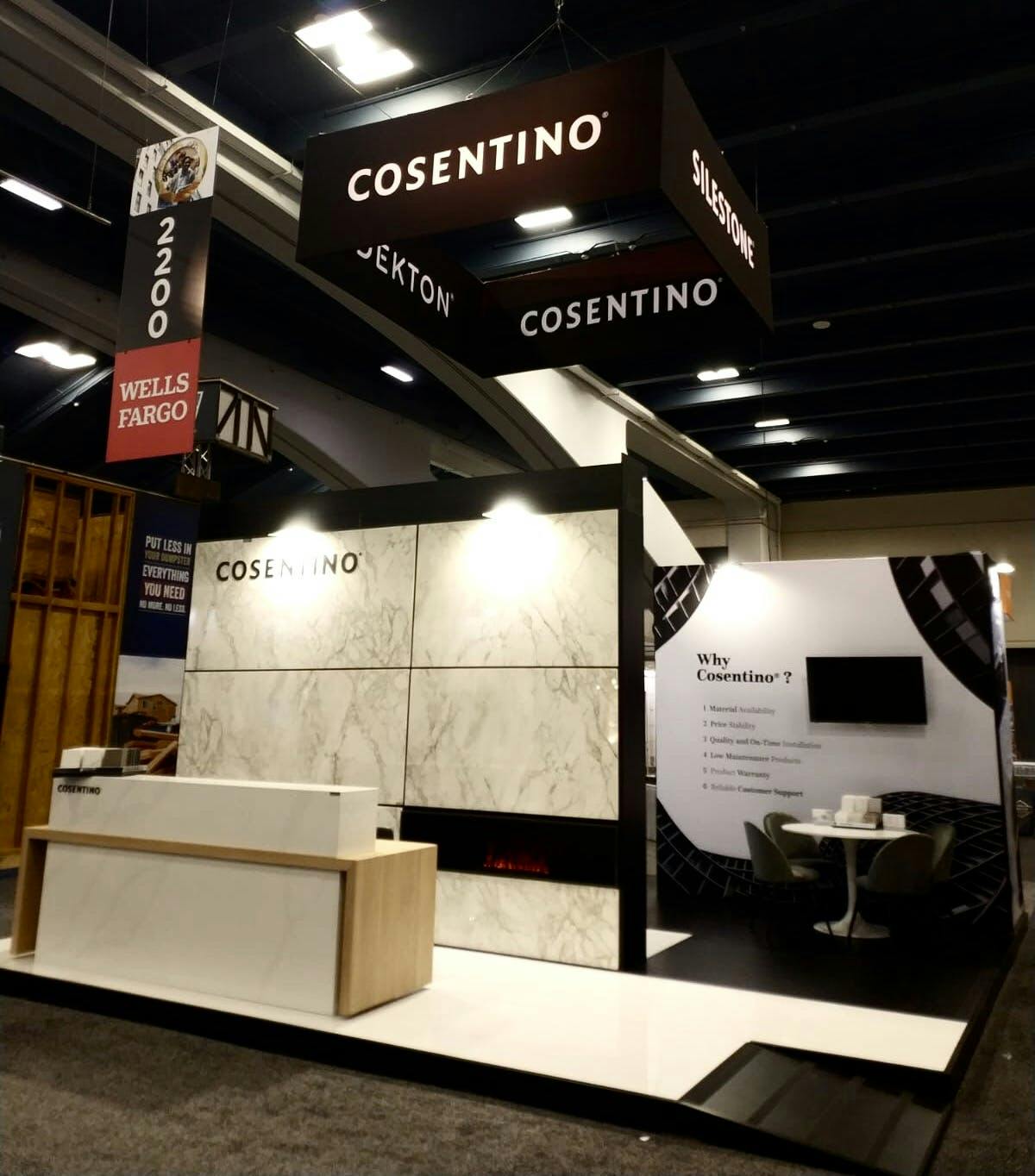 Dekton by Cosentino
is an ultra-compact material offering superior durability, high resistance to impact, scratches and abrasion for high-traffic areas, UV and thermal shock resistance, and very low water absorption. These unique characteristics make Dekton an ideal choice for several different applications, including countertops, flooring, cladding, building facades, decking, and many other architectural surfaces.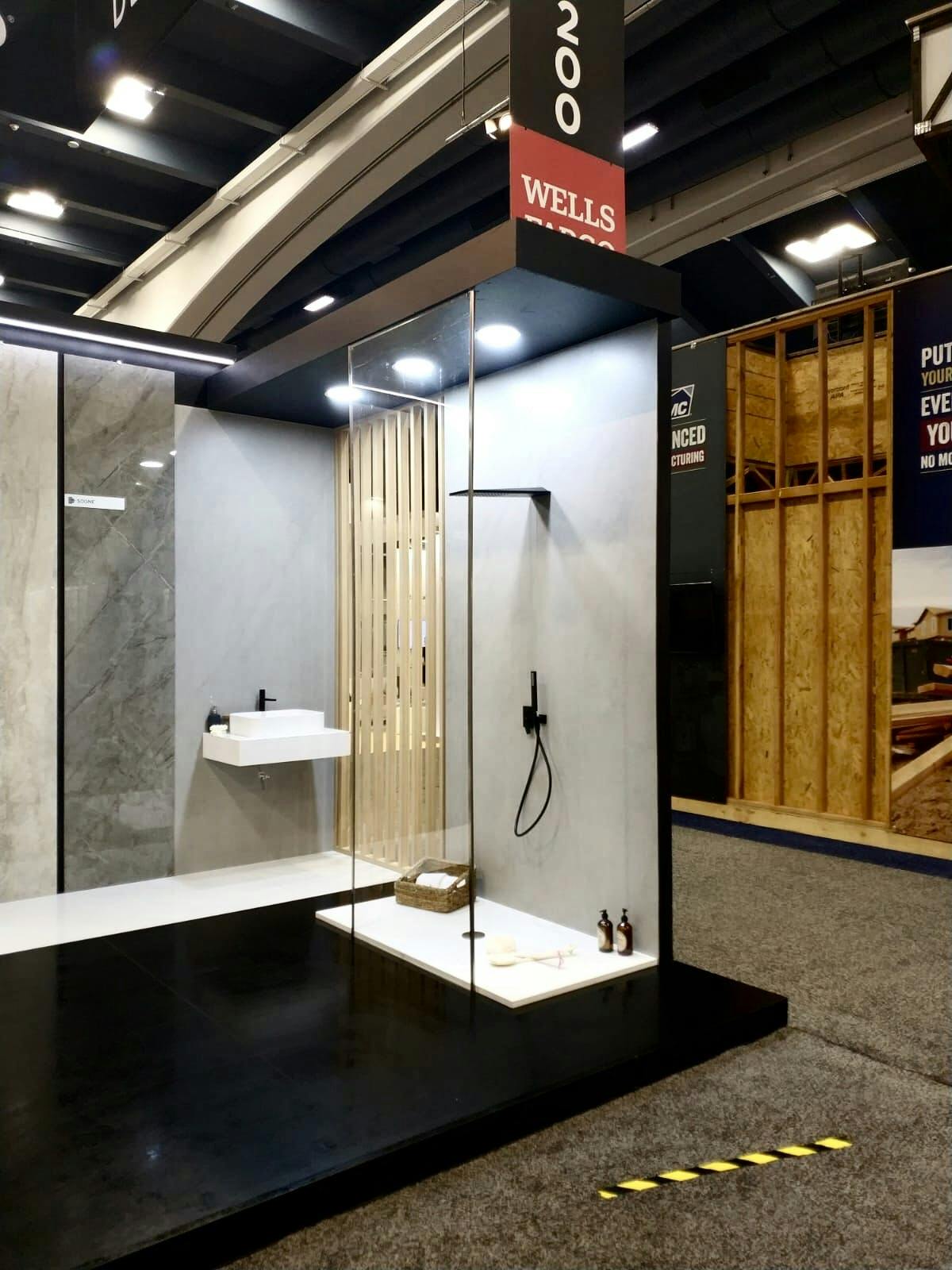 From
Silestone
, highlights in the booth will include the latest launches as well as colors slated to be unveiled later this year. Of the impressive new color offerings, Eternal Noir, the newest color in the acclaimed Silestone Eternal Collection will be displayed. The colorway features a black tone with delicate gold and white veining mimics the look of exotic marbles and stones. Cosentino will also preview Silken Pearl, which boasts a dazzling and clean cream tone. Thanks to Silestone N-Boost technology, both colors are coupled with industry-leading performance. Patented by Cosentino, this innovation modifies the material's surface at a molecular level to further enhance its outstanding technical and aesthetic attributes: Greater color saturation and extraordinary luster, along with an enhanced water repellent property that makes it even easier to clean and maintain.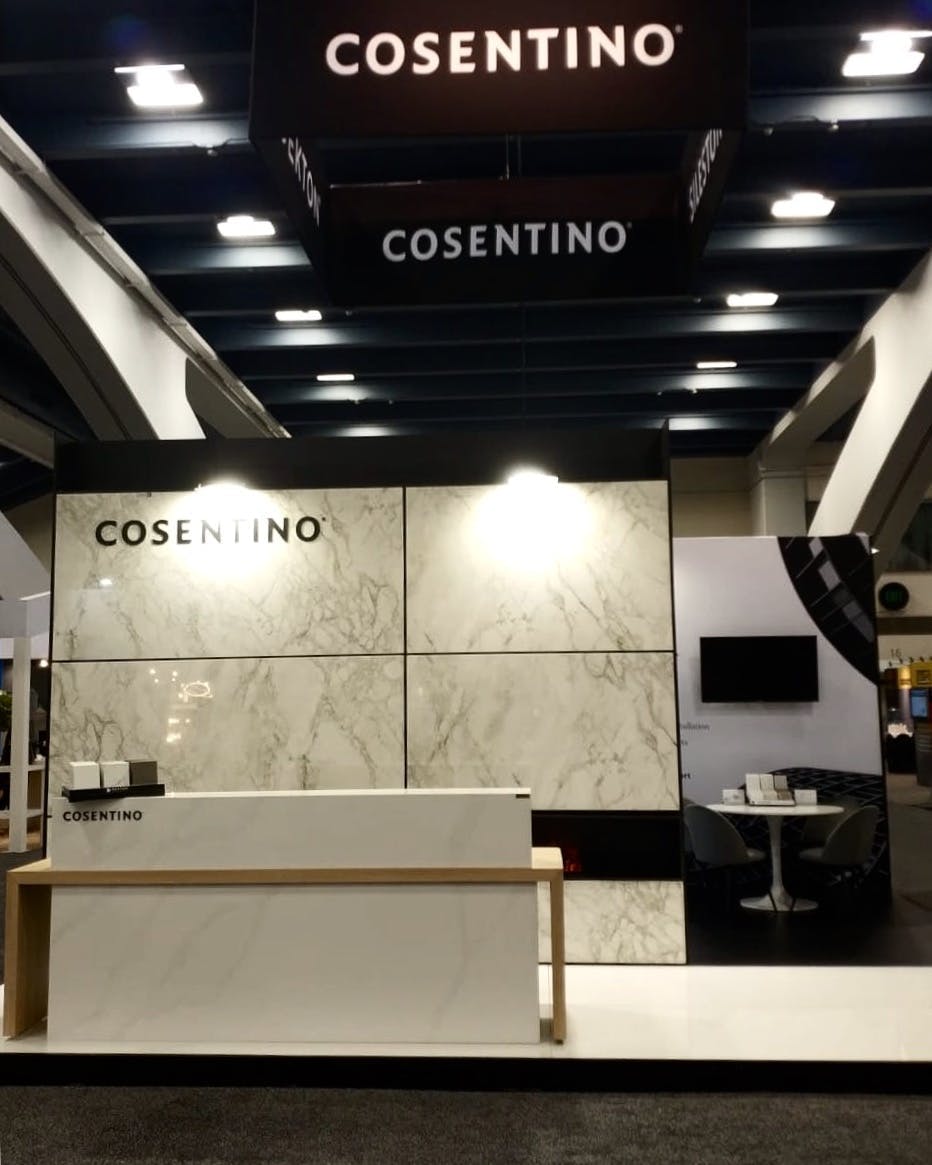 "The Cosentino booth at this year's PCBC highlights our new colors, myriad of applications for our products and our commitment to the builder community," said
Eduardo Cosentino, CEO of Cosentino North America and EVP of Global Sales.
"PCBC is an ideal opportunity to showcase our product offerings to some of the very best builders."