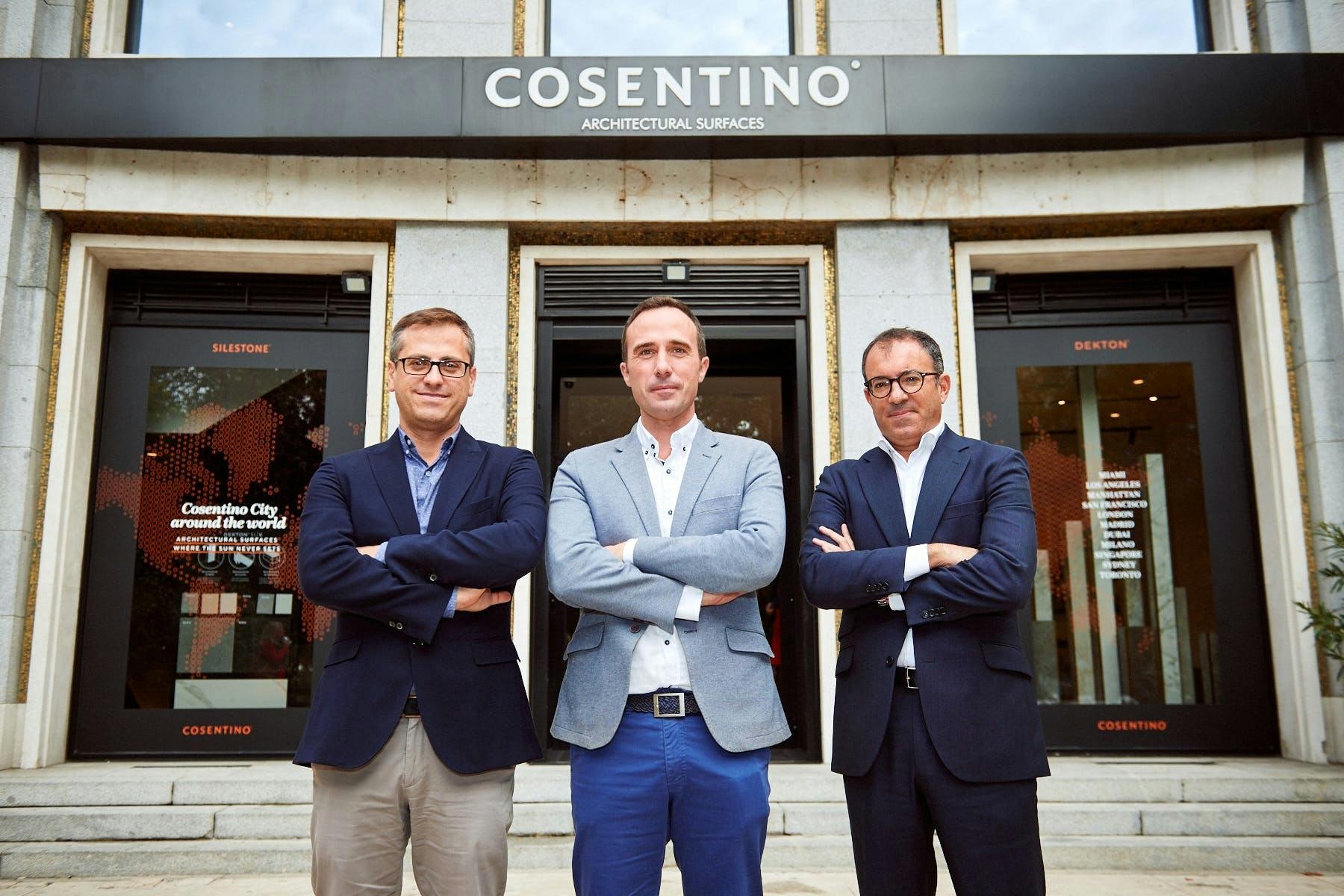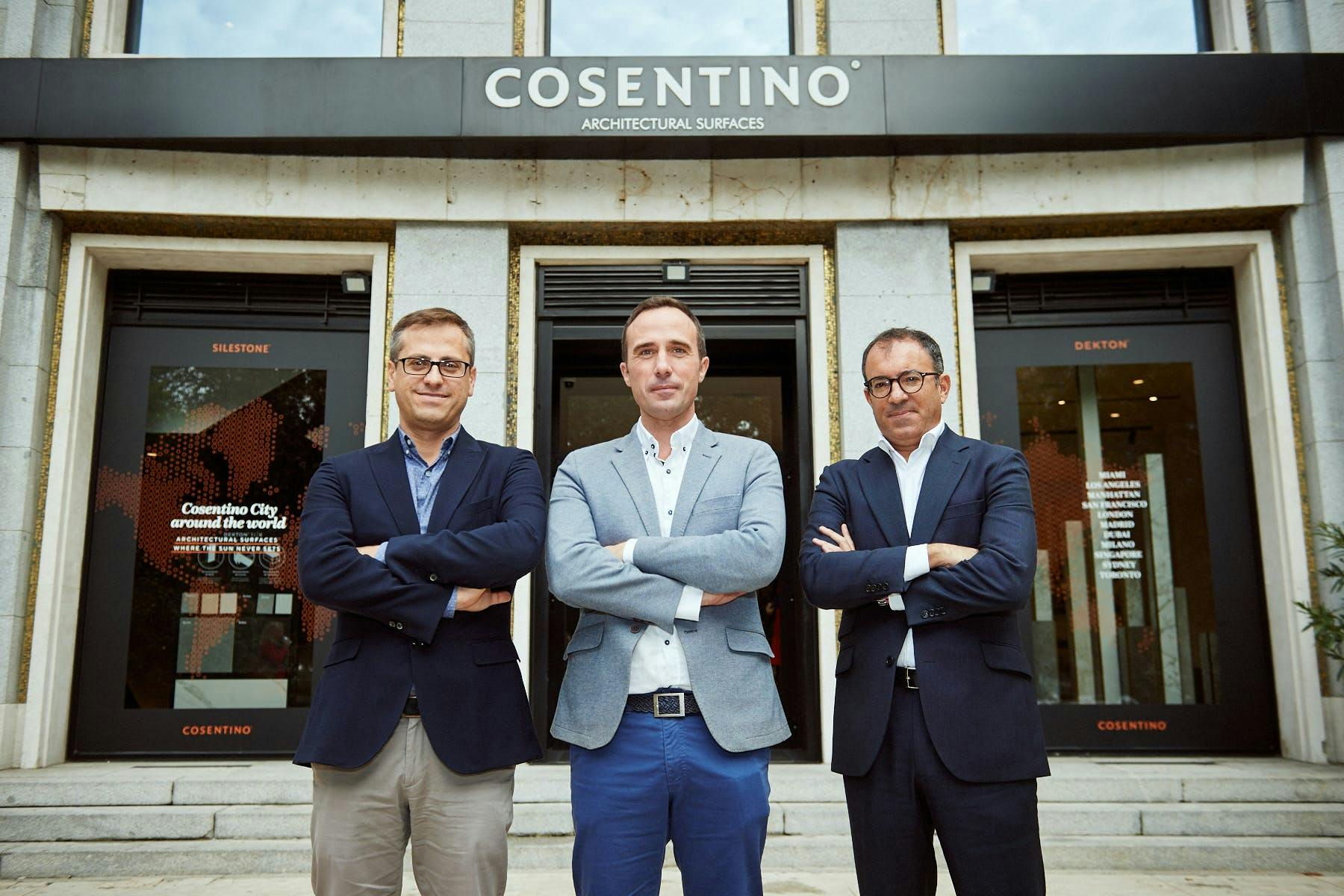 "Cosentino City Madrid" hosted yesterday an interesting presentation together by Cosentino and by the consultancy firm Fullstep. During this exclusive event, both companies analysed the challenges Purchasing departments will face to reach excellence and a higher grade of professionalization. In this context Cosentino's success case study was presented. Thanks to Cosenitno's investment in innovation and continuous improvement of its Purchasing department, the Spanish multinational was the first company worldwide to obtain the ISO 20400 accreditation for sustainable purchasing.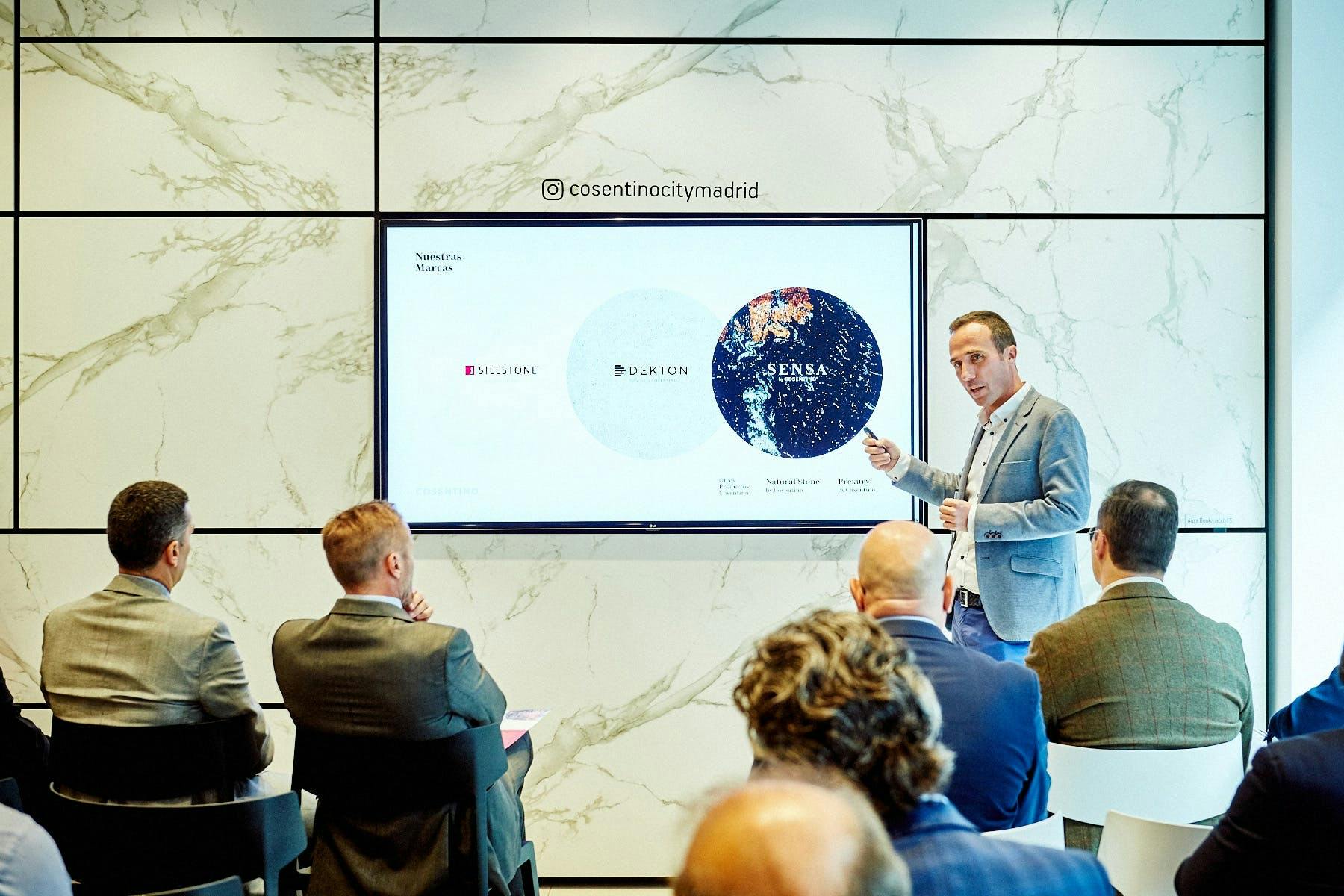 The event started with Julio Martín Mancera, Global Purchasing Vice-president for Cosentino Group, who exposed the trajectory and development of Cosentino's Purchasing department towards a model that creates value for the company. He was accompanied by Antonio Urdiales, Cosentino Corporate Director for Environment.
On the other side, Iván Martín, Facilities, General Services and Regulations UNE 15896 and ISO20400 Director for the Spanish Association of Purchasing, Recruitment and Supplies (AERCE), shared the relevance of ISO 20400 as sustainability integration framework for the Purchasing organizations. This certification is the most recent development of the norm UNE 15896, which is called to stir up Purchasing areas in all companies, as it sets the guidelines to reach excellence for company management, and it defines the contribution of Purchasing to the sustainability and corporate social responsibility policies. Lastly, the event concluded with a presentation about the process of obtaining the ISO 20400 accreditation undertaken by Cosentino, presentation given by Juan Carlos Gallardo Carmona, Responsible of Continuous Improvement and Technological Development of the Cosentino Group Purchasing Area, and by Agustín Ull, Fullstep Director for Purchasing Quality Certifications. After the presentations, Fullstep and AERCE handed out to Cosentino management the official document with the ISO 20400 accreditation.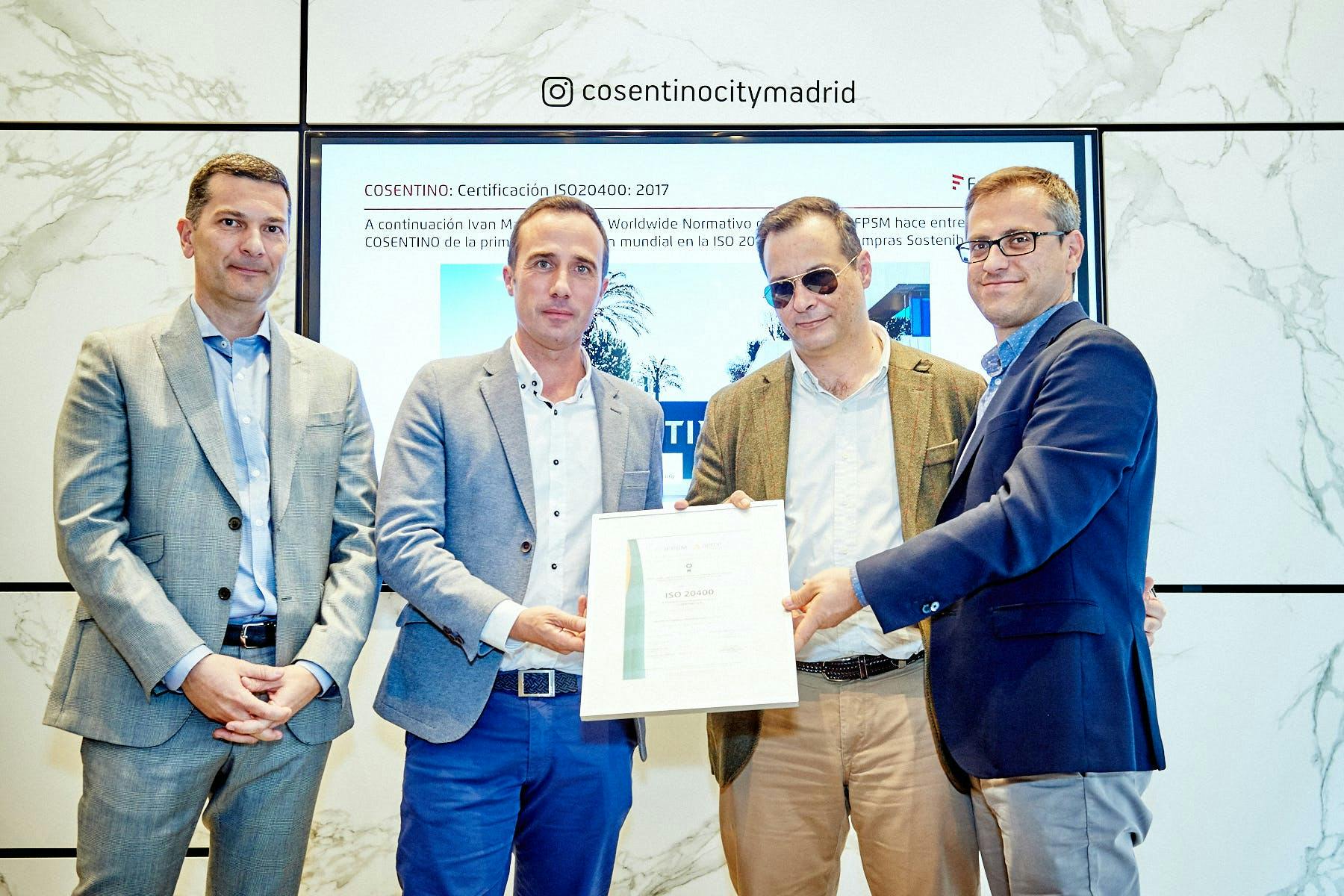 It is worthwhile noticing that Cosentino became last month of July the first company, both in its sector and worldwide, to obtain ISO 20400:2017 certification as in accordance of the International Federation of Purchasing and Supply Management (IFPSM), a grouping of 48 Purchasing and Supply Management Associations from all over the world. An achievement that recognizes the responsible Management and strict principles of sustainability of the Purchasing Department of this Spanish company for its whole area of influence, both at home and abroad.
EN_Blog_Cosentino talks about the future of Purchasing