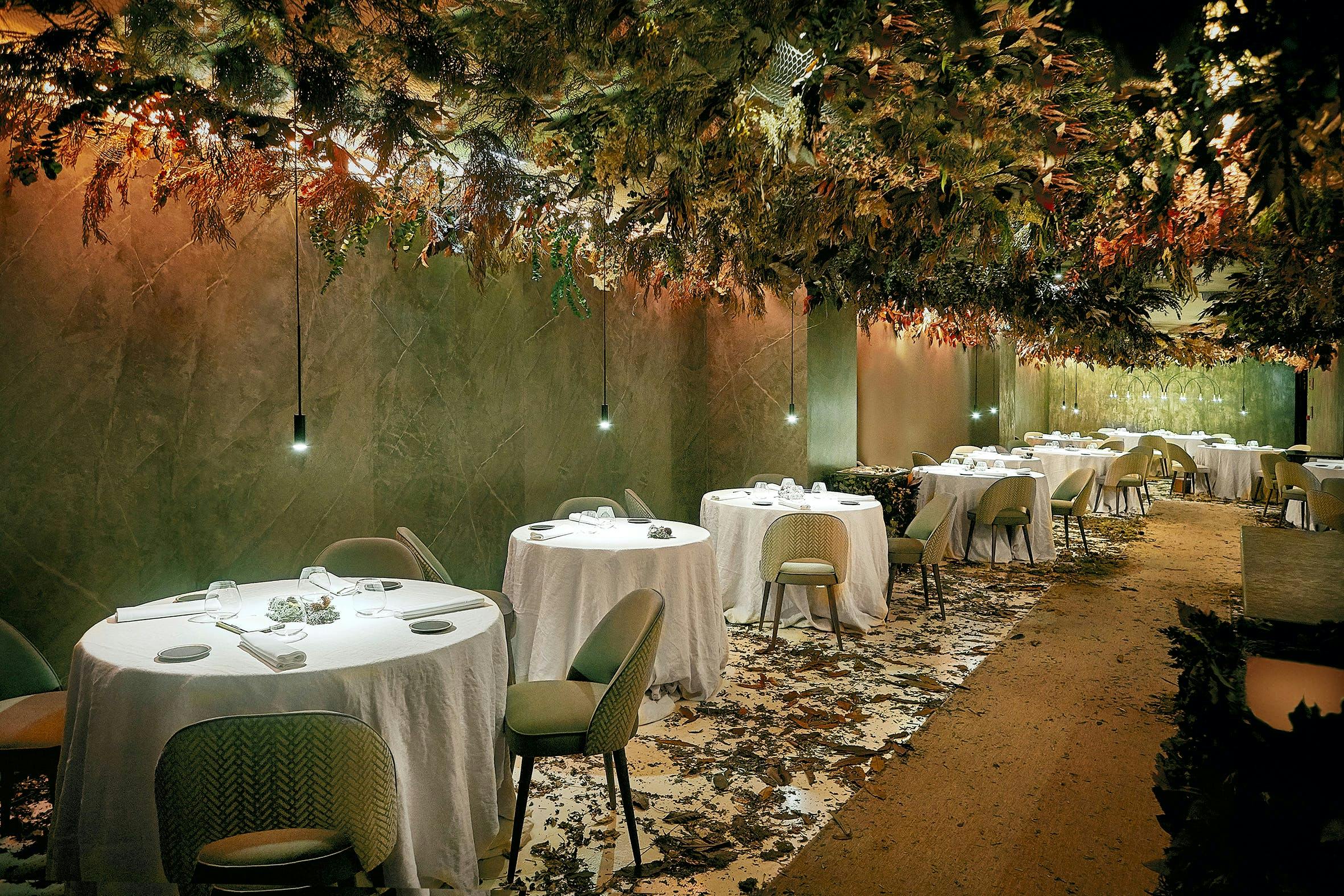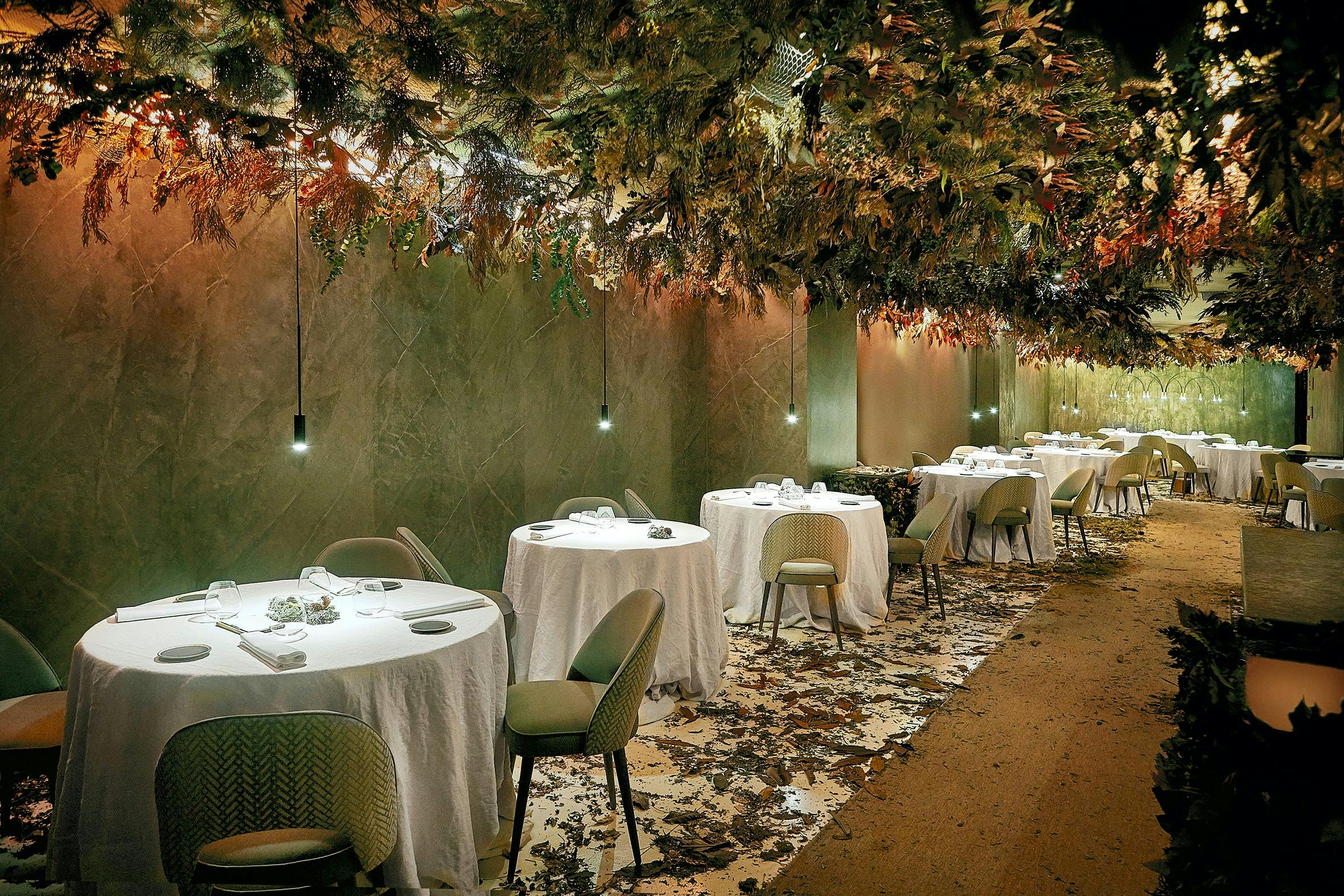 Dekton® for the Mirazur In Residence space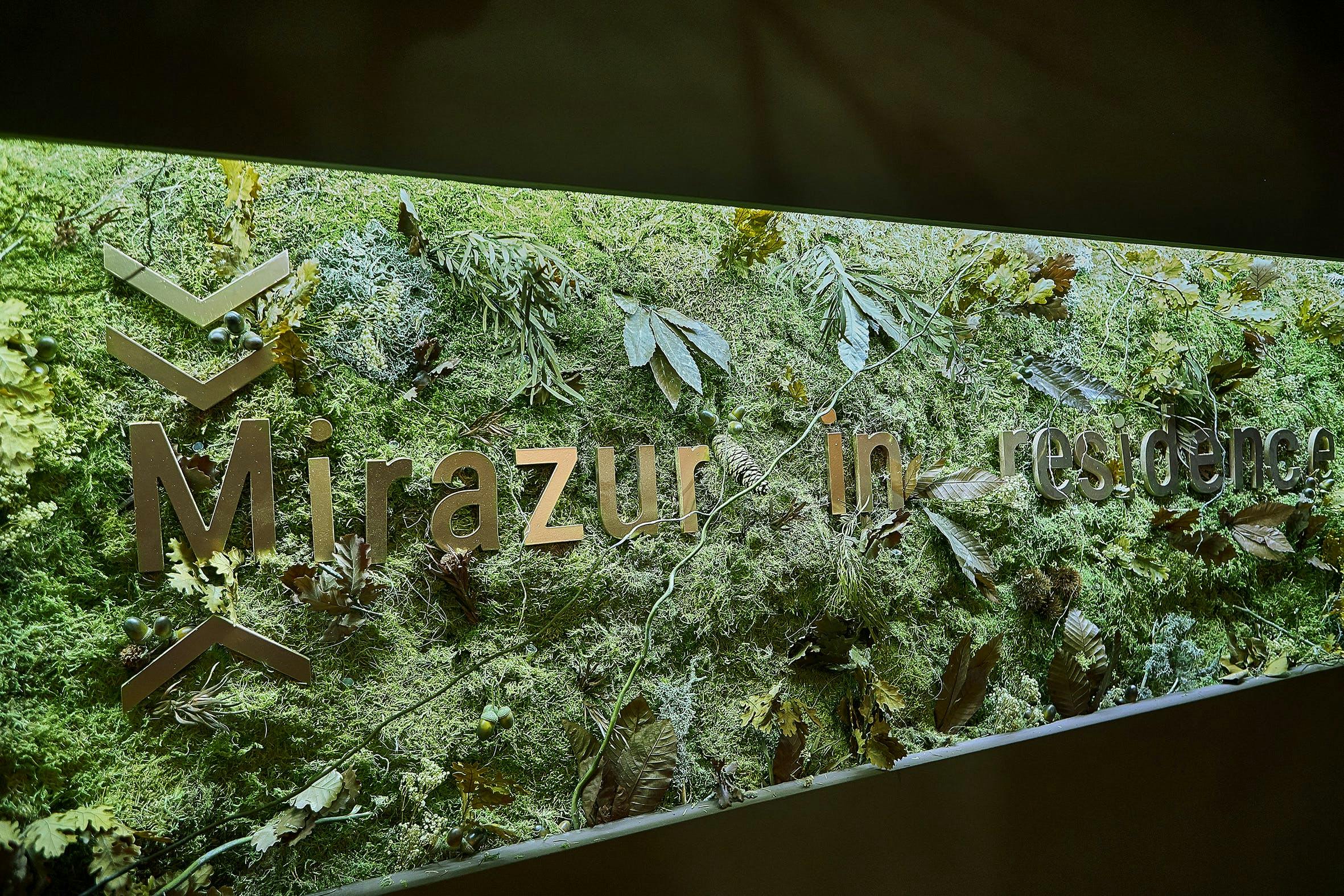 The María Villalón studio created this area's intense and spectacular decor project, carefully selecting Dekton® to grace the walls of Mirazur restaurant.
---
Exclusivity, evanescence and sensoriality. Pop-up restaurants have represented a rising gastronomical trend in recent years. One of the most established projects on this scene is 
In Residence
, which has recently launched its fourth edition by bringing Chef Mauro Colagreco to Madrid from his restaurant
Mirazur
on the French Côte d'Azur.
With two Michelin stars, and currently third on the prestigious World's 50 Best Restaurants list, this is a unique opportunity for us to enjoy what Mirazur has to offer in Spain. Until 2 December, the restaurant leaves its prime location between the sea and mountains, just a few metres from the border of France and Italy, to occupy the basement of the NH Collection Eurobuilding. This is a space that has been transformed and regenerated, and from which emerges a menu inspired by products that are born and live under the earth, dishes that reveal the roots of Mirazur.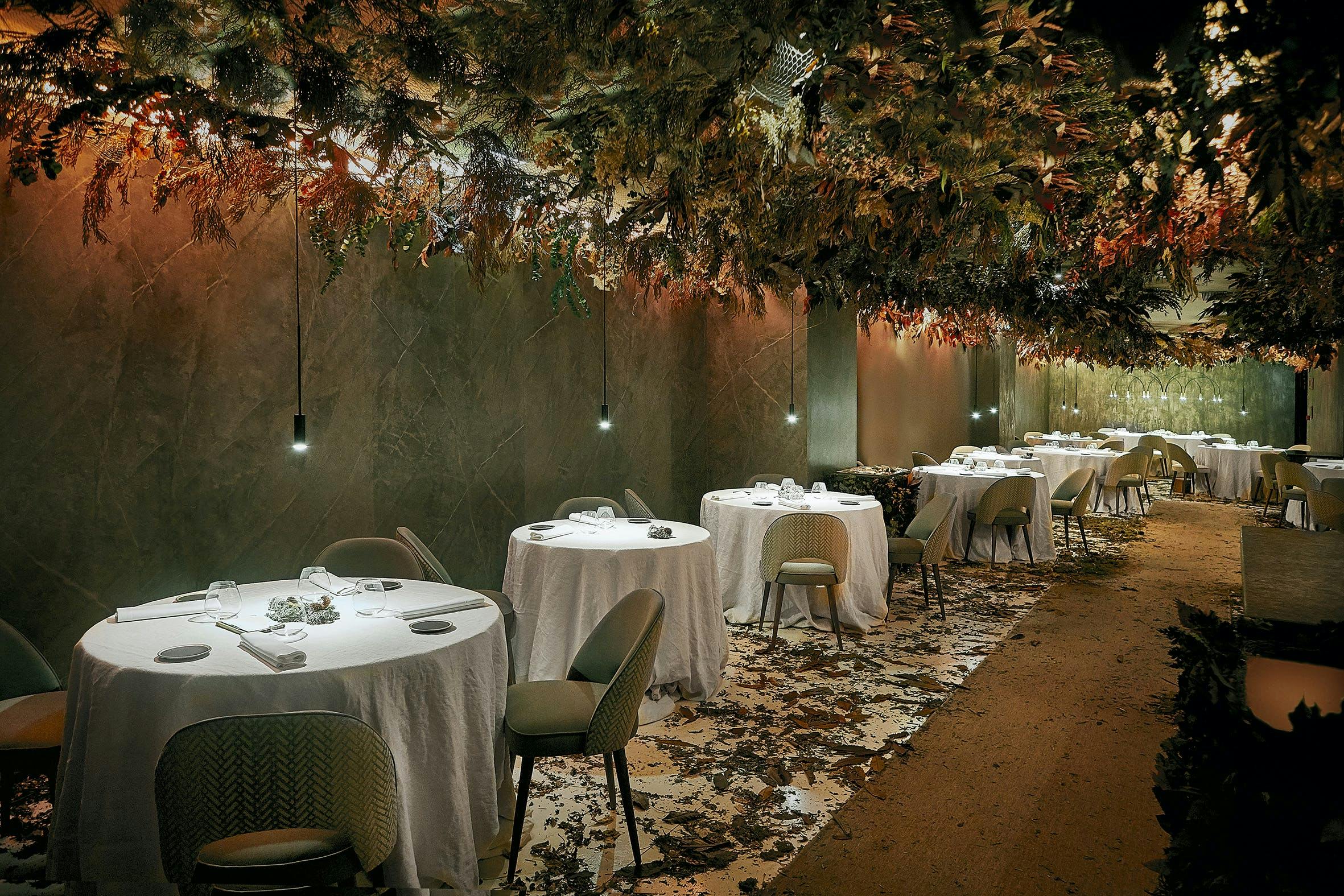 The objective of interior designer,
María Villalón
, was to express this essence in designing and transforming this unique space. The result is an impressive dining room that projects an autumnal ambience, a type of voyage to the centre of the earth.
Dekton® Kira
To achieve this effect, the María Villalón Studio selected the ultra-compact
Dekton®
surface in the
colour Kira
to grace the walls of the
In Residence
's new look.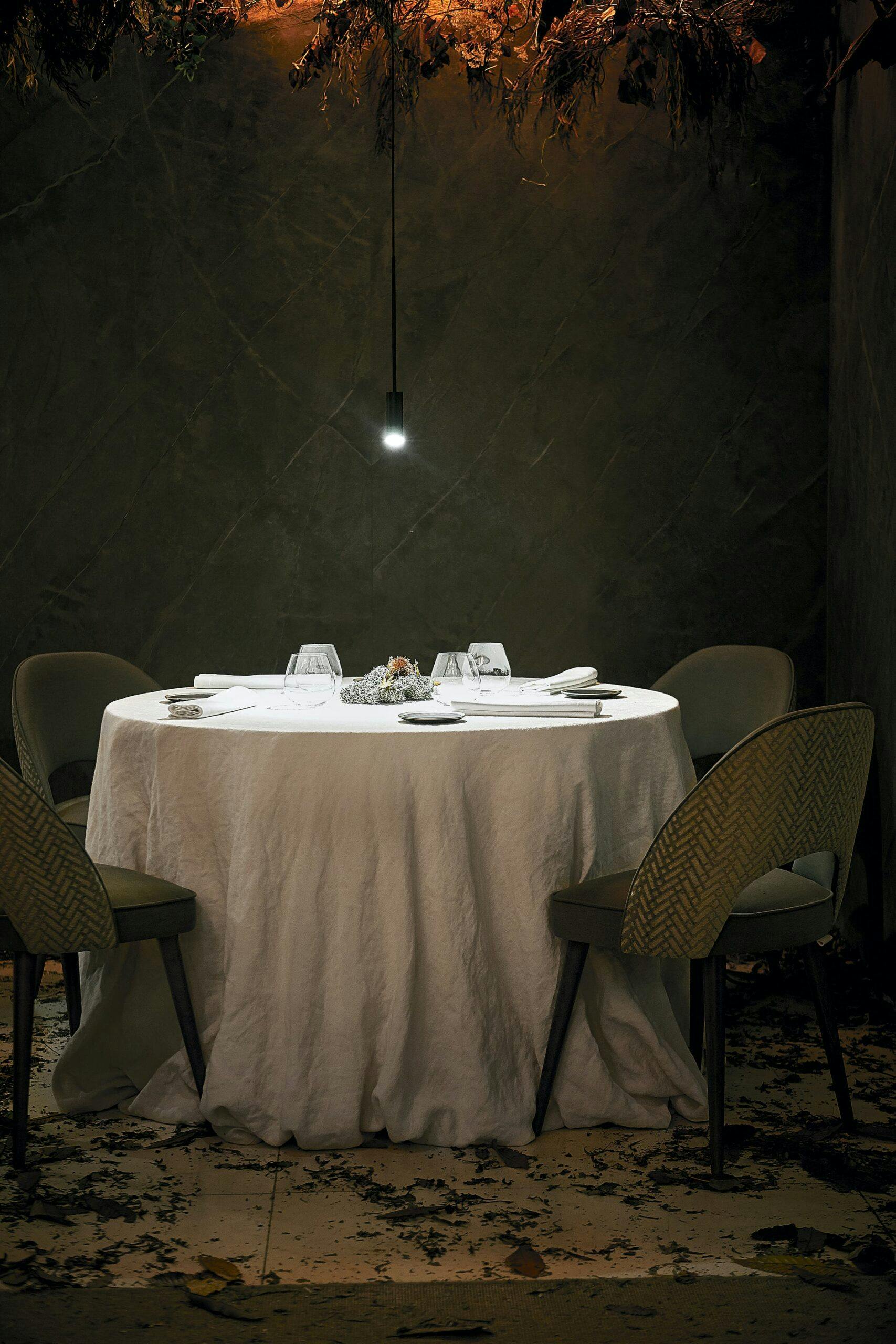 Dekton® Kira tone is characterised by its stylish and versatile appearance, reminiscent of the popular marble colour, Gris Pulpis. Dekton® Kira offers a finish in earthy tones that perfectly blends with the leitmotiv devised by Villalón's team, so that the walls of the space convey that autumnal, earthy feel that are infused throughout the entire interior design project.
PR Dekton®, the autumn look for the Mirazur In Residence space