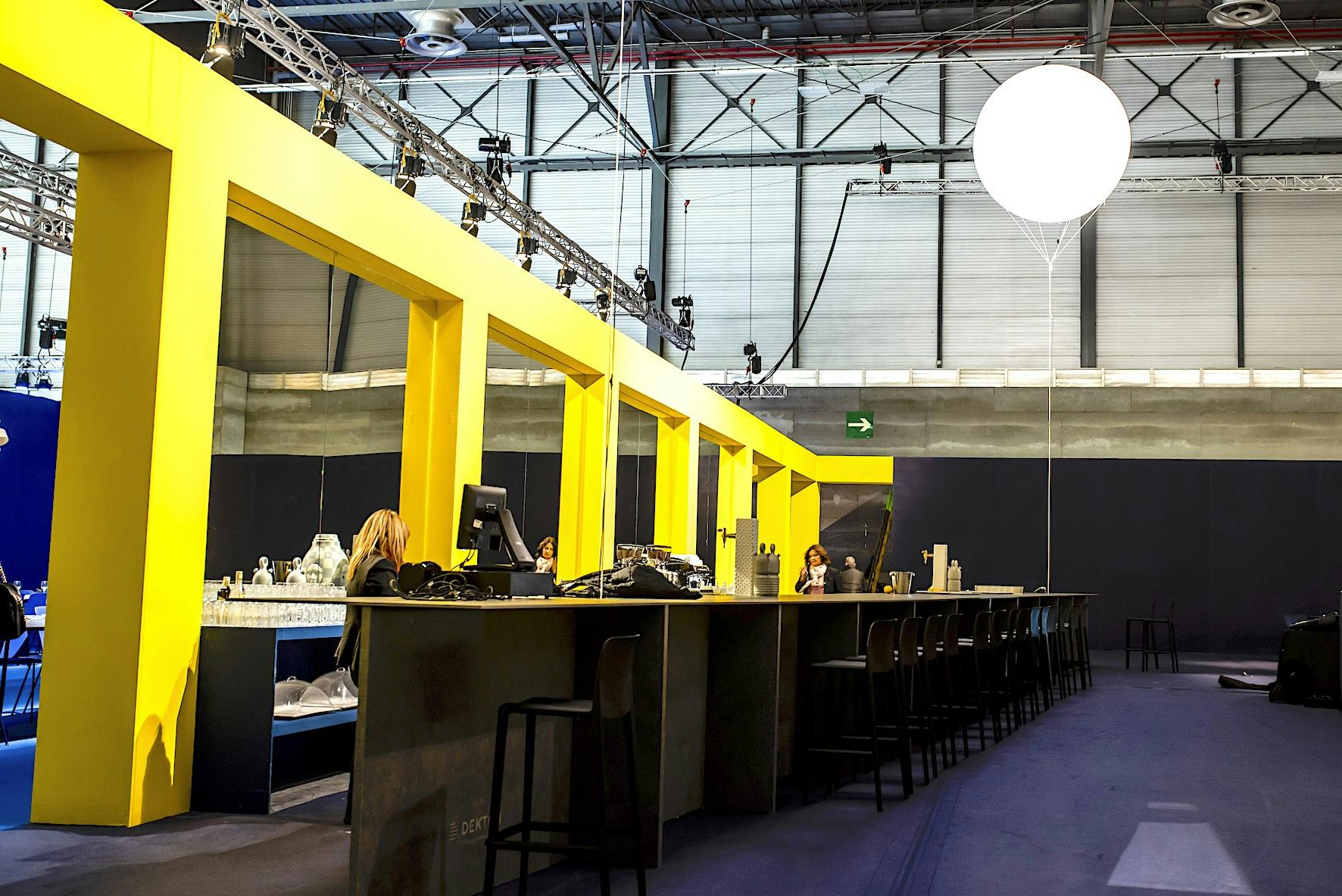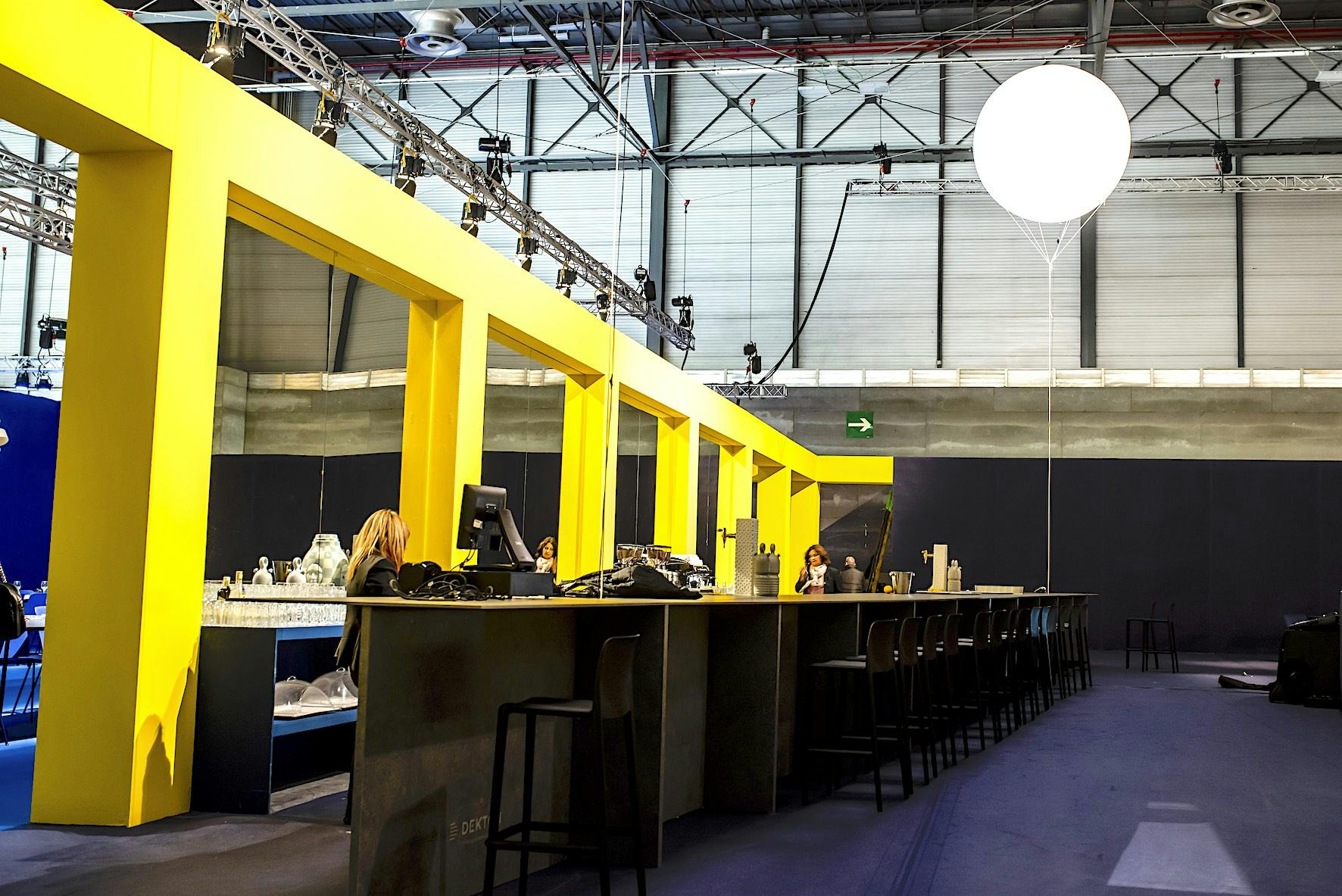 Dekton® "head the table" of the ARCOmadrid 2023 Guest Lounge
A awe-inspiring bar in VK04-Grafite color - from the new Dekton® Pietra Kode collection - stars in the Guest Lounge space at the Art fair signed by Diir and Hanghar architecture offices.
---
"A way of approaching a future that, while uncertain, must be collaborative, supportive and festive, as the most intrinsic essence of the Mediterranean people. A space that moves away from isolation in favor of interaction, where folklore and contemporary are mixed and, as if it were a festival, we bet on scenarios that encourage community life". This is the definition that the Diir and Hanghar architecture firms make of its "Verbena" project that was exhibited last week in the Guest Lounge space at ARCOmadrid 2023.
The Mediterranean and the culture of meeting are the starting point of the design that we have seen in this space, and which featured another edition the collaboration of Dekton®, the ultra-compact stone from Cosentino. An impressive 20-meter long table-shaped bar made in the VK04 Grafite was the star of the Guest Lounge space. A color belonging to the latest Dekton® collection, Pietra Kode, which connects with those Mediterranean values ​​as it is inspired by Italian architecture, reinventing classic stones such as Vicenza in contemporary beauty.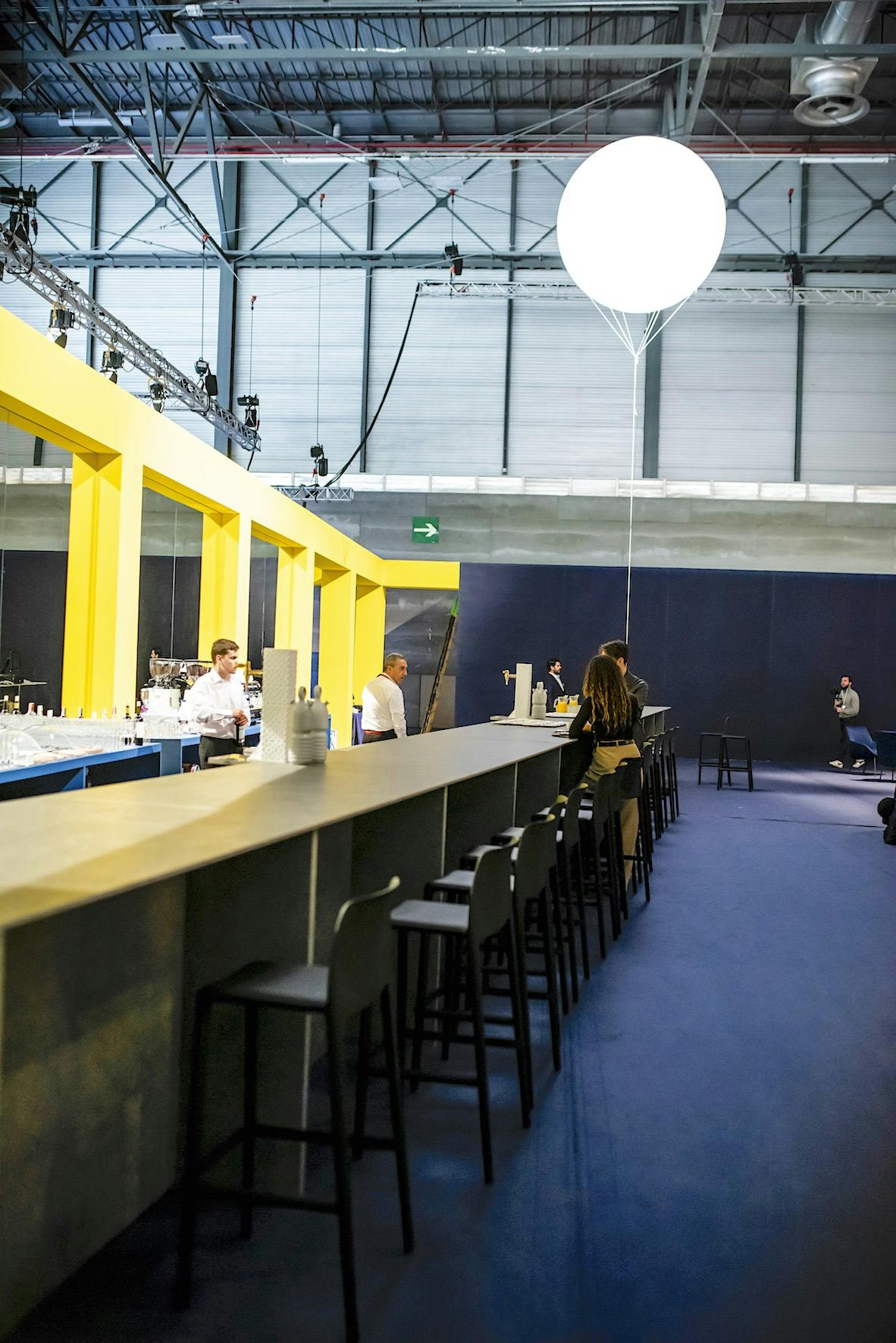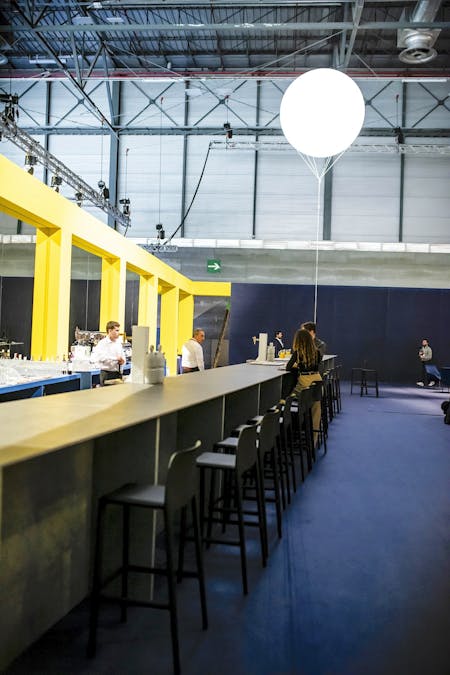 The space design served as a resting, meeting and gastronomic area at ARCOmadrid, and was selected by a jury after the call launched by ARCO fair, AD magazine and the Leading Brands of Spain Forum (FMRE), of which Cosentino is a ancient member.
Introduction at Cosentino City Madrid
Days before the "Verbena" project for Arcomadrid 2023 was presented for the first time at Cosentino City in Madrid. With the presence of Íñigo Palazón from the Diir office and Eduardo Mediero from Hanghar, the main elements of the design were explained, as well as both made a brief review of their most relevant projects to date.
Both Palazón and Mediero thanked the collaboration of Cosentino within the Guest Lounge project, and highlighted the Dekton® bar as a central element of their proposal to capture that spirit of community and celebration, also in keeping with the central theme of the fair itself, which was articulated under the title: The Mediterranean: A Round Sea.