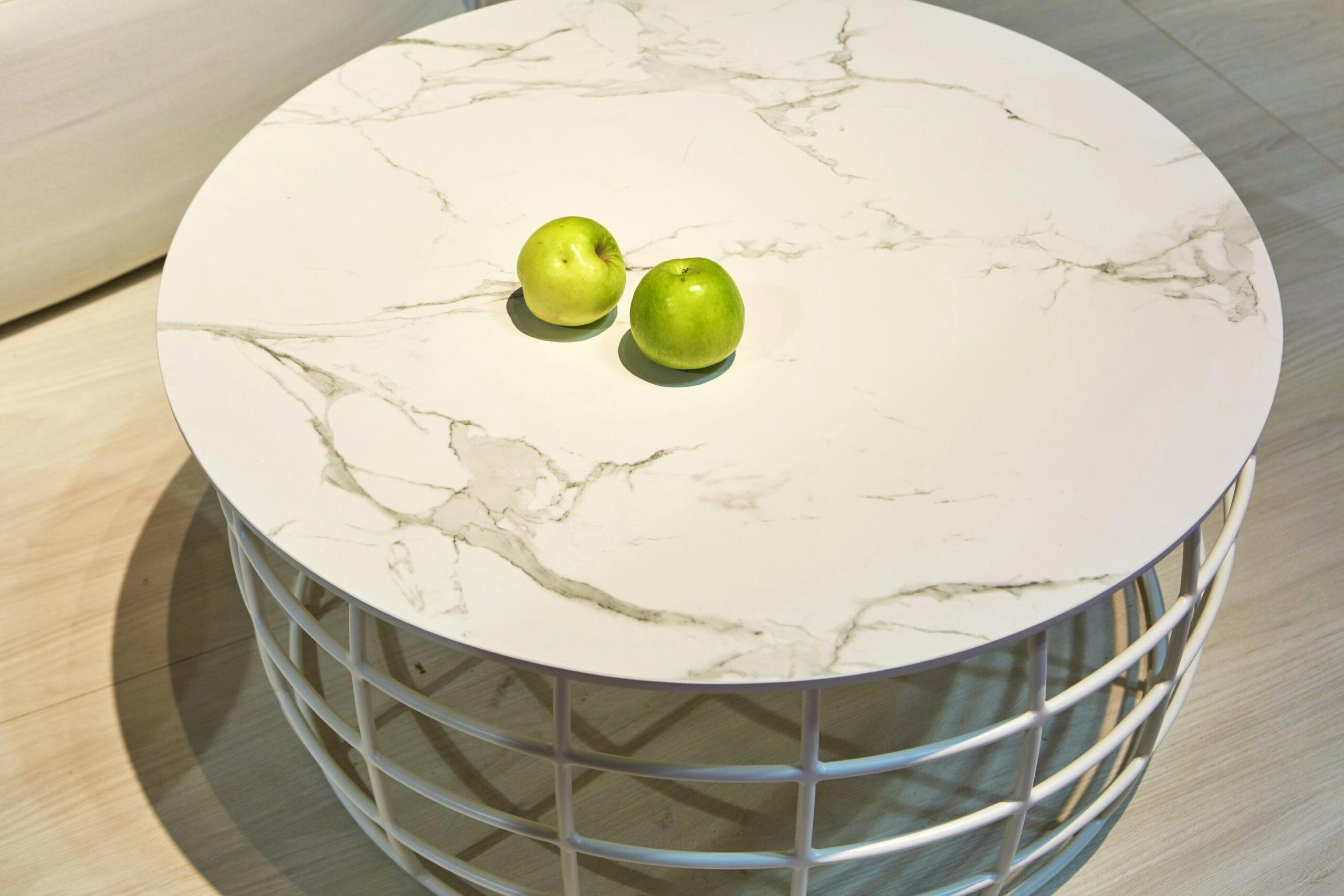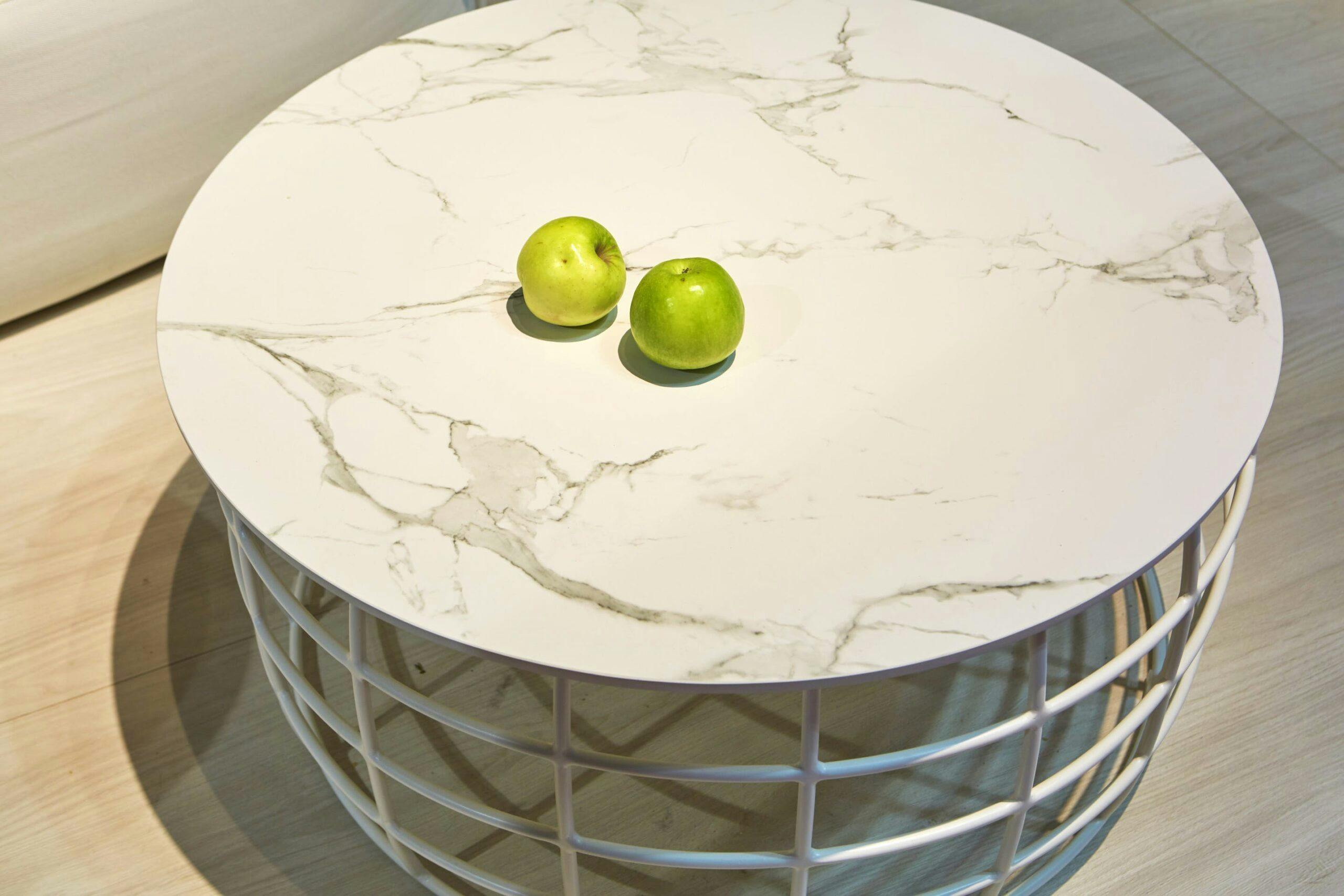 Dekton® has been turned into one of the perfect complements for the new collections created by Skyline Design®, the prestigious Spanish company that has been manufacturing outdoor furniture for custom contract projects since 2001. Dekton® and Skyline Design® are synonymous with innovation and quality, which is superbly reflected in these three collections shown at Milan Design Week 2018.
José Revert, CEO of Skyline Design®: "Dekton® not only adds warmth to our products, which we are unable to find in other materials such as glass or aluminium, but also adds value to them."
"Dona"
Designed by Belén Burguete, this new collection by Skyline Design® express warmth and comfort, and features a sofa combining an aluminium frame with braided polyester ropes. The rounded forms of the design are both captivating and welcoming. The coffee table that forms part of the set and culminates the delightful setting features a top made from the Dekton® surface in the Aura shade. Its colour, natural beauty and marble-like appearance give the composition additional appeal.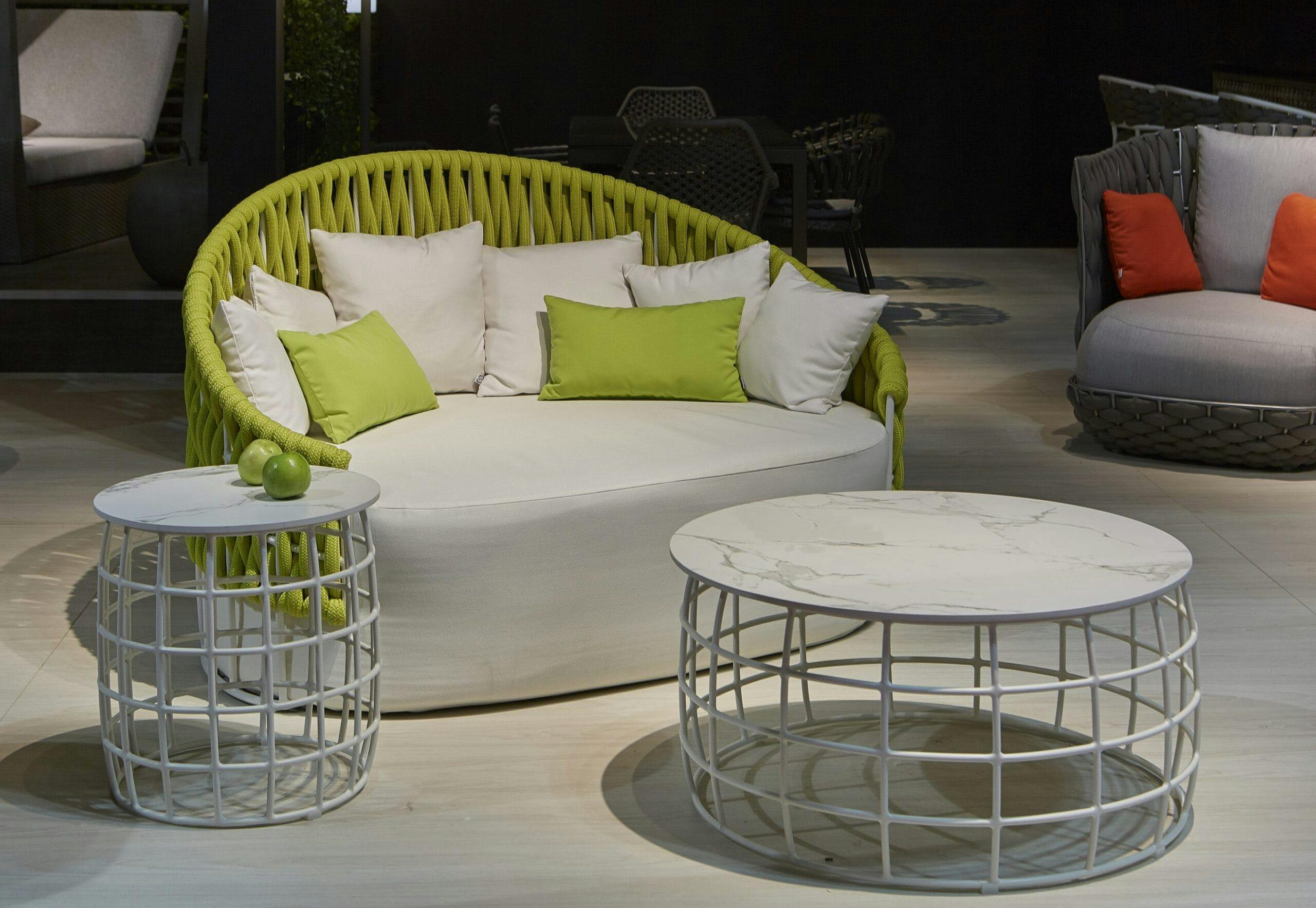 "Bandido"
Designed by Sanitago Sevillano, this collection consists of an armchair, sofa and coffee table. The table top is in the resistant Dekton® by Cosentino, a surface in the Kelya shade. Kelya presents an aesthetic based on nature, with a dark background and veining, which combines wonderfully with the woven and upholstered parts of the other pieces. There is a perfect and elegant balance of colours.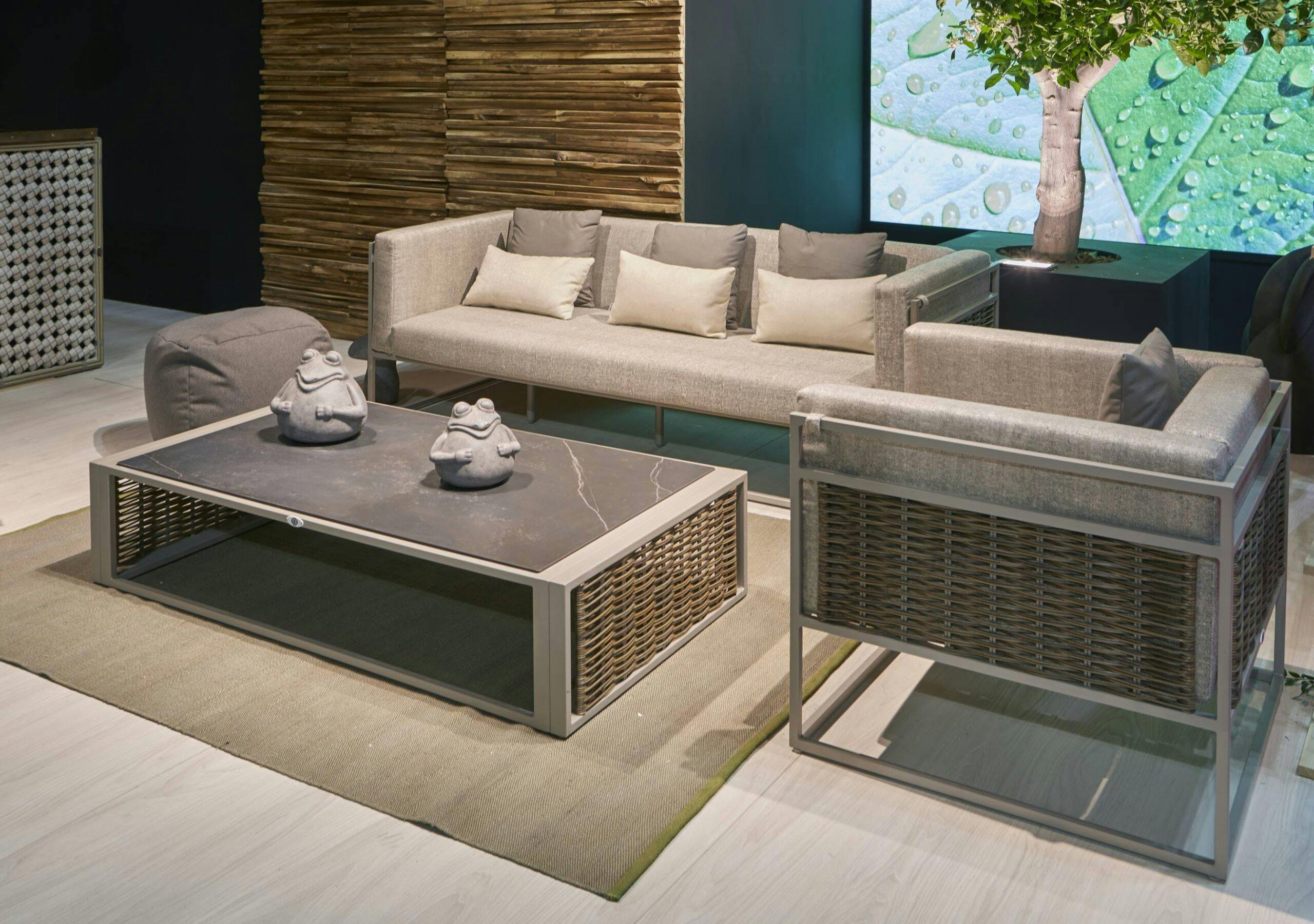 "Surabaya Daybed" 
Dekton® is incorporated into one of the most iconic pieces made by Skyline Design®, their striking canopied daybeds with spectacular forms that are perfect for outdoor living. More specifically, Dekton® is present in the Surabaya, designed by Santiago Sevilla, used in the original table design that slots into the daybed. The Aura by Dekton® shade provides an exquisite contrast to the aesthetics of the design and the sombre combination of tones and materials around it.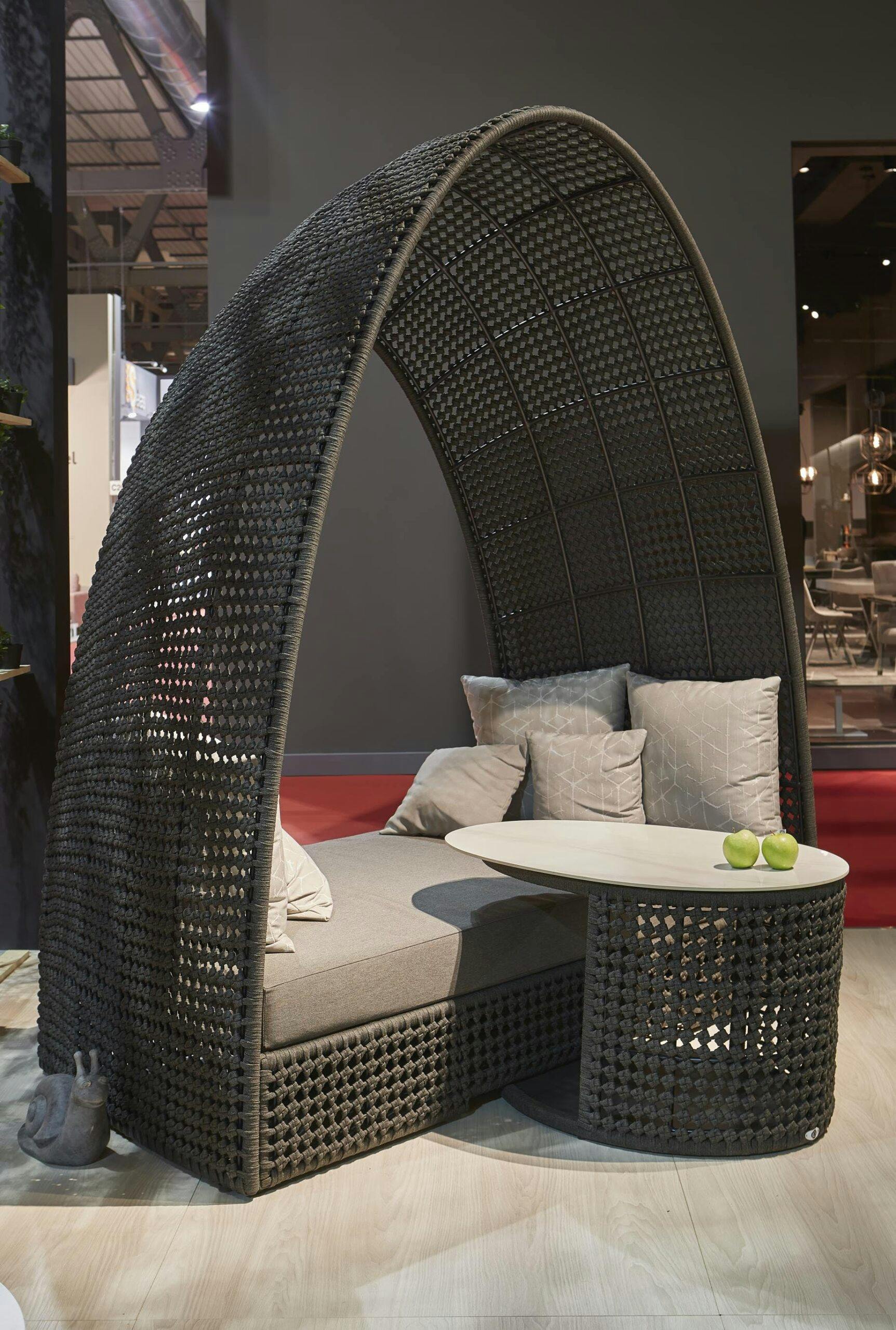 Project_ Dekton by Cosentino _ Dona _ Bandido _ Surabaya Daybed_EN