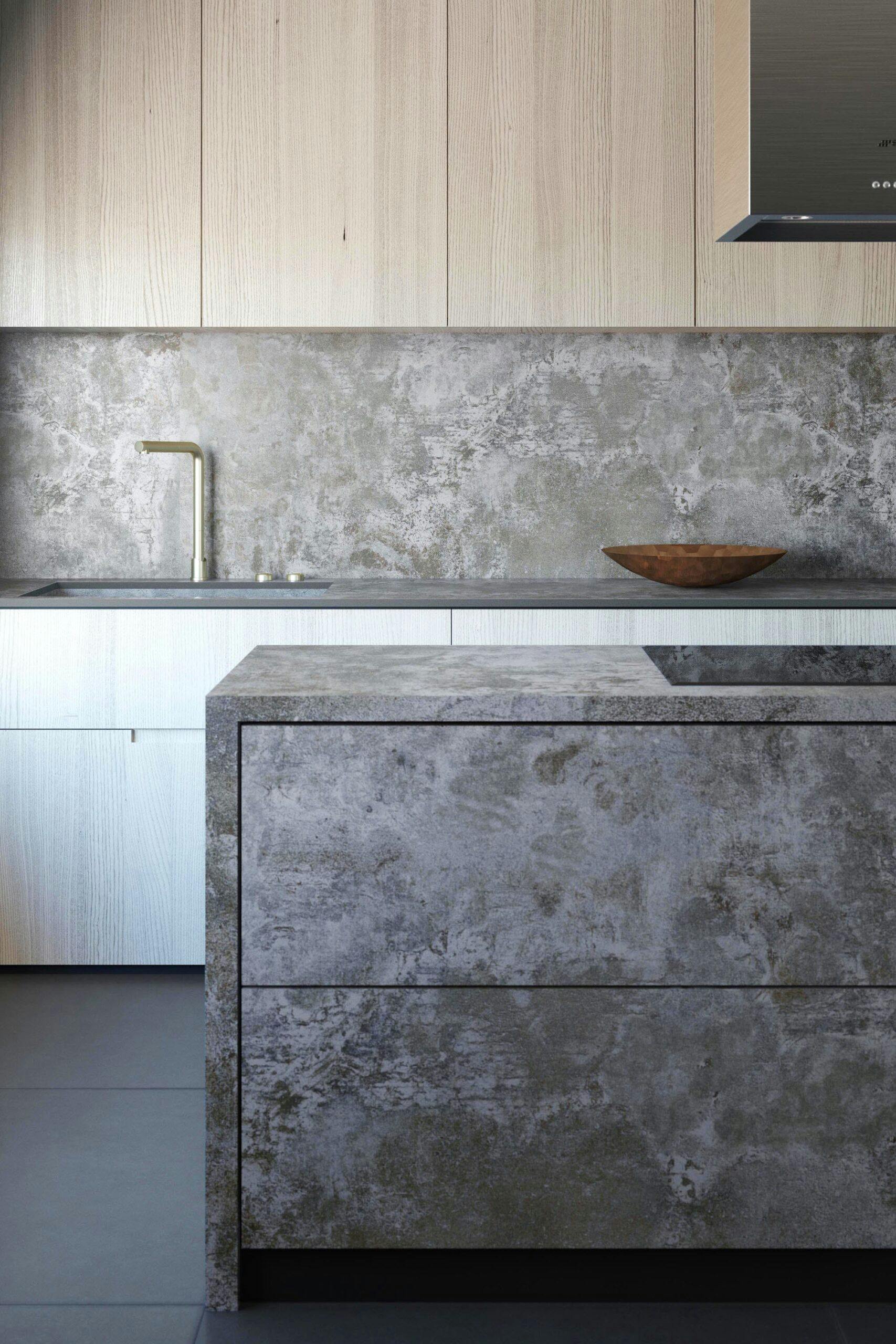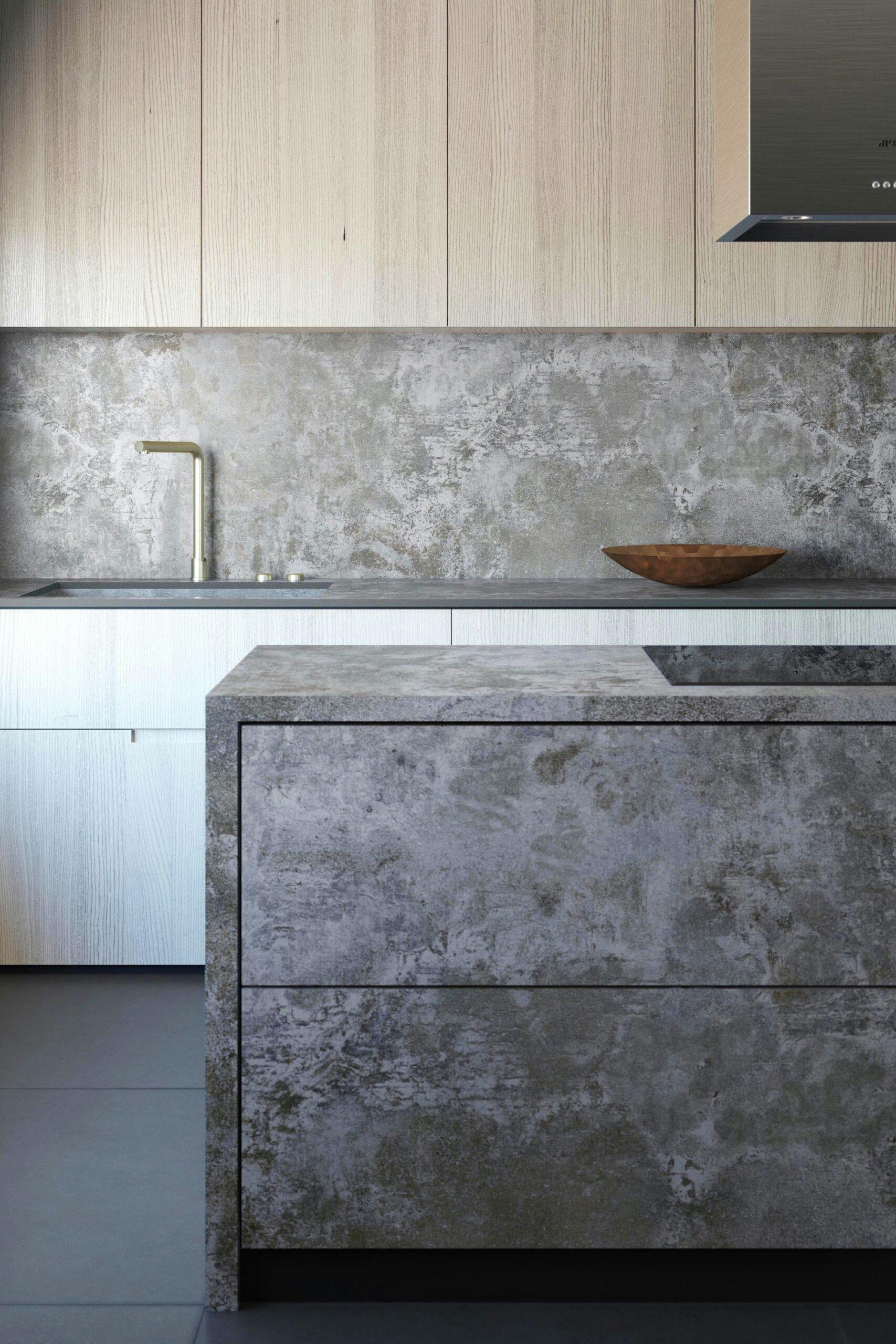 The Dekton Industrial collection and DeKauri bath credenza have won the
2018 GOOD DESIGN Awards
. Organized by
The Chicago Athenaeum Museum of Architecture and Design
in cooperation with the
European Centre for Architecture, Art, Design and Urban Studies
, GOOD DESIGN is the oldest design awards program and was developed to create awareness about contemporary design and to honor both products and industry leaders in design and manufacturing.
This year, the museum received a record number of submissions from the world's leading manufacturers and industrial and graphic design firms. The participating firms represent the most important and critical mass of influential corporations in the design industry spanning more than 47 countries.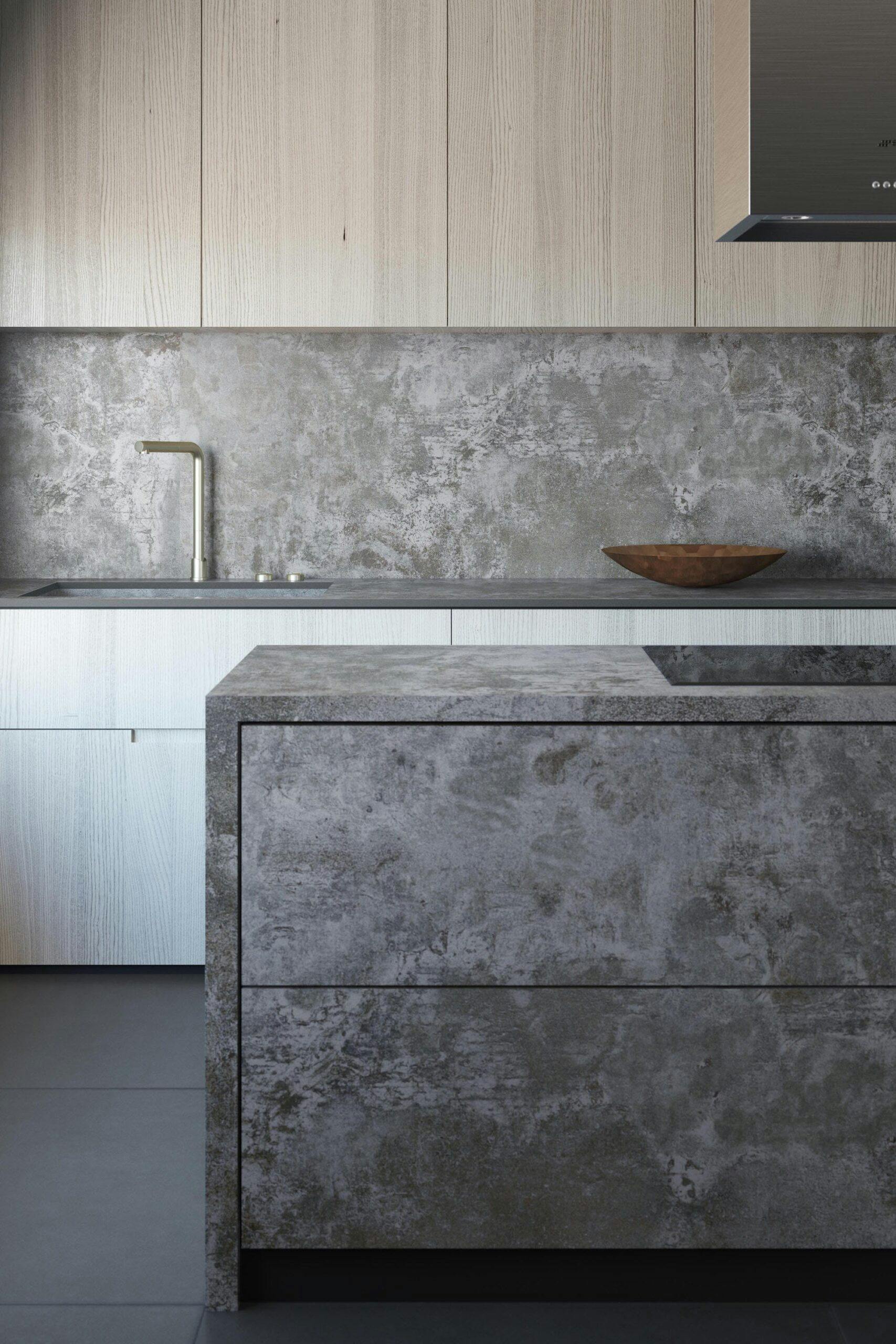 Designed in collaboration with leading architect and designer, Daniel Germani, the
Industrial Collection
, comprised of Trilium, Orix, Nilium, Soke, Lunar and Radium, is intended to be both relaxed and modern through its rough, expressive aesthetic, reestablishing concrete, metal and brick as material protagonists in modern design. To create a rich design with varied subtle effects, the Industrial collection has a never before seen matte-gloss finish.
Unlike the materials that sparked the Industrial Collection's design, Dekton is incredibly smooth to the touch and impervious to the elements, scratches, stains, UV rays and temperature shock. Its ultra-durable performance makes it an ideal solution for an array of indoor and outdoor applications, including countertops, facades, cladding, flooring, stairs and more.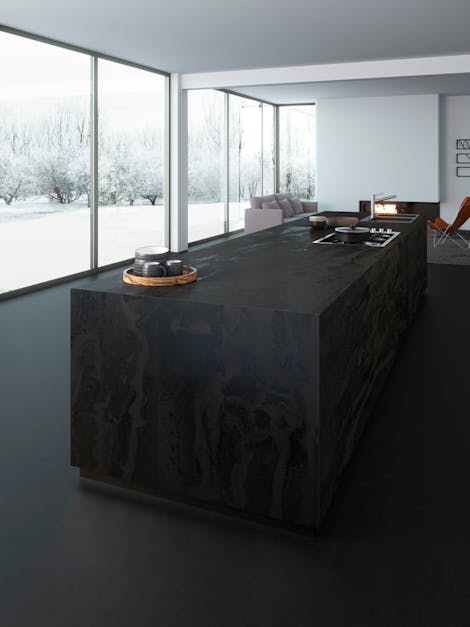 In addition to the Industrial Collection win was
DeKauri
, a freestanding enclosed bathroom vanity crafted from 50,000-year-old Kauri wood exclusive to Riva 1920. DeKauri takes inspiration from the traditional Italian credenza and brings its beauty and functionality into the bathing space. "When it comes to the kitchen there are ingenious, innovative design solutions to hide and store everything," Germani says. "But that's not always the case in the bathroom. I realized bathroom storage has at its core remained the same." That sparked the concept for a freestanding piece of furniture to house and conceal both the sink and storage.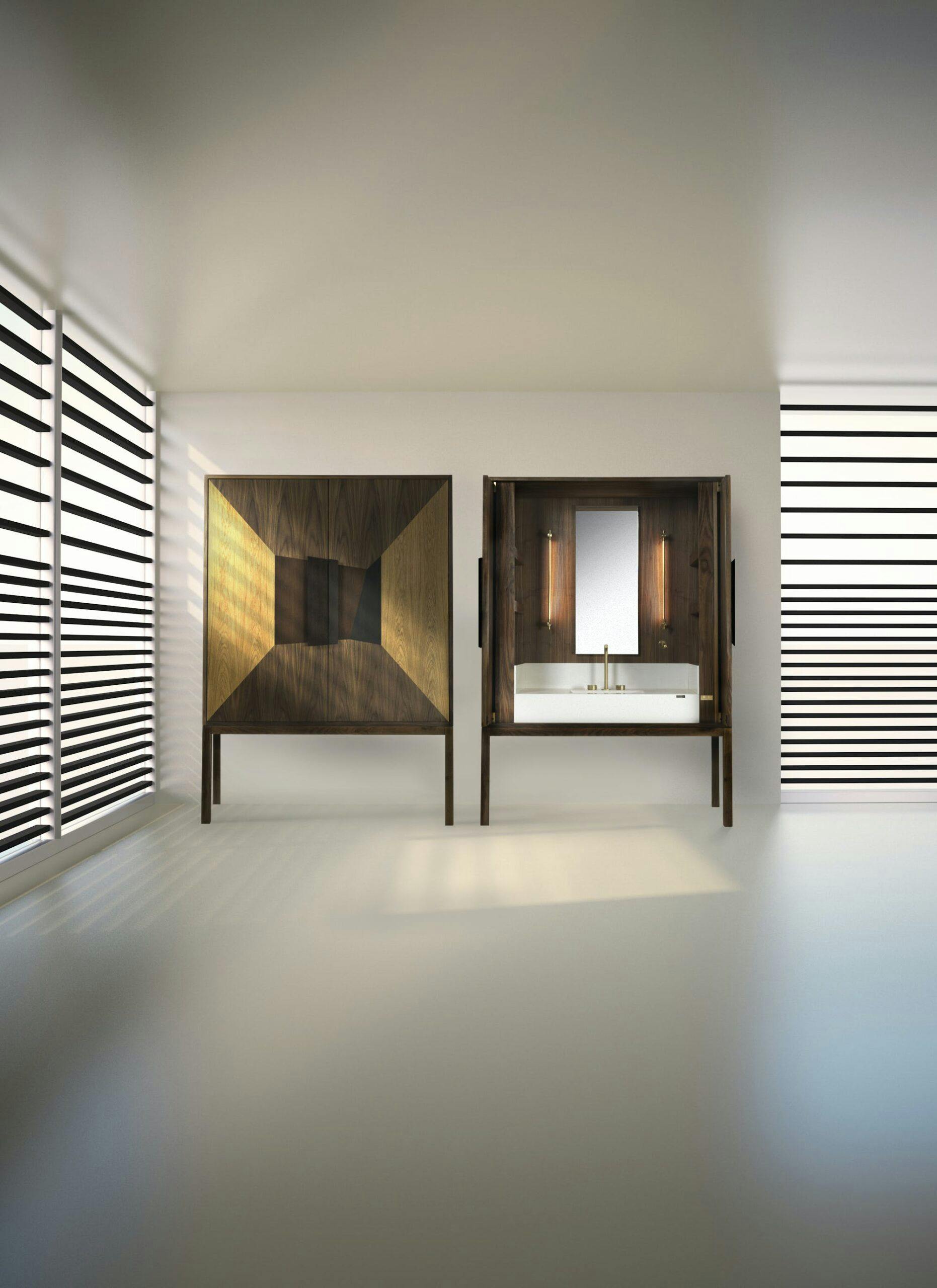 With a washbasin crafted from
Dekton
by Cosentino and Kauri wood used for the credenza, Germani's use of materials pays homage to the resilience of Mother Nature: the technology behind Dekton captures the beauty of natural stone with unparalleled durability, and the Kauri wood - excavated from New Zealand where it has been buried under mud and water for thousands of years—adds a truly exotic feel to the piece. A faucet from Fantini Rubinetti and lighting from Juniper Design complete the look. As an alternative, DeKauri can also be constructed from inlays of Walnut, Wenge and Cedar.
This recognition further solidifies Cosentino's place as a global leader in design and an innovator in the surfacing industry.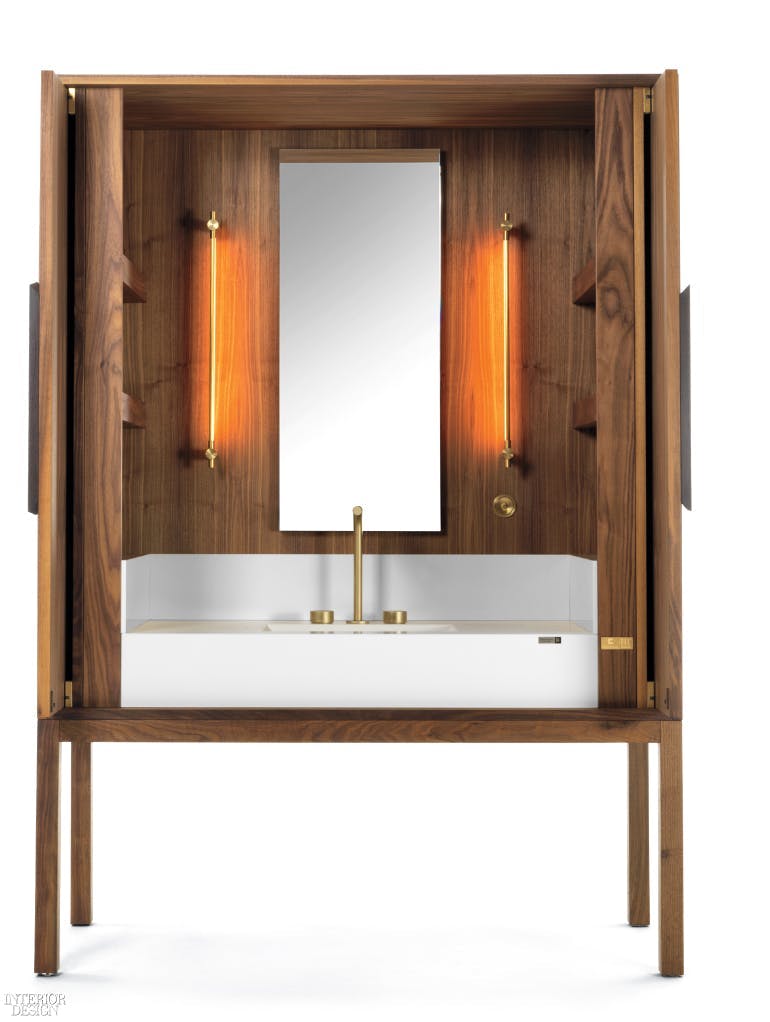 To review the full list of the 2018 GOOD DESIGN Award winners, click
here
.