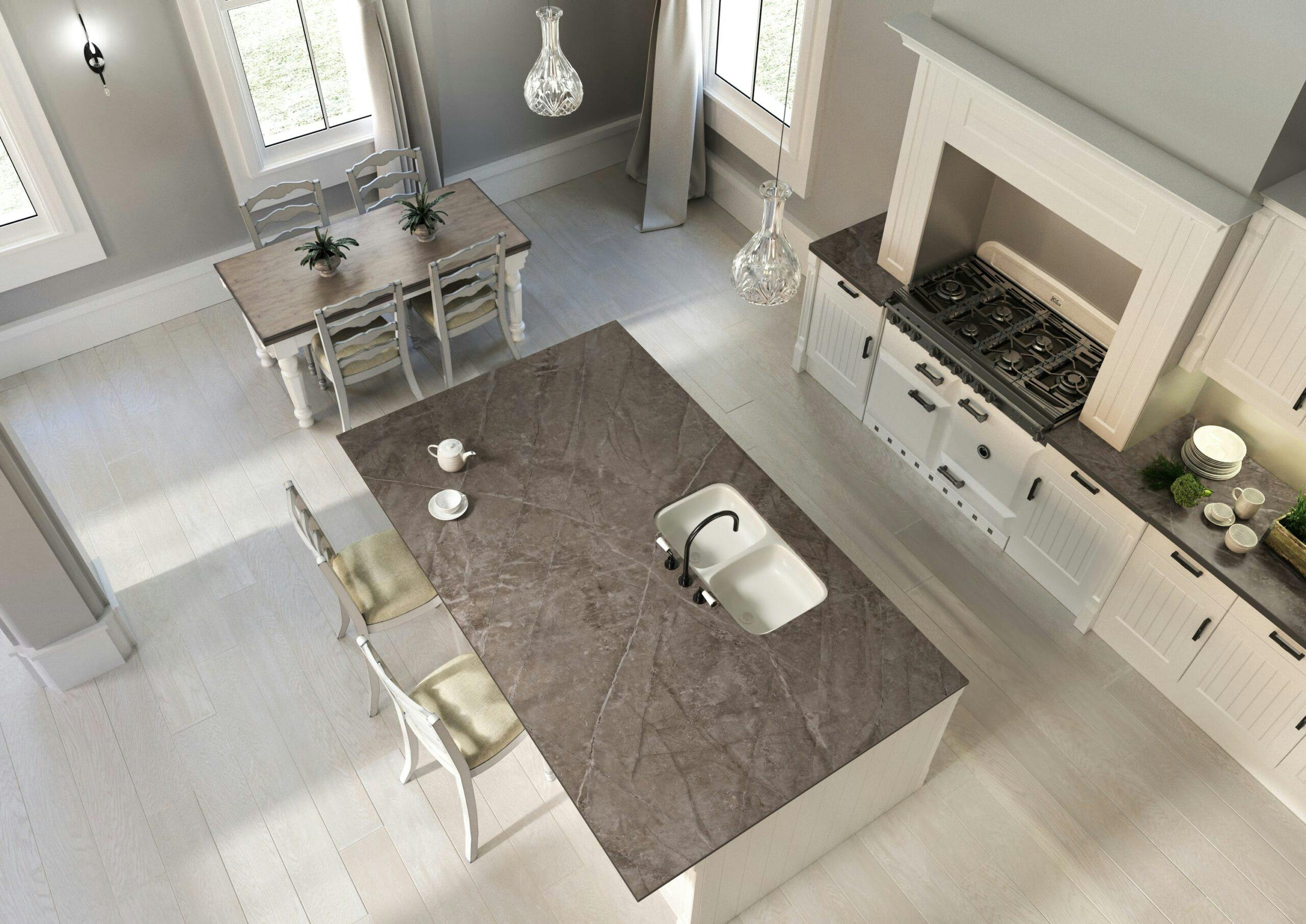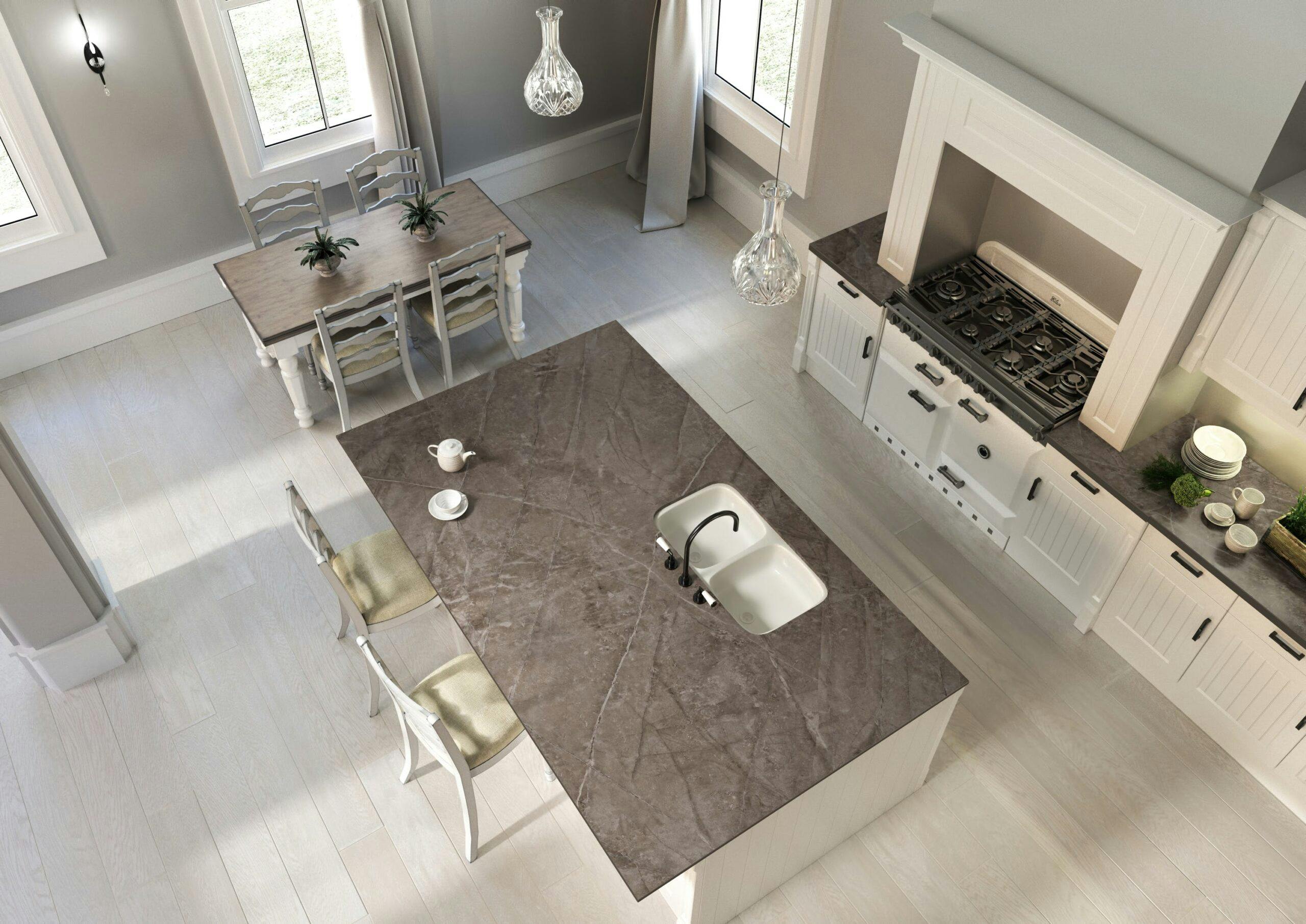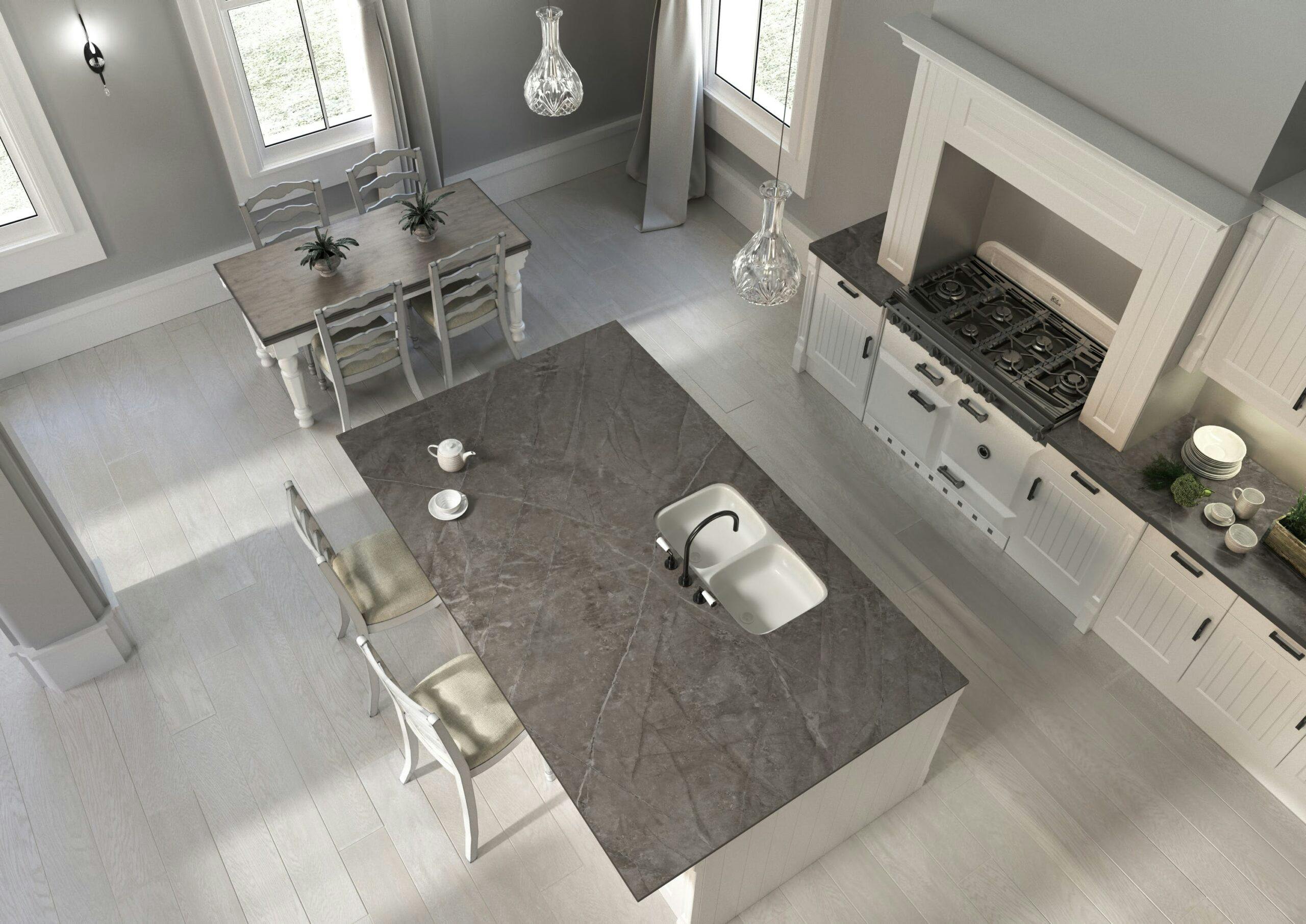 Cosentino Group launches
two new colours of Dekton® by Cosentino, where nature and its pure aesthetic take a starring role.
Under the names
Vera and Kira
, these two new colours are sure to succeed thanks to the
perfect look
that only the purity and spontaneity of natural stone can offer and the
functional and mechanical perfection
that only the ultracompact surface Dekton® can provide. These two new offerings are inspired by the elegant, versatile appearance of the popular
Gris Pulpis
marble, distinguished from one another by their base tone. While
Vera offers a grey, cement-like colour, Kira's finish is full of earth tones.
Vera and Kira are arriving as part of the Dekton®
Natural Collection
, a series that reflects Cosentino's desire to emulate the best of nature, producing a faithful reproduction of the details traced by the hand of millions of years of geological processes.
"Vera"
Inspired by the well-known
Gris Pulpis
, is a colour with brushstrokes of natural stone and cement. Its veined structure and cement-like base make Vera a fusion of the natural and industrial, putting the most elegant elements of both on display. Its grey finish combines with a structure of bright veins that break with the aesthetic of conventional colours. An offering with an architectural bent, designed from functionality and the latest trends.
"Kira"
Inspired by natural stone, is a colour that resembles the marble
Gris Pulpis
in its delicacy and versatility. A random distribution of grey veins of different intensities strike across a chromatic base made from earth tones. Kira is defined by timelessness, striking visuals and plenty of personality thanks to the excellent combination of a smooth matte texture, intense base colour and sharp tracery of veins.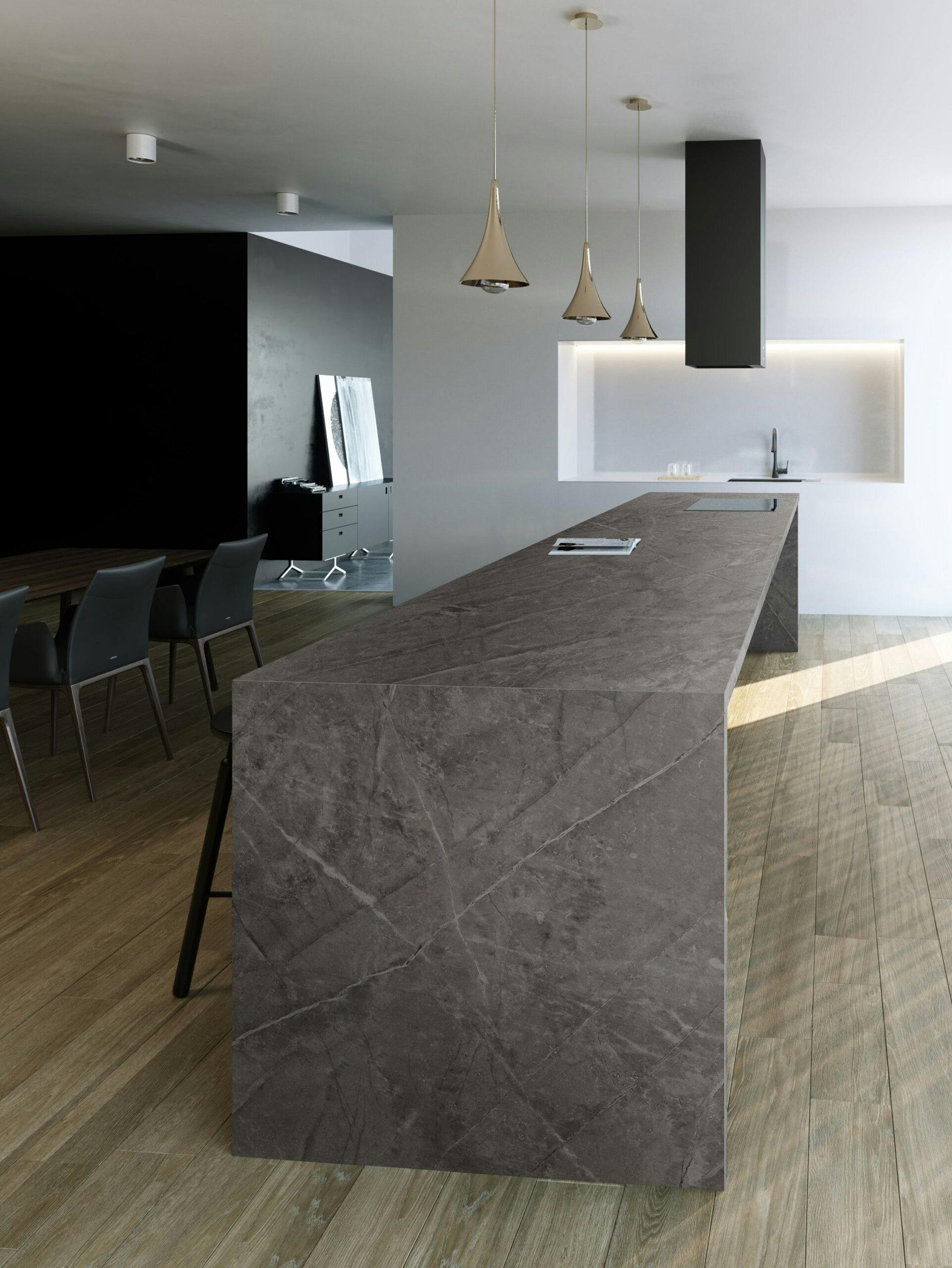 PR_Dekton by Cosentino presents Vera and Kira, two new natural colours brimming with strength and personality