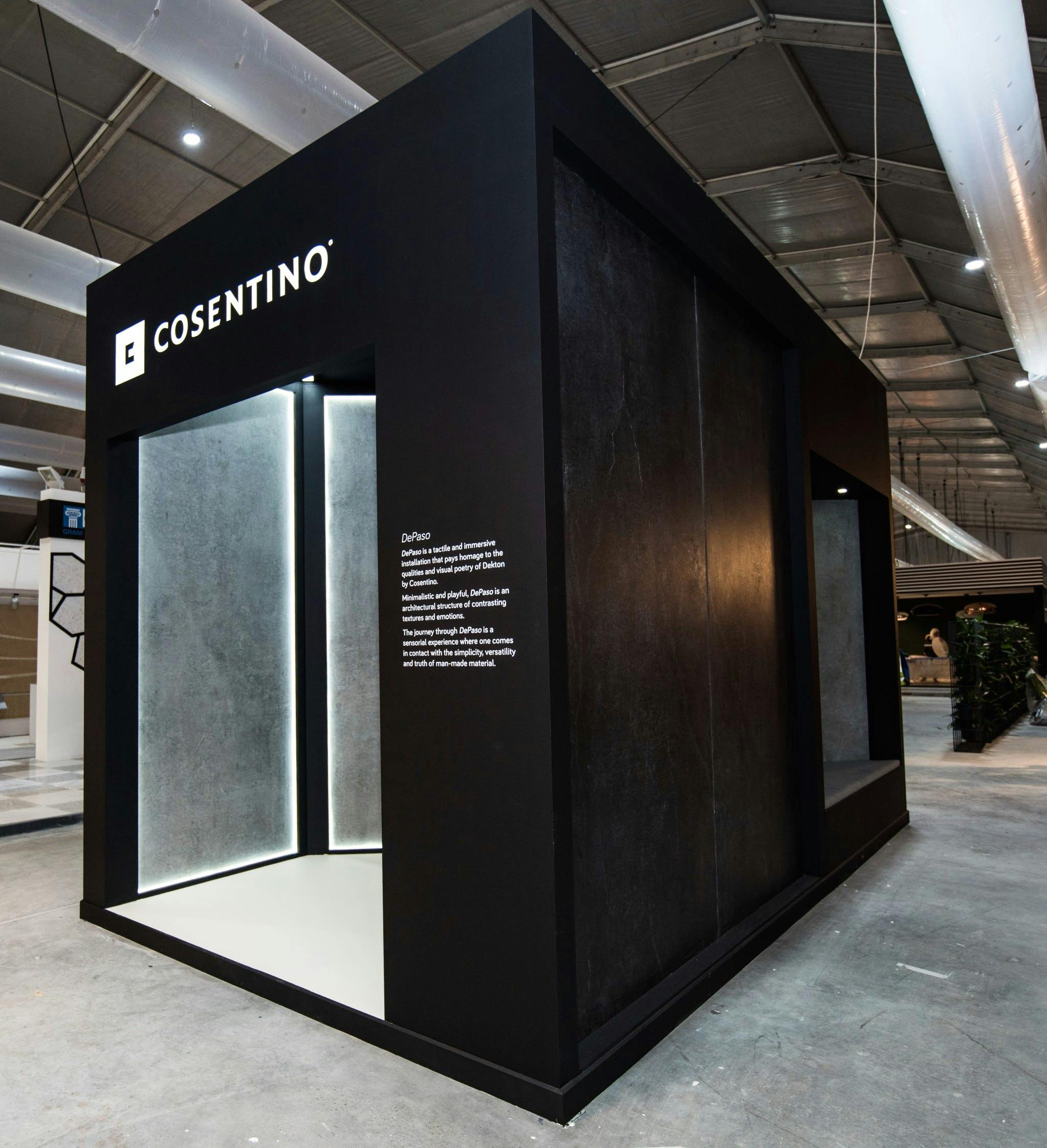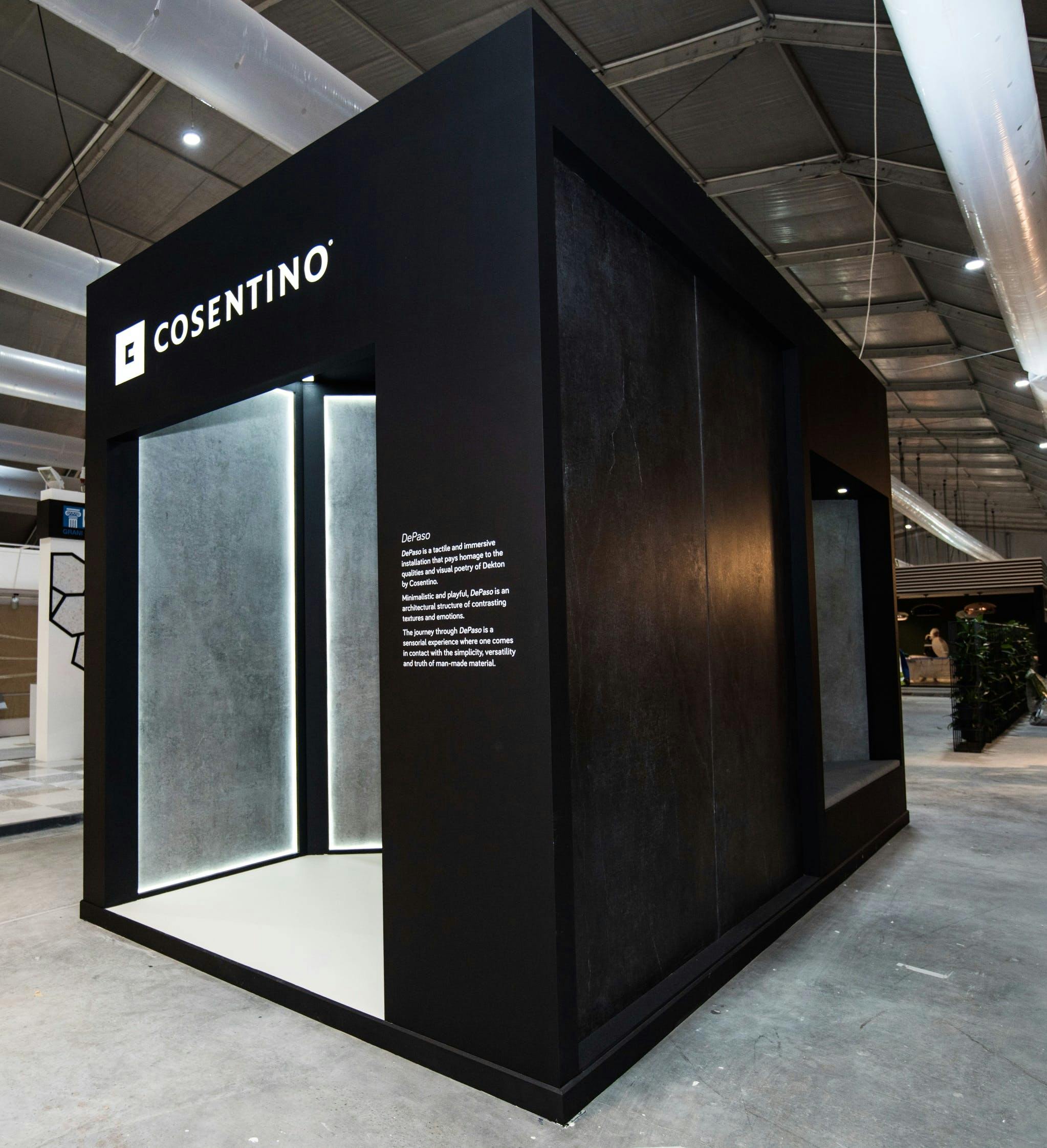 «DePaso» with Dekton® by Cosentino

Cosentino unveiled DePaso, a bespoke Downtown Design project created in collaboration with American University of Sharjah (AUS).
Designed by the 4th year Interior Design students, DePaso is a tactile and immersive installation that pays homage to the inherent qualities and visual poetry of material surfaces.
---
Signifying 'passage',
DePaso
is a physical path through an engineered universe of architectural skins comprised of large format slabs from Cosentino's innovative Dekton Industrial collection designed by architect Daniel Germani.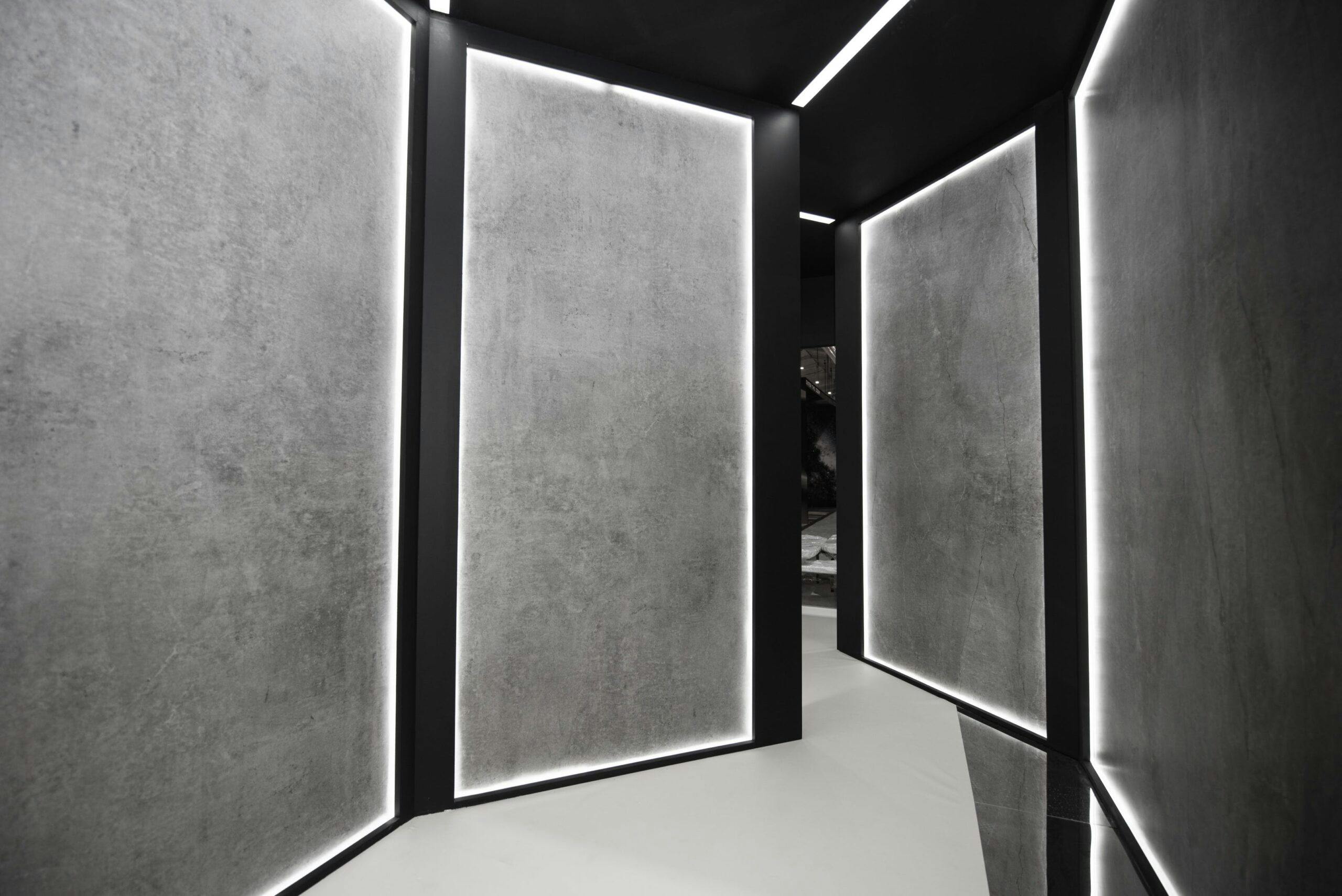 With a footprint of 17 sq mts and height of 3.4 m,
DePaso
is a minimalistic and playful architectural structure of contrasting textures. The installation also embodies the passage of time and the resulting gentle decay on cement and concrete - the defining materials of our urban environment.
Miriam Llano, Marketing Coordinator, Cosentino Middle East: "Globally, Cosentino supports the talent and creativity of future architecture and design professionals. Our installation at Downtown Design in collaboration with the students of AUS is part of this commitment. At the beginning of this exciting project, we didn´t know what to expect from the students. We threw them a design challenge to create a piece that embodies the DNA of the brand and we were pleasantly surprised when they responded with a minimalistic architectural piece. The journey through DePaso is a sensorial experience where one comes in contact with the simplicity, versatility and truth of Dekton by Cosentino." 
All information: PR_DePaso_Cosentino x AUS Collaboration for Downtonwn Design