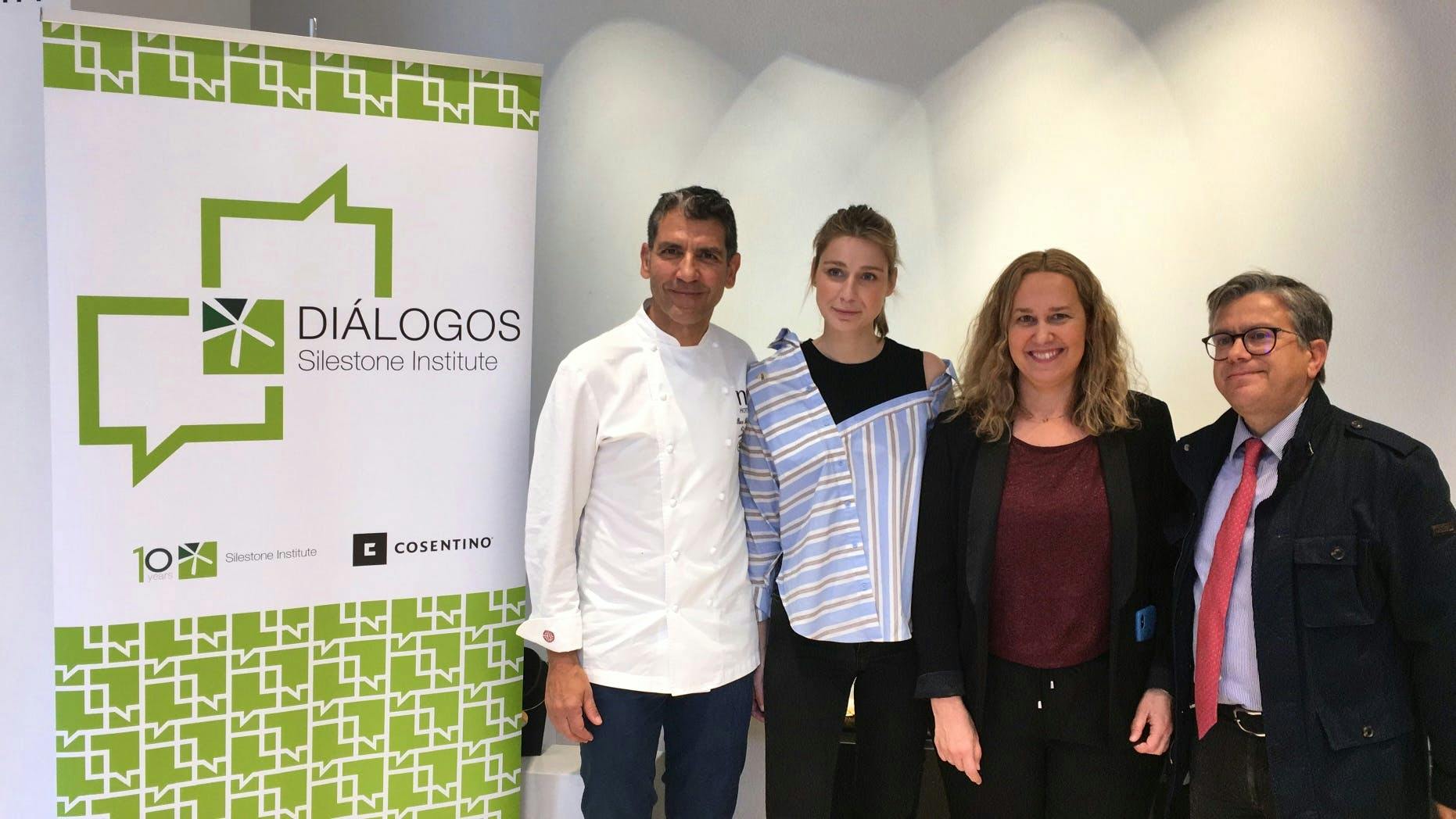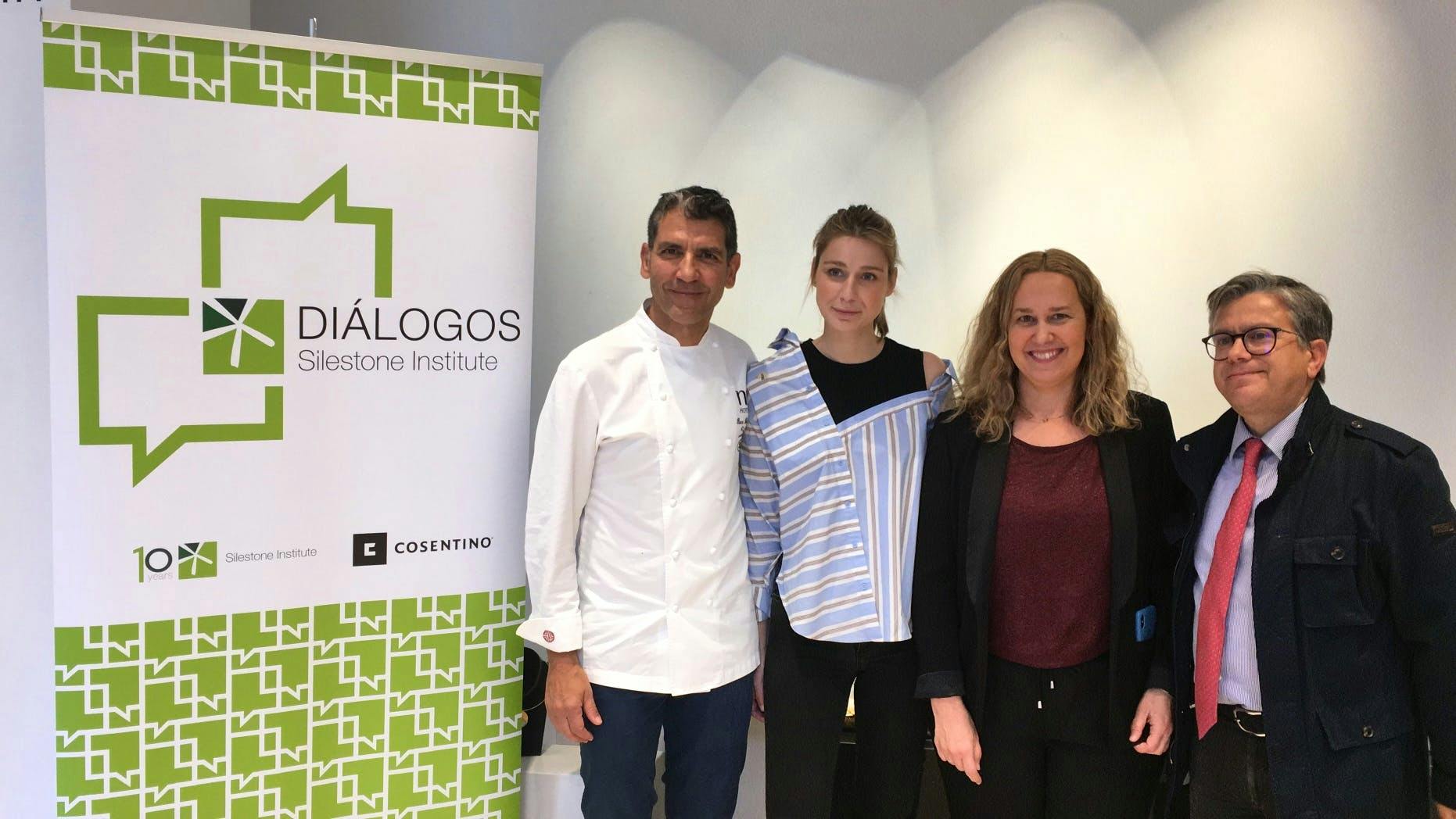 Chef Paco Roncero and interior designer María Villalón describe the process of designing a restaurant.
Cosentino City Madrid hosts a new session of Architecture and Gastronomy Dialogues organized by the Silestone Institute within the framework of Madrid Design Festival.
---
In a session, held in Cosentino City Madrid. Santiago Alfonso, the Vice President of Marketing and Communication of Cosentino, has explained innovations in last generation surfaces for restoration. Chef Paco Roncero explained:
"We try to transmit our essence to the interior designer. We have a first meeting of approach, then we invite him or her to eat so they know how we work and in a third appointment we start to sketch the design."
María Villalón commented:
"The aesthetic part is key, but functionality is also very important so that, in addition to being beautiful, the space must be practical to work."
For Paco Roncero, functionality is also an important aspect since many factors must be considered, such as the mobility of the waiters, the type of service, the arrangement of the tables or the temperature of service of the dishes. In this sense, according to the chef, the surfaces that allow working with high temperatures in the kitchen and on the serving-hatch offer much-needed benefits in a restaurant's kitchen. For the interior designer, lighting is another very important aspect, both in the technical aspect, to illuminate the product well for diners or in the work areas, as well as in the aesthetic one.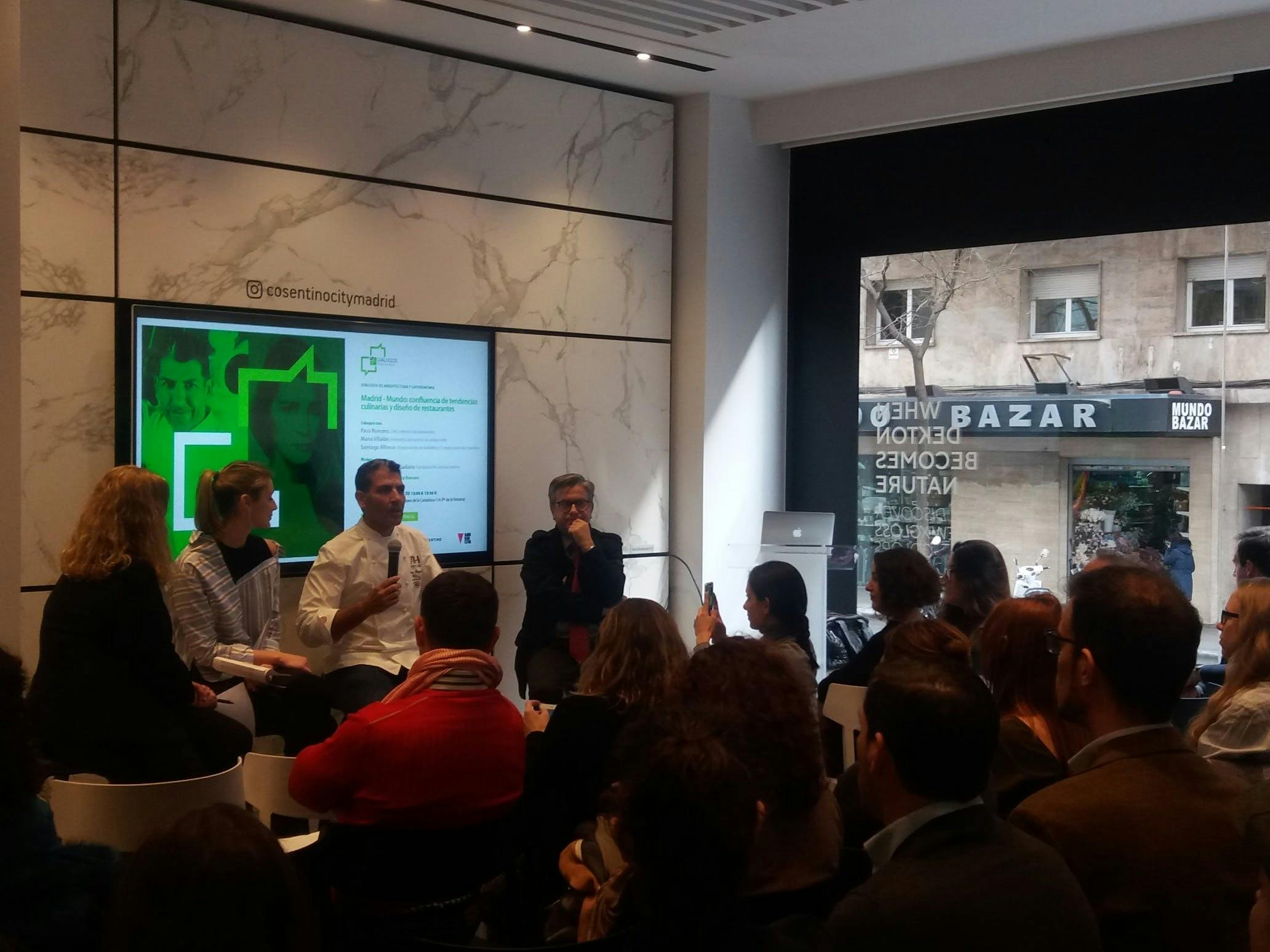 For his part, Santiago Alfonso explained:
"In Cosentino we play with different variables for surfaces such as colour, thickness, dimension, and texture. The contribution of the Silestone colour palette and its functionality at the time gave maximum flexibility. As we have been participating in projects, we have been innovating in thickness from 3 cm to 4 mm for vertical coatings today. This versatility and the functional elements of mechanical resistance and thermal shock that the Dekton surface has, are also aspects in which we have collected the experience with Silestone over the years."
The event was moderated by Marta Fernández Guada?o, journalist and founder of Gastroeconomy.