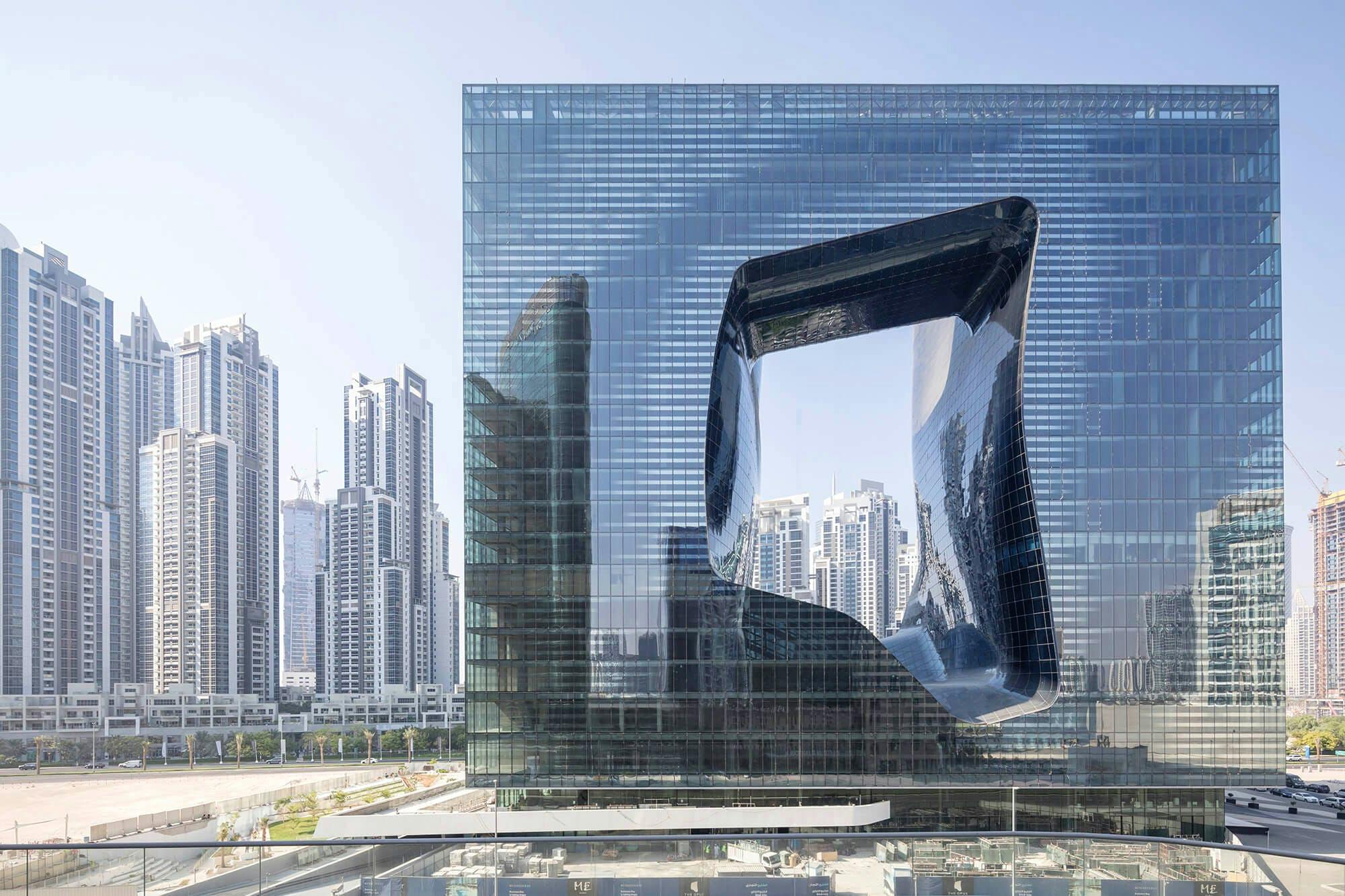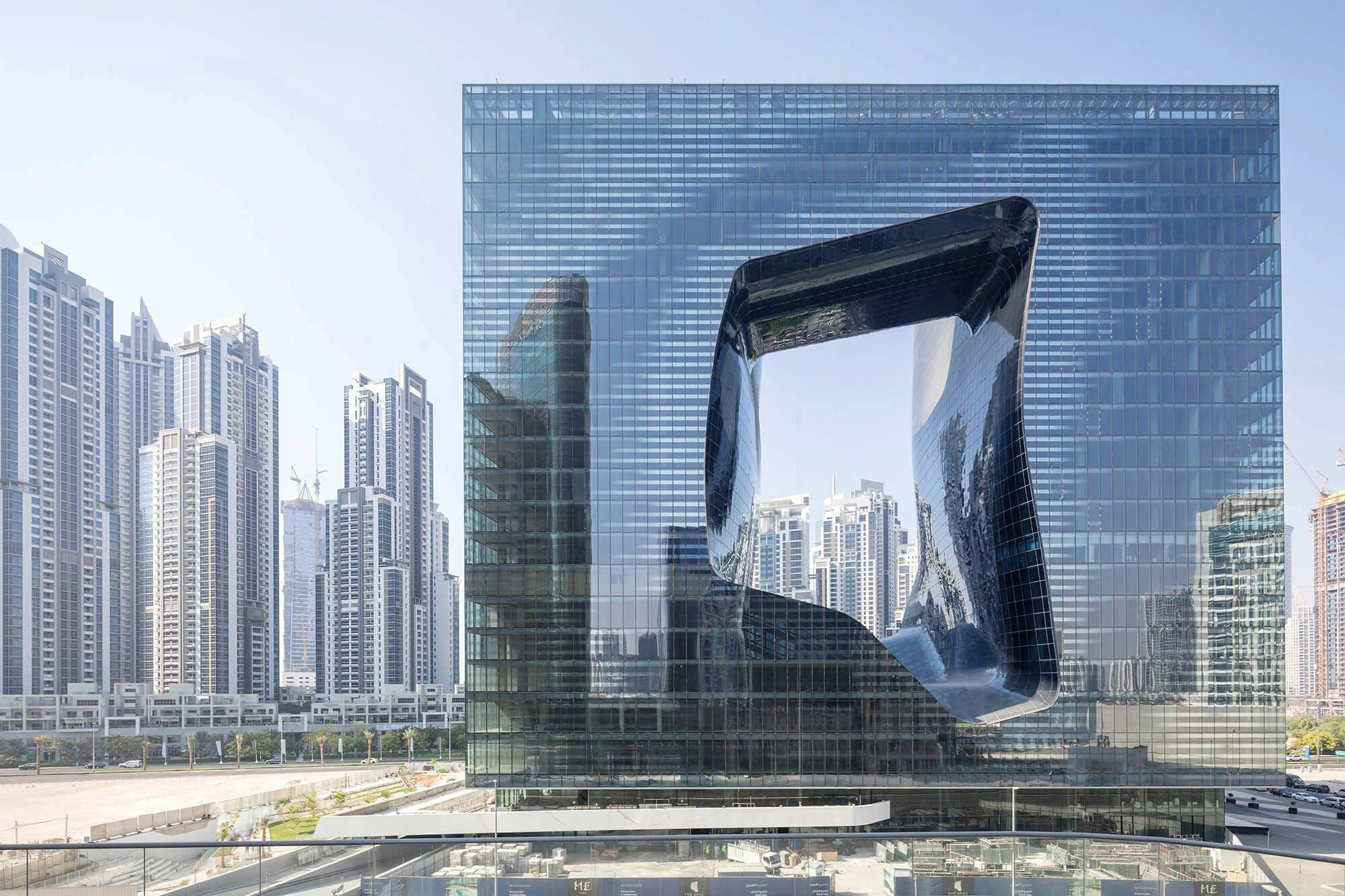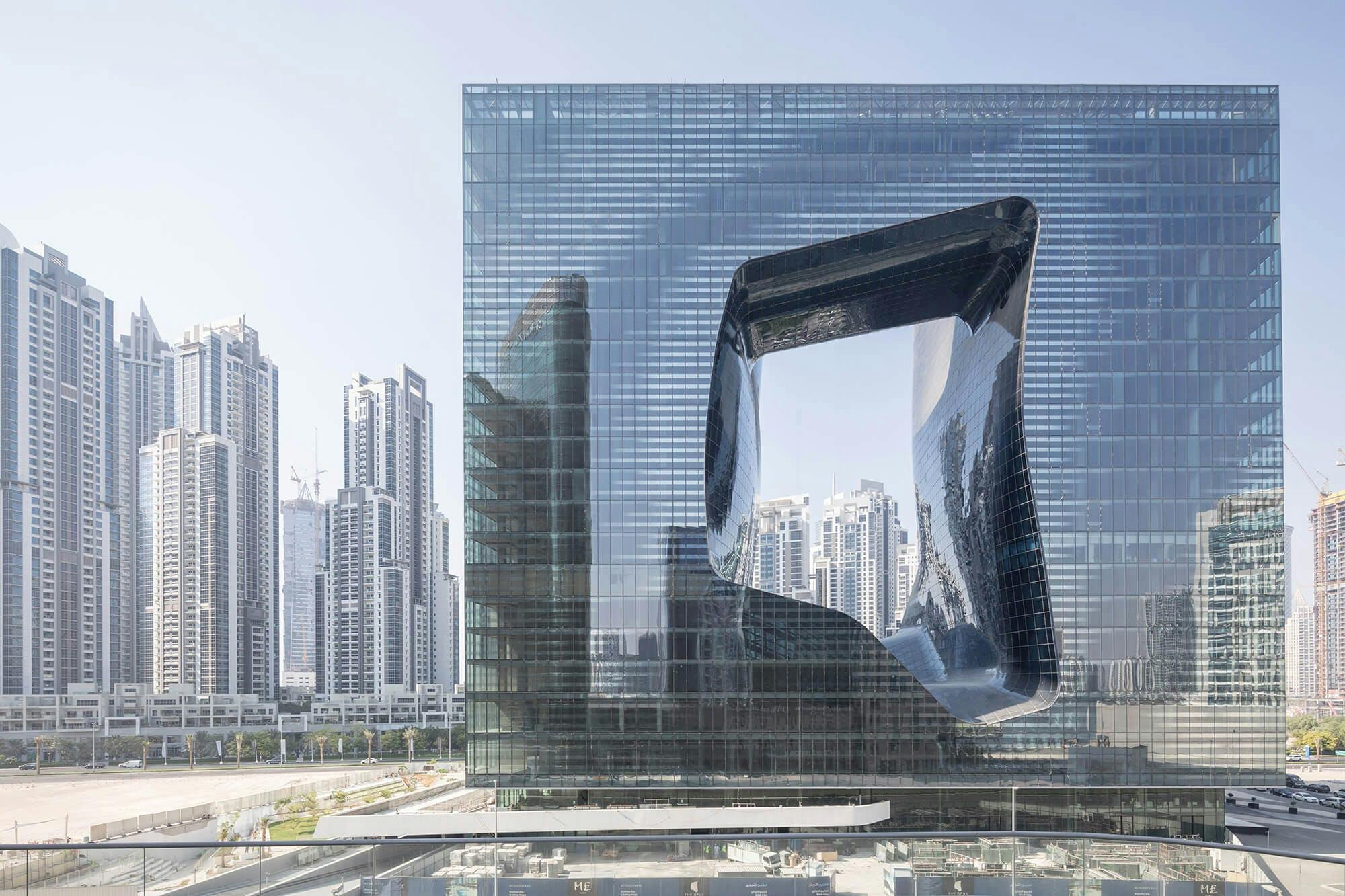 Opus Building - Zaha Hadid (Laurian Ghinitoiu)
---
C Guide provides users with leading contemporary architecture from eight major cities which add up to nearly 1,600 projects
With the arrival of the new year, the Foundation for Contemporary Architecture and Cosentino incorporates in the
C guide
a series of projects from Dubai, a city where work is still underway to host the World Expo whose opening, scheduled for 2020, had to be postponed until October this year due to the coronavirus pandemic. This city, which emerged from the desert, built its first skyscraper in 1979 and has since become one of the world's leading references for high-rise architecture. Works by major firms such as the
Index Tower by Foster + Partners
or the
Cayan Tower by SOM
contribute to the city's skyline. It is also worth mentioning the
Burj Khalifa
Tower, which at 830 metres high is the tallest building in the world and is definitely a landmark in the city.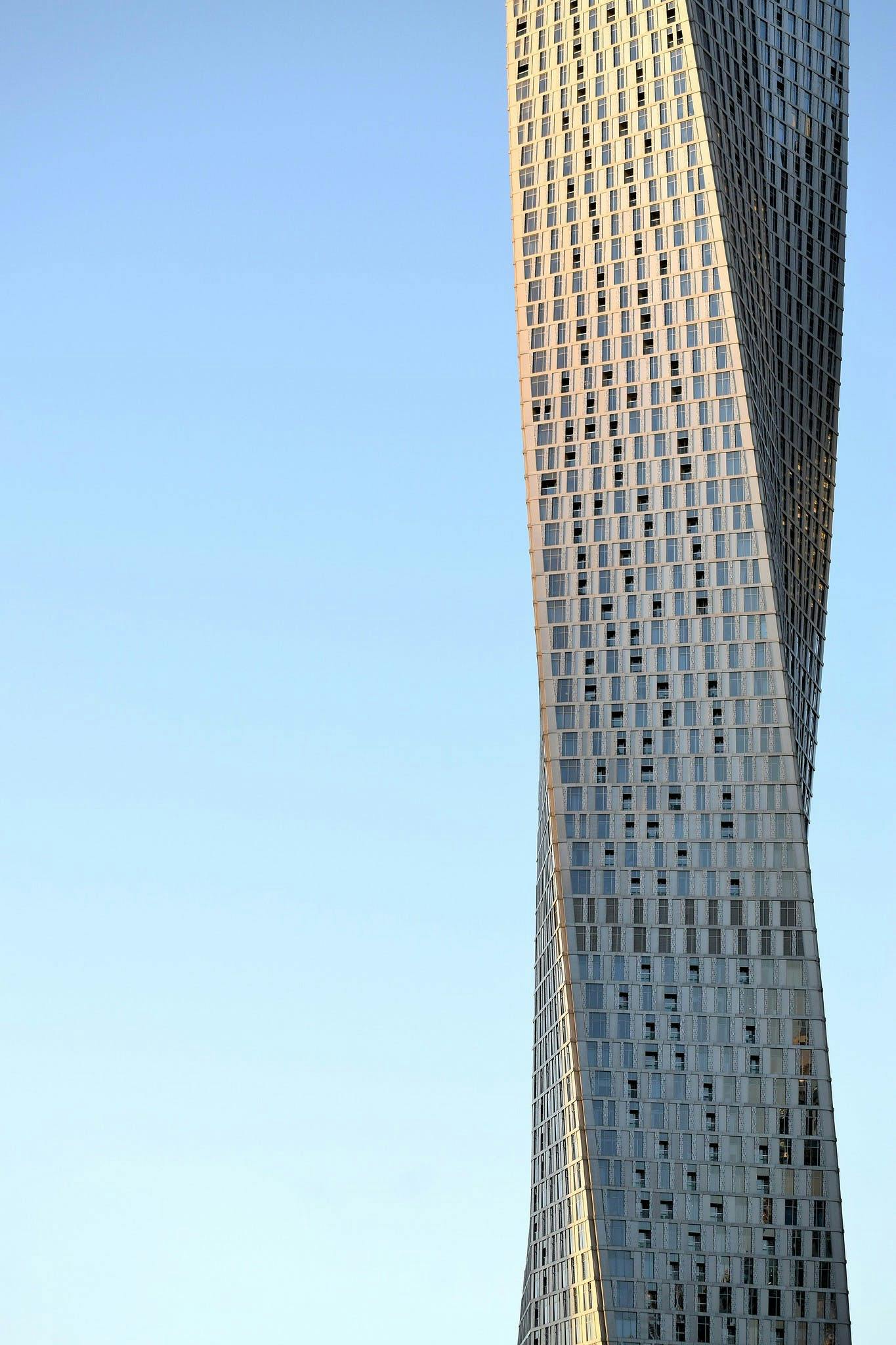 Canyan Tower - SOM
Dubai's interest in becoming a global tourist destination can be seen in an architecture of great formal expressiveness that aims to make urban spaces more attractive. Buildings such as the
Opus by Zaha Hadid
or the new
metro stations by Aedas
are examples of this iconic desire for contemporary architecture in the city.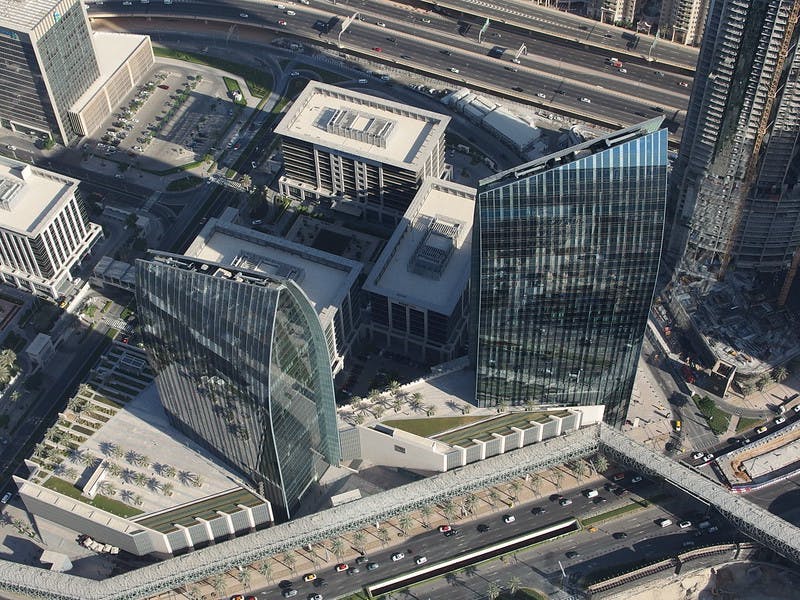 Boulevard Plaza Offices - Aedas (CC)
Another of the city's strategic commitments for the future is to promote cultural activity. Works such as the
Concrete Arts Centre at Alserkal Avenue -designed by OMA
as a centre of creation in the middle of an industrial area-, or the
Etihad Museum and the Jameel Arts Centre,
are examples of high quality architecture designed to promote culture and art in the city.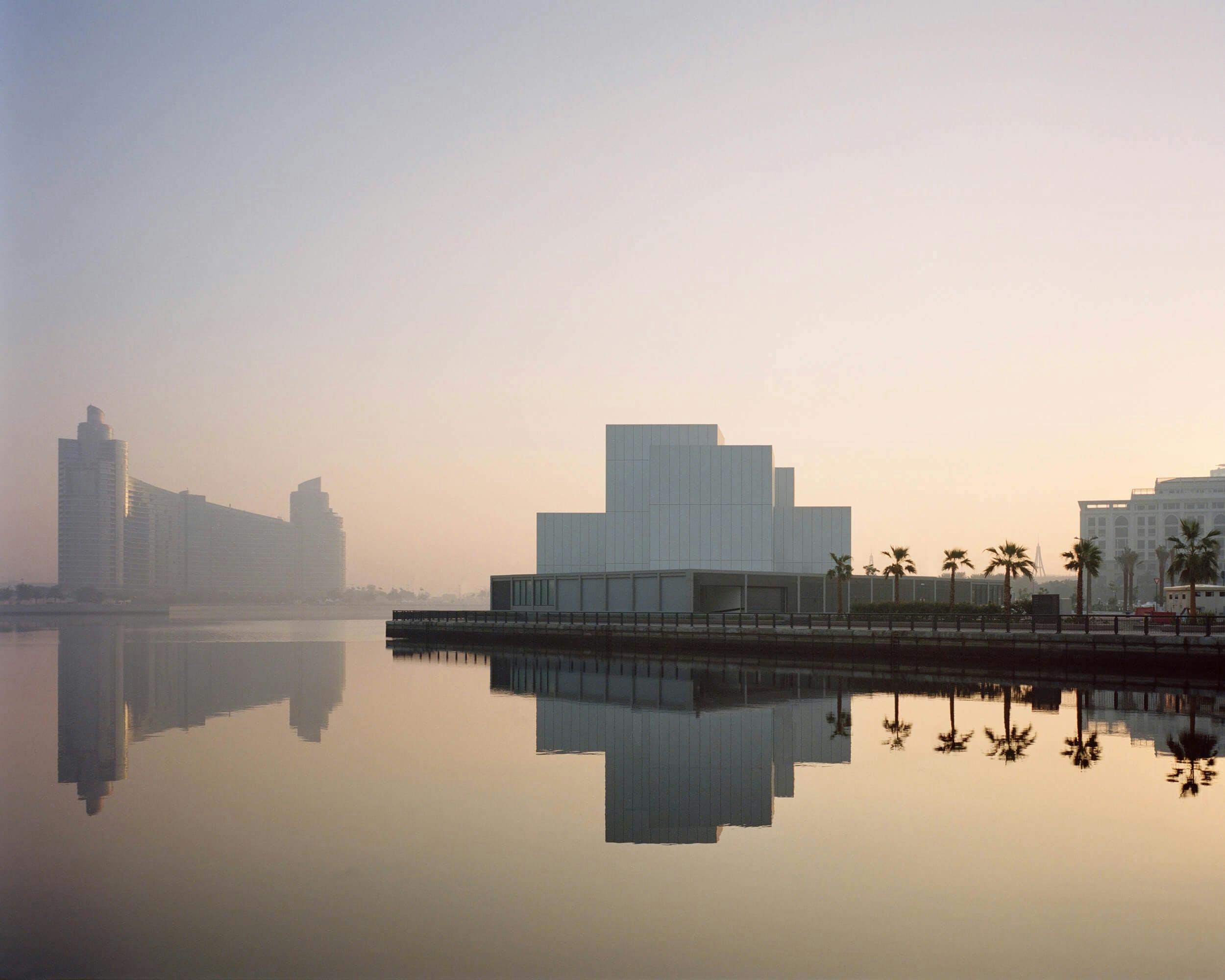 Jameel Arts Centre - Serie Architects (Rory Gardiner)
This is the context for the Dubai Expo, which is a unique event to reflect on the places we live in and to think about their future, focusing on sustainability. The Expo, where
Cosentino will be present as a collaborating company in the construction of the Spanish Pavilion
, will also be a great opportunity to analyse the consequences of the development effort and propose strategies that are in line with the territory and local culture, in accordance with what the United Nations advocates in the New Urban Agenda.