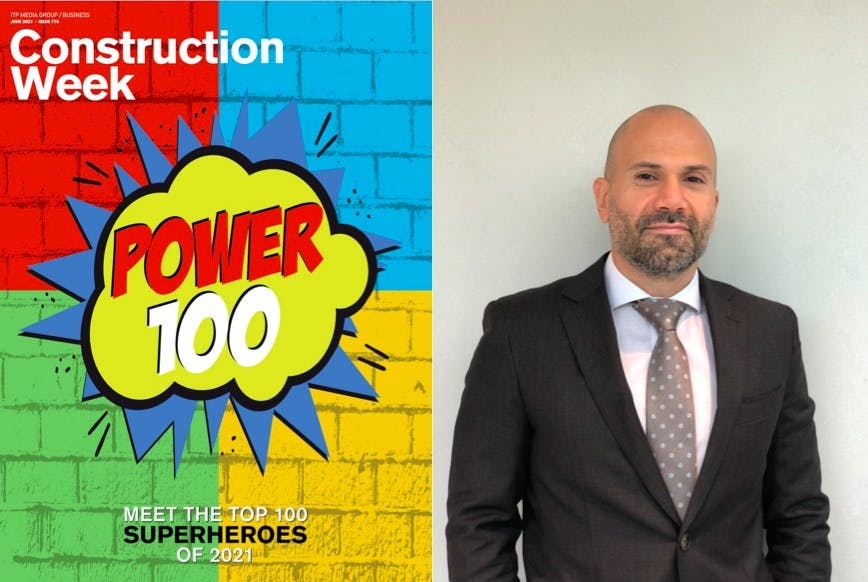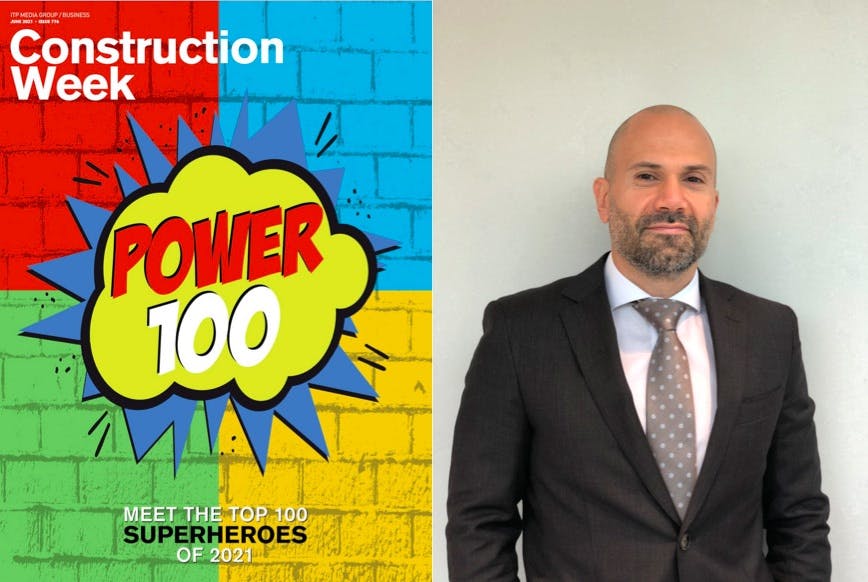 Eddy Abou Khalil makes the Power 100 List
Cosentino's Regional Director for Middle East and India is among Construction Week's Top 100 Personalities in the MENA Region
Cosentino's Regional Director for Middle East and India, Eddy Abou Khalil, is among the top 100 industry leaders from the MENA region selected by Construction Week for its 12th Annual Power 100 List.
Eddy makes this coveted list alongside Construction Superstars of the region including HH Sheikh Ahmed Bin Saeed Al Maktoum, Mohammed Alabbar and architects Norman Foster, Shaun Killa and Paul Bishop.
This is the first time that a Cosentino business leader finds mention in the Power 100 List. Eddy's ranking at 62 was conferred after evaluating his contribution to the business strategy and growth of the company's regional operations since he onboarded in 2017 and in particular his leadership during 2020-2021.
Commenting on this recognition, Eddy said, "I'm honoured to have made it into the Construction Week Power 100 list alongside prominent professionals from the construction industry across Middle East and North Africa. I'm also very grateful to the Cosentino ME team for their hard work and determination to make a difference. This is not my credit alone, I share it with my team."
Construction Week, the most authoritative title in the construction industry, is part of the ITP Media Group - the largest media company in the Middle East & North Africa region with over 80 Magazine Titles and over 40 websites.
The Power 100 List was officially announced in the June issue of Construction Week: https://mags.itp.com/ConstructionWeek/2021/0776_CW_JUNE2021/#page=1