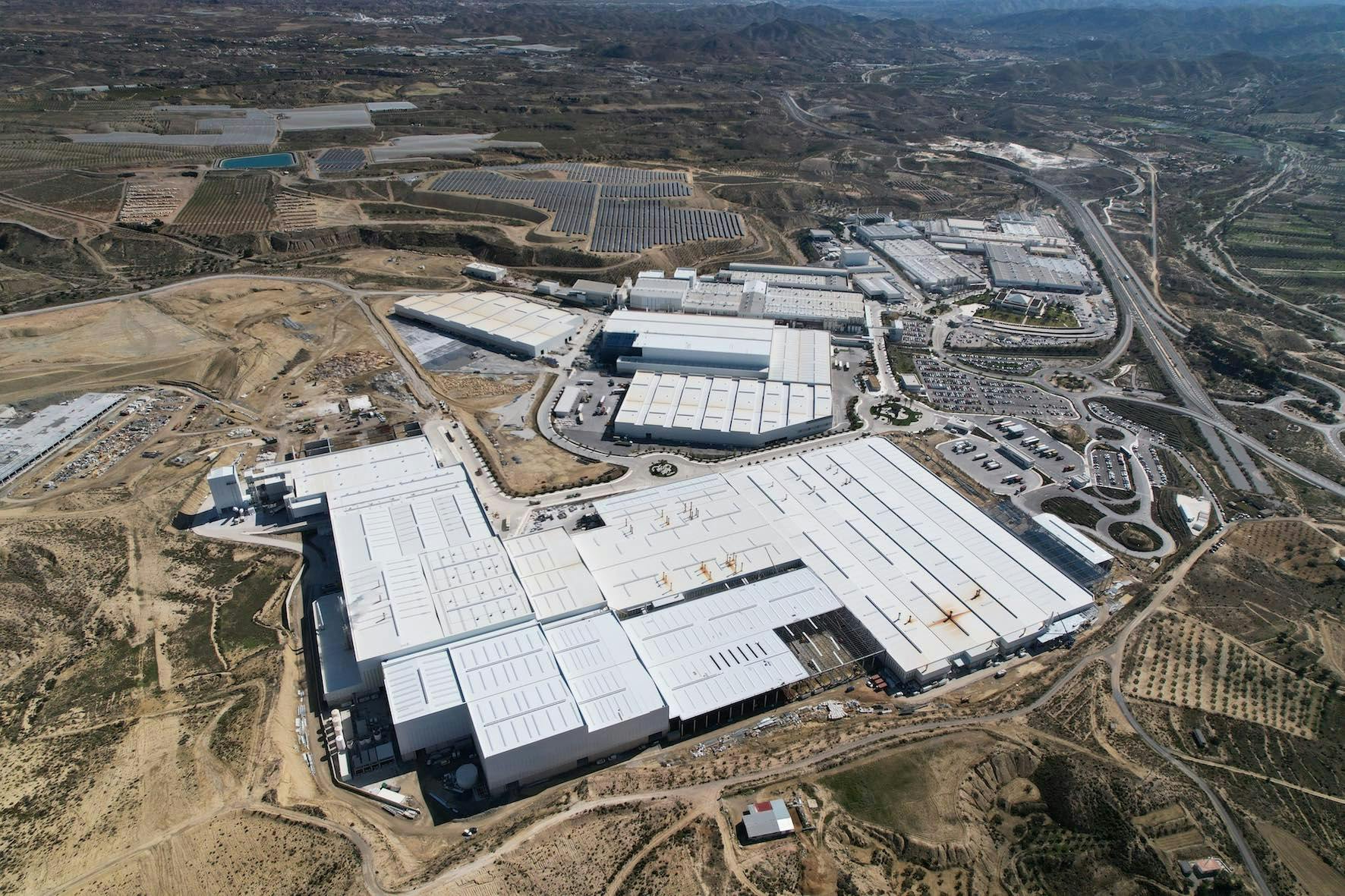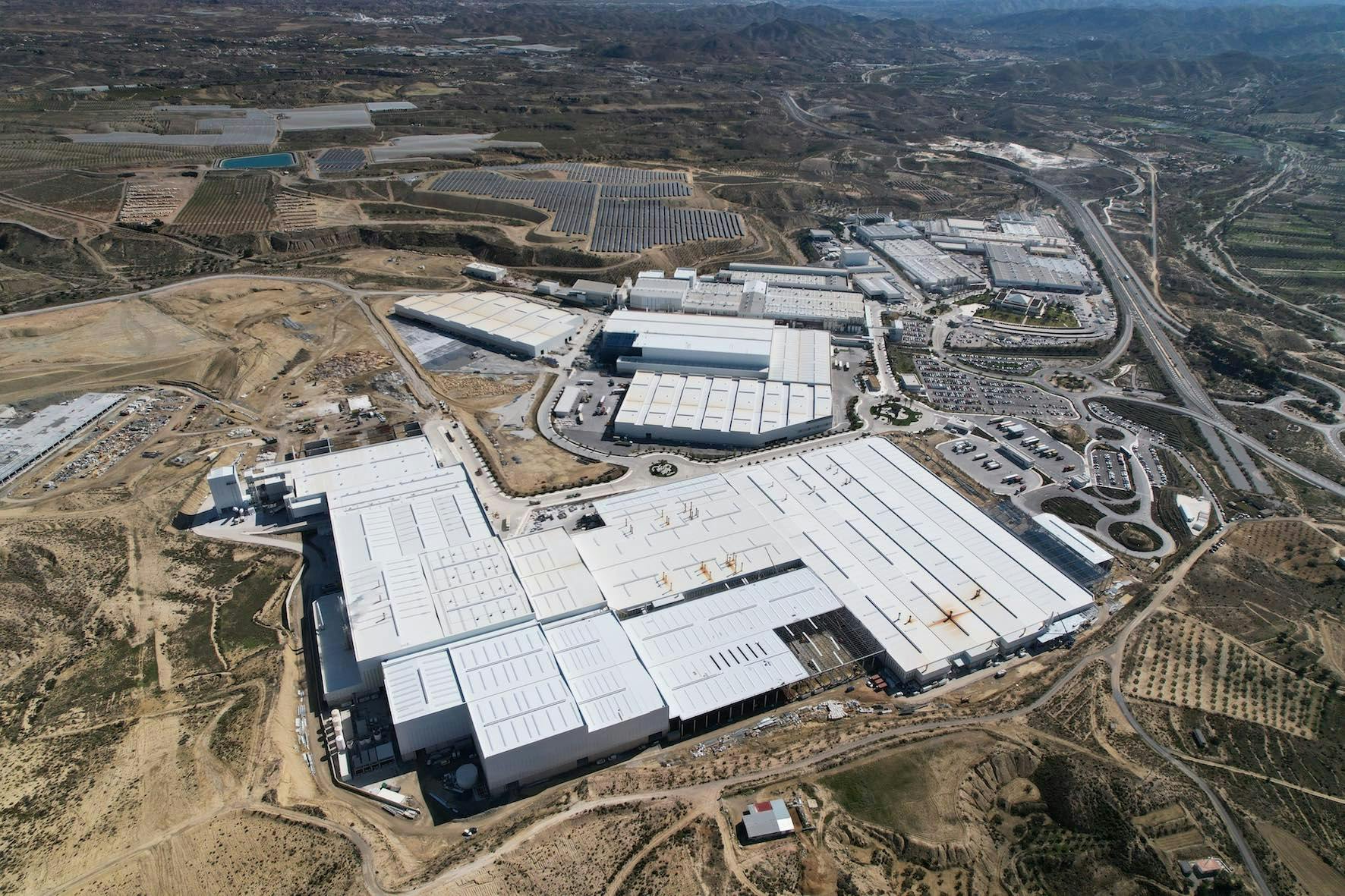 EIB lends €120 million to Cosentino Group to support its sustainability and circular economy strategy
The EIB financing will be used to improve the efficiency of Cosentino's factories in Almería, Spain.
The company will step up its research, development and innovation (RDI) by applying technology to develop new sustainable products. Cosentino will also expand its renewable energy sources and improve its recycling processes.
The EIB will provide a €120 million loan to Cosentino Group, a global leader in the design and manufacture of innovative and sustainable surfaces. With the support of the EU bank, the multinational company will finance its innovation and sustainability strategy, focusing on key areas such as the circular economy, decarbonisation, energy efficiency and the use of renewable energy. These investments are in line with the EIB's objectives of supporting innovation, climate action and environmental sustainability.
The agreement signed will help Cosentino to step up its research, development and innovation activities in innovative technologies designed to increase production efficiency through the automation and digitalisation of processes and robotisation. This will open the way for technology to recycle waste from production materials and for new renewable energy generation capacity for its own use. In its new Dekton® production line, the company will use its innovation process for the use of cleaner alternative fuels in the future.
The investments will be made in the facilities in Cantoria, a municipality of Almería where the Spanish multinational began and still operates, and will run until 2025. This is also where the company's headquarters are based, as well as eight production facilities and its RDI centre.
EIB Vice-President Ricardo Mourinho Félix said that "As the EU climate bank, we are pleased to be supporting Cosentino Group's investment in new technologies to improve the sustainability of its products and processes. This project will help to decarbonise its activities and improve circularity, and is thus fully in line with the objectives set by the EIB's Climate Bank Roadmap. This agreement not only represents an investment in an EIB priority area such as innovation and digital and human capital, but also demonstrates our continued support for economic growth and employment in a cohesion region."
President of Cosentino Group Francisco Martínez-Cosentino Justo said that "this new financing provided by the EIB will enable us to push forward with our ambitious sustainability plan, which aims to strengthen decarbonisation efforts, the commitment to clean and renewable energy, and the broad transition towards a more sustainable model. Together with our own investments already planned for the coming years, we hope to make Cosentino an international benchmark in industry for circularity, energy self-sufficiency and environmental performance, which will all be key to competitiveness in the future."
Positive impact on employment in Andalusia
The EIB-financed investment plan will consolidate the Spanish multinational's competitiveness and its leading position in the sector, enhancing its ability to develop high value-added products and services. This will contribute to long-term economic growth in Spain and the European Union, and have positive effects for people in the surface industry value chain.
The plan will have a significant impact on employment opportunities in the area. According to the EIB's calculations, temporary employment for around 200 people a year will be created during the implementation phase. This comes on top of the estimated 135 new permanent jobs in production that will be created thanks to the investments.
Second EIB loan for Cosentino Group
Cosentino Group has been working with the EIB since 2016. Prior to the newly signed credit line, the EU bank had previously financed the Spanish multinational's research, development and innovation strategy through a €70 million loan for innovative manufacturing and logistics systems.