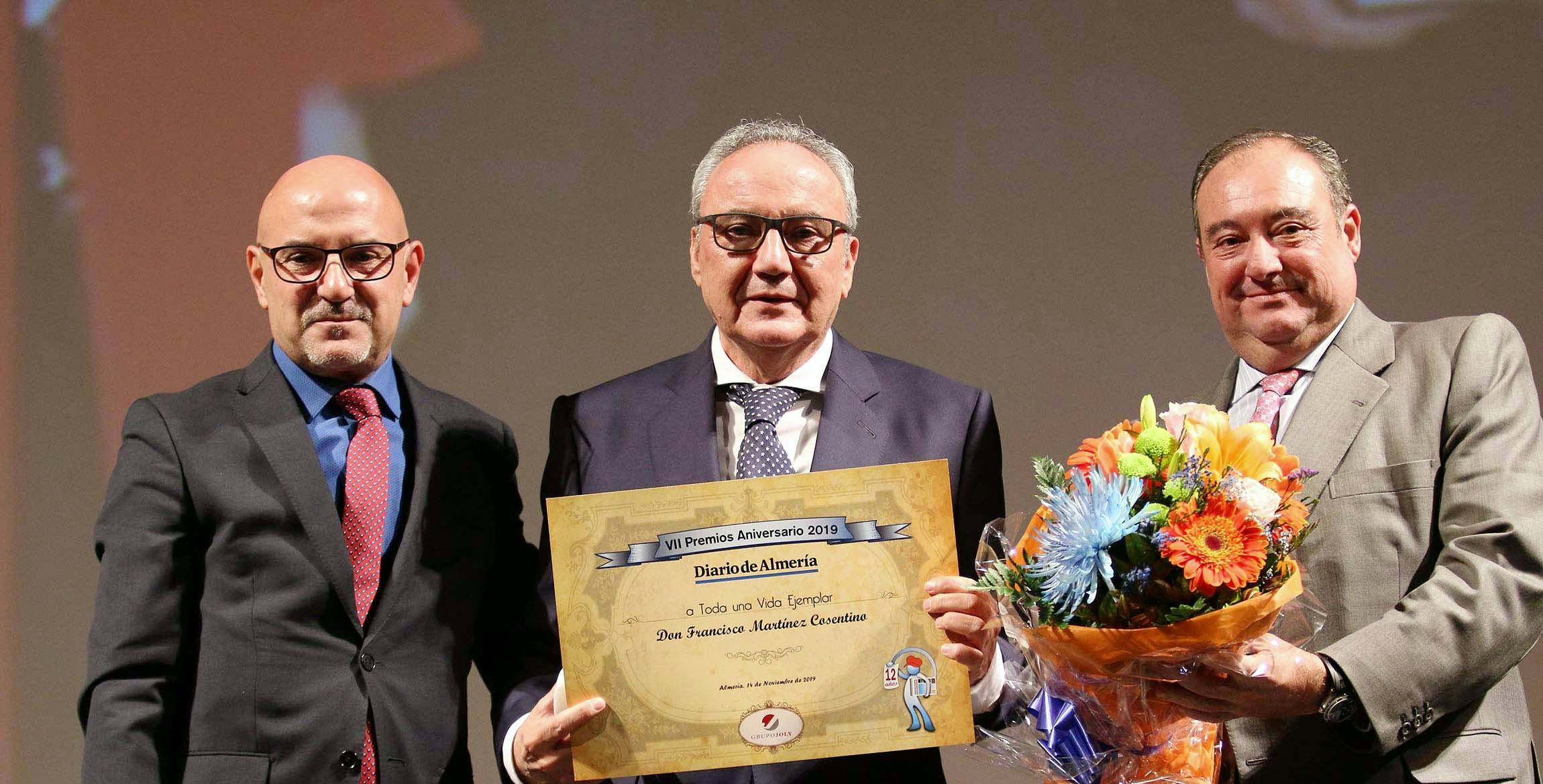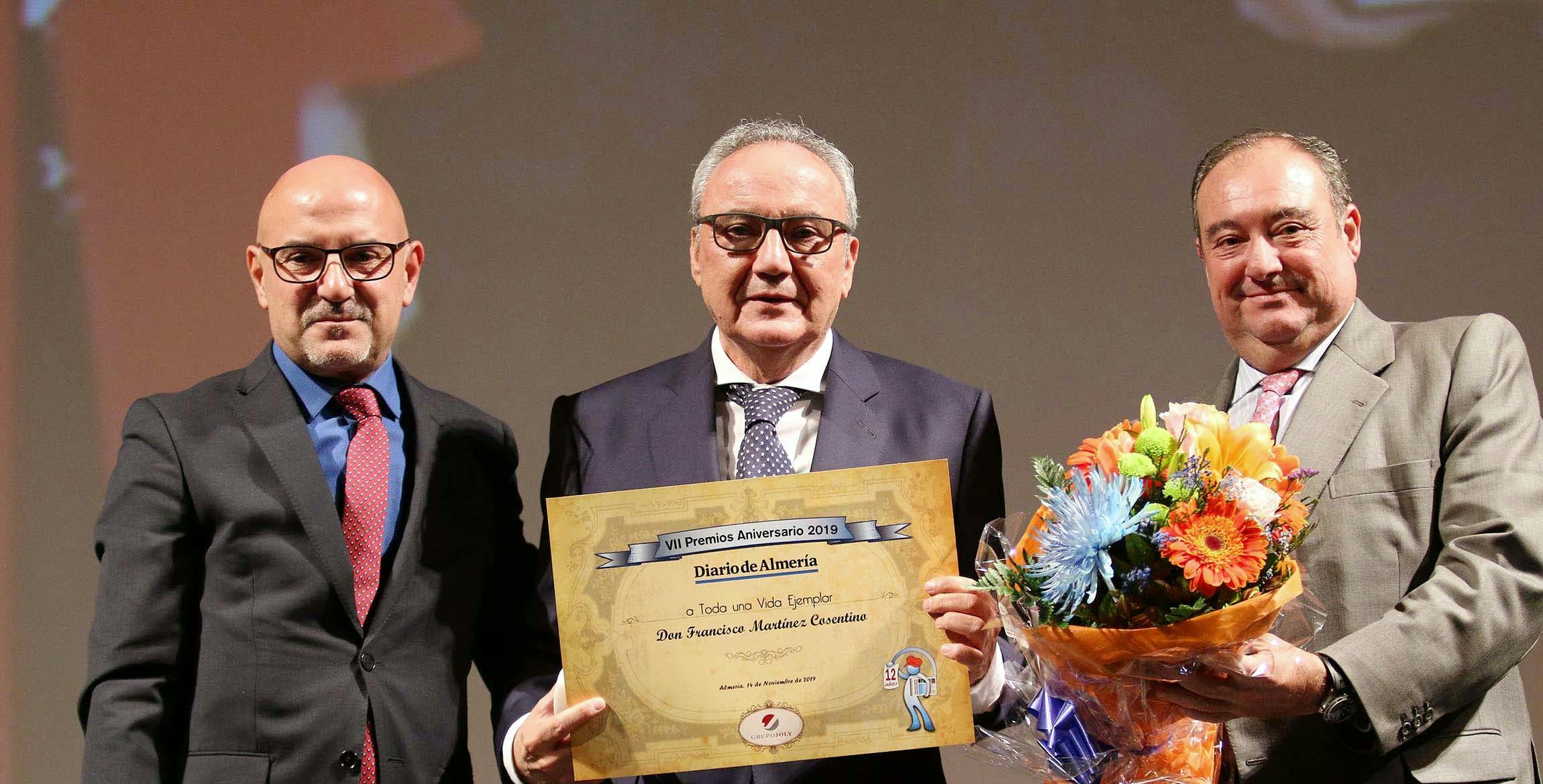 Francisco Martinez-Cosentino Justo recognized with Diario de Almeria 2019 Award

Almeria's auditorium Maestro Padilla hosted last night the Awards gala of the VII Diario de Almeria Awards.
---
Francisco Martínez-Cosentino Justo, Cosentino Group's President, was recognized with the award for an "Exemplary Life",
prize that was delivered Grupo Joly's representative Tomás Valiente.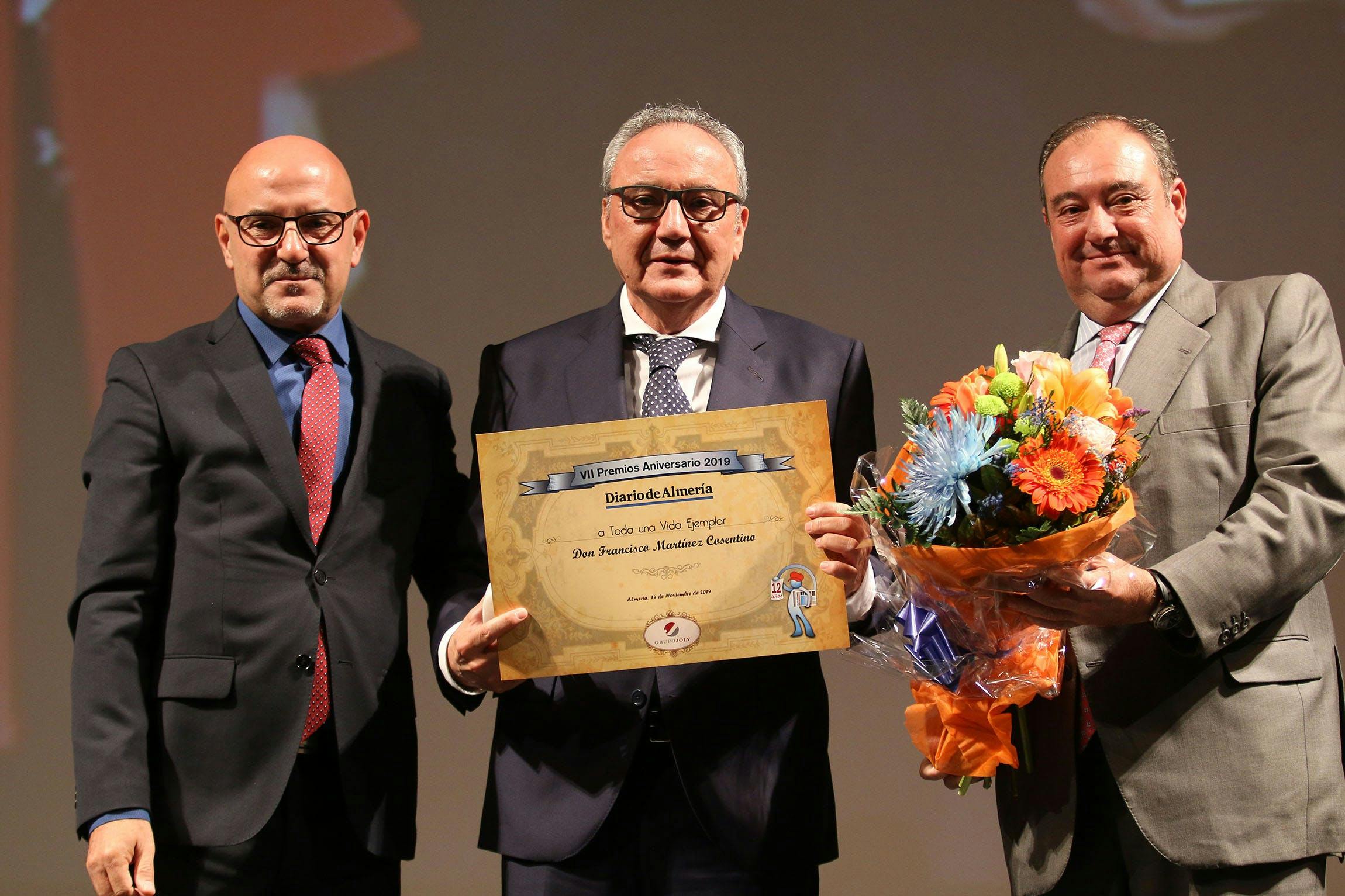 The goal of these awards is to recognize some people or entities who, in one way or another, have stood out in the newspaper, throughout its twelve years of life. The jury of the awards was composed by the lawyer José María Requena, acting as president; by the businessmen José Antonio Picón, Juan Quesada and Andrés Montiel; by the columnist Antonio Sevillano; by Diario de Almería manager Emilio Osorio; and by the director of the newspaper, Antonio Lao.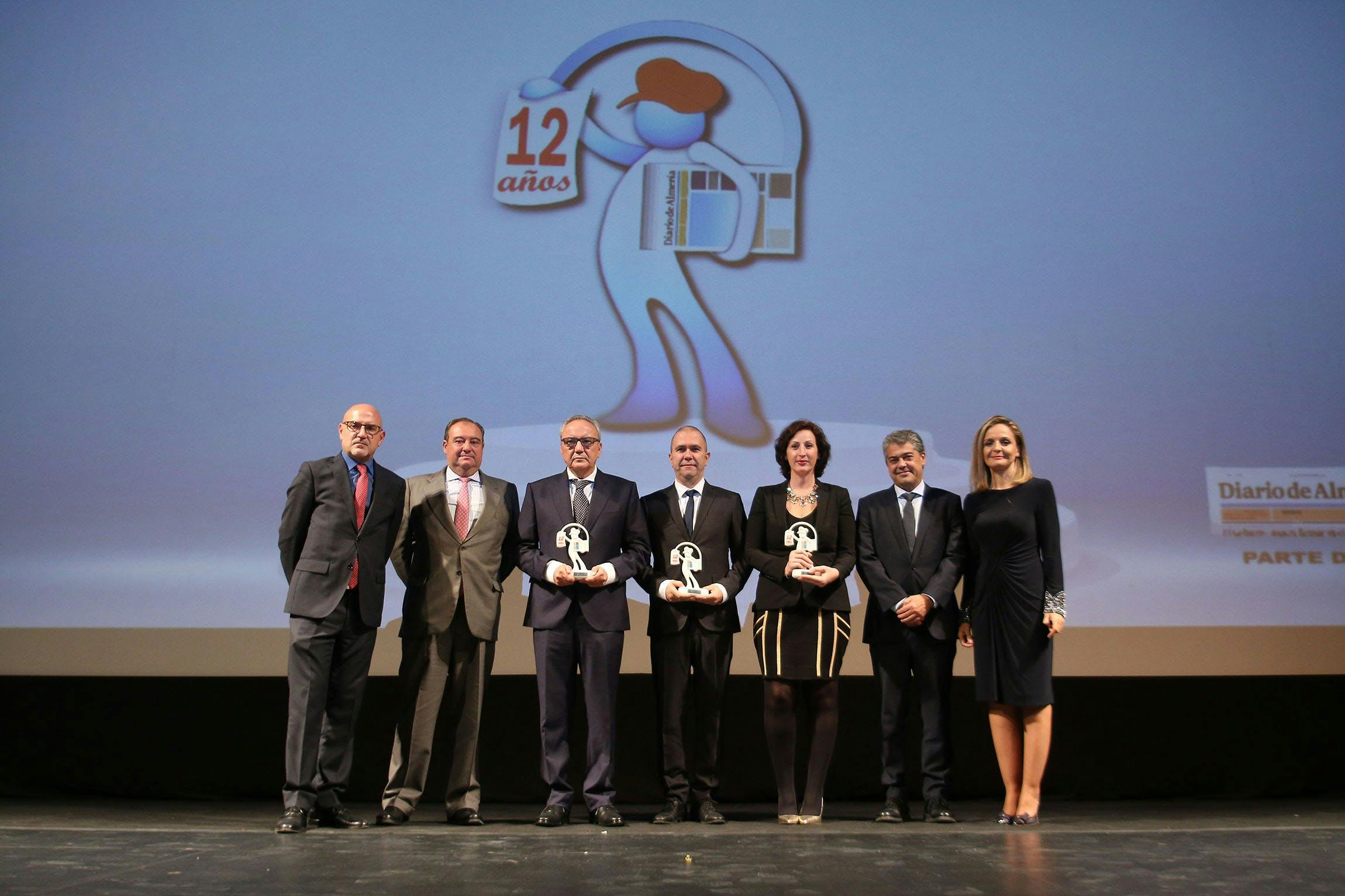 Together with Francisco Martínez-Cosentino Justo, the Calar Alto Obervatory has been also recognized for its International Projection, aas well as Spain's Gastronomy Capital, with the Culture award.