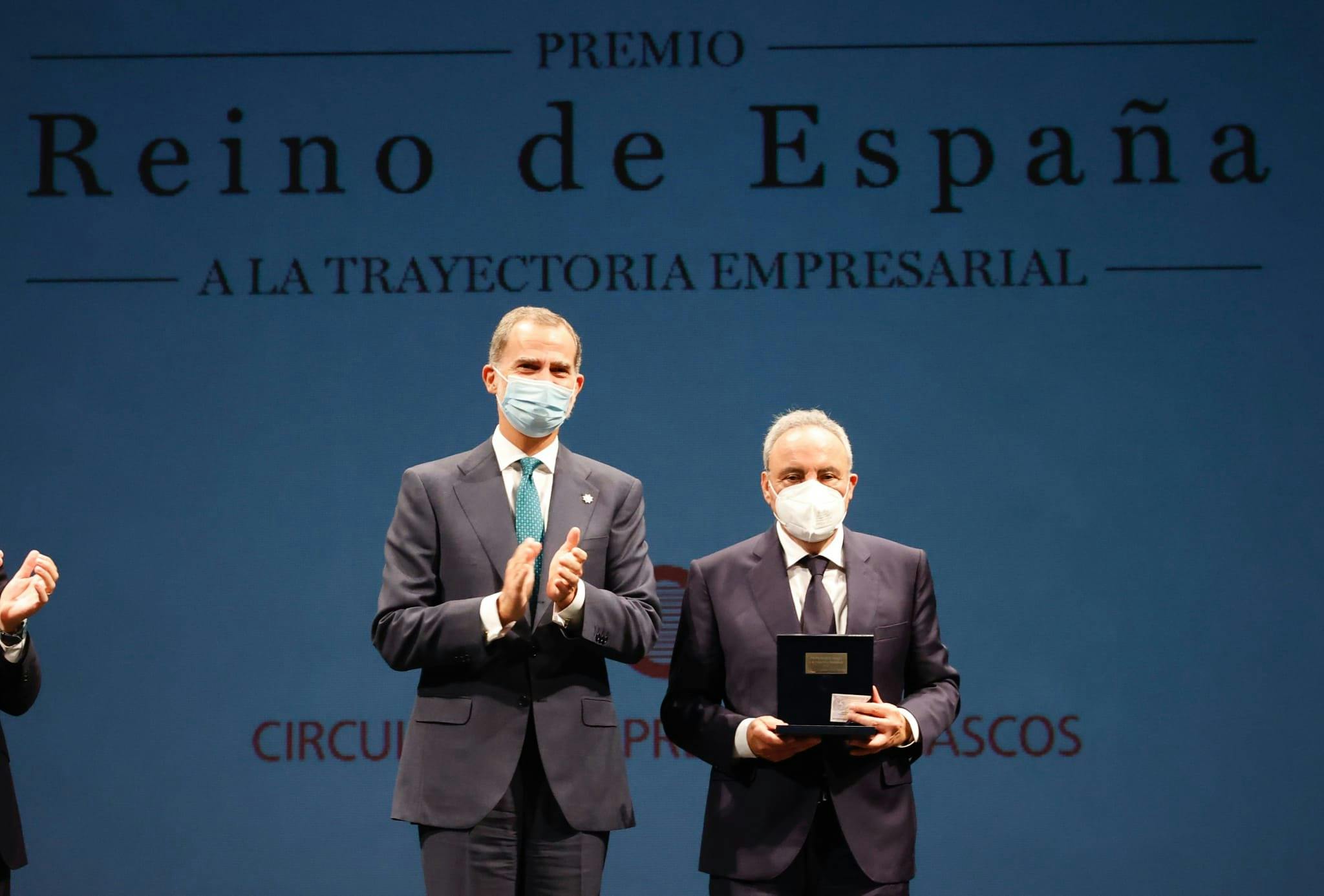 Francisco Martínez-Cosentino Receives the Kingdom of Spain Award
Today, King Felipe VI of Spain presented Martínez-Cosentino the prestigious Award, recognizing his valuable contribution to the economic and social development of Spain over several decades of work and effort.
Today, Francisco Martínez-Cosentino, President & CEO of Cosentino Group, received the "Kingdom of Spain" Award for his Business Career from King Felipe VI. The convening entities of this Award are the Círculo de Empresarios (Spanish Business Community), Cercle d'Economia (Catalonians Business Community) and the Círculo de Empresarios Vascos (Basques Business Community).
The award ceremony took place at the Maestro Padilla Municipal Auditorium in Almeria. Led by King Felipe, also present for the important occasion was Yolanda Díaz, Second Vice President of the Spanish Government and Minister of Labour and Social Economy, as well as the highest regional and local authorities and the Presidents of the three Business Communities.
José Galíndez, President of the Basques Business Community, commented on behalf of the convening entities highlighting the following about "Paco" Cosentino as an important figure, "his effort, work and vision to turn a family and local initiative into a business and global benchmark company fully committed to its social function and respect for collective interest values".

According to the Jury, awarding to Martínez-Cosentino was decided "by virtue of its contribution to the economic and social development of Spain over several decades of effort and work, generating employment, internationalizing its activities and contributing to the improvement of its environment. Reasons that make him an inspiration for future generations".