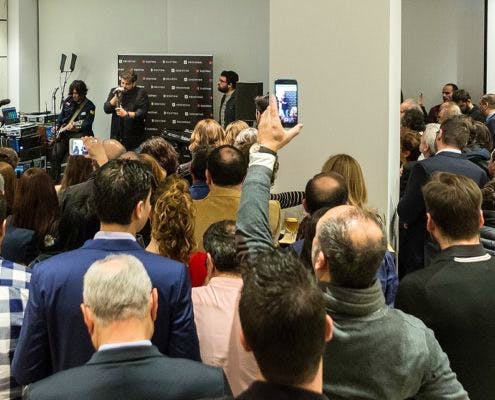 Madrid welcomes Cosentino Group´s first «City» in Spain
Cosentino opened yesterday Spain's first Cosentino City in Madrid. As of today the Spanish multinational's new showroom, found at no. 116 Paseo de la Castellana, will be open to architects, planners, designers, interior designers and final consumers as an information and personal assistance centre, and an integral space to see first hand the group's wide range of brands and products. With 1,000 m
2
of surfaces and a Euro 1.2m investment, Cosentino City Madrid is Spain's answer to the company's integral exposition space concept, found at the centre of some of the world's largest cities, and the fruit of four years' work. Madrid is furthering this work by adding to the existing Cosentino City Centres spread across the world.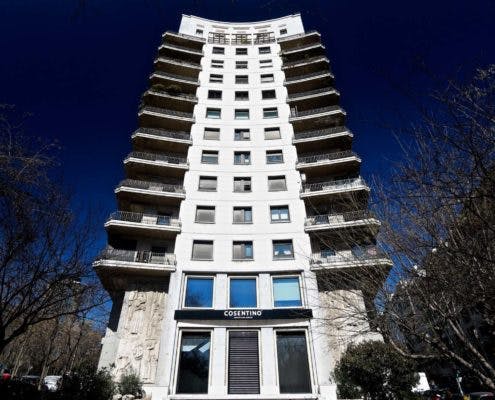 Madrid's "City", is spread over three floors or levels.  The ground floor and part of the first floor will house the showroom, workshops and the training room, as well as the exposition and cooking demonstration areas which were created in collaboration with Miele. This "City" was designed by Cosentino's design team alongside the renowned Valencian firm Cul de Sac. Rocío Arjona and Pilar María Rubio will be the team responsible for the new showroom in Spain's capital city.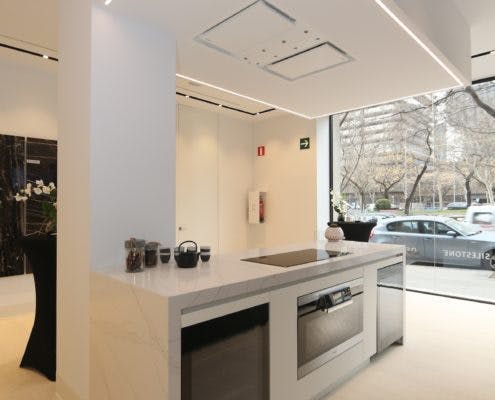 Last night Cosentino held an opening event in Madrid attended by many clients and partner companies, from marble dealers, kitchen and bathroom showrooms, architecture firms and major account holders, to a variety of institutional representatives from the business and economics world, and from the media.  The event, attended by a significant portion of the company's Executive Team and managers, was hosted by Almerian journalist Isabel Jiménez and treated to a special performance by singer Antonio Orozco.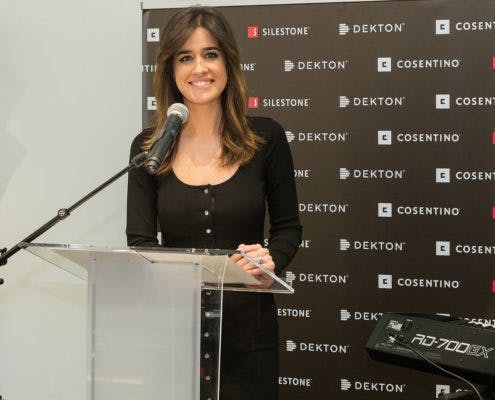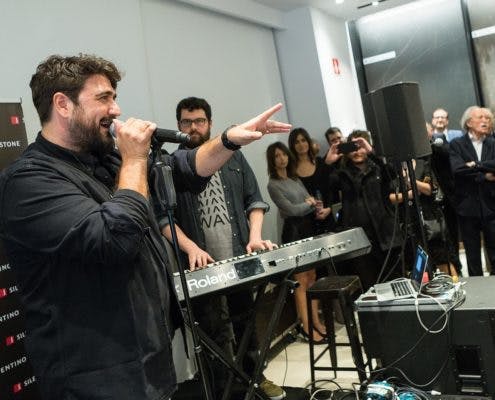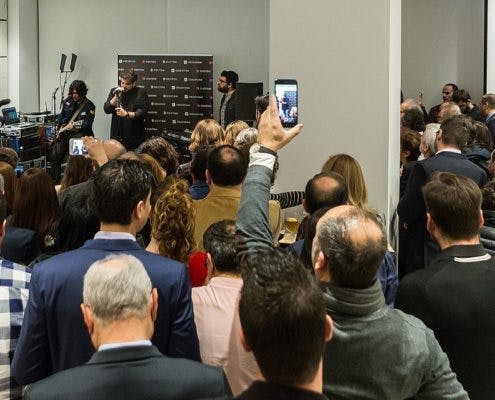 "The company is facing a very important milestone, not only have we introduced this concept in Spain, which is already working successfully in six different countries around the world, but we also intend for it to become the flagship and Cosentino
'
s centre of operations in the capital. In fact, last night
'
s event will be the first of several that will take place around the opening, given that we want our customers, as well as other groups we do business with, to really experience these facilities first hand"
, concludes Eduardo Martínez-Cosentino Ramos, the Group's Sales Director for Iberia.
PR_Madrid welcomes Cosentino Group's first City in Spain