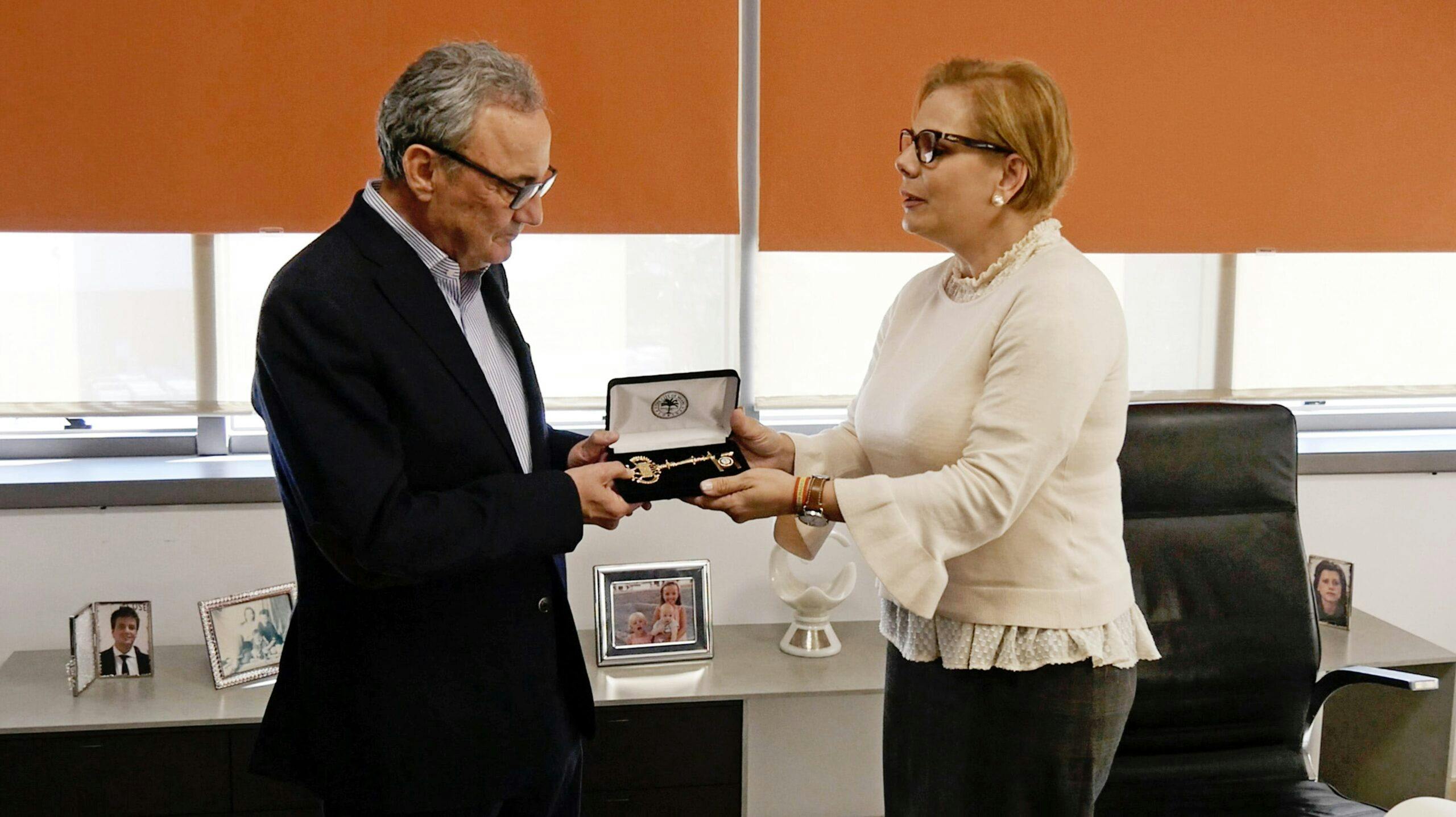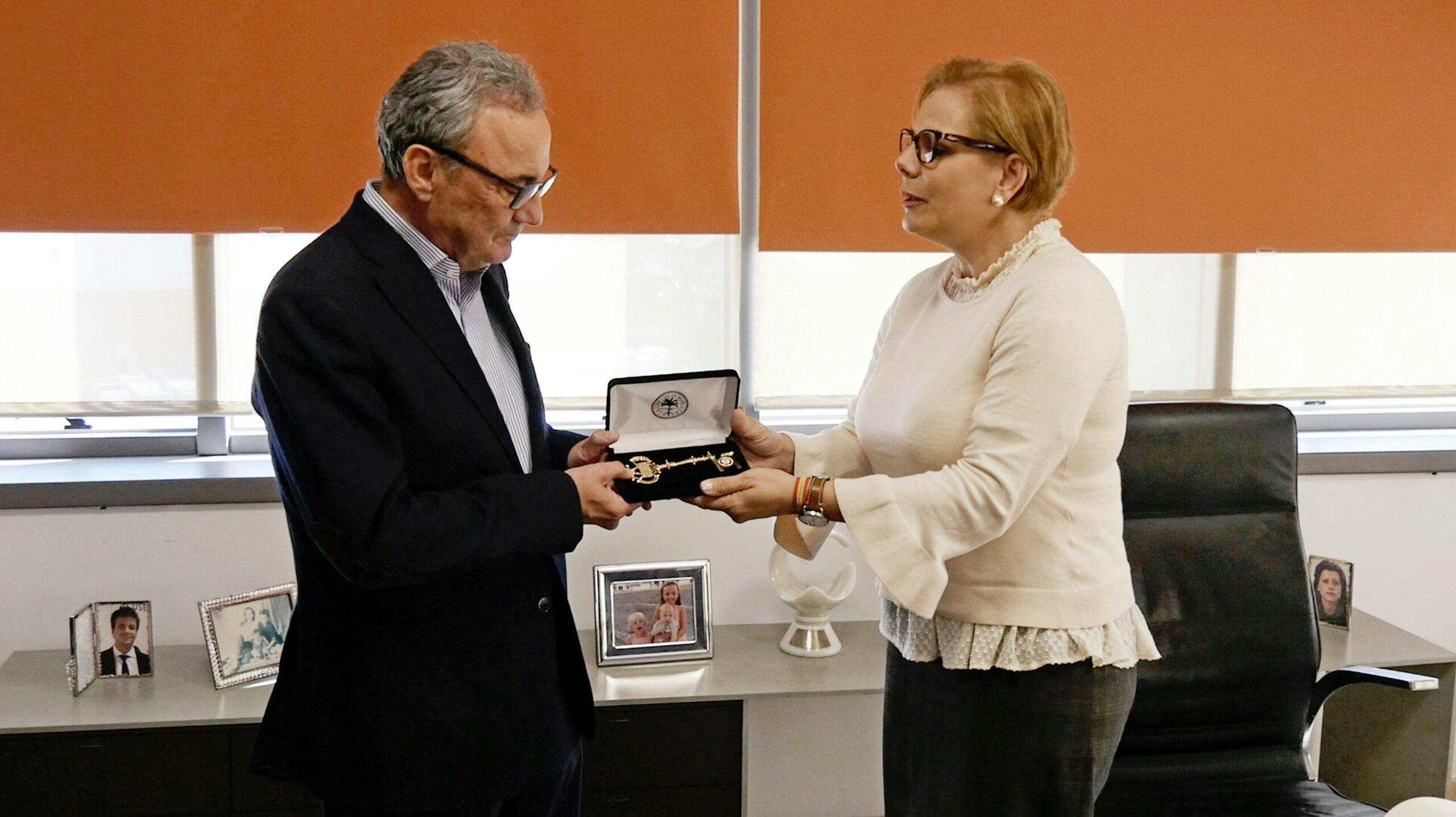 Miami honours Cosentino Group with the Keys to the City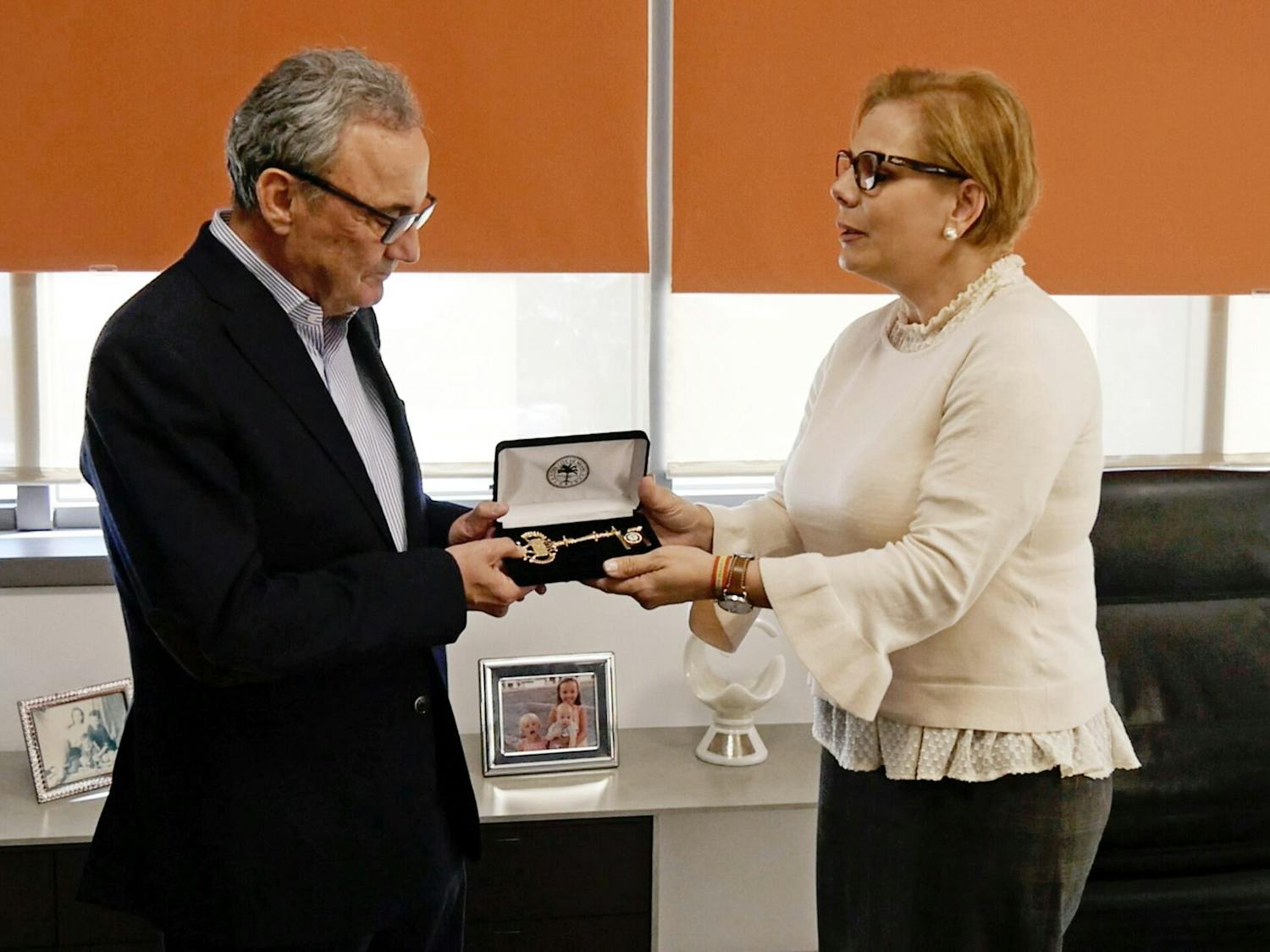 Cosentino
Group,
global leader in the production and distribution of innovative surfaces for architecture and design, has received the Keys to Miami City from Ana Cristina Carrodeguas, First Lady of Miami, spouse of Miami Major Tomás Pedro Regalado. Miami First Lady visited yesterday Cosentino's headquarters in Cantoria, Almería (Spain), and was received by Francisco Martinez-Cosentino Justo and by Pilar Martinez-Cosentino Alfonso, respectively, President and Executive Vice President of Cosentino Group. Ana Cristina Carrodeguas honored them handing out the Keys to the City after signing in Cosentino's Guest of Honour Book. Cosentino has chosen Miami as the location for its new headquarters for Cosentino in América. The spectacular offices of
Cosentino Americas HQ
based at the heart of business and commercial district Coral Gables were officially opened last 9
th
of November, and will centralize the company's management and operations in North, Central and South America. These offices represent an investment of over 2.5 million US$ (2.1 million Euro ) and a total surface area of 2,230m2. In addition, in the beginning of 2018 Cosentino will open its 10th "Cosentino City" showroom in the world, and the 5
th
in North América, this time in Miami's Design District.