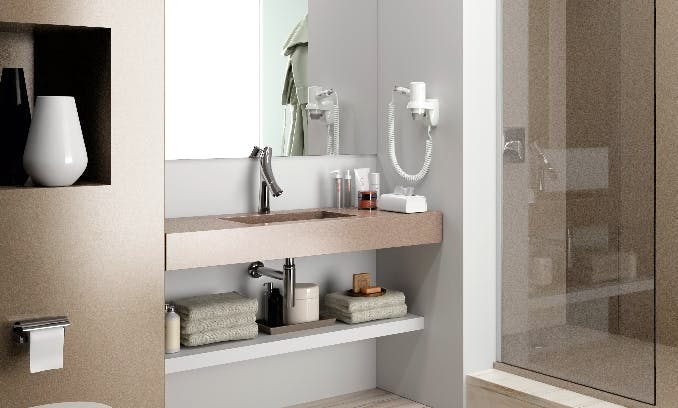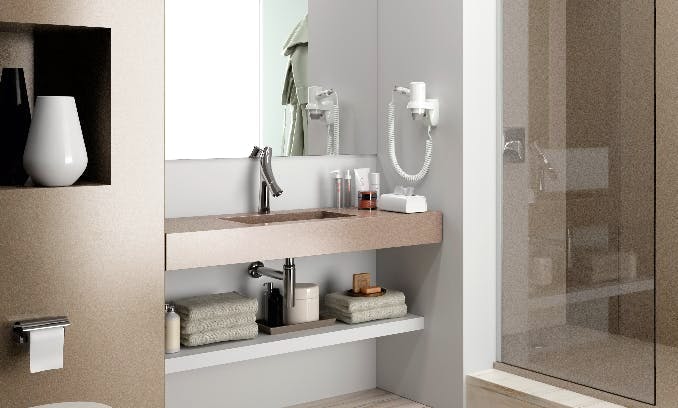 Mutua Madrid Open, a «Tops On Top» tournament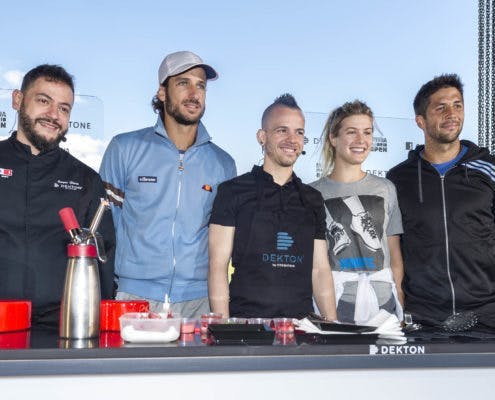 Mutua Madrid Open tennis tournament starts next Friday 5th and shall be the "top" tournament of the ATP circuit thanks to Cosentino. Once again this year the Spanish multinational is present in the tennis meeting point in Madrid, Spain with its brand Dekton®, official and main sponsor of the tournament. During the tournament Cosentino will undertake different actions related to sports, gastronomy, design and architecture as well as to the online world. These actions will attract the attention of all Caja Mágica visitors. All visitors will directly appreciate the quality of Cosentino materials. Dekton® and Silestone® surfaces will furnish with its beauty and outstanding technical performance different areas of the Caja Mágica.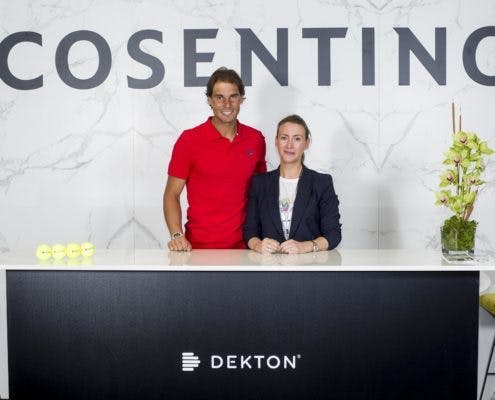 Actions taking place include a glamorous stand located in floor 0 which will allow all visitors of MMOpen to feel for a few minutes like the super top model Cindy Crawford. The stand will reproduce the "shooting" of the current Silestone® advertising campaign, "Tops on Top", which features a spectacular worktop of Silestone® Eternal collection. Cosentino also presents a space in floor -2, featuring an impressive table in Dekton® Keranium colour. This space recreates a table tennis set where professional table tennis players will be performing. MMOpen visitors will also have the chance to participate in this unique "Dekton®'s Challenge".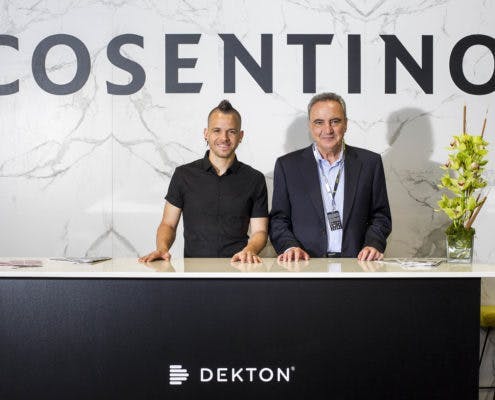 Cosentino will set up as well a private VIP area for Cosentino guests, where chef Sergio Pérez will be offering different gastronomic shows. Dekton® ultracompact surface will be present in the main counter, in the showcooking worktop, in bars, table tops and wall cladding of the VIP area. Other areas where Cosentino products and design solutions can be found at the MMOpen 2017 will be the Sky Lounge, the welcome desk counters in the main entrances and the counters and bars of the MMOpen VIP restauration area. This year Cosentino presents the brand new Cosentino City Madrid, located in the heart of Madrid (Paseo de la Castellana 116) as the meeting point for Cosentino guests visiting MMOpen 2017. "From #CosentinoCity #Madrid to #MMOpen". All details about Cosentino's presence at #MMOpen: Silestone®: @Silestone (Twitter) @SilestonebyCosentino (Instagram and Facebook) Dekton®: @Dekton (Twitter) @DektonbyCosentino (Instagram and Facebook) Grupo Cosentino: @GrupoCosentino (Twitter, Instagram and Facebook)