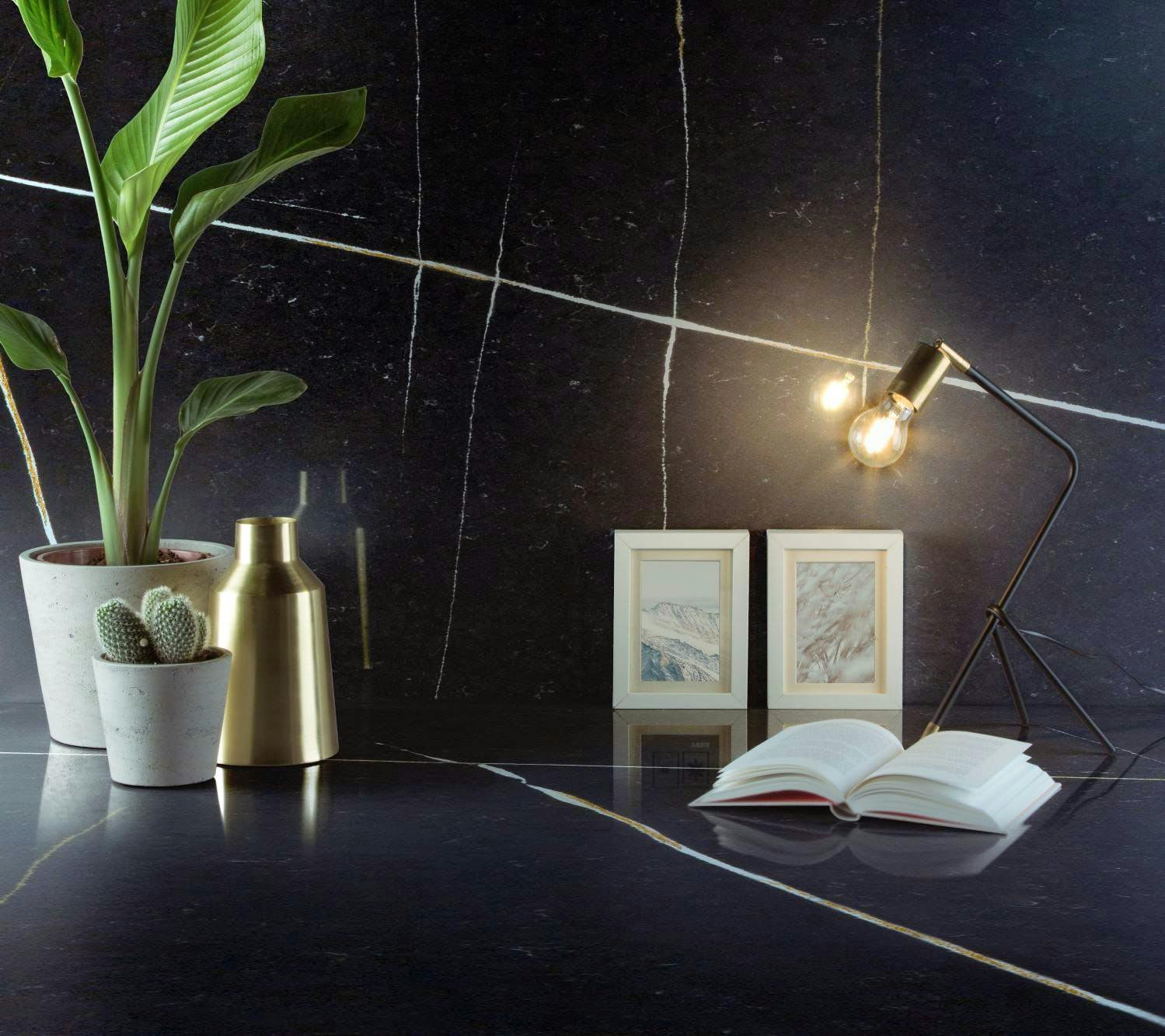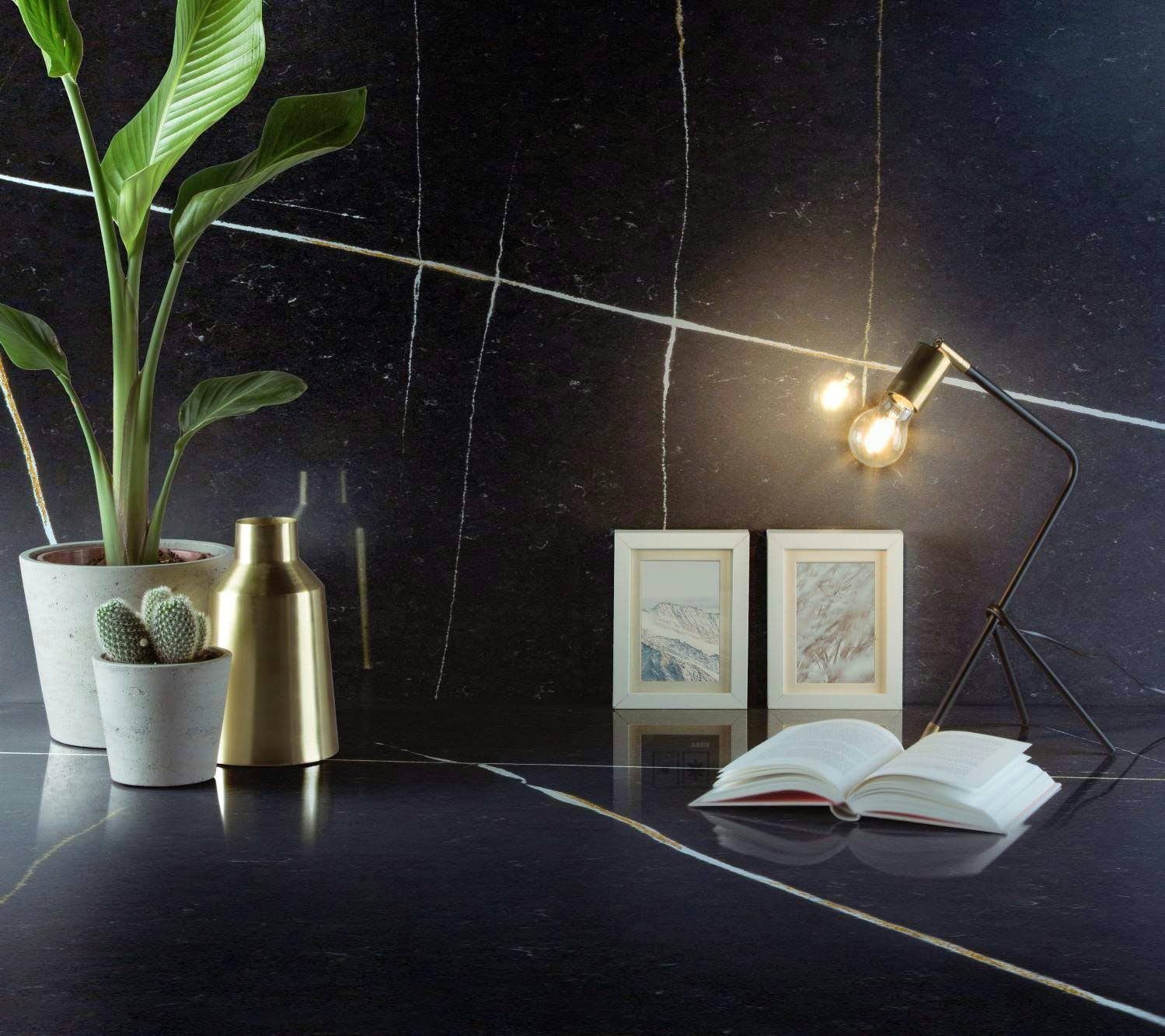 New additions to «Eternal», the best-selling Silestone® colour collection
Tags: Silestone | 4 años ago | Written by: Cosentino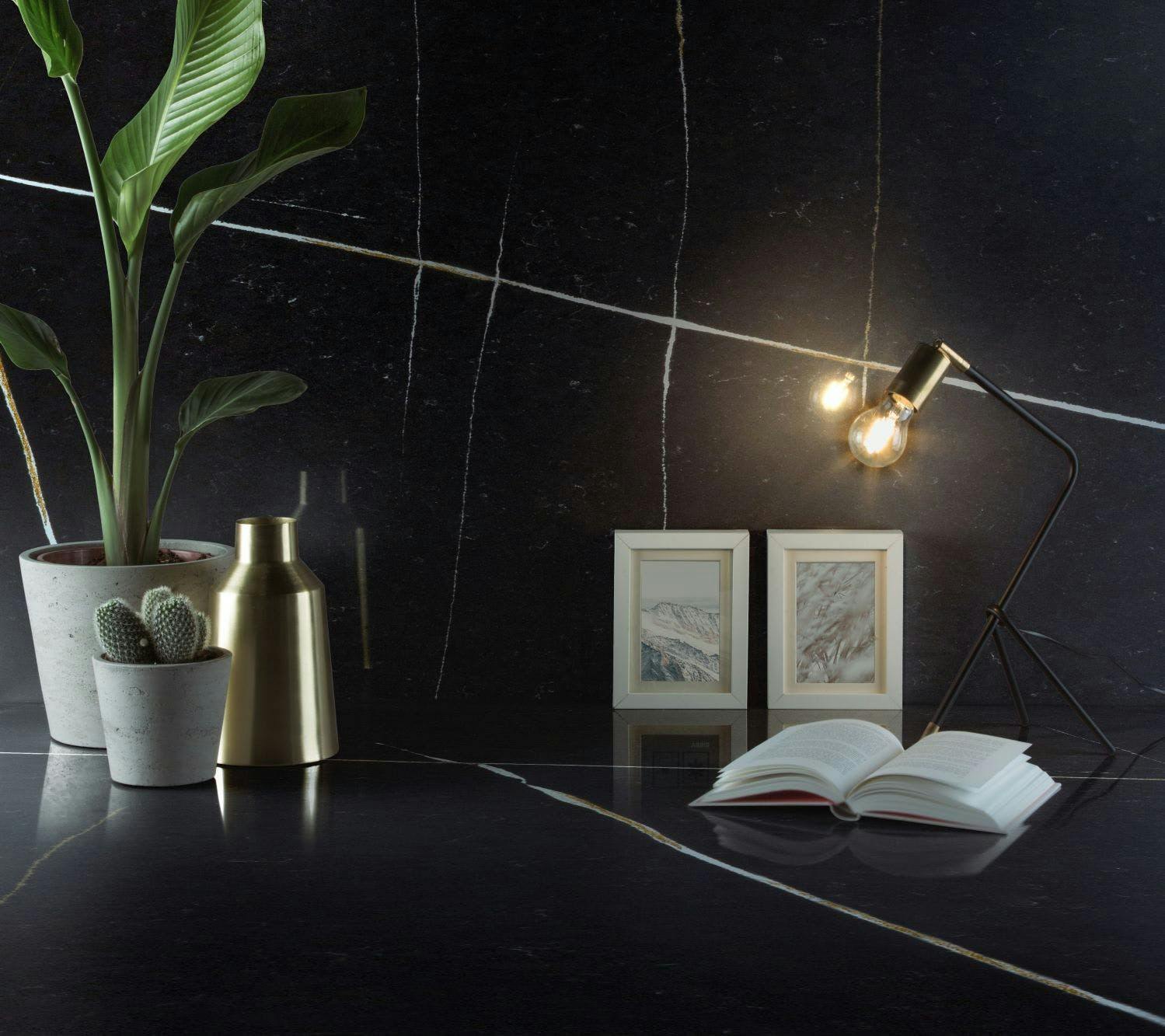 Silestone® by Cosentino
launches two new additions to the best-selling "Eternal" colour collection
.
Eternal Noir and Silken Pearl
are the names given to the two new versions of Silestone® Eternal, which have been created in response to major decoration trends towards
marbled textures
. The timeless natural beauty of this stone has made it a huge interior design hit and can now be found everywhere at the world's most prestigious architecture, decoration and design shows.
Silestone Eternal Noir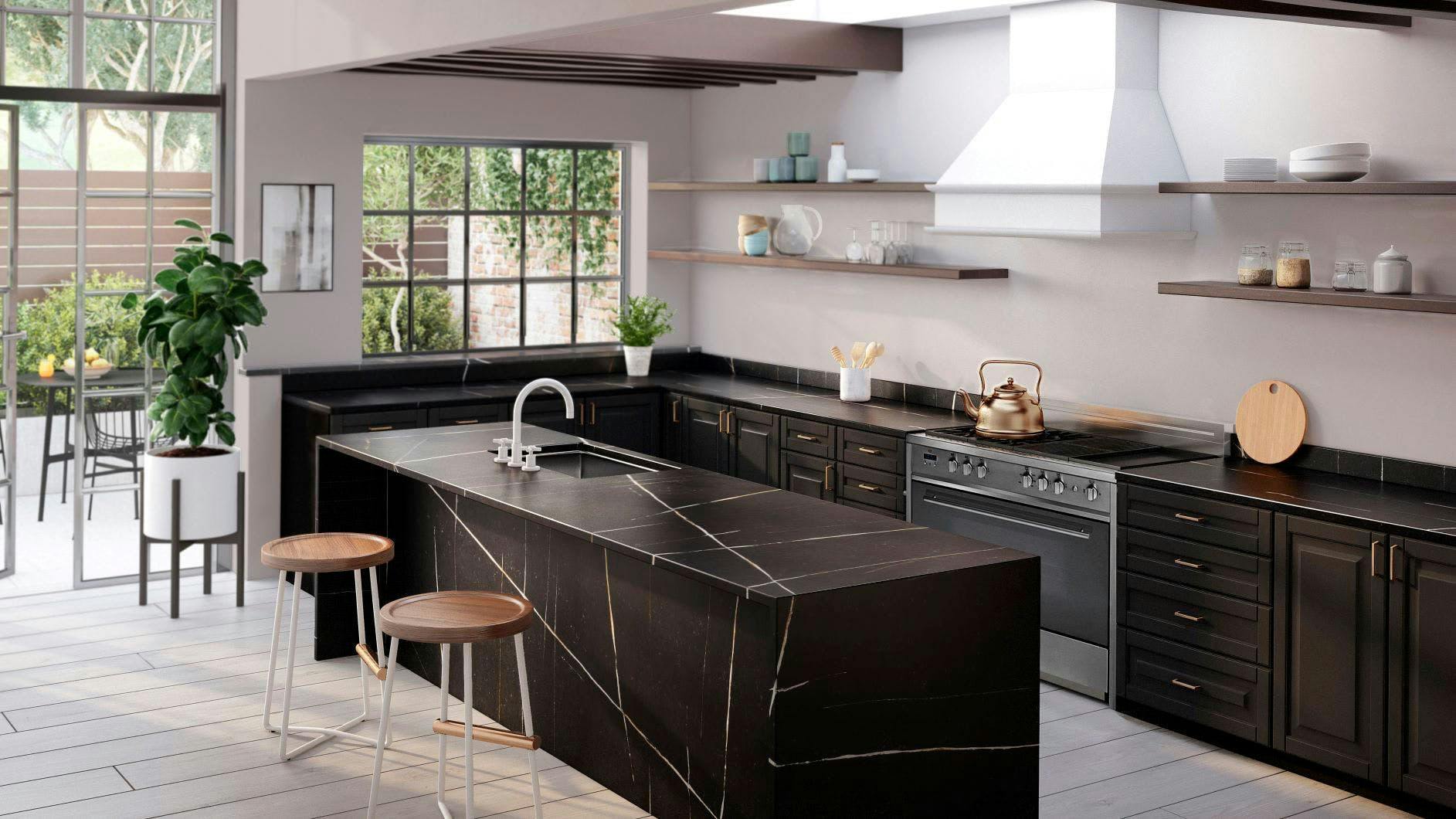 Eternal Noir
provides an asymmetrical design inspired by the pure elegance of natural stone. Its black finish emanates distinction and simplicity and its intense, dramatic white and orange veining appeals to a whole spectrum of aesthetic tastes. Eternal Noir is a colour that has the power to captivate and inspire interior design choices based on dark colours.
Silestone Silken Pearl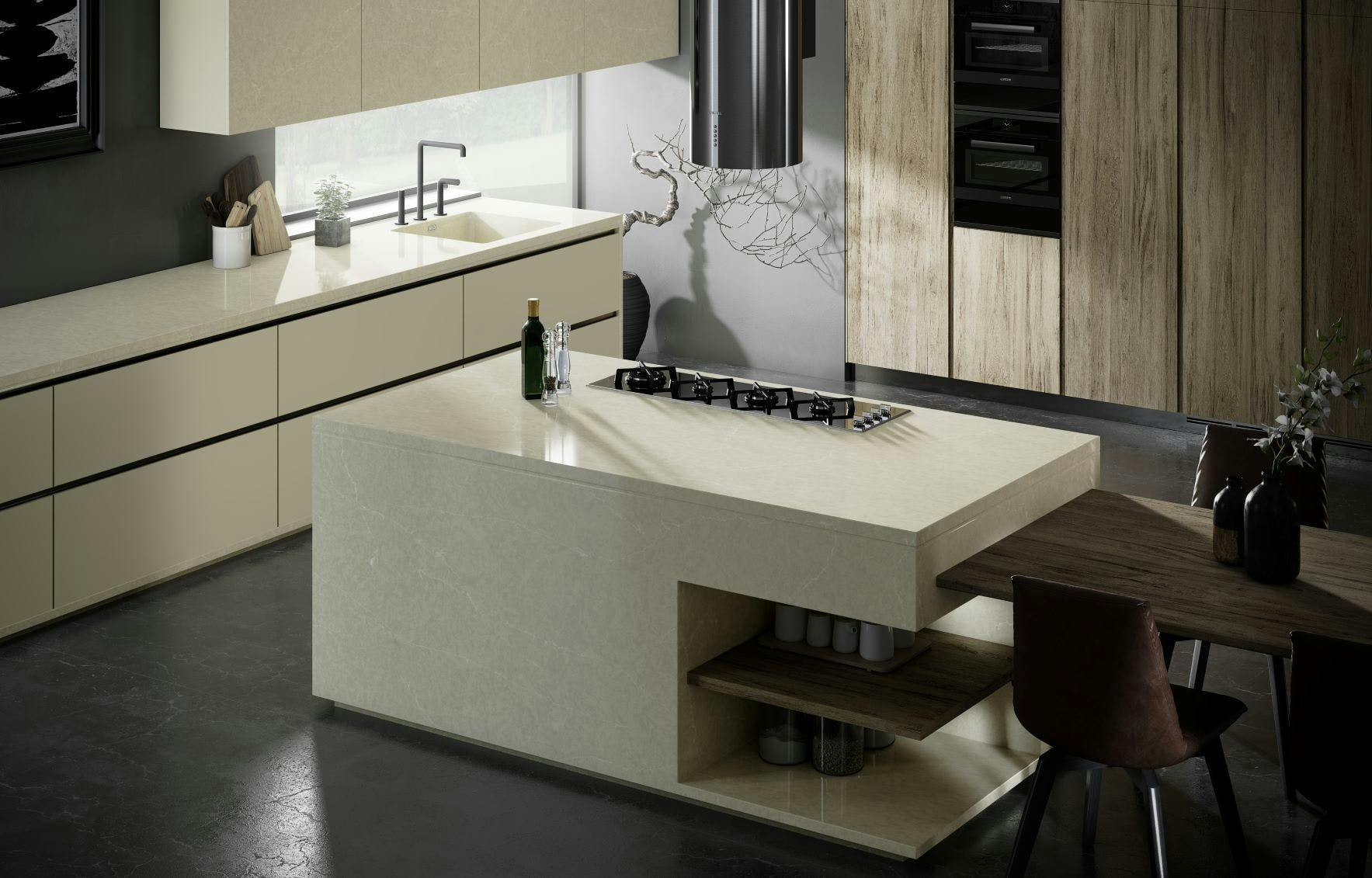 Silken Pearl
takes its inspiration from a creamy stone whose smooth, refined base is complemented by delicate white veining. A notably natural and calm look. This colour option provides architects and designers with a wide range of aesthetic combinations. Silken Pearl is synonymous with reliability. In keeping with the philosophy of the entire collection,
the veining plays an essential role
. The random nature of the veining pattern lends distinction, elegance and a sense of continuity and completeness.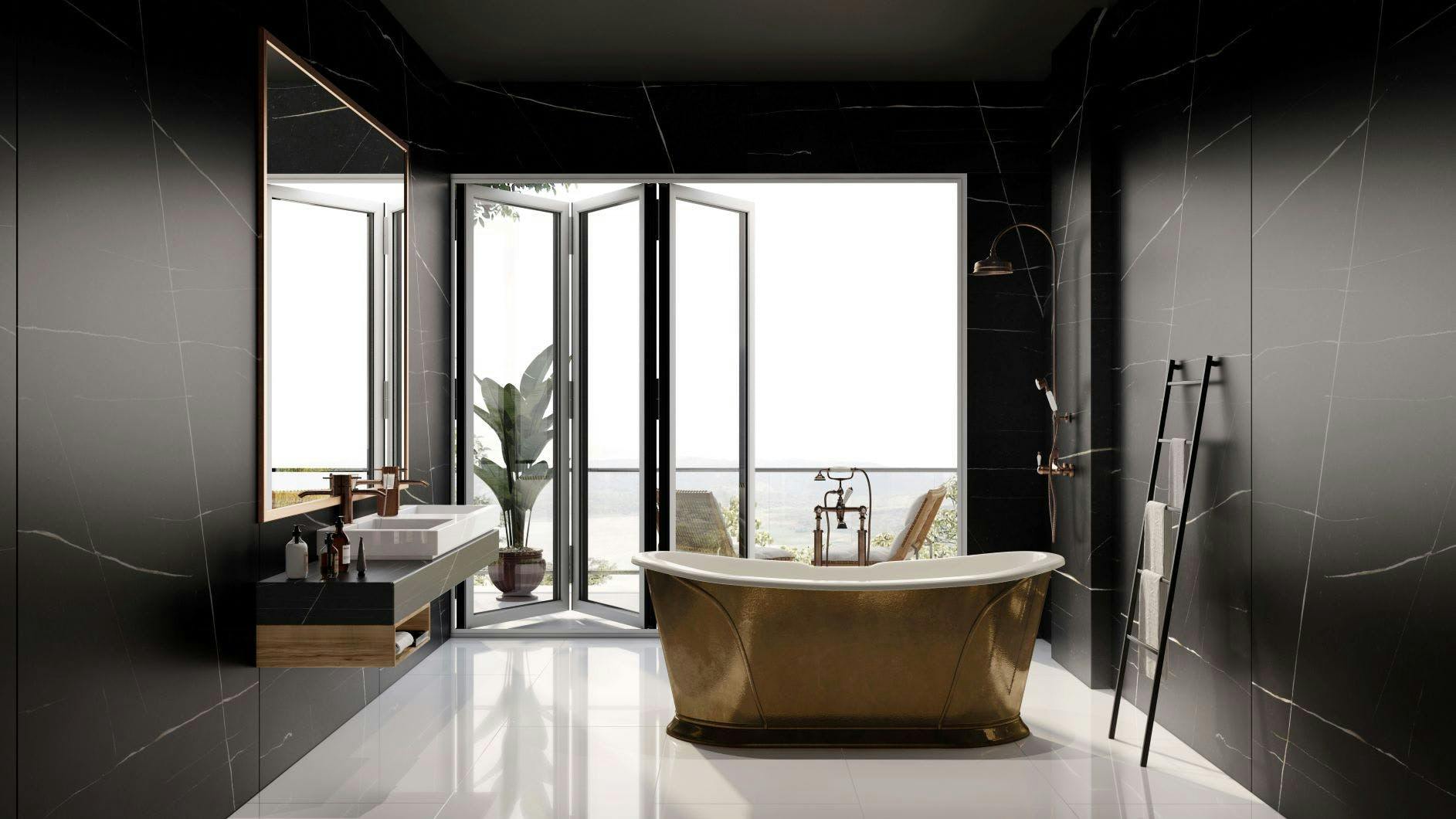 The
inherent exclusivity of the natural stone is intensified in this series by Silestone®
, whose
natural finishes are not only beautiful, but they also come with the advanced technical properties
that only a surface such as Silestone® can guarantee. Eternal Noir and Silken Pearl, as well as the colours from the same Eternal series, Eternal Marfil, Desert Silver, Charcoal Soapstone, Eternal Marquina and Eternal Serena, are manufactured using Silestone®'s innovative N-Boost technology, which results in more intense colours and an extraordinary shine, and particularly facilitates daily cleaning and maintenance.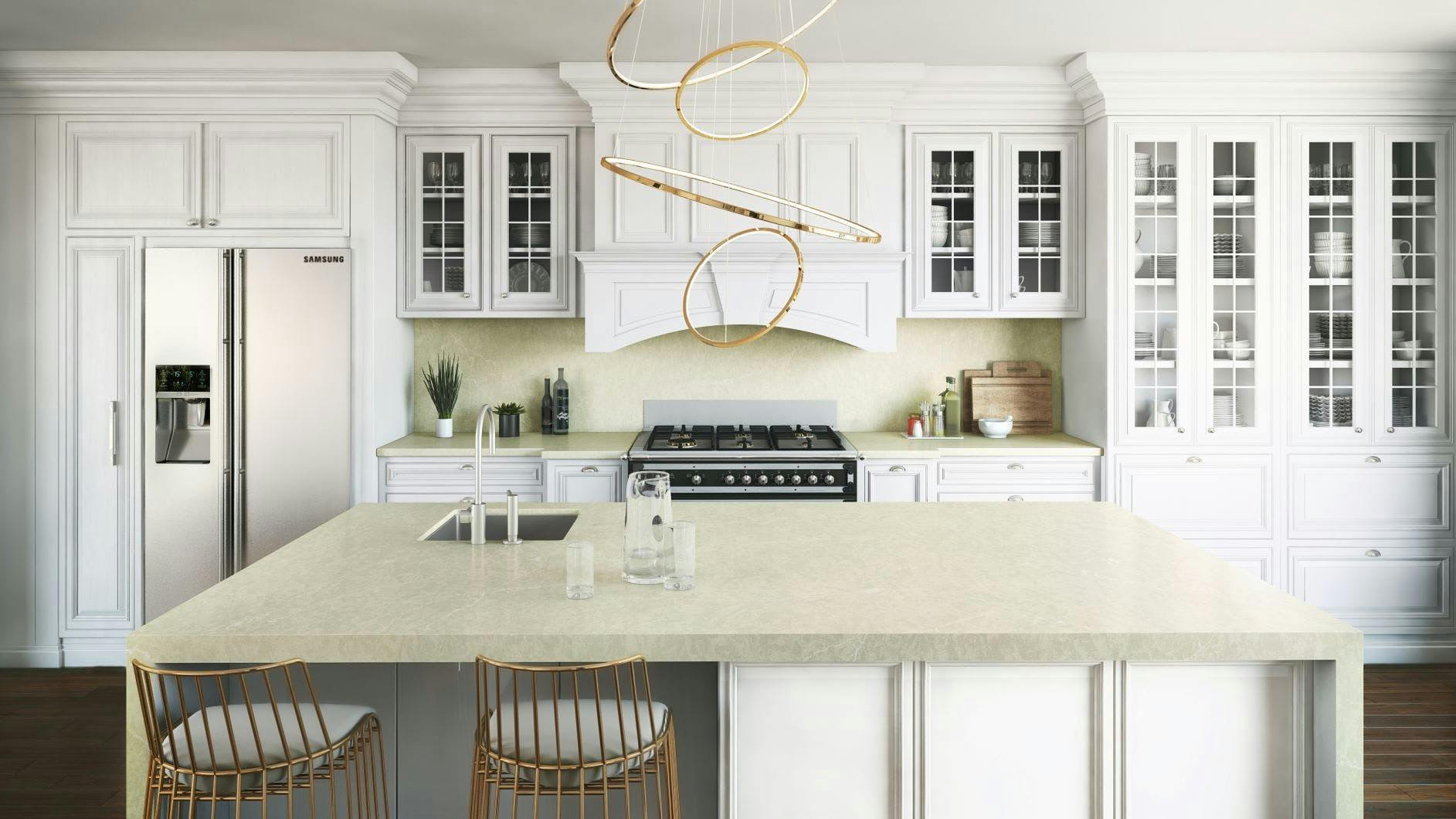 2019 Kitchen & Bath Business Product Innovator Awards
Silestone Eternal Noir
received third place in the Bathroom category of the 
2019 Kitchen & Bath Business Product Innovator Awards (US)
. The Kitchen & Bath Business Product Innovator Awards recognize products based on criteria including fulfilling a market need, technological advancement, aesthetic merit, and innovation.
Silestone Eternal Noir stood out to the judges because of
"
the surface's innovation in how it is produced, its indication of the cool and classic looks to come and its beautiful example of what true attention to detail looks like
." This recognition further solidifies Cosentino's place as a global leader in design and an innovator in the surfacing industry.
PR New additions to Eternal the best-selling Silestone colour collection