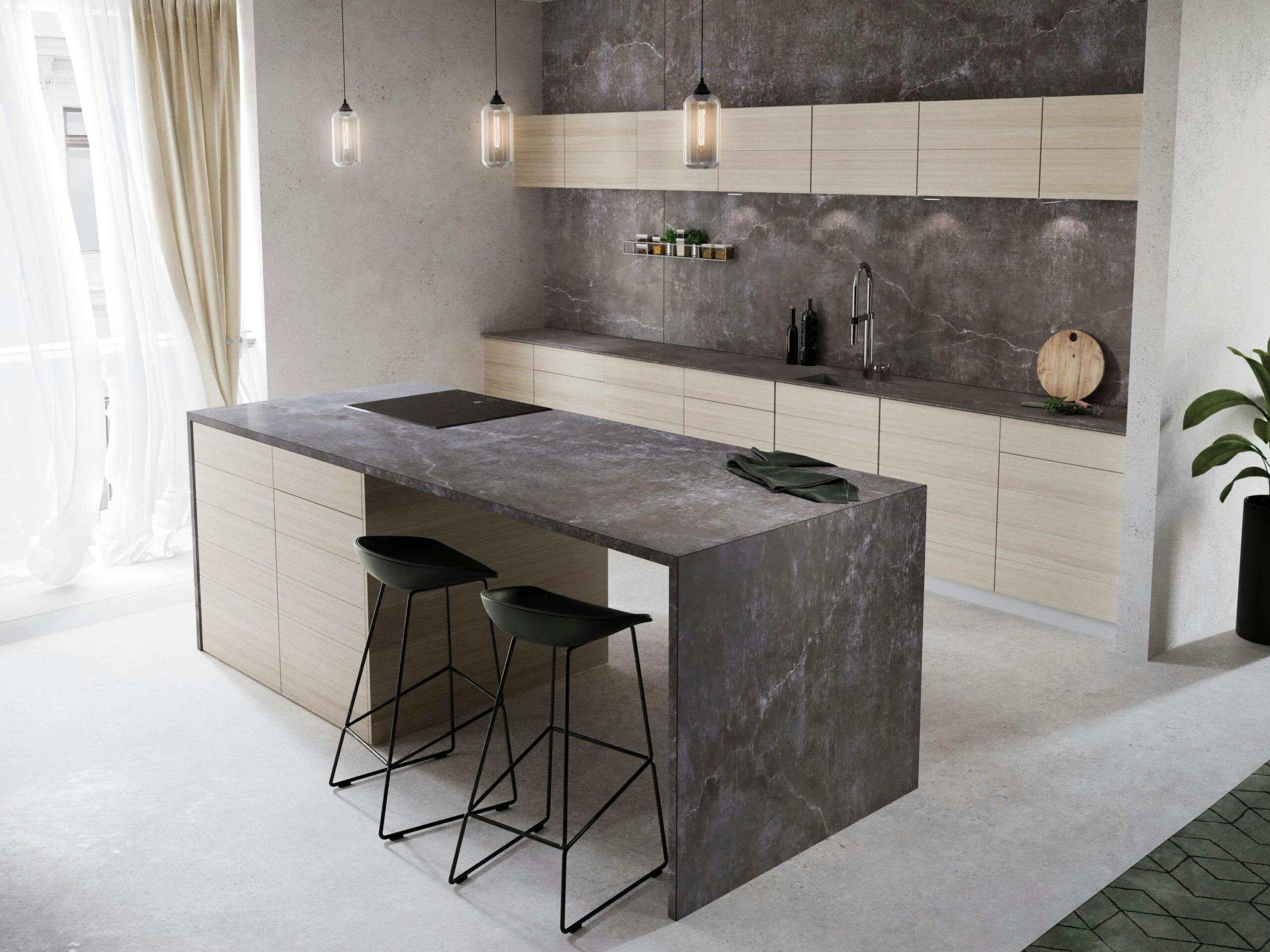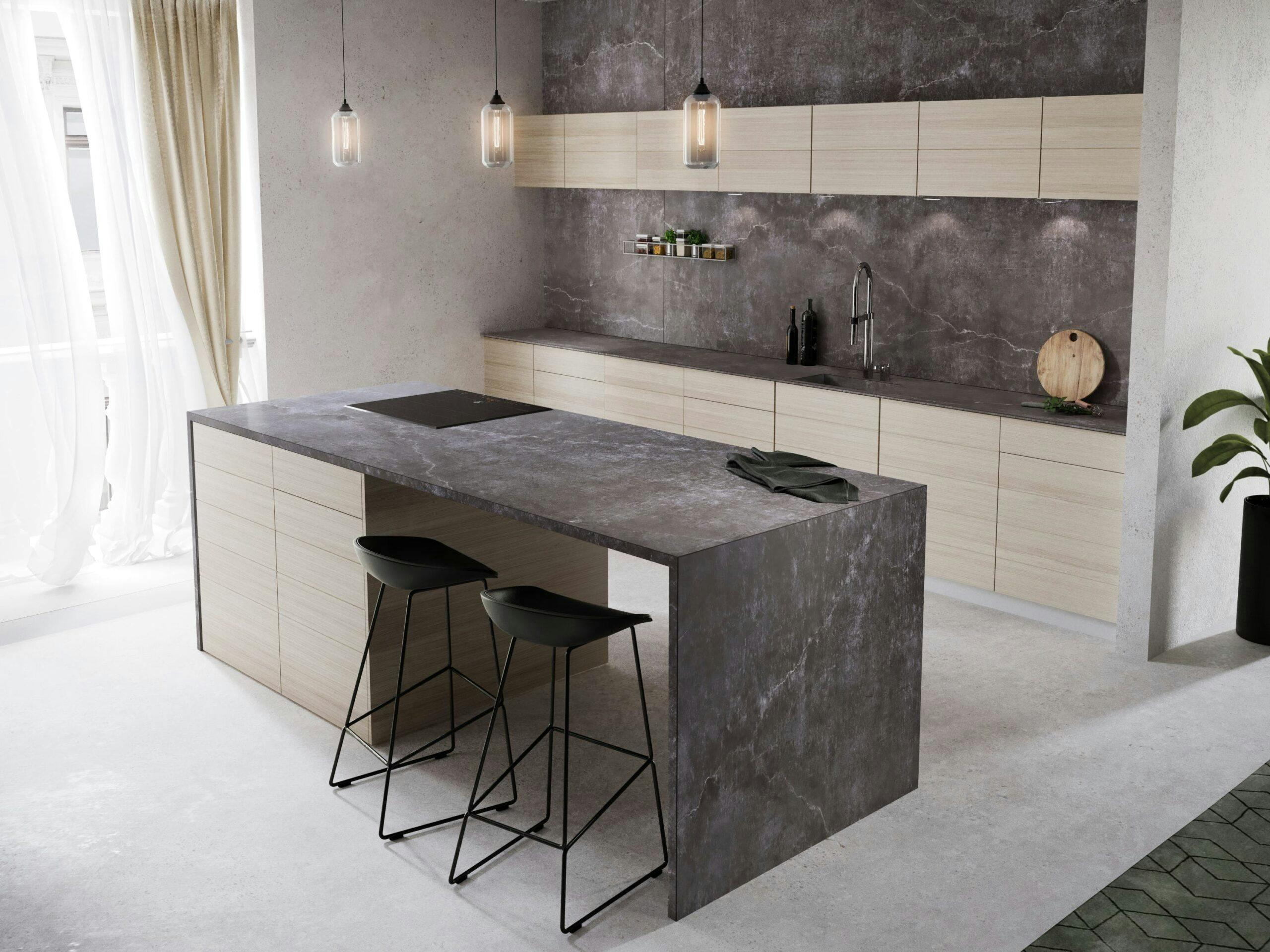 New colours for Dekton® Industrial
Cosentino Group has developed four new matte colour offerings to expand the successful
Industrial
collection of the ultracompact surface Dekton®. In partnership with the Argentinian designer and architect Daniel Germani, Cosentino continues to align its innovation and research with global trends and creates new benchmarks at the highest level of aesthetics.
Laos, Soke, Kreta and Lunar
are the new Dekton® Industrial colours, which share a calm, careful aesthetic:
"Laos"
Inspired by industrial materials, Laos is a transgressive reinterpretation of cement. Dark in colour and with a weathered structure, Laos defines the personality of the Industrial range, reinterpreting it and showing its most innovative side. Its aesthetic is based on a matte finish with grey veining and golden tones, ideal for the most avant-garde settings.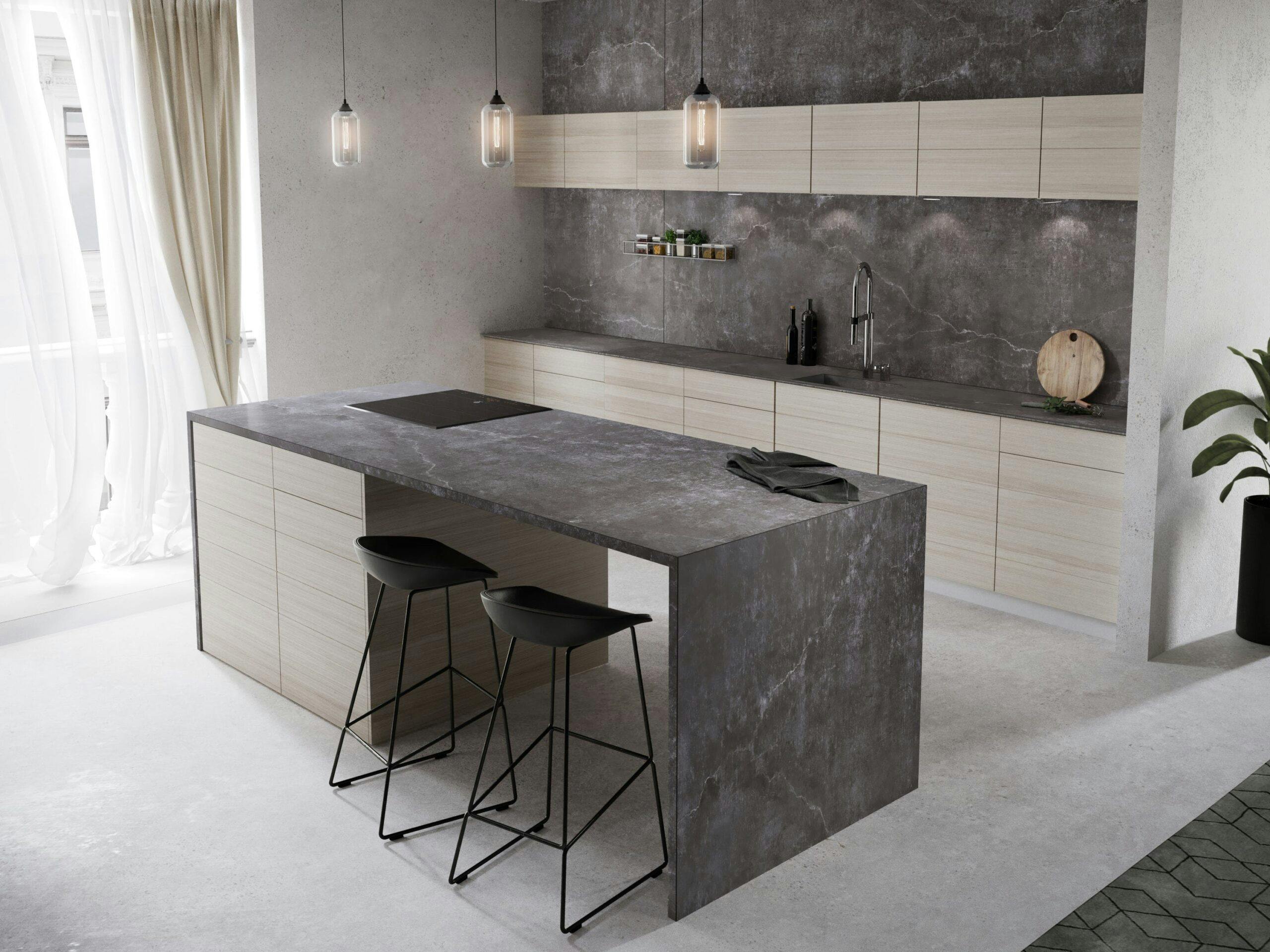 "Soke"
With a careful, distinguished look, Soke is a colour inspired by classic cement flooring. Its structure of realistic cracks is subtly integrated into a background full of detail. Grain and base blend to perfection in a range of greys, becoming a versatile colour for any application.
"Kreta"
Inspired by classic cement flooring, Kreta appears with a calm structure. Its design is uniform and restrained, though areas of dark and light appear at random depending on the density of the grain. Its matte texture and grey colour are an ideal match for any kind of material.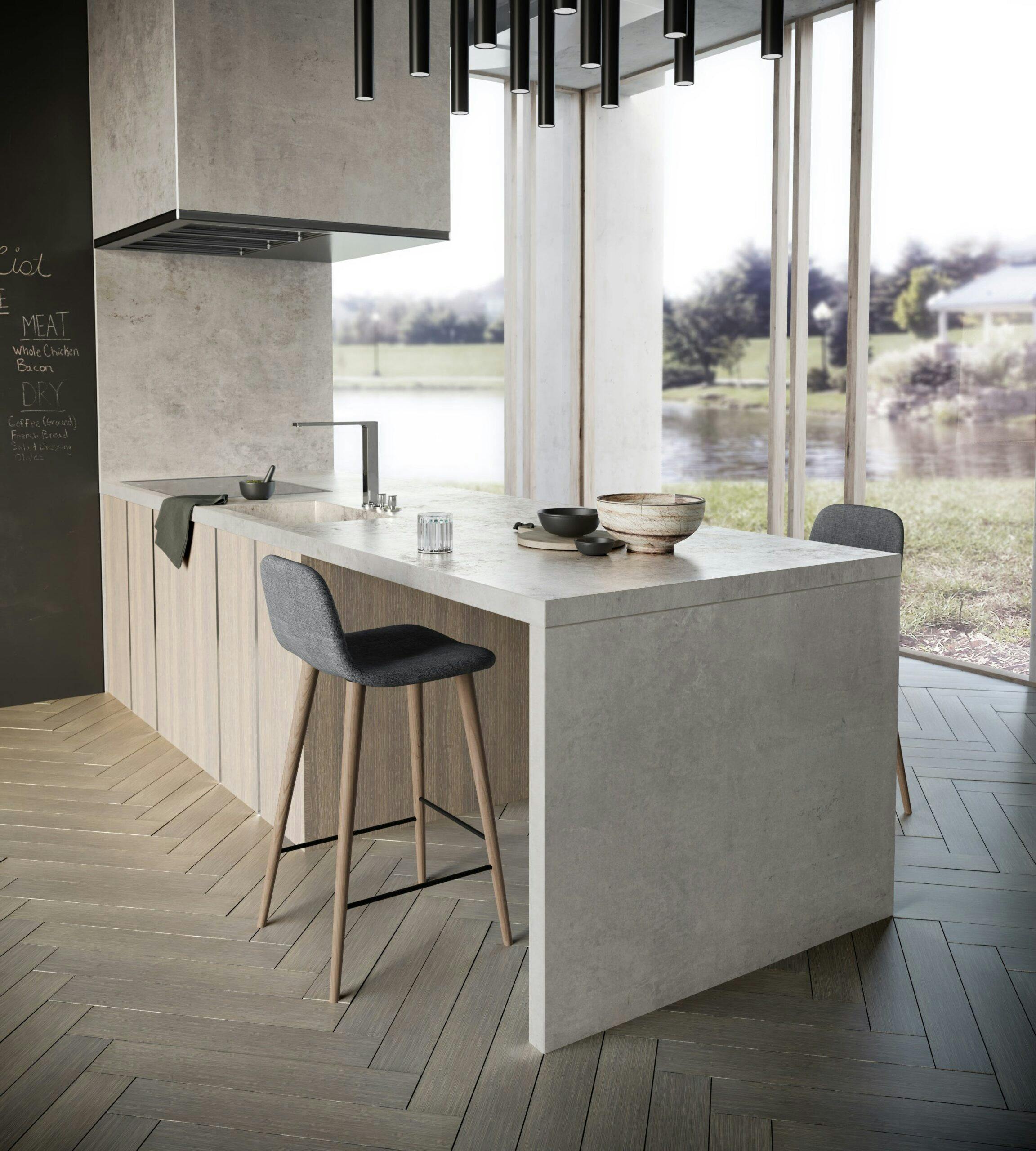 "Lunar"
Inspired by industrial aesthetics, Lunar is a reinterpretation of conventional cement. Its smooth structure and white base make the colour Lunar a fashion item. Its pattern and background come together in a balanced, harmonious way, offering a sublime result for modern décor."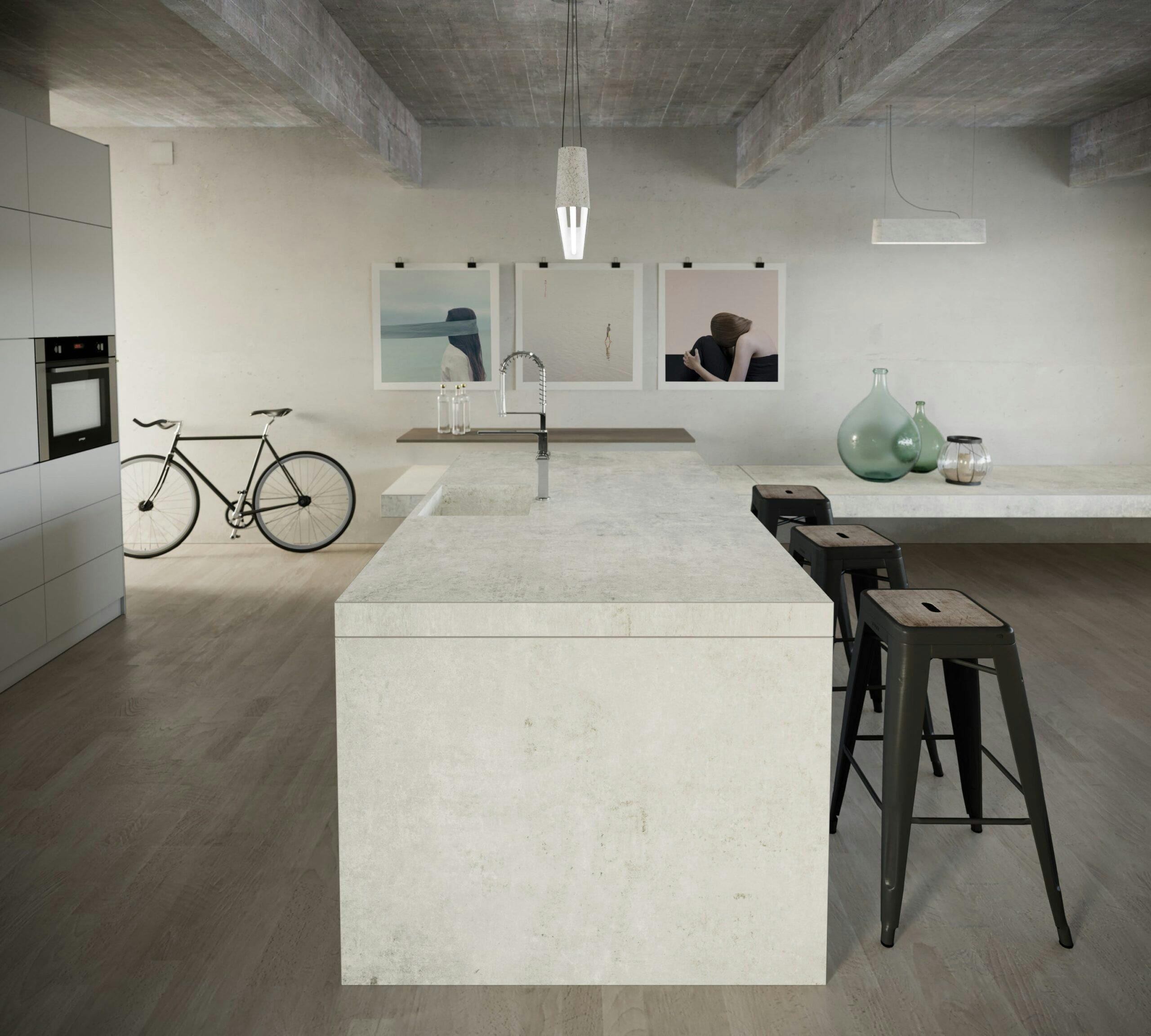 PR_Dekton by Cosentino adds four new colours to the ground-breaking industrial collection