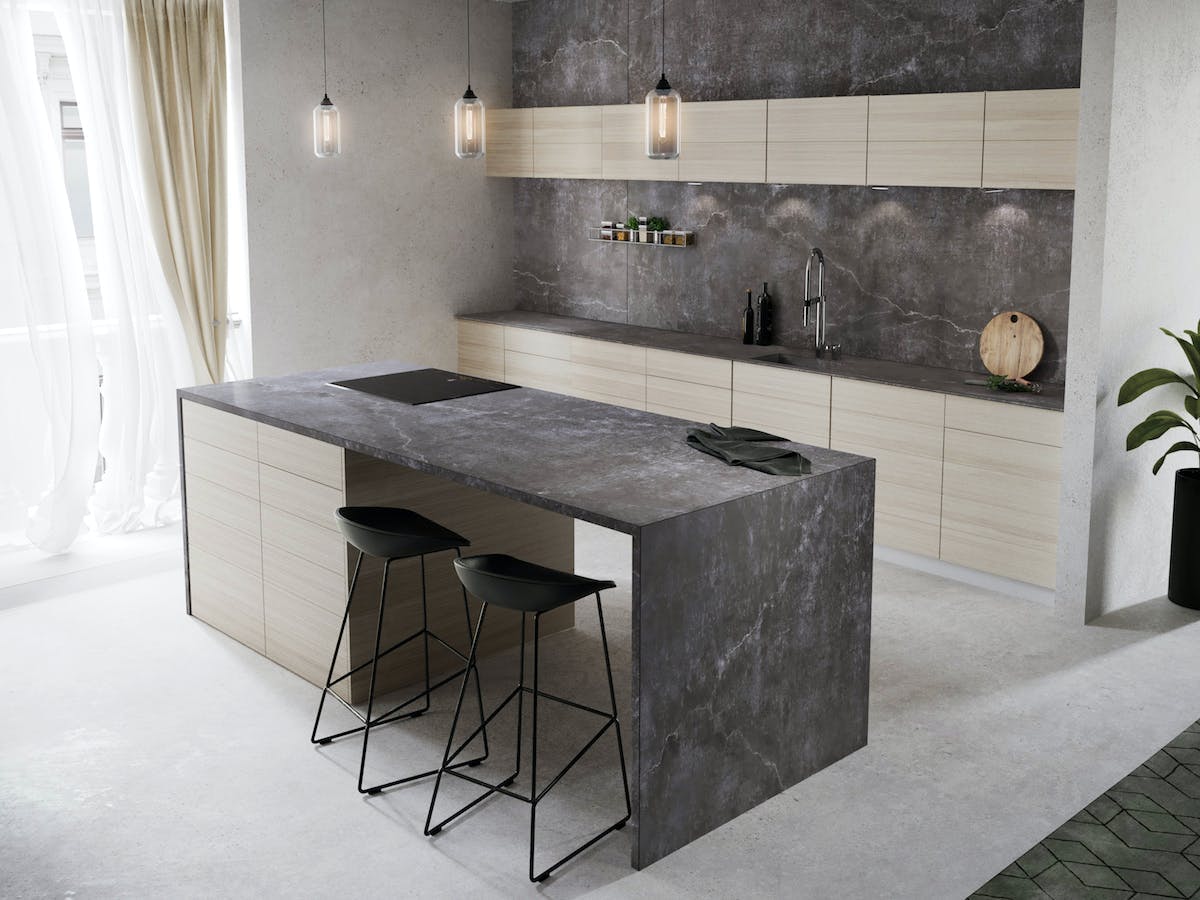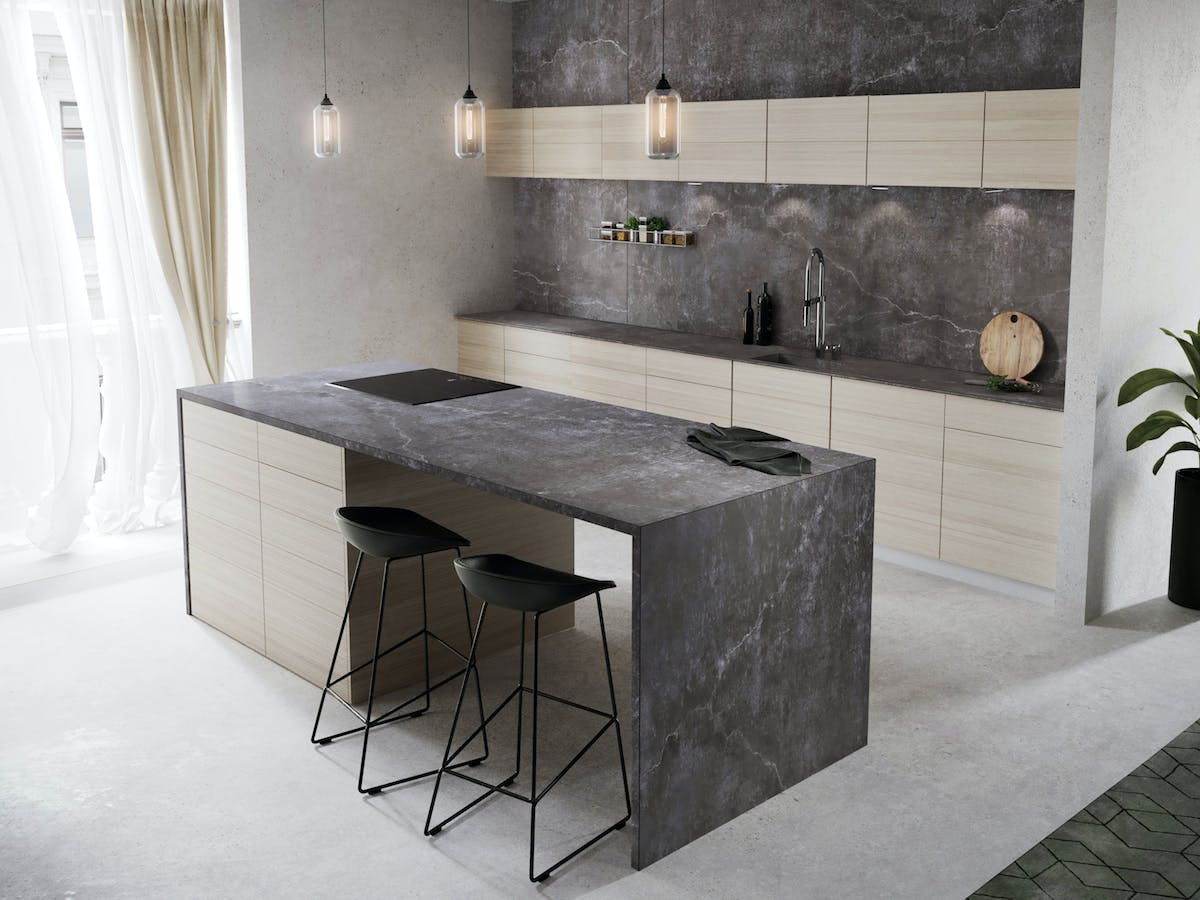 Cosentino is making a major worldwide sales launch with the presentation of new finishes for Dekton® and Silestone® that address current aesthetic and decorative trends in interior and exterior architecture and design. The two trends defining this important launch are the Cement trend and Natural trend. These new colours were unveiled this year at Milan Design Week 2018, where they were warmly welcomed and enthusiastically accepted by professionals and end consumers alike.
"Cement Trend"
Cosentino has managed to reinterpret the different grey and industrial tones that make up building materials such as cement and concrete, and whose presence in avant-garde and contemporary design grows every day. This trend includes the new
Laos, Soke, Kreta and Lunar colours from the Dekton® Industrial Collection.
"Natural Trend" 
Cosentino continues to bet on the beauty of the natural, the beauty of the eternal, the beauty given to us by the most well-known and requested marbles asked for by lovers of natural stone. Within this trend, we find the new
Vera and Kira colours from Dekton®
, as well as the new classics
Pearl Jasmine, Eternal Marfil and Desert Silver from the Silestone® Eternal Collection.
Dekton® by Cosentino
"New Dekton® Industrial colours"
 Cosentino is developing four matte colour offerings to expand the successful
Industrial
collection of the ultracompact surface Dekton®.
Laos, Soke, Kreta and Lunar
are the names given to the new Dekton® Industrial colours; with a calm, detailed aesthetic, they reinterpret different cement finishes.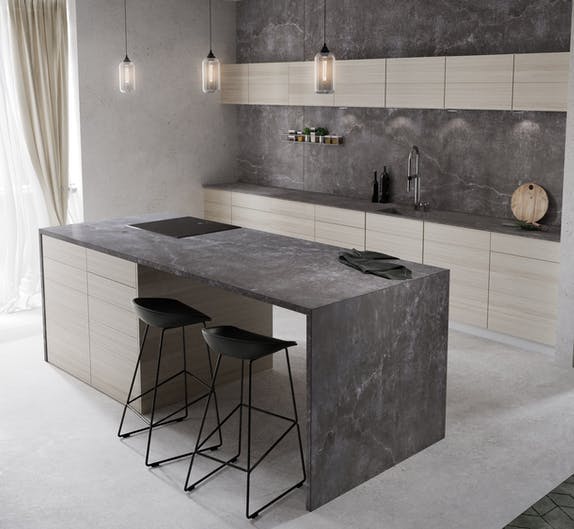 "Vera and Kira"
 With nature and its pure aesthetic as the real protagonist, Cosentino is launching these two new colours to form part of the Dekton® Natural Collection.
Vera and Kira
are inspired by the elegant, versatile appearance of the popular Gris Pulpis marble, and the difference between the two lies in their base tone.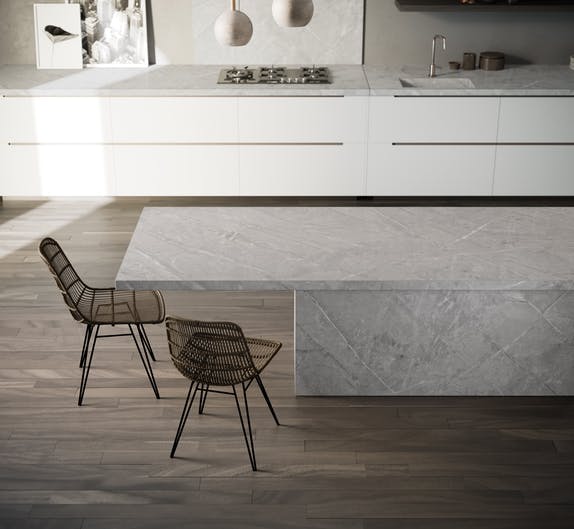 Silestone® by Cosentino
"Silestone® Eternal expansion"
 Cosentino is expanding the successful Silestone® Eternal collection, which pays faithful tribute to history's most popular marbles. The new colours with an authentic natural, marbled aesthetic, which they fuse with the technology, innovation, quality and functionality of Silestone®.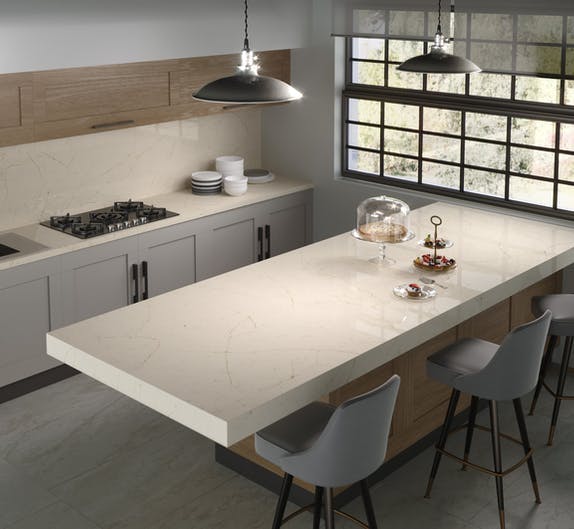 PR_Cosentino takes inspiration from cement and natural stone to expand its Dekton and Silestone colour ranges 210618