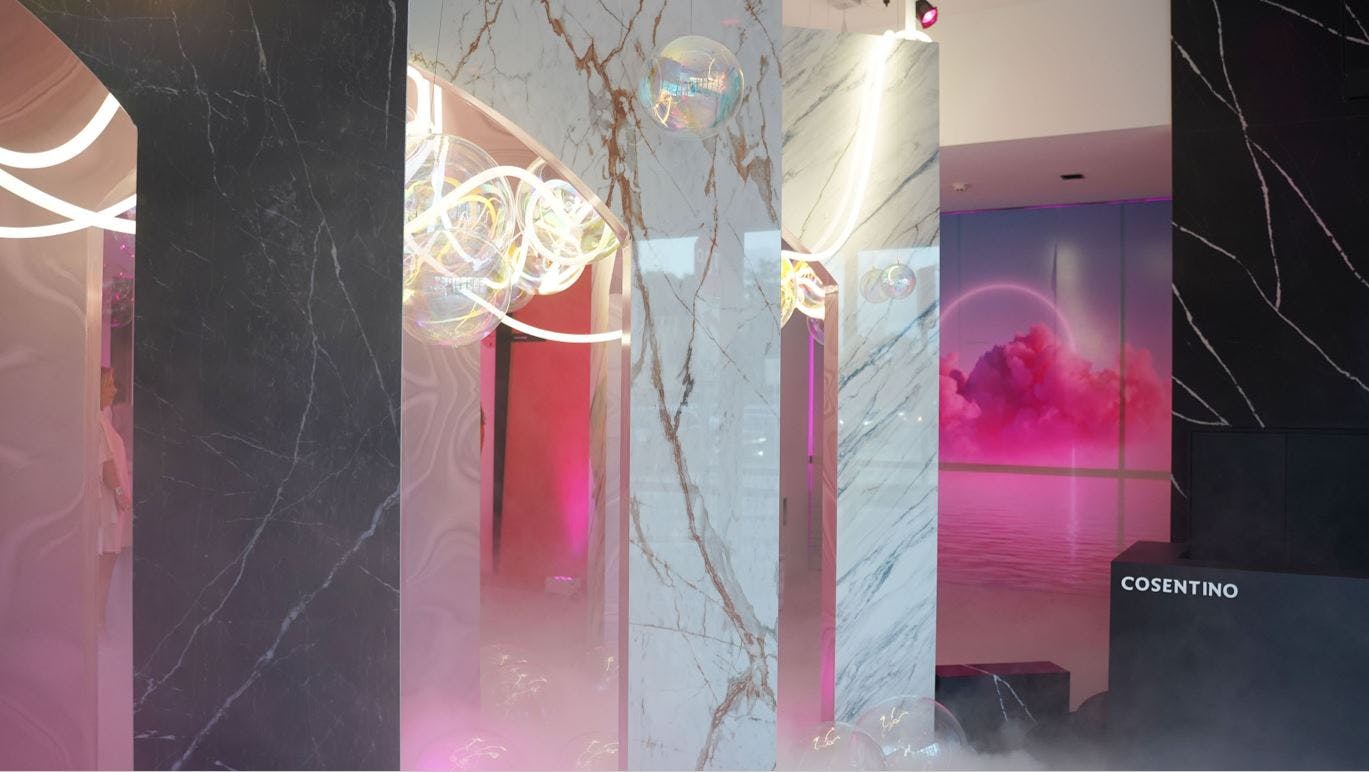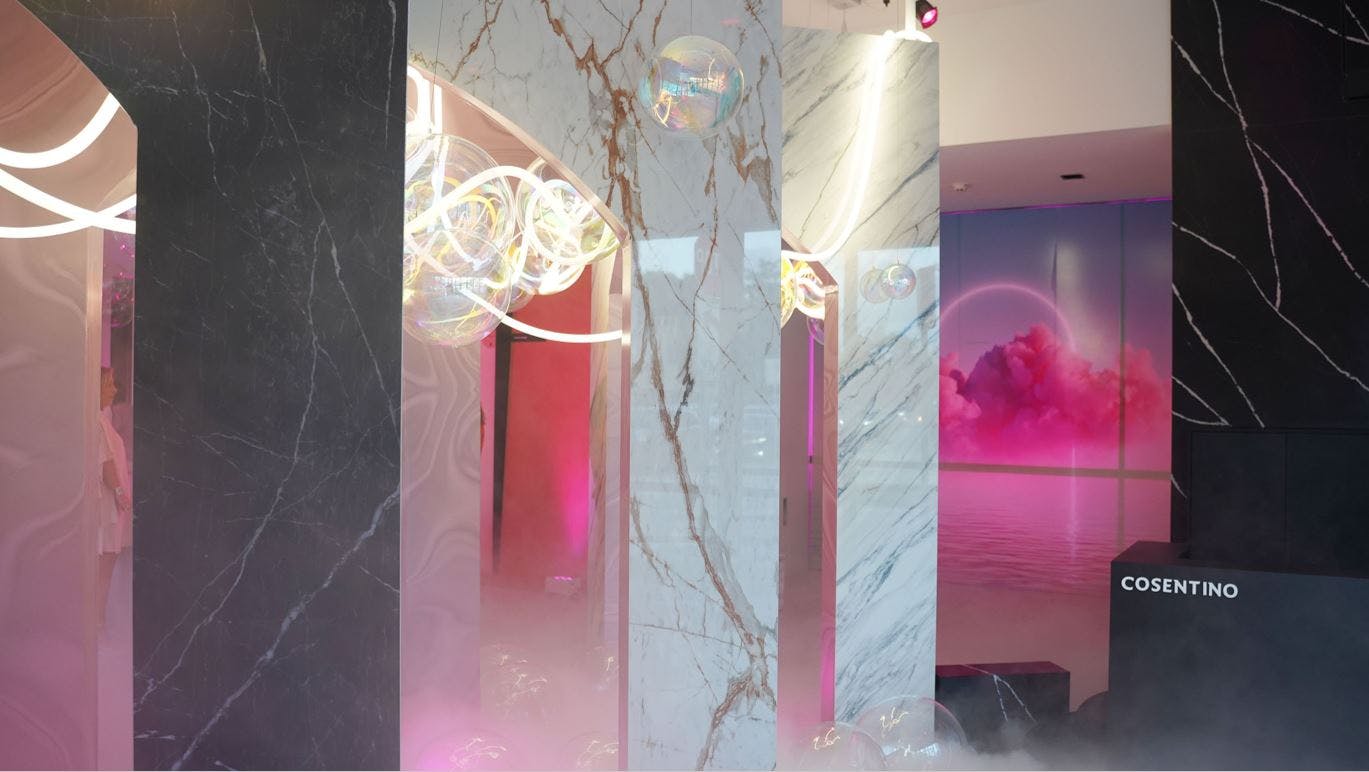 NINA MAGON TRANSFORMS COSENTINO MIAMI CITY INTO AN IMMERSIVE INSTALLATION FOR MIAMI ART WEEK
"Dreamcloud", created in collaboration with the global surfacing brand and Studio M Lighting, captured the designer's avant-garde interpretation of the reflection and clarity found only in dreams.
Last week in the heart of Miami's Design District, Cosentino opened the doors of its Miami City to debut "Dreamcloud" – an otherworldly immersive art installation designed by acclaimed interior designer Nina Magon. The installation, which blurs the lines between states of consciousness, marks the newest chapter of Cosentino's collaboration with Magon, and celebrates the brand's intersectionality in the worlds of art and design. More than 200 of the country's leading designers, architects, customers and press were among the very first to experience "Dreamcloud" before it opens to the public for one day only.
To bring her vision for "Dreamcloud" to life, Nina channeled materiality and light – using a total of eight slabs of her newly-launched Dekton Onirika Collection and a concept collection she currently has in the works with design pioneer Studio M Lighting, slated to launch in Spring 2023. "Onirika is a metaphor for a voyage, and 'Dreamcloud' takes it to the next level," Magon said. "It's an escape from daily chaos – a portal that instantly gives a new perspective to ourselves and the world around us."
Magon used each colorway from the Onirika Collection with great intentionality – as a nod to the various levels of dreams experienced. Upon entering the wandering configuration of archways, guests were immersed in reflective surfacing – guided only by a meandering configuration of exaggerated lengths of LED-illuminated cords hanging overhead with airy, acrylic iridescent bubble clusters.
"It's been six years since we first met Nina, and we're constantly inspired to see how her own visions capture the unlimited, unexpected applications of Dekton," said Eduardo Cosentino, CEO of Cosentino North America and EVP of Global Sales. "In every facet of her work she pushes the envelope, and it motivates us to continue to do the same. We're thrilled Nina united us with Studio M Lighting to host this experience as part of Miami Art Week."
Nathan Sperling, Chief Product Officer for Maxim Lighting Group, agrees the collaboration couldn't be a more natural fit: "Like Cosentino, we're a family-owned company, and we're both deeply rooted in using modern innovation to elevate design. Cosentino shares our enthusiasm and dares to reimagine the way we present our capabilities. This ethos, which also resonates greatly with Nina, was foundational to the collaboration, and we're eager to explore other partnership opportunities with such an esteemed brand."