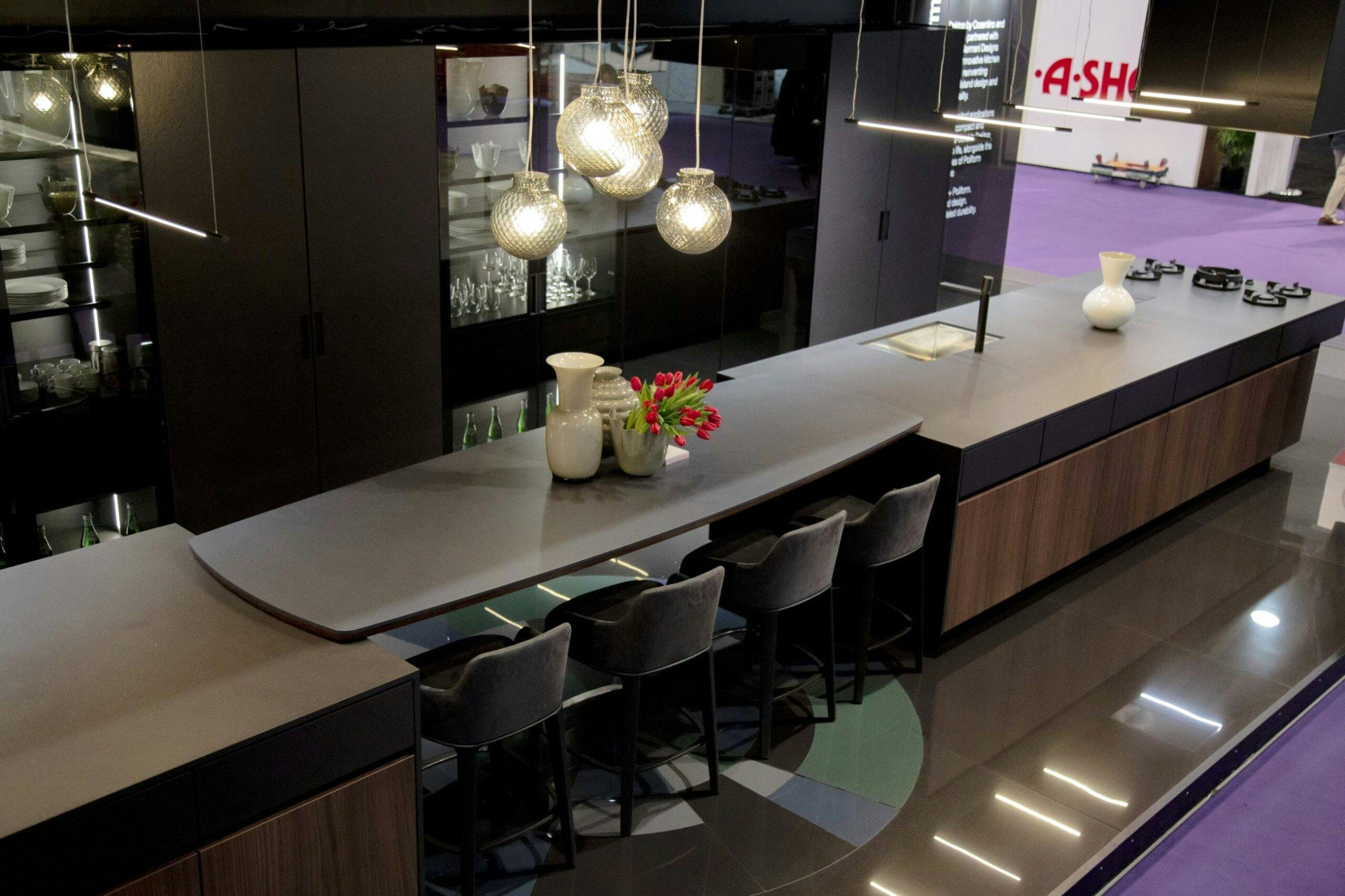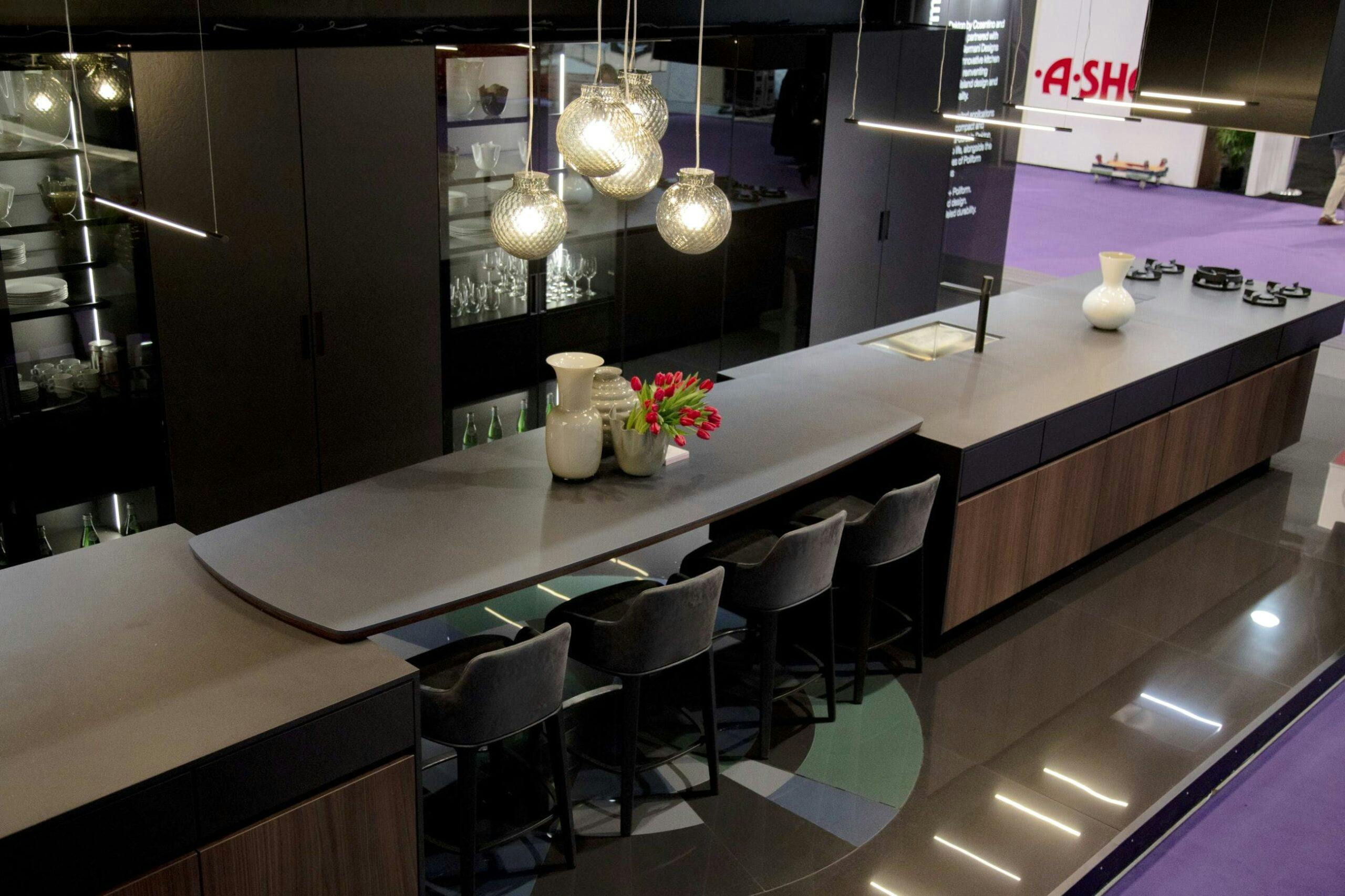 Poliform and Dekton® at KBIS 2019

At the 2019 KBIS, Italian furniture manufacturer Poliform and Dekton® will debut an innovative concept space that reimagines kitchen design.
Showcased in the Cosentino booth (C7616) at the Las Vegas Convention Center (February 19-21).
---
Designed in collaboration with architect and designer Daniel Germani of Daniel Germani Designs, the kitchen is a major feat of engineering - uniting modularity with unparalleled design. Crafted from Dekton® and Alea Plus, Poliform's contemporary kitchen system, the concept highlights the furniture brand's capabilities in customization and the unlimited applications of the ultra-compact surface. The entirely custom adaptation, not standard in the collection, will be offered made-to-order. Daniel Germani:
"There's a tendency in kitchen design to clad the sides of an island in surfacing for drama and impact. But it immediately limits its functionality. I instead envisioned two independent geometric volumes that create an equally stunning visual impact while maximizing use."
The result: A minimal, streamlined aesthetic where the quality of both materials shine.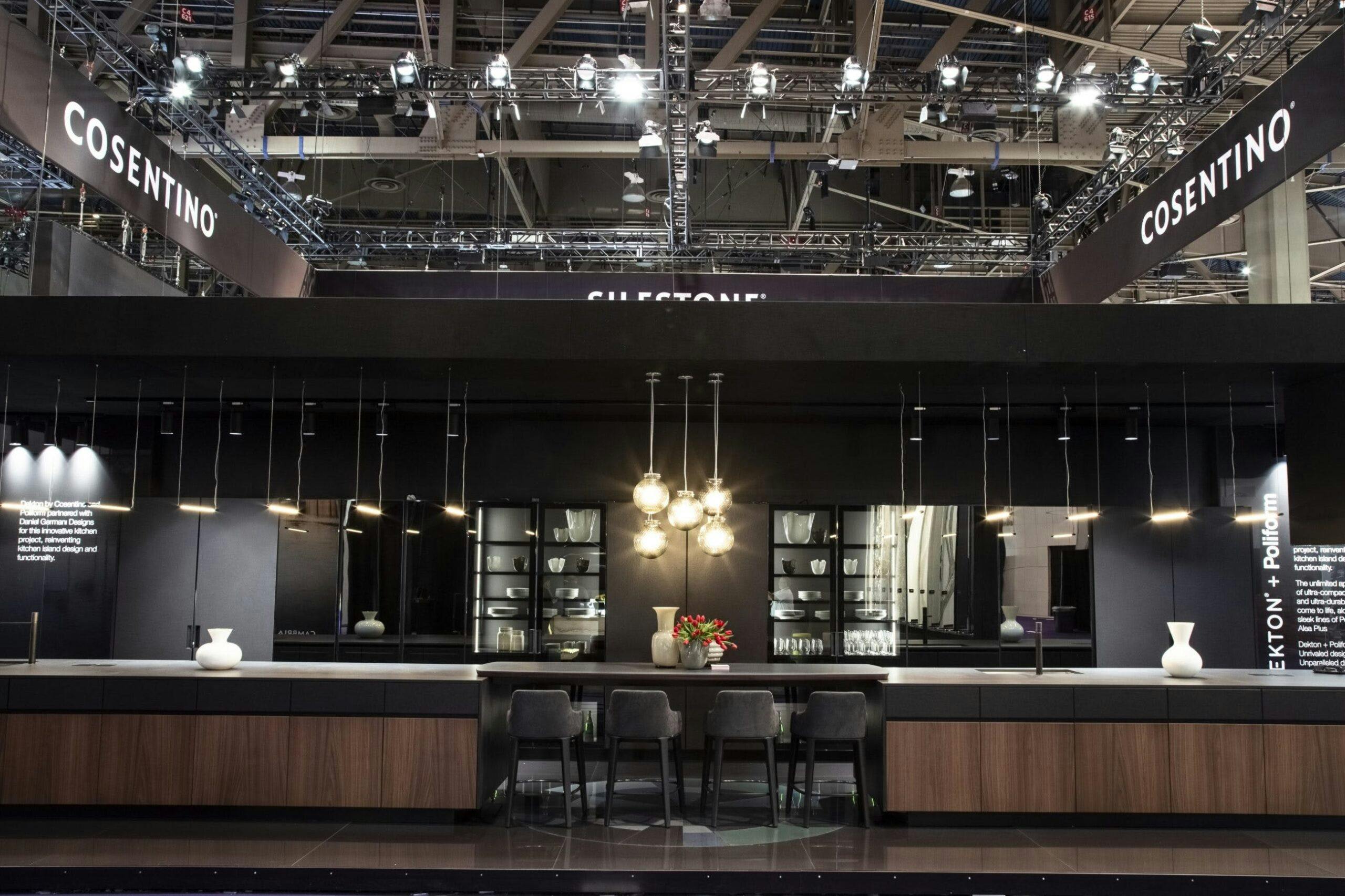 Dekton® Slim - Cosentino's new and thinnest slab yet at 4mm -- clads all door and drawer fronts, as well as the hardworking service areas and columns throughout the space, showcasing the material's amazing versatility. Germani selected Dekton® Sirius for its rich color and texture and to complement the Canaletto walnut bases throughout. Countertops crafted from 2 cm Dekton® ensure they will beautifully endure wear and tear, and withstand high pressure and temperatures, thermal shock, UV rays, scratches and stains.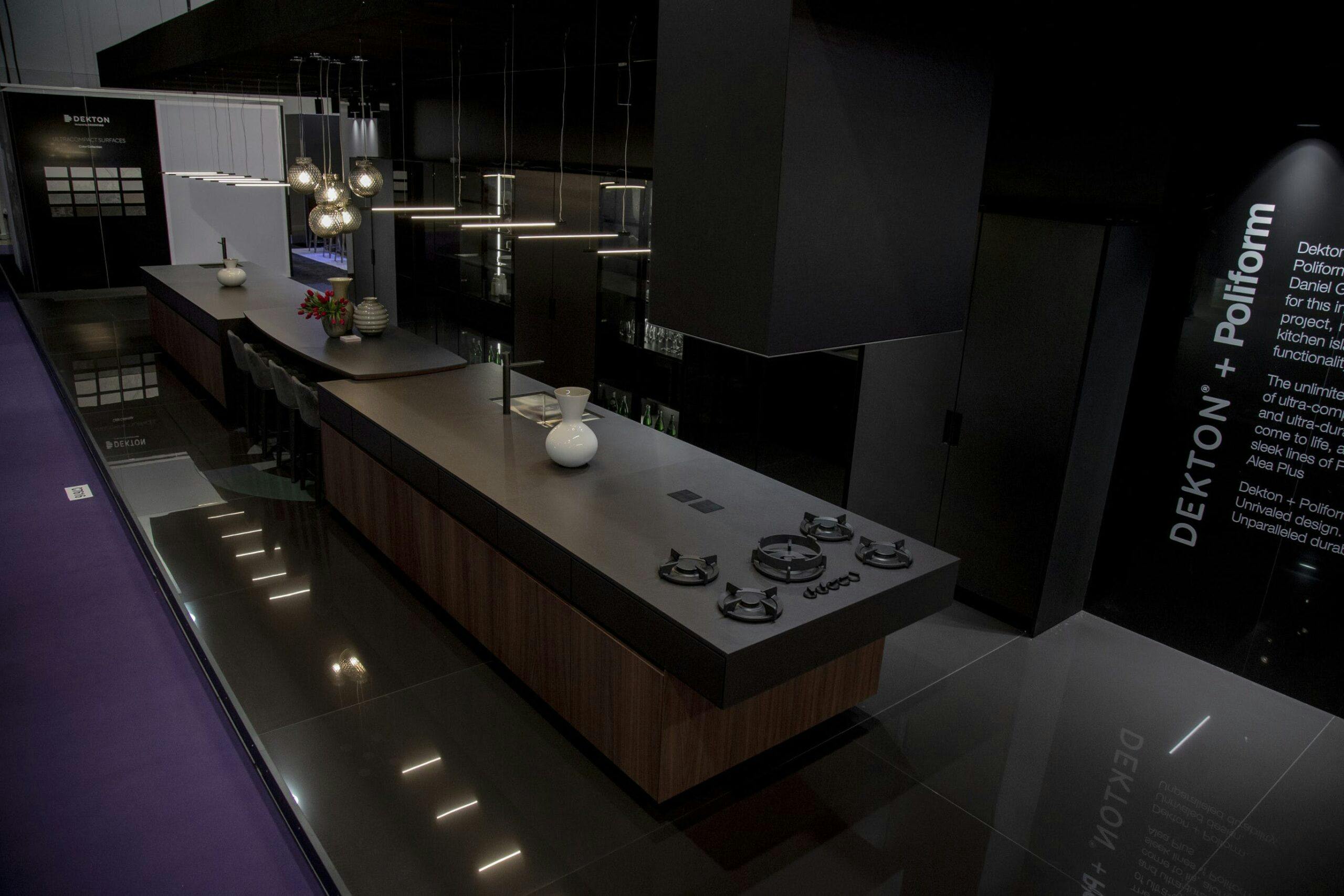 Equally impressive is the island's scale, almost 30 feet, which spans the length of the kitchen and allows two or more to comfortably share and work in the space. Two expansive islands unite with a singular slab of Dekton® Chromica Cobalt (a new prototype color for the brand), which defines the intended dining space for the kitchen. An integrated cooktop on one end contributes to the kitchen's sleek aesthetic and highlights Dekton®'s high resistance to heat.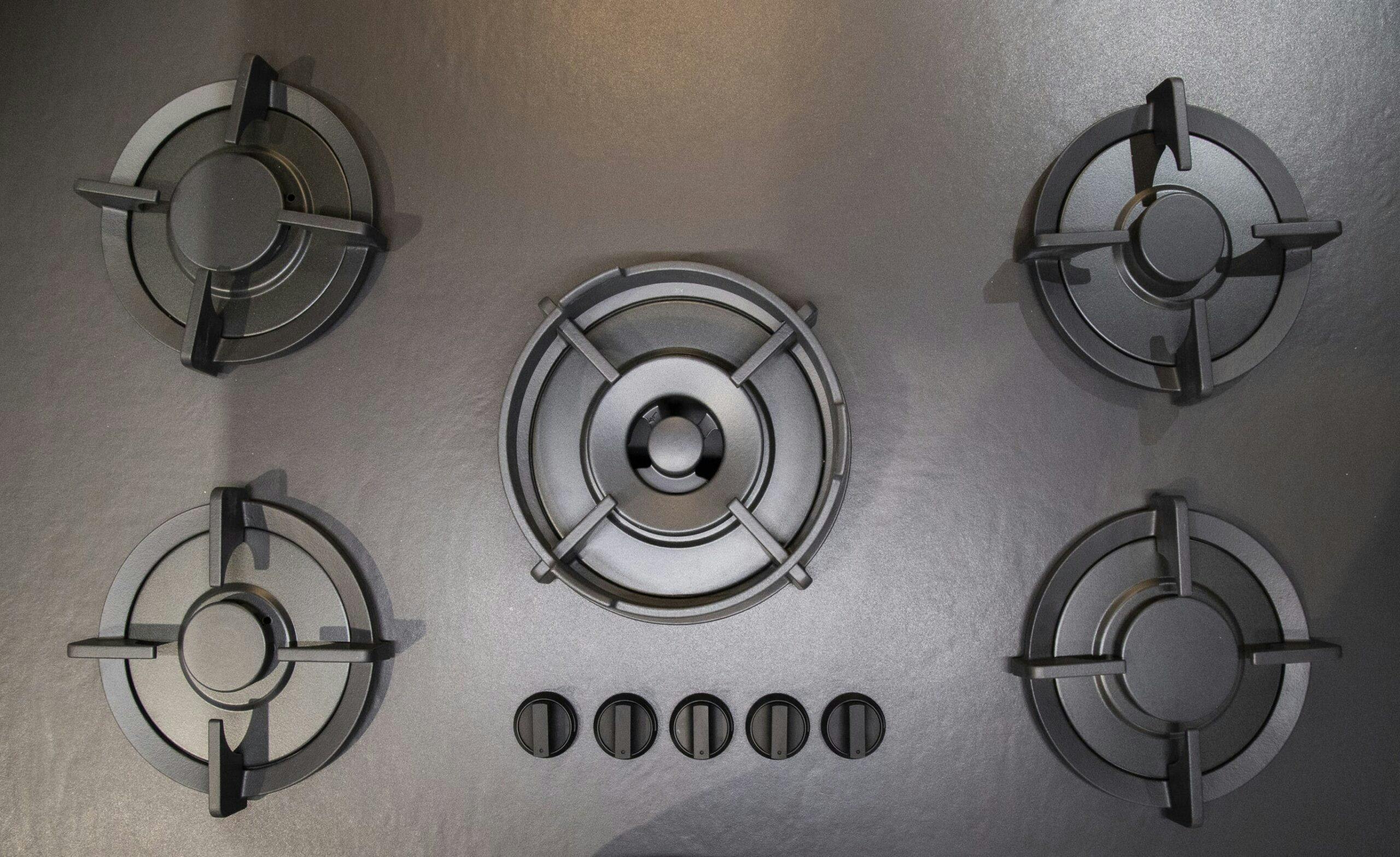 The other end is anchored with a service sink, so guests may still make full use of the space without interrupting meal prep. The dining table serves as a bridge for the two main volumes creating an organic and highly functional space.
More details: PR_Poliform + Dekton Collaboration KBIS