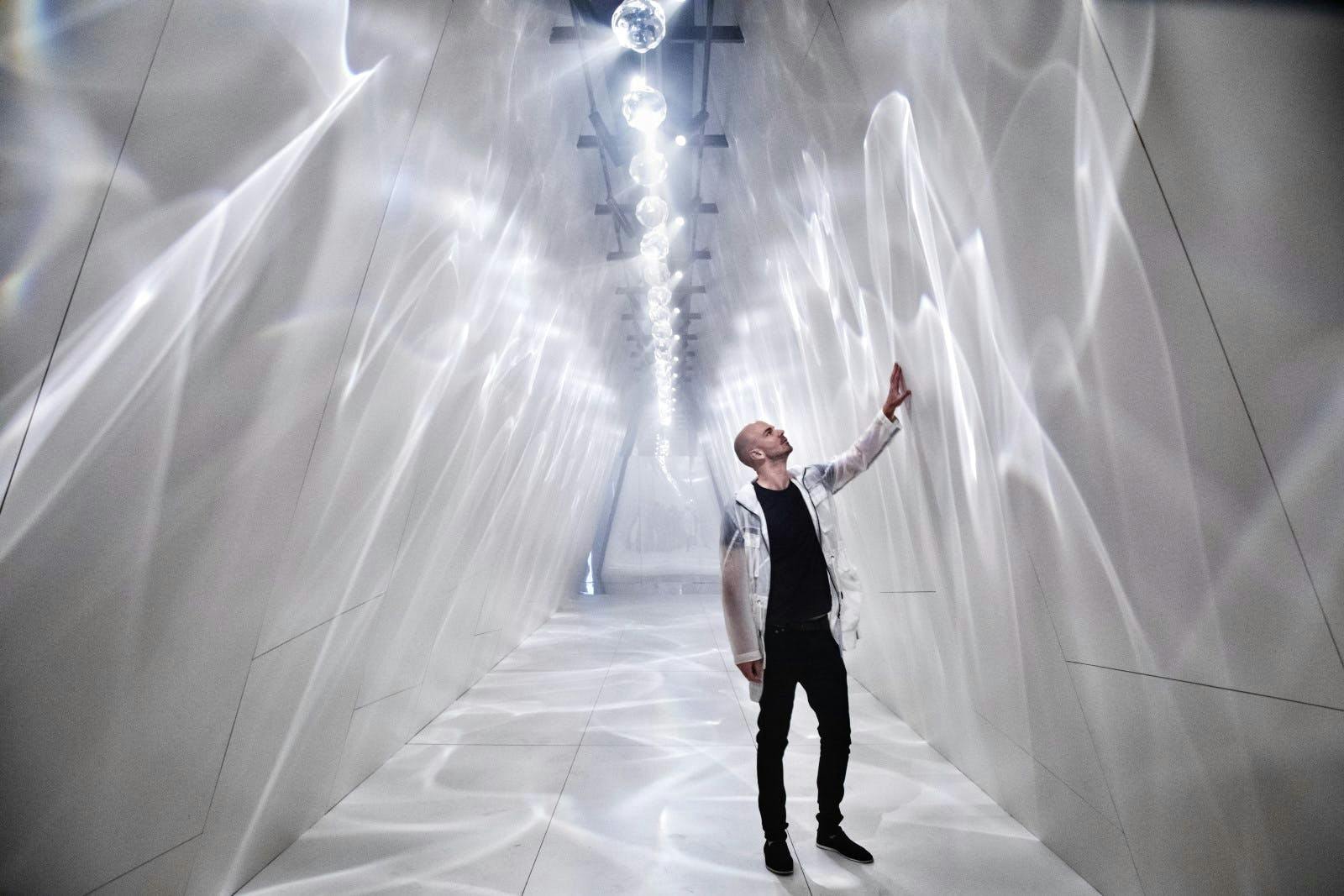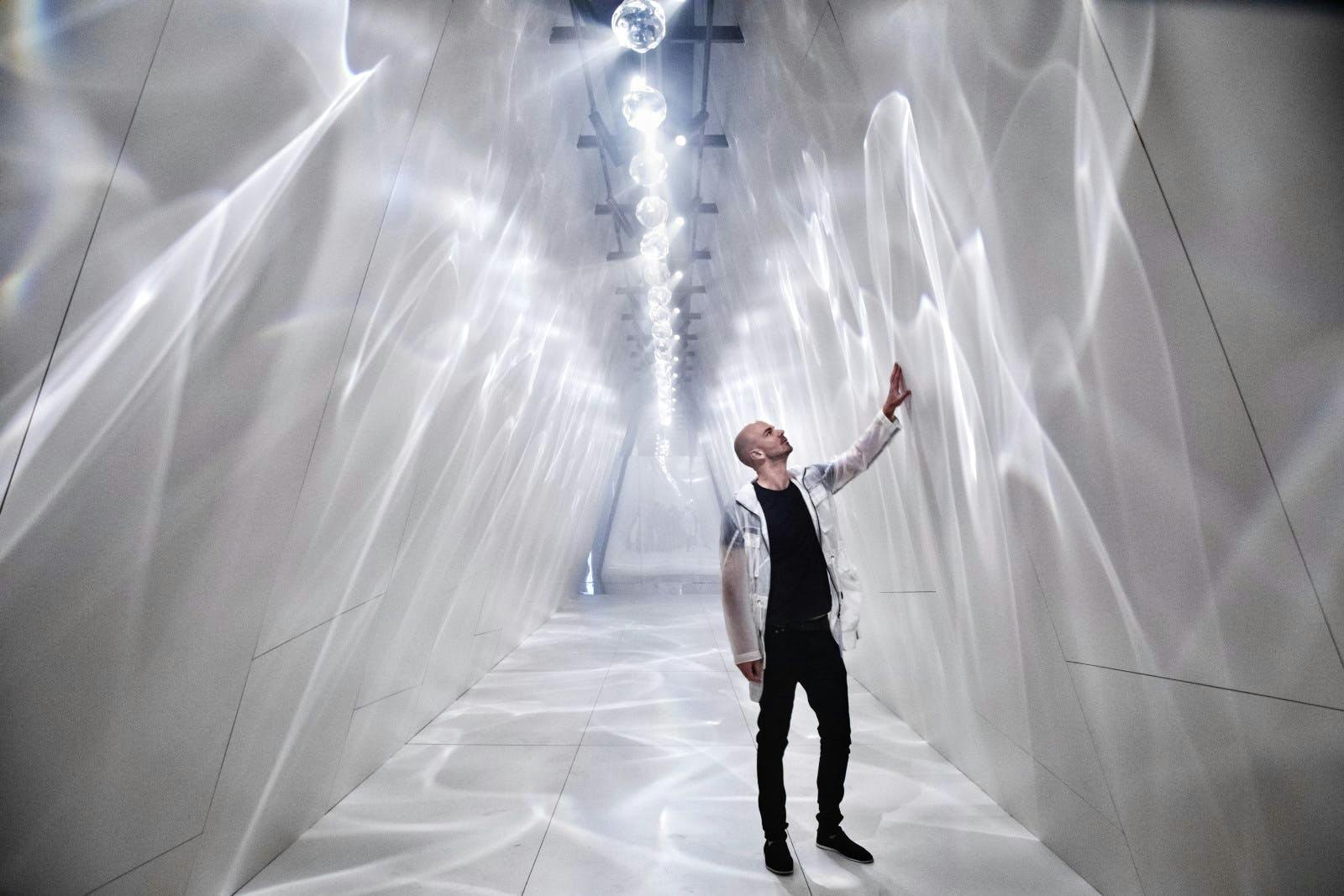 «Raytrace» with Dekton® in Milan 2019

Cosentino and Benjamin Hubert of LAYER present "Raytrace" with Dekton® at the Milan Design Week 2019.
The spectacular architectural installation showcases Cosentino's innovative Dekton® product and how it comes to life with light.
---
April 9th - 14th 2019, 10:00-20:00
Address: Ventura Centrale -Via Ferranti Aporti 27, 20125 Milan, Italy
Raytrace
is a 25-meter long and 6-meter high triangular passage made of Dekton® ultracompact surfaces. These surfaces, seemingly balanced on a single edge, create a huge passageway in which visitors can walk under and become an integral part of the installation. Benjamin Hubert took inspiration from the Dekton® creation process when designing
Raytrace
by putting the element of water back onto the material with caustics, the refraction of light through water.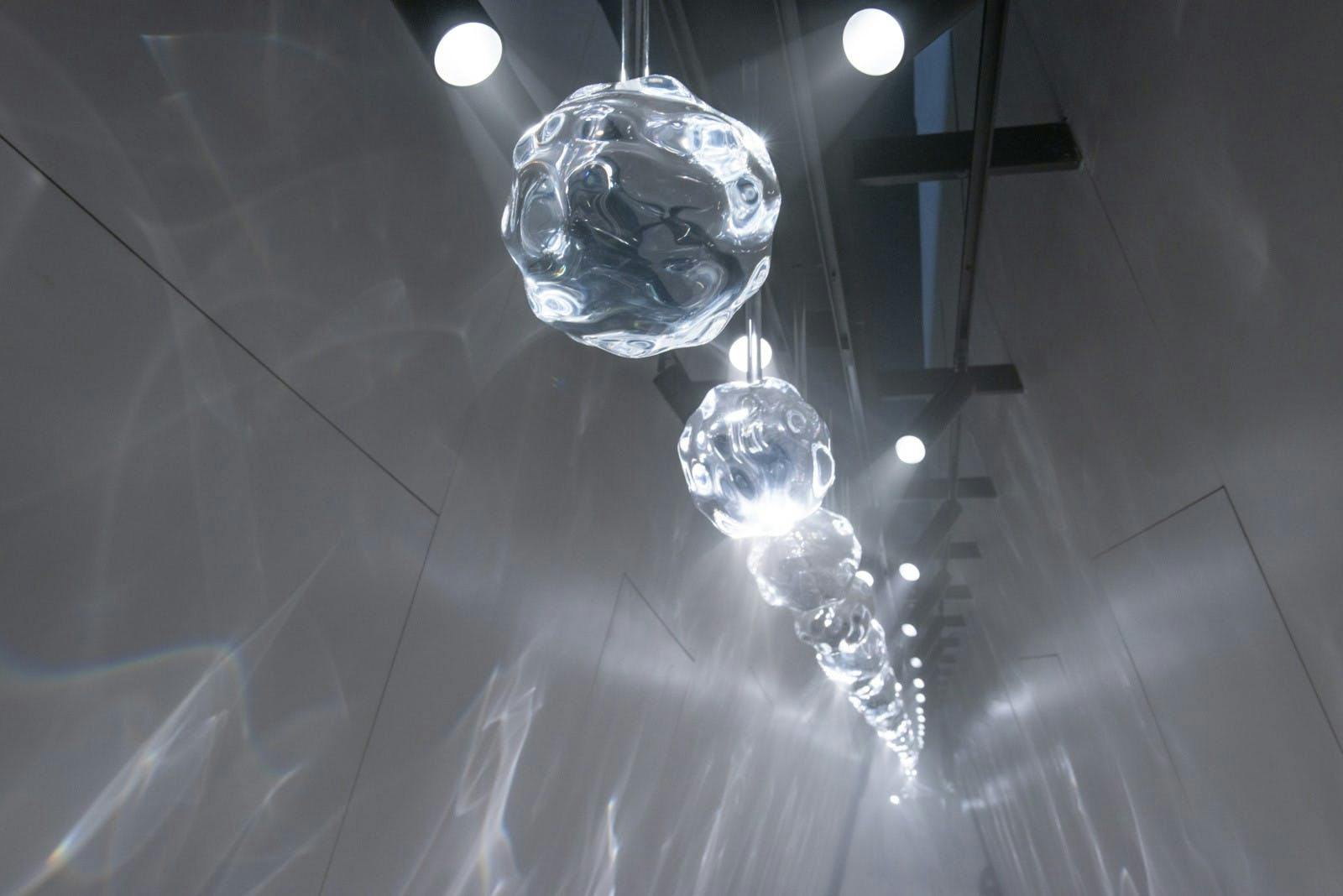 Upon entering the installation, a mesmerising caustic pattern slowly dances across the surface, evoking the serene feeling of being underwater. The caustic pattern is driven by 29 glass spheres and 87 LED lights. Two mirrors at both ends of the vault reflect the installation, creating the illusion of infinite space and offering glimpses of the caustic patterns playing out on the interior.

"Raytrace brings together the size and gravitas of Dekton®, brought to life with a poetic idea of bringing water back to this material with light, shape and architecture for a surprising experience for the visitor," says Benjamin Hubert, founder of LAYER. 
Raytrace
uses
Dekton® Slim
, the newest material introduced this year with a thickness of only 4mm. The
triangular element of Raytrace is made of 380m? of Dekton® Slim in the colour Zenith
, a solid off-white colour with a matte finish. The
floor of the installation is composed 365m? of Dekton® (20mm) in the colour Spectra
, a black gloss finish from Dekton®'s Basiq Xgloss Collection. Surrounding the triangular tunnel are twenty stools made of Dekton®, encouraging visitors to sit and enjoy the installation and the mesmerising caustic patterns.
"The intention of Raytrace is to inspire architects and designers to think about the future of architecture, and use our material in new ways," says Santiago Alfonso, Vice President of Marketing and Communication at Cosentino Group.
Raytrace
is exhibited in the historical vaulted warehouses beneath Milan's Central Train Station as part of the third edition of Ventura Centrale. The iconic backdrop of these arched spaces houses installations by internationally renowned brands and designers, making it a must-see destination during Milan Design Week 2019.
Dekton® used in Raytrace
Total Dekton® used - 750m?
Triangular Element - 380m? of Zenith (Solid Collection), Matte finish, Dekton® Slim (4mm thickness)
Floor Application - 365m? of Spectra (Basiq Xgloss Collection), Gloss finish, Dekton® (20mm thickness)
Stools - 20 stools, made of Spectra (4mm thickness) and Zenith (8mm thickness)
https://www.cosentino.com/cosentino-and-raytrace
PR_Raytrace by Bejamin Hubert of layer for Dekton at Fuorisalone 2019