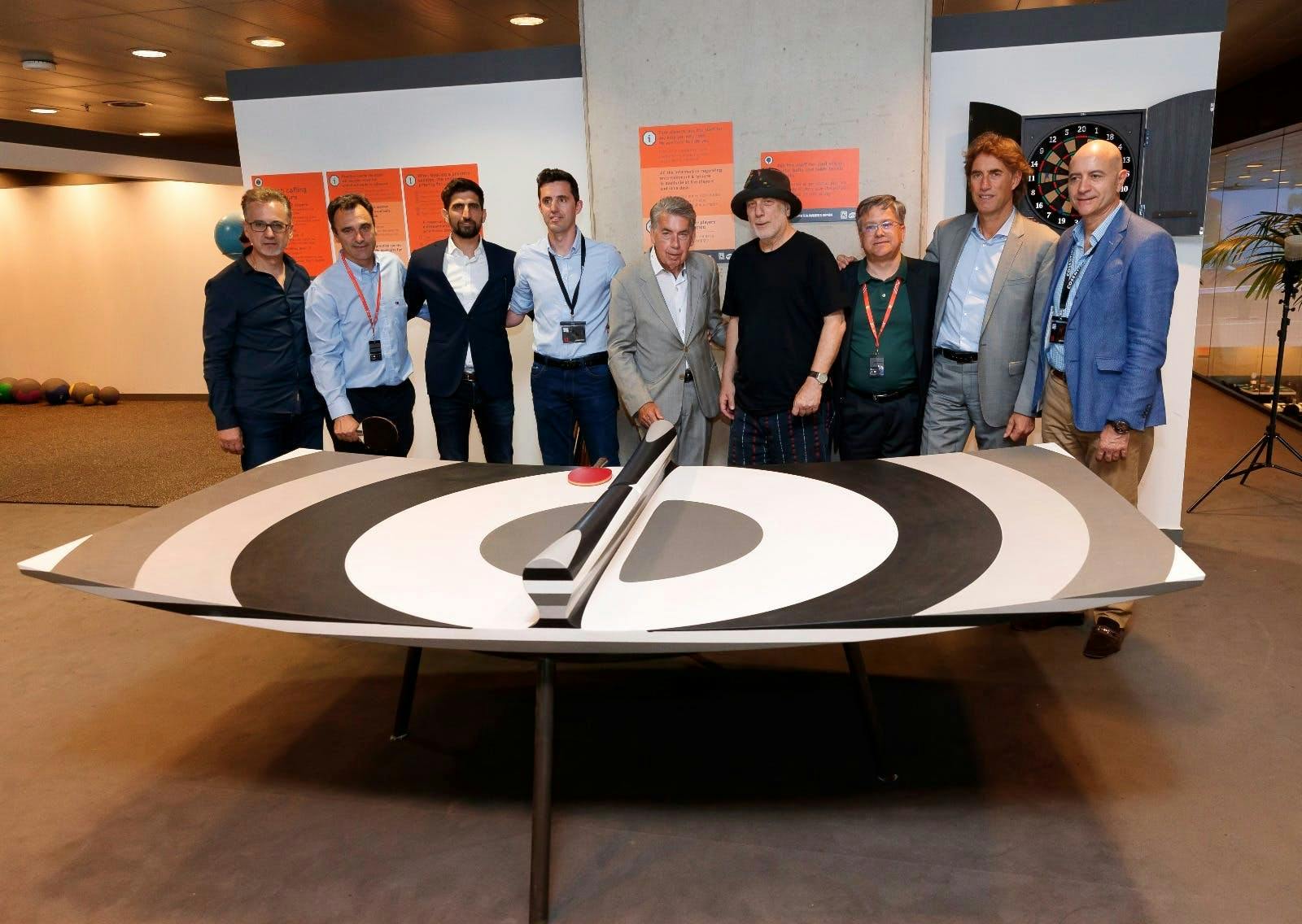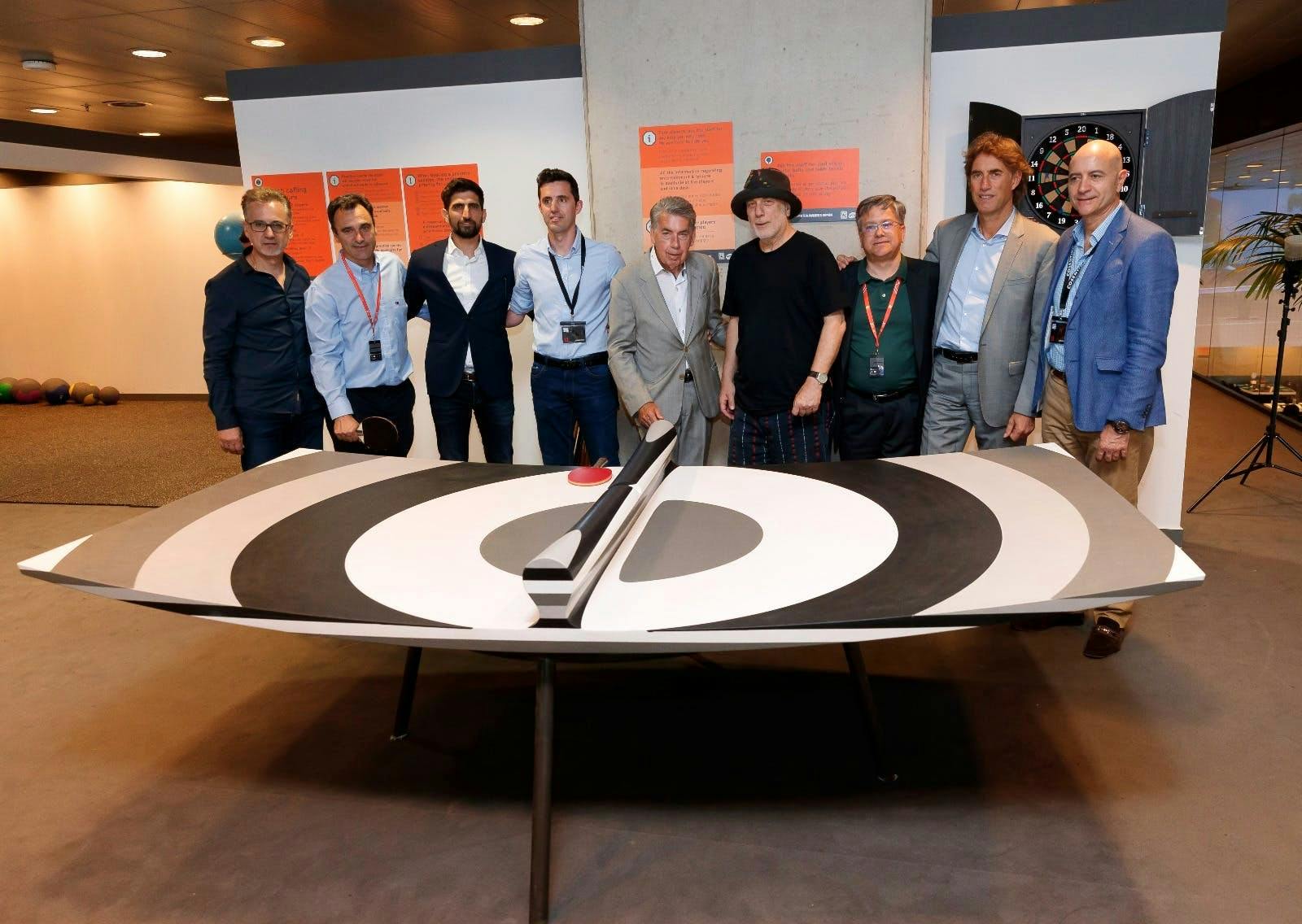 Ron Arad and «10 Layers» at the Mutua Madrid Open with Cosentino
The prestigious Israeli-born British architect and designer Ron Arad visited the Mutua Madrid Open with Cosentino. The creator of "10 Layers", the peculiar ping-pong table manufactured using the quartz surface Silestone®, Ron Arad was able to see his product installed at the Caja Mágica and made available to tennis players on the ATP and WTA circuits.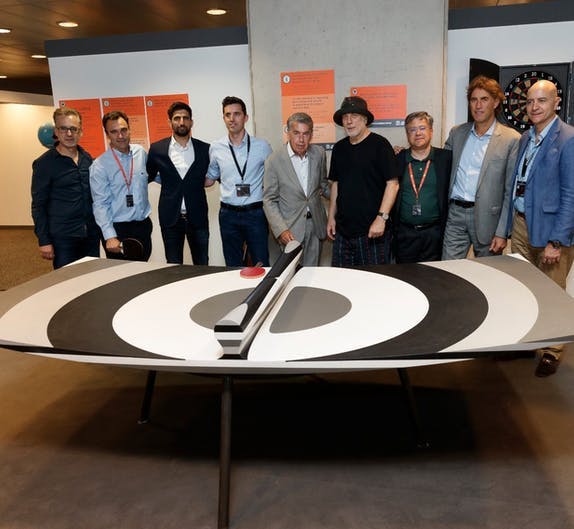 "10 Layers" is a unique ping-pong table on which Ron Arad has created a curved surface that will reduce velocity and increase playing times. Set on bronze and stainless-steel legs, ten large Silestone® slabs (in Iconic White, Kensho, Spa Cement and Black Thebes) have been sculpted using numerical control to create a surface that is curved along its entire length. The playing surface and net form part of the same slabs, which were first layered, then sculpted. This magnificent piece of manufacturing carried out by Cuéllar Arquitectura del Mármol.
Ron Arad has been photographed with this unprecedented Silestone® design, as well as with representatives of the Cosentino company and Mutua Madrid Open Manager, Manolo Santana.