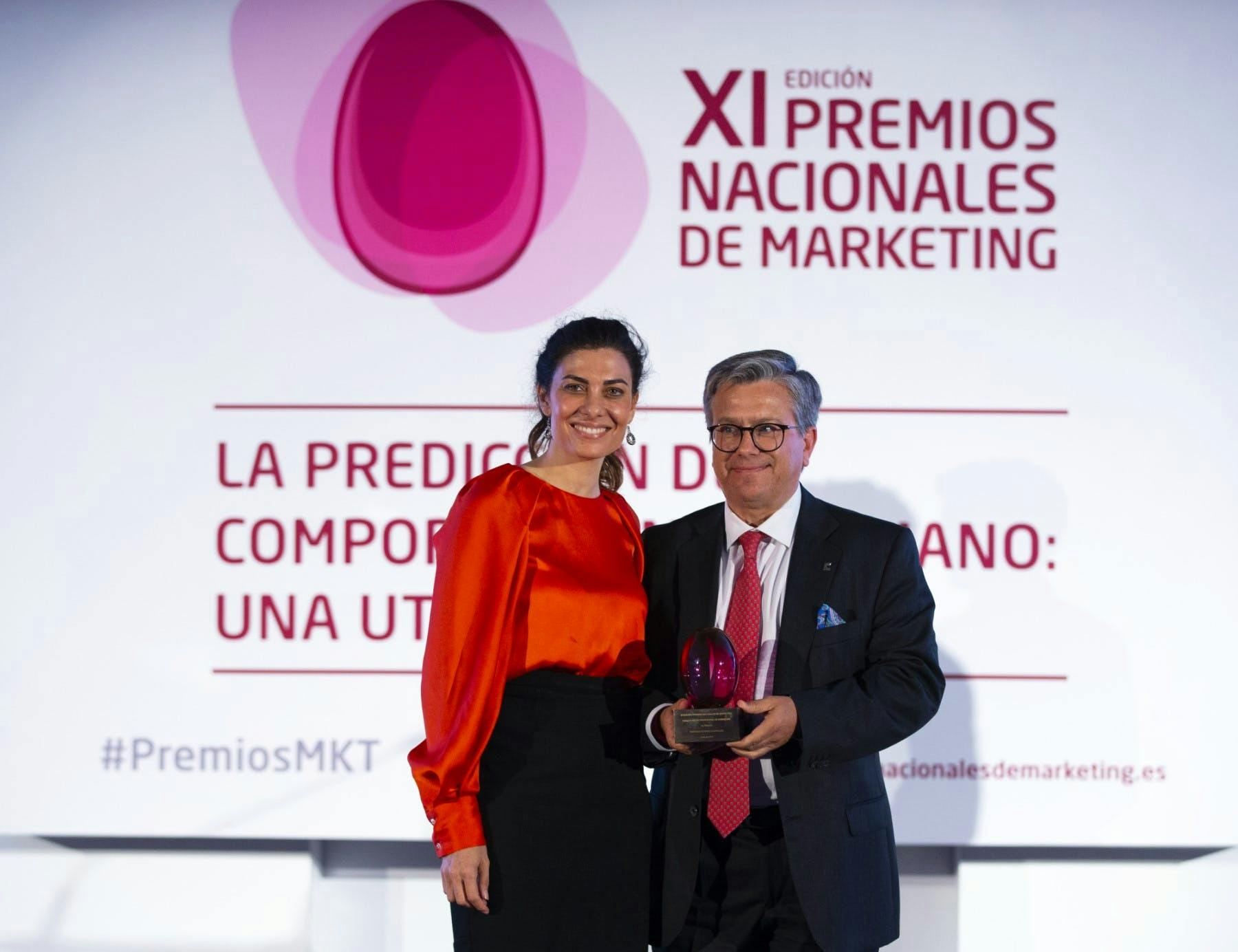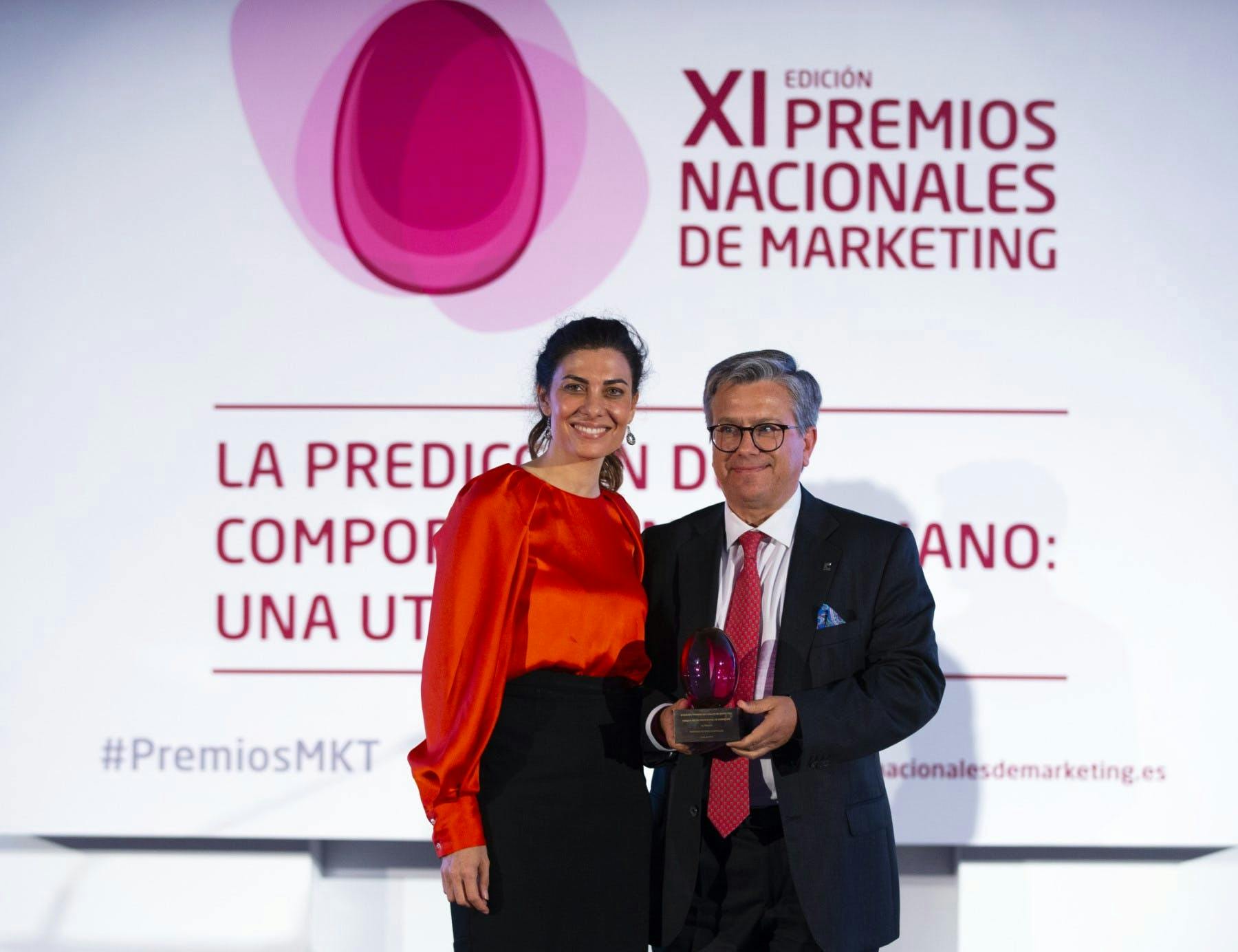 Santiago Alfonso, «Best Marketing Professional 2019»

Santiago Alfonso, Vice President of Marketing and Communication for Cosentino Group, was named 2019's "Best Marketing Professional" last night at the 11th National Marketing Awards, which are given by the Spanish Marketing Association [Asociación de Marketing de Espa?a].
---
Every year, these prestigious awards recognise the most effective strategies and professionals working in the discipline of marketing in Spain and Latin America.
Last night's glittering awards ceremony
brought together almost a thousand industry leaders at what has become the biggest annual fixture for the marketing industry in this country.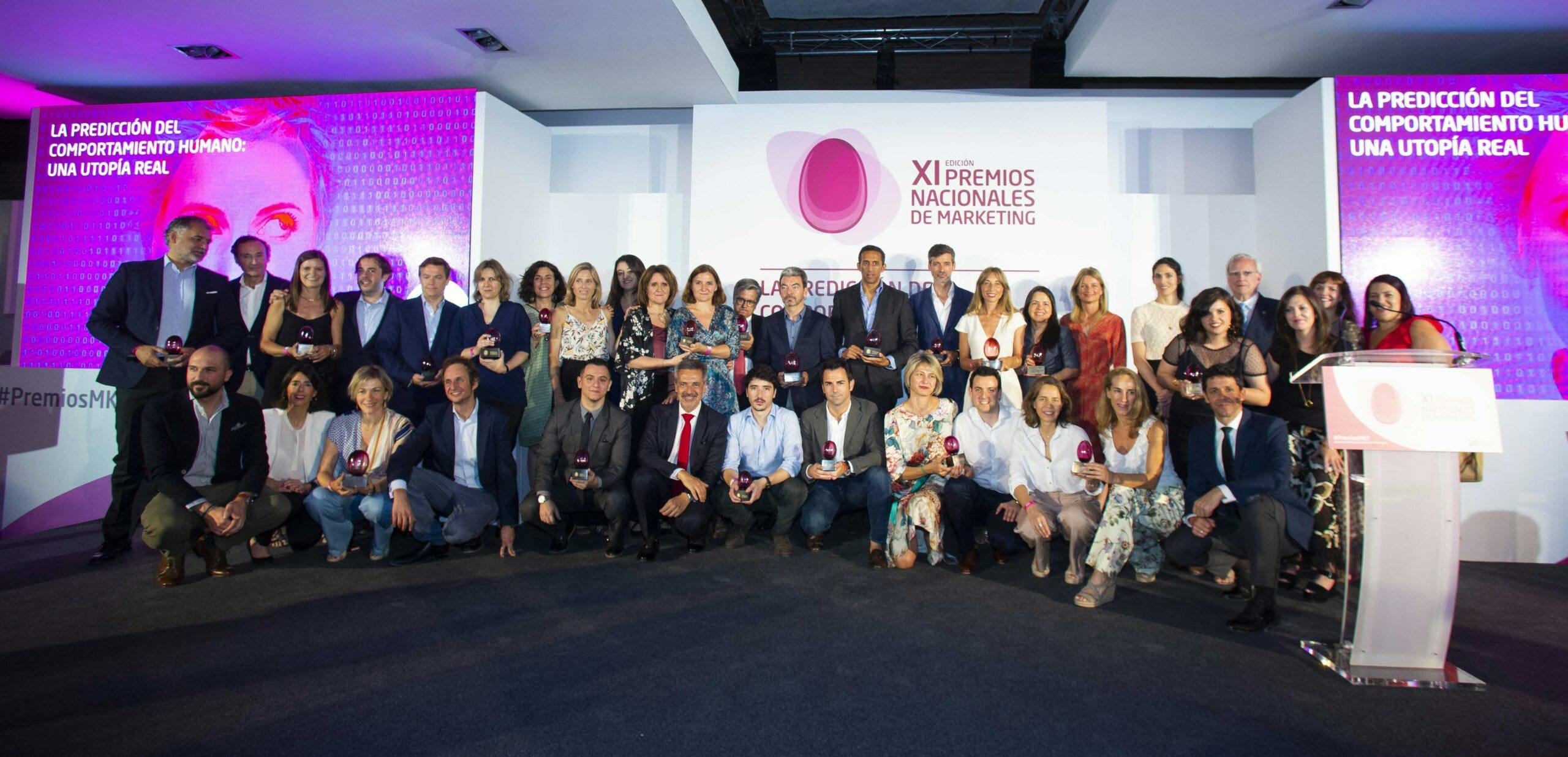 For the "Best Marketing Professional / Director" award, the jury considers and evaluates "the professionals responsible for outstanding marketing strategies and whose career paths set them apart in our sector".
This jury, presided over by Laura Ros, Managing Director of Volkswagen Spain,
is made up of a group of 20 experts and professionals
from leading brands and institutions. Their task is to identify the strategies and initiatives that have demonstrated outstanding creativity and innovation as well as generating tangible results through best practices. With a degree in Law and a Masters in Business Administration from Instituto San Telmo,
Santiago Alfonso joined Cosentino in 1990 and devised the launch strategy for the Silestone® by Cosentino
brand.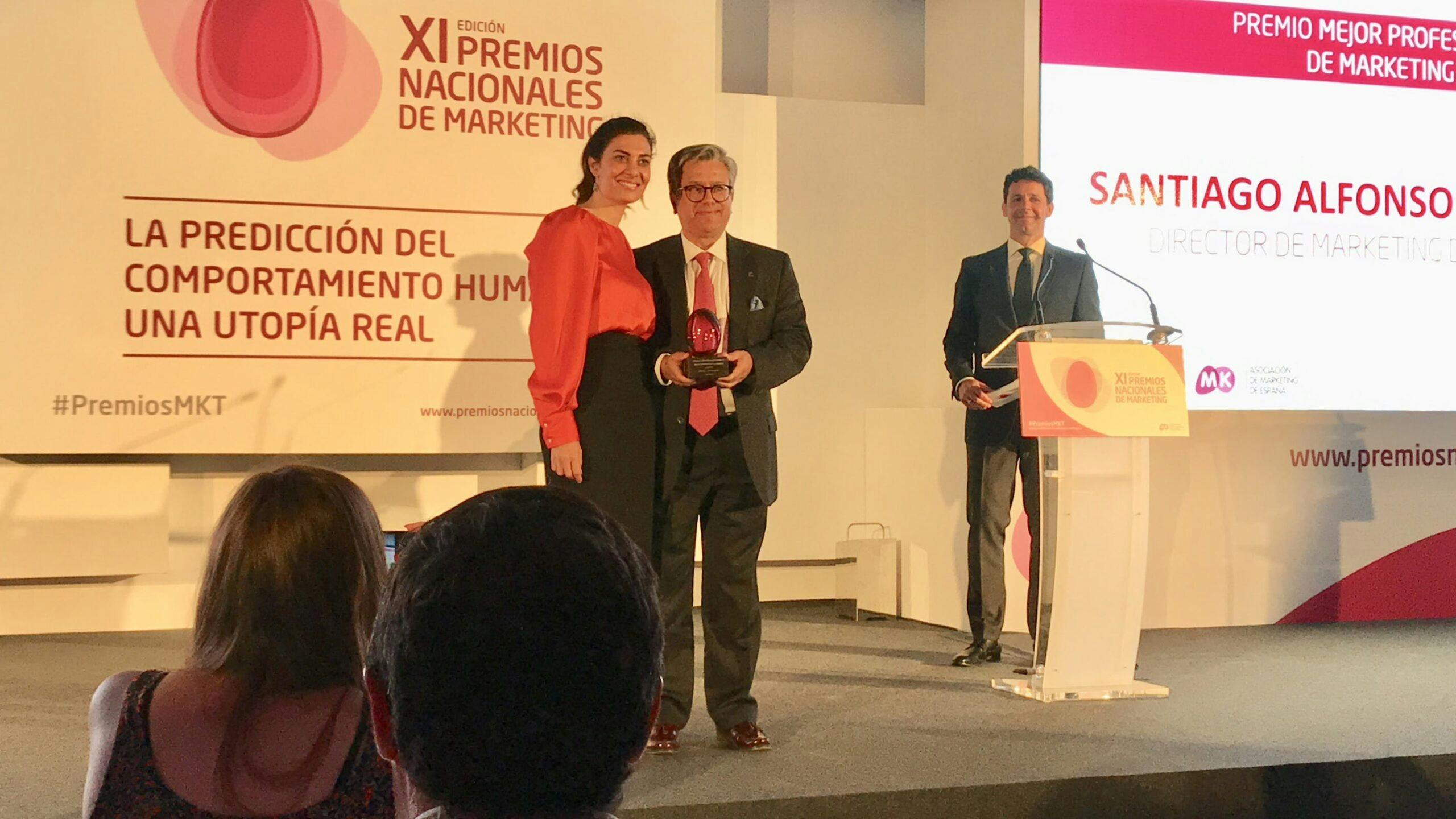 His previous roles at the company have included Sales Director and Export Director. A well-regarded lecturer on topics related to marketing and the internationalisation of companies at various Spanish universities, Santiago Alfonso has taken part in numerous conferences and events and
represents Cosentino Group at the Leading Brands of Spain Forum [Foro de Marcas Renombradas Espa?olas - FMRE], for which he acts as spokesman for the Board.
In addition, he was recently named
Vice President of the Asociación de Mobiliario de Cocina [Kitchen Furniture Association - AMC] and led the creation of the Almería Marketing Club, of which he is President.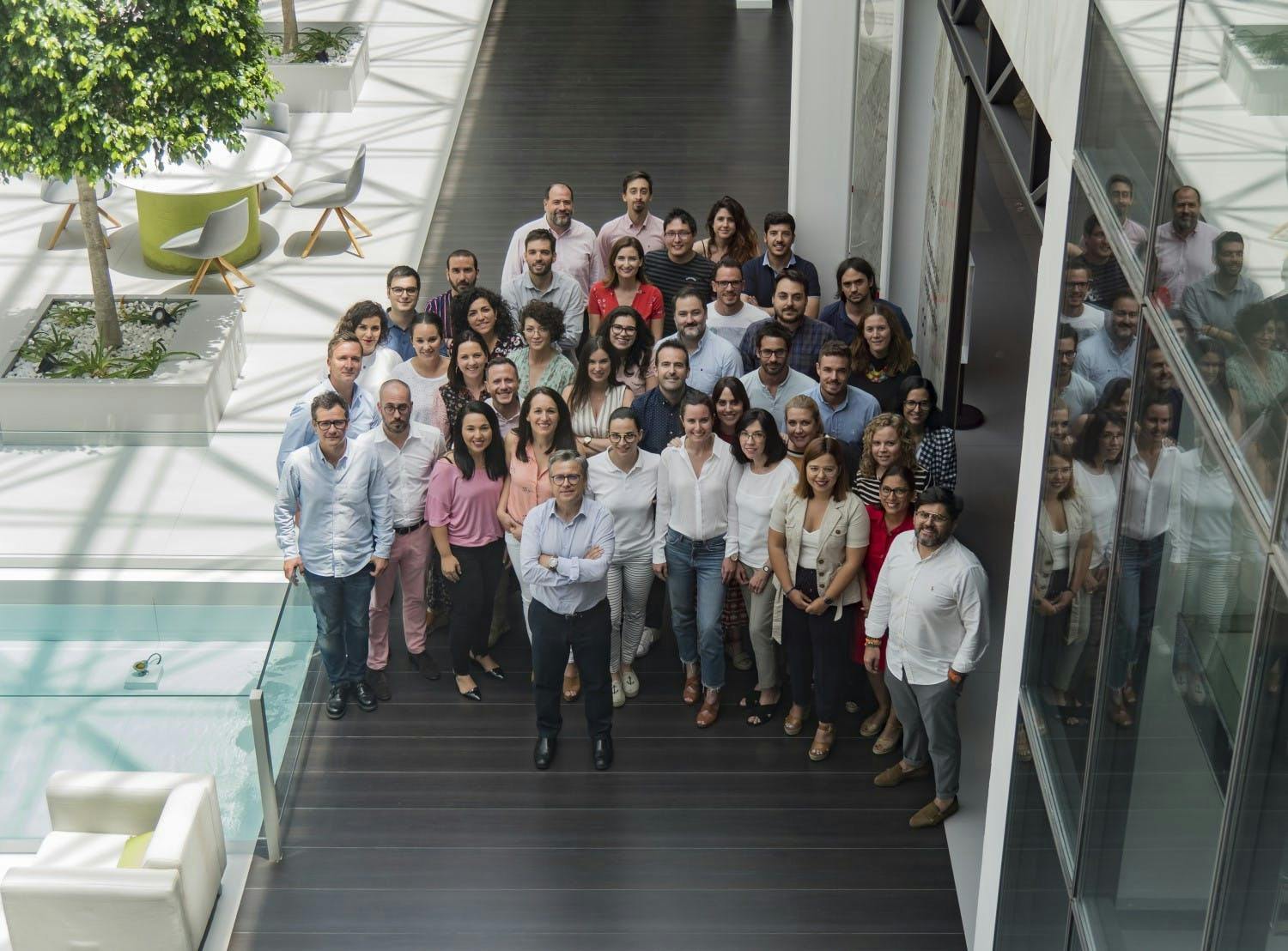 Santiago Alfonso: "It is a huge honour to receive this distinction. I am the one accepting it but I do so on behalf of my whole team and every Cosentino employee. This award is a recognition of a journey that has been made in parallel with my own, on which the management has helped to elevate and consolidate the position of the business as a world leader in its sector. I honestly believe that, over the years, we have succeeded in creating and nurturing brands that are well-known, relevant, and synonymous with innovation and design for all of our target audiences. And I want to be clear that this can only be achieved through bold and innovative strategies and, above all, with the dedication of a whole team of professionals and friends with whom I have the honour of carrying out my work, and to whom I give my thanks and dedicate this award."
Indeed, Santiago Alfonso has led a far-reaching and continuous process to raise the profile and prestige of the corporate brand and the various product brands belonging to this Spanish multinational. Together with his team,
he has spearheaded some of the most effective national and international campaigns of recent decades
, creating
landmarks in the Spanish advertising scene such as the first (and only) brand from our country to advertise during the American Superbowl in 2005, and winning a Gold Lion at the International Festival of Creativity in Cannes in 2011.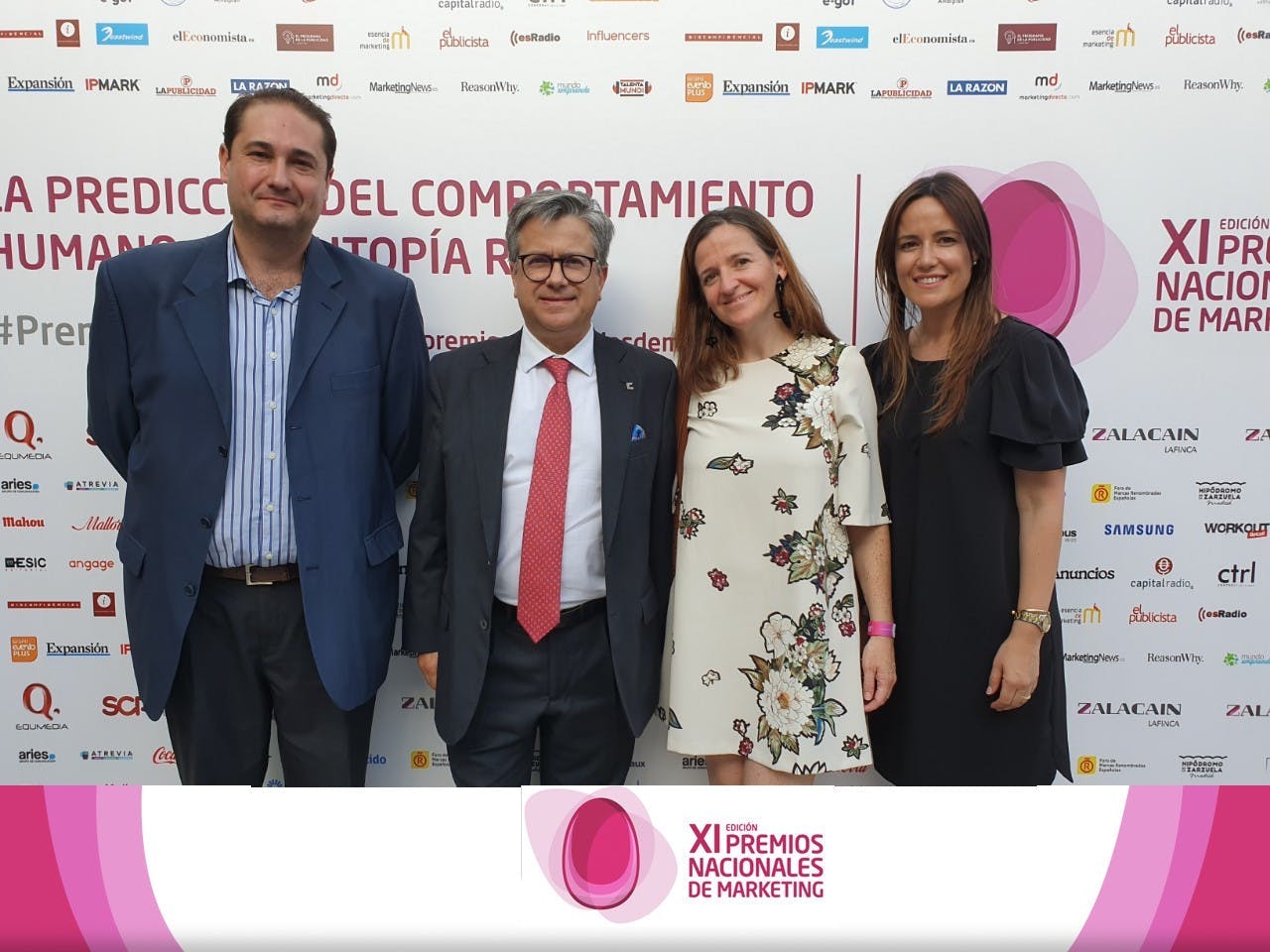 Under his leadership, Marketing has been recognised with a Vice President position within a global group of companies with current revenues of almost a billion Euros, with strategies and initiatives in almost 40 countries around the world.
From its initial, pioneering policy to create a presence at international trade fairs to the implementation of powerful brand campaigns featuring personalities from the worlds of sport (such as Fernando Alonso, Rafael Nadal and Jorge Lorenzo), fashion (Cindy Crawford, Andrés Velencoso, etc.) and culture, Cosentino's Marketing and Communication department is one of the key drivers of the company's digital transformation
. All this has taken place at the same time as the continuous structuring and adaptation over the years of a marketing and communication project based on constant innovation and evolution in response to Cosentino's company purpose: to inspire people through innovative spaces.