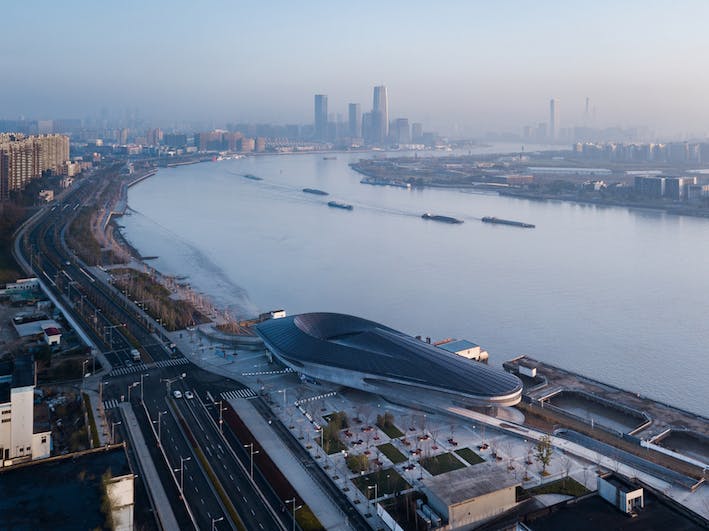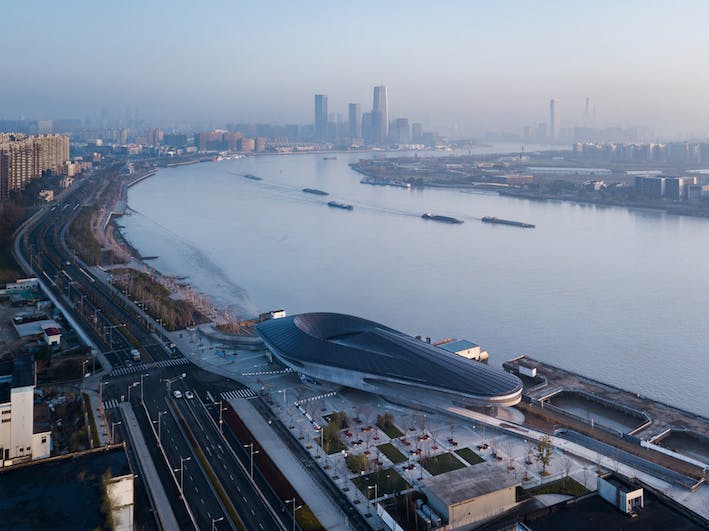 Shanghai becomes the eleventh city to join the C-guide
The global guide to contemporary architecture, launched jointly by the Fundación Arquitectura Contemporánea (Foundation for Contemporary Architecture) and Cosentino, continues to consolidate itself as a platform for the knowledge and recognition of the most outstanding contemporary architecture around the world with the incorporation of new cities.
---
Thus, after its recent presentation at the Dubai Expo this November, Shanghai joins the guide with a selection of the most representative projects developed over the last four decades, among which interventions especially committed to public space and urban development have been highlighted.
Like the rest of the country, the city's architecture has experienced a boom in the new Chinese architecture, represented by local studios such as Atelier Deshaus, Atelier Liu Yuyang, Atelier Z+, Archi Union o Neri & Hu, among others, which combine a modern sensitivity with an appreciation of the traditional values of Chinese architecture. In addition to the great contribution of local architects, Shanghai stays true to being cosmopolitan and open-minded. Its urban fabric has very significant contributions from international architects like Foster & Partners, OMA, Steven Holl or David Chipperfield.
However, two major urban projects stand out in Shanghai's contemporary architectural practice: the recovery of the banks of the Huangpu River and the creation of new cities on the periphery.
The Huangpu River has historically been home to the city's largest industrial infrastructure, which is now being reconverted into public spaces. These include the Long Museum West Bund by Atelier Deshaus or the Tank Shanghai cultural centre by Open Architecture, which not only reuses existing fuel tanks to create exhibition spaces, but also offers the city an open and accessible public space. Also in the vicinity of the river, the Xuhui Runway Park – rated with the highest 'CCC' recognition – transforms the runway of the former airport into a green space that promotes healthy living habits and sustainable mobility.
The dramatic expansion of this metropolis in recent years has led to the creation of real ex novo cities on the periphery. In this context there are outstanding examples of contemporary architecture that aim to give identity and a sense of belonging to these areas. Among them are the Qingpu Pinghe Sports Centre by Open Architecture and the Qingpu Youth Centre by Atelier Deshaus.
Social networks (Facebook, Twitter e Instagram): @cguidearch