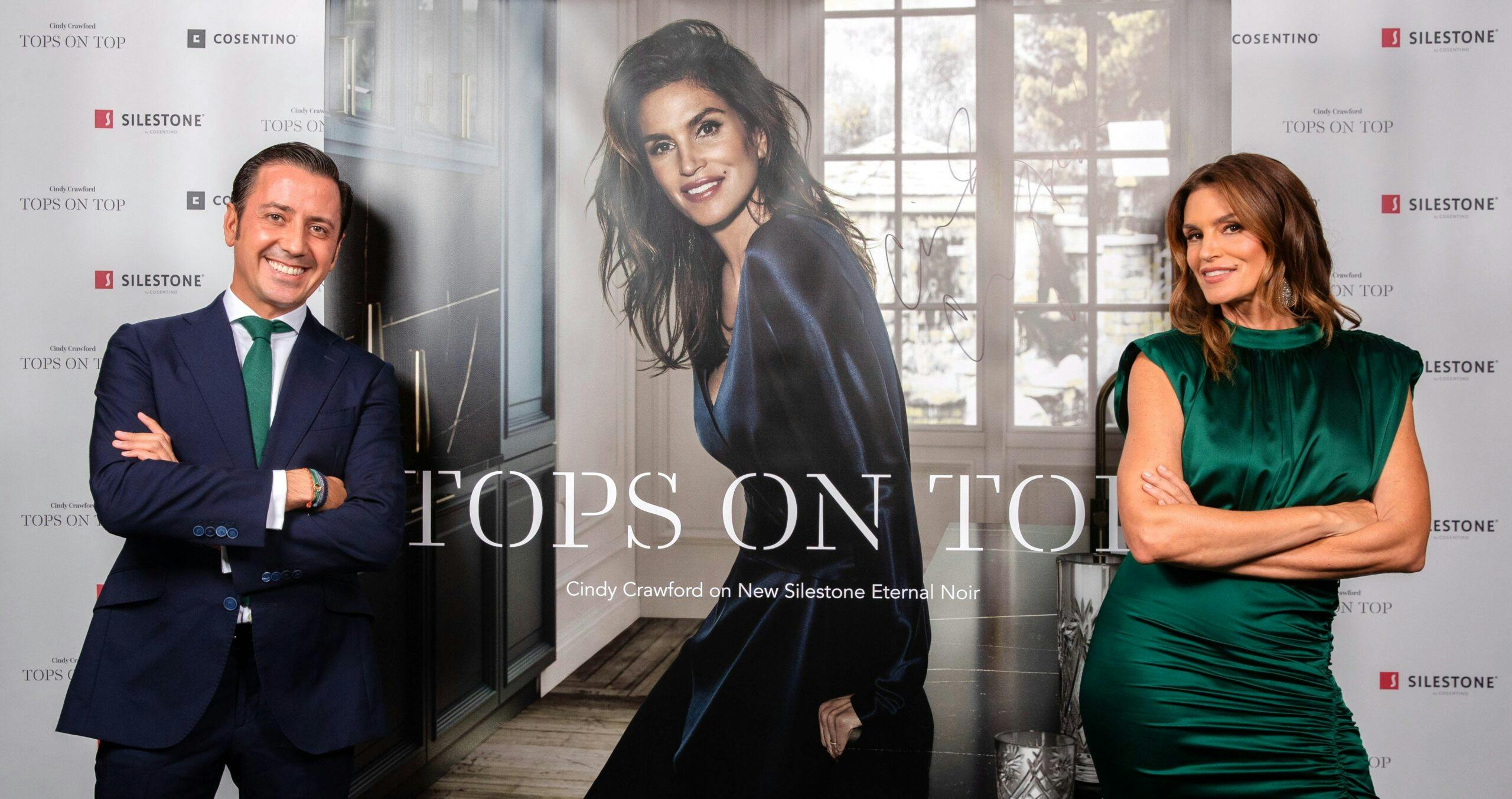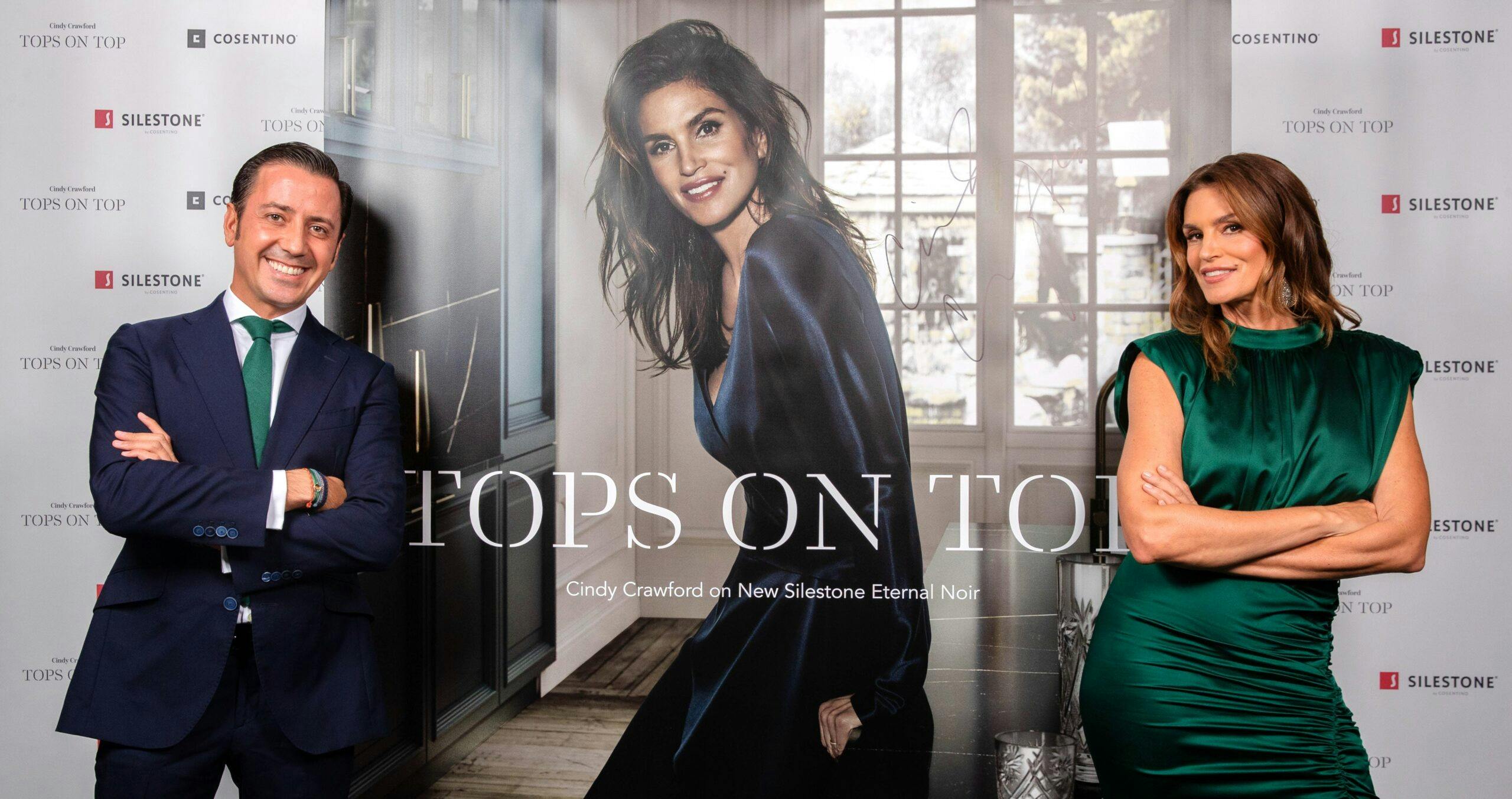 Silestone® Presents its New «Tops on Top 2019» Campaign Featuring Cindy Crawford

Silestone® is delighted to announce its new global advertising campaign, "Tops on Top 2019", starring the supermodel and entrepreneur, Cindy Crawford. Success, ambition and leadership link Crawford and Silestone®, with "Tops on Top 2019" bringing together two of the "top" players in their respective fields.
---
The new advertising campaign is a celebration of beauty and elegance, and of the success achieved through effort, hard work and perseverance, qualities that both the American supermodel and the Spanish brand know a great deal about and can be proud of.
In the ad, we see a stunning Cindy Crawford with a spectacular Silestone® countertop in the new colour Eternal Noir, which gleams like a jewel while offering an innovative surface with the best and most advanced technical features.

Campaign launch
The official launch and presentation of the campaign took place last night at an exclusive event held in London. The acclaimed ZELA London restaurant, a hotspot in the heart of the West End, was the venue chosen by Cosentino for this special event. Opened in 2018, the space includes tables made from Silestone® Eternal Marquina as part of its chic decor.
The event was presided over by Eduardo Cosentino, the Group's Global Executive Vice President for Sales and CEO of Cosentino North America; Santiago Alfonso, Vice President of Marketing and Communication; Pedro Parra, Vice President for Europe Sales and Paul Gidley, Cosentino's UK Area Manager.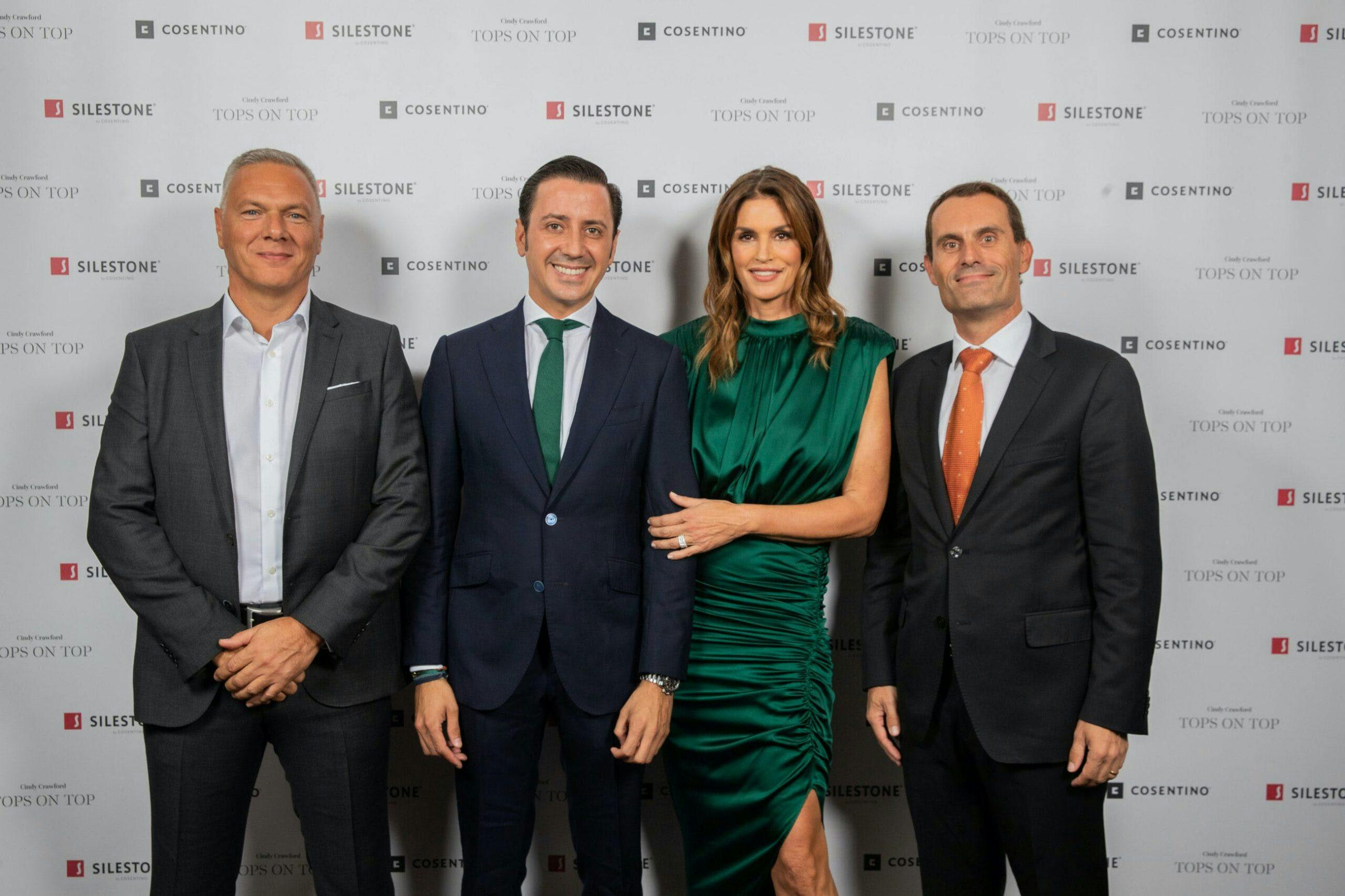 Cindy Crawford sparkled throughout the evening and shared details of her experiences on the new Silestone® campaign in conversation with Tony Chambers, former Editor-in-Chief of Wallpaper* magazine and founder of design consultancy, TC & Friends.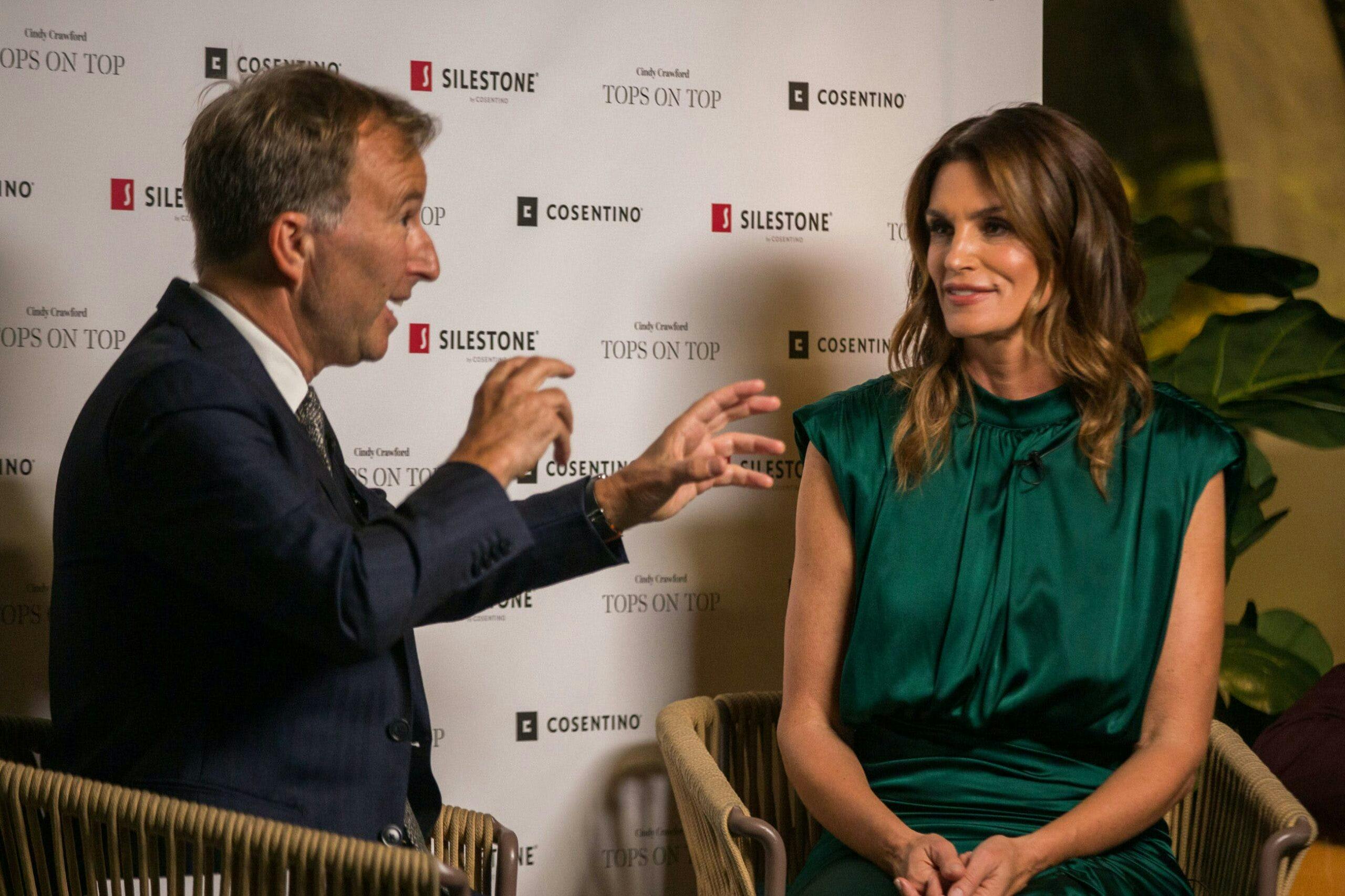 "Tops on Top 2019" is the outcome of a great deal of hard work that has resulted in a striking campaign, which will be seen in both print and online publications, including social media networks, with a focus on those which specialise in fashion, design, interior and architecture inspiration from around the world.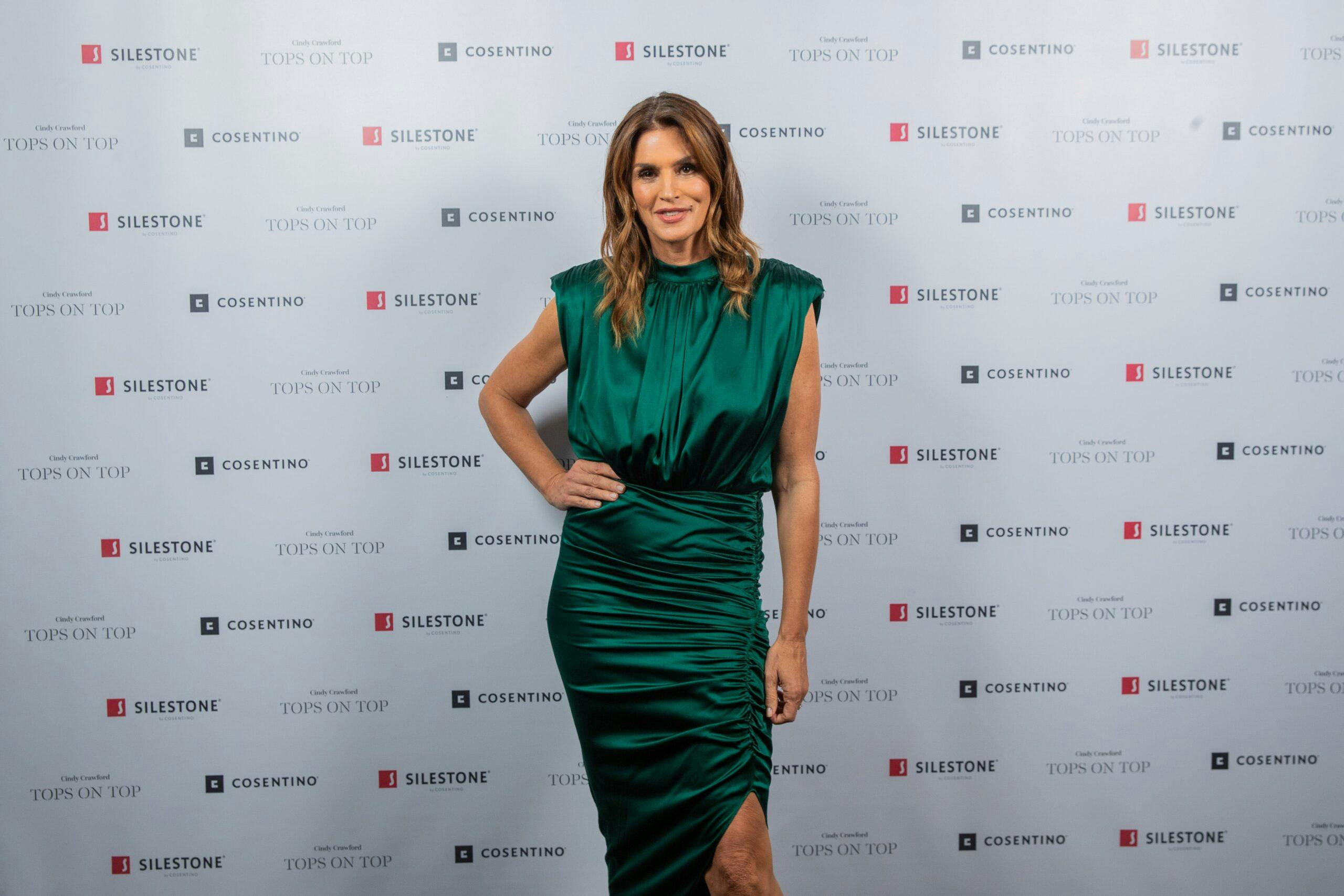 With this launch, Cindy Crawford continues her role as the Silestone® global ambassador for 2019 and 2020, and will go on to host various promotional events held by the Spanish brand around the world. A recent highlight was the event held in early April 2019, where Crawford was present in her role as ambassador to celebrate the launch of Cosentino City in Los Angeles