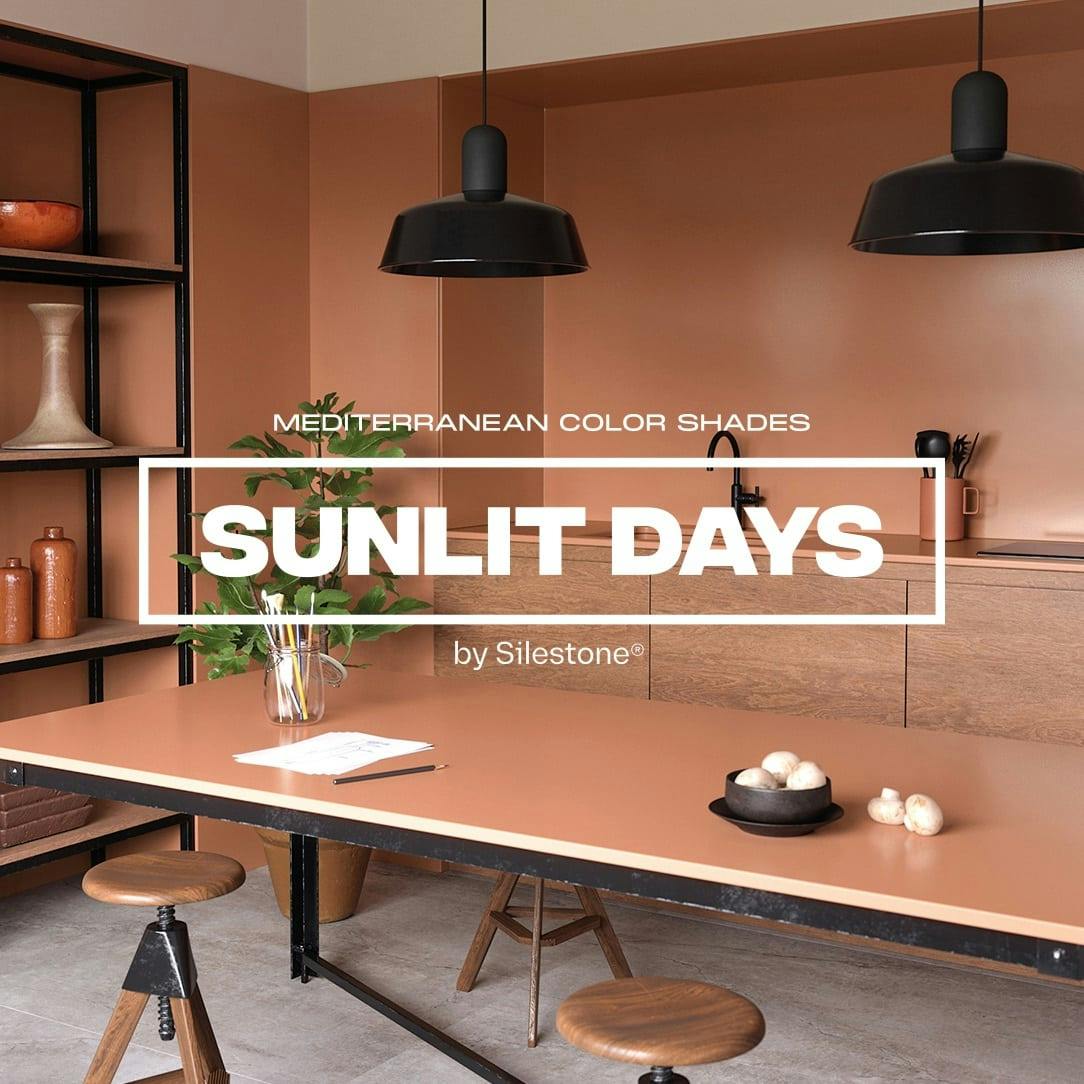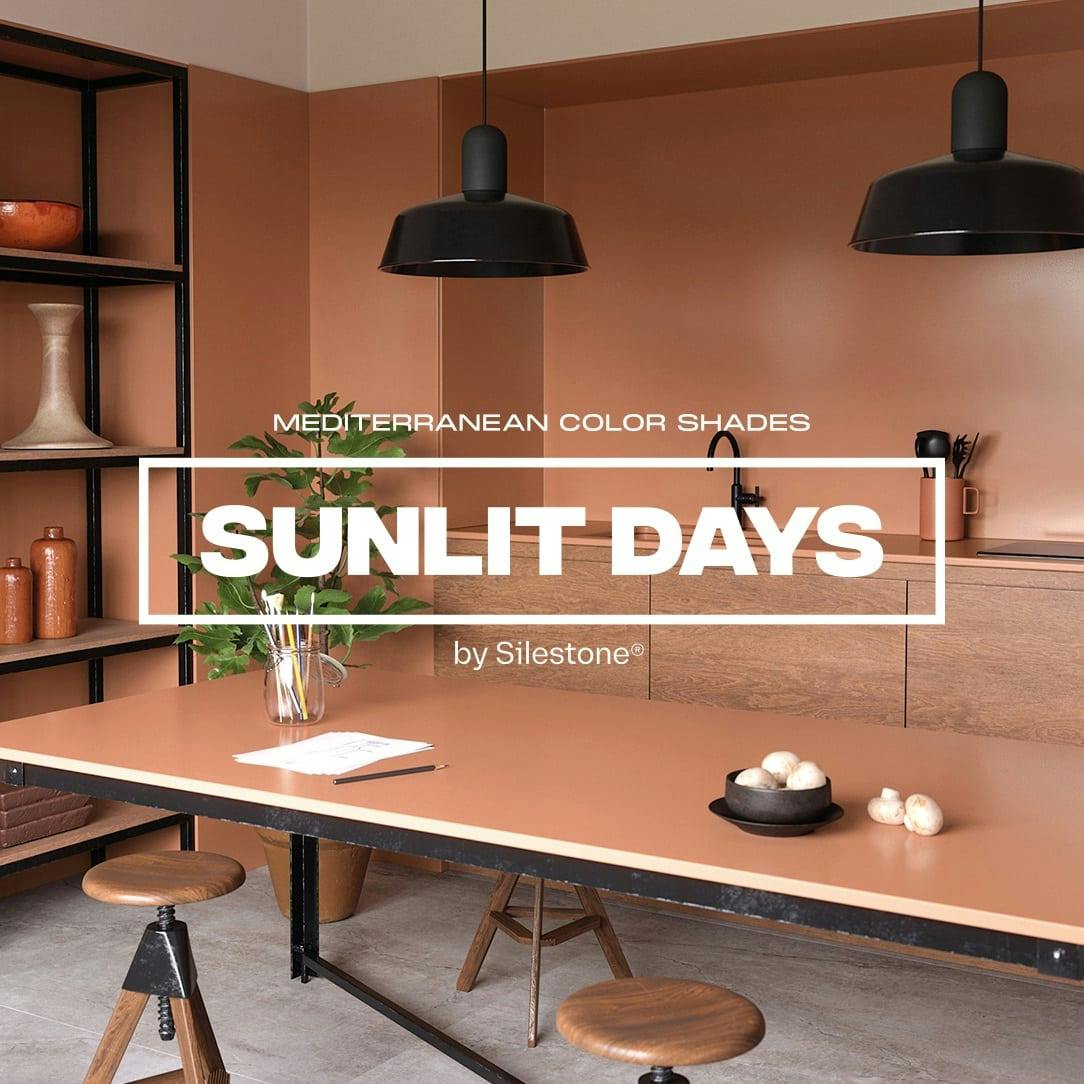 Silestone® Sunlit Days Collection Wins Multiple Awards
Top industry publications award Sunlit Days, Silestone®'s most sustainable collection ever, prestigious accolades.
Architectural Digest (AD), Kitchen & Bath Business (KBB), The Architect's Newspaper, Architizer and ARCHITECT publications endorse the disruptive nature and innovation of this series.
While Cosentino's Sunlit Days by Silestone® just recently launched this summer, the collection, inspired by the warm tones of the Mediterranean, is already garnering a roster of accolades and distinction as the first-ever carbon neutral collection both from the industry-leading brand and the quartz surfaces and engineered stone industry in general.
These awards reflect the immediate impact of Sunlit Days, a collection of five colours inspired by the Mediterranean, the connection with nature and, above all, colour, the distinguishing feature that has made Silestone® a distinctive leader in the industry since its inception.
Architectural Digest's 2021 Great Design Awards
AD's Great Design Awards is the publications bi-annual program, where the editorial team recognizes 125+ bath and kitchen products throughout the year, showcasing truly the best-in-class design and offering a unique curation for AD's audience of tastemakers, influencers, and design enthusiasts. Sunlit Days has been recognized in the Kitchen & Bath edition.
Read more here
KBB Product Award winner in the Surfacing Category
Kitchen & Bath Business (KBB) - the official publication of both the Kitchen & Bath Industry Show (KBIS) and the National Kitchen & Bath Association (NKBA) – named Silestone® Sunlit Days collection KBB Product Award winner in the Surfacing Category chosen by an esteemed panel of judges made up of top designers from the U.S. and Canada. As one of just five category award winners, Sunlit Days was selected based on the criteria of meeting market need, technological advancement, aesthetic merit and innovation, and is among the winners leaning into the growing trend of "refreshing colors inspired by nature and a brighter outlook."
Read more here
Read more here
The Architect's Newspaper Product Award Winner
Sunlit Days won this award in the Interior Finishes & Surfaces category. Jonathan Tate quoted singing the collection's praises: "It is encouraging and near revelatory to see such a ubiquitous product reimagined around an environmental position, especially as thorough as this. And to do it while offering a series of finish options that make it a standout in an otherwise staid product category. Remarkably well done on two critical fronts for our industry." Award recipients comprise building products of all types, ranging from architectural lighting and decorative hardware to cladding solutions and design and construction software.
Read more here
Architizer A+Product Award
Sunlit Days won in the Hard Surfacing, Tiles & Stone Category and was also a finalist in the Sustainable Design Category. The A+Product Awards include the World's Best Building Products As Chosen By Architects, and that celebrate cutting-edge materials and products that have passed the test of time. With a renowned jury comprising 200+ specifying architects and 50+ award categories spanning essential materials and new-to-market innovations, the A+Product Awards forms the definitive list of the world's best building products.
Read more here
ARCHITECT's first-ever Sustainable Product Call
Silestone® Sunlit Days won this first time accolade that included only 15 products that demonstrated how design excellence can permeate every aspect of a building.
Read more here