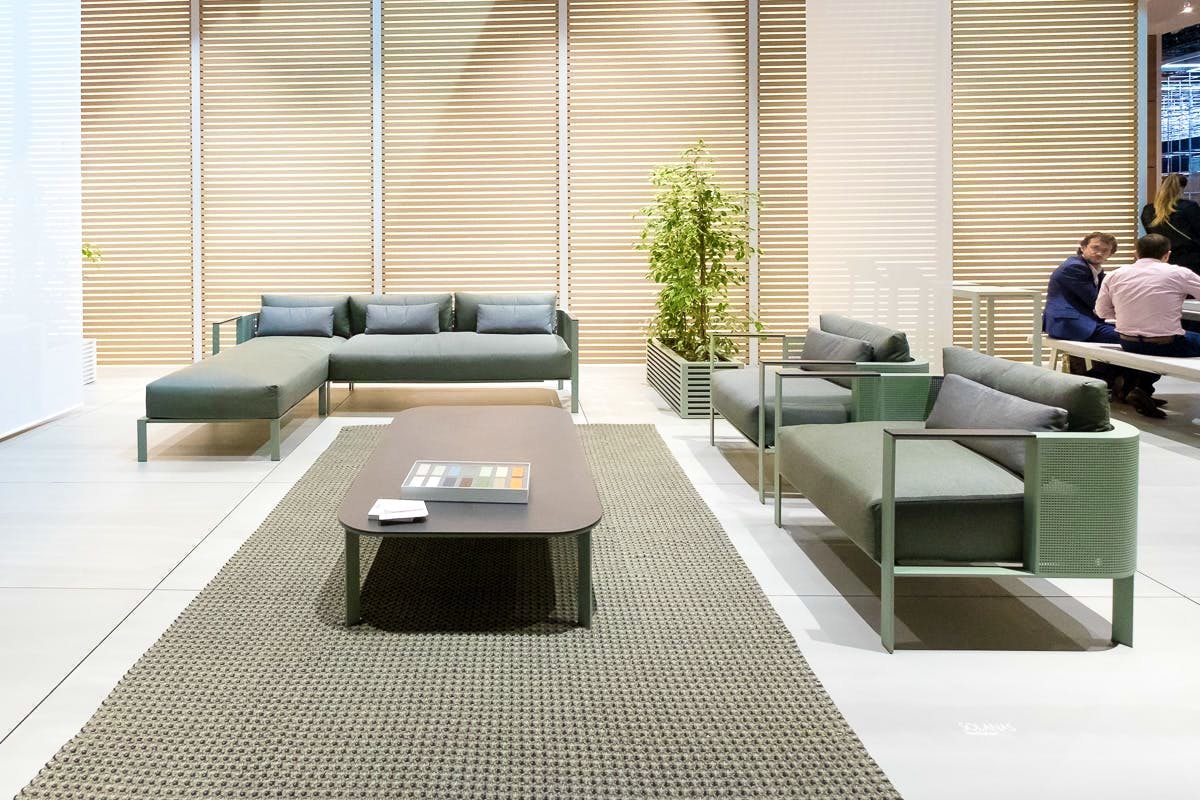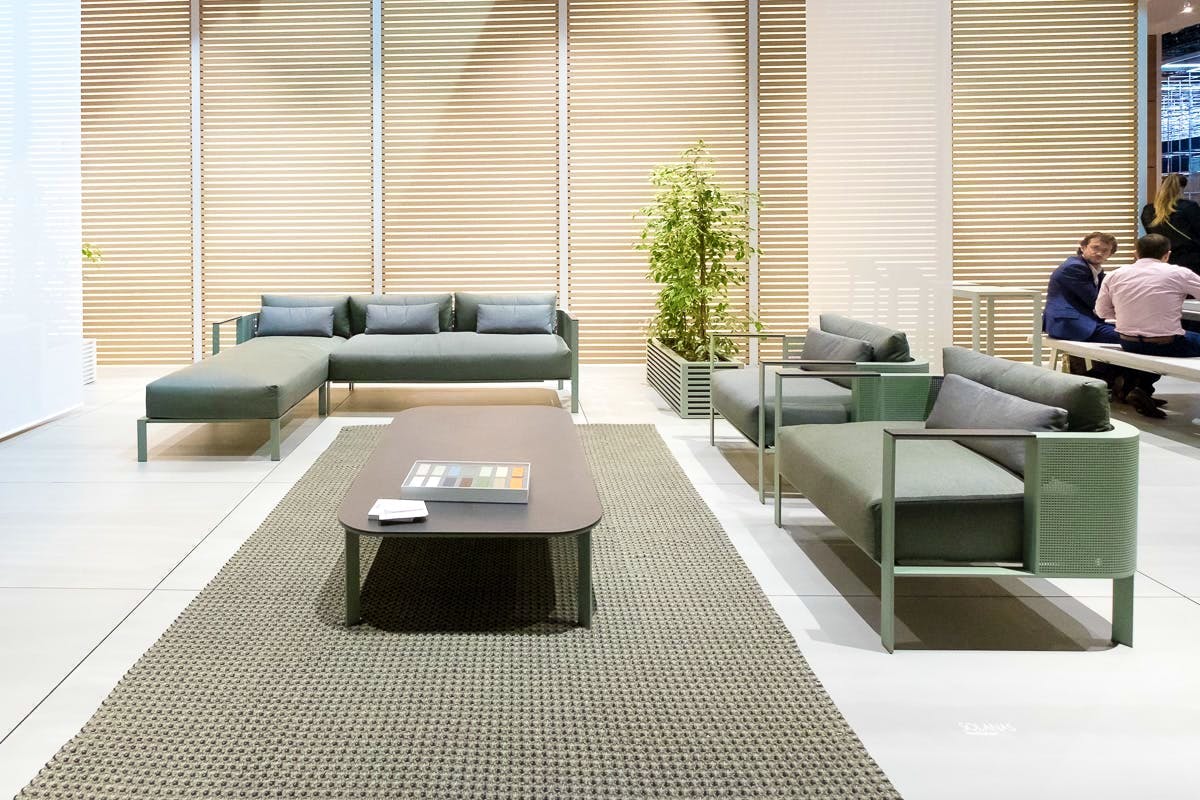 SOLANAS is the new GANDIABLASCO collection being presented at the Salone del Mobile, Milan 2018, born from the aesthetic sensibility and passion for the outdoors of Argentinean architect and designer Daniel Germani.
This line of outdoor furniture represents an homage to SOLANAS, a beach located in Uruguay, where Daniel Germani used to spend his summers. A aradise with never-ending sunsets and beaches that disappear into the horizon.
The collection is the result of a recent agreement between GANDIABLASCO and Dekton® by Cosentino with Daniel Germani Designs to develop innovative outdoor furniture collections. Modular collections that, because of their modular nature, allow different zones to be created depending on their composition.
SOLANAS is made using highly resistant outdoor materials with finishes and fabrics that are resilient to extreme climate conditions. It combines extruded aluminium profiles with the introduction of an innovative ultra-compact surface, Dekton® by Cosentino. The aluminium structure is available in different tones of grey, blue, green and orange combined with several finishes from the different Dekton® collections.