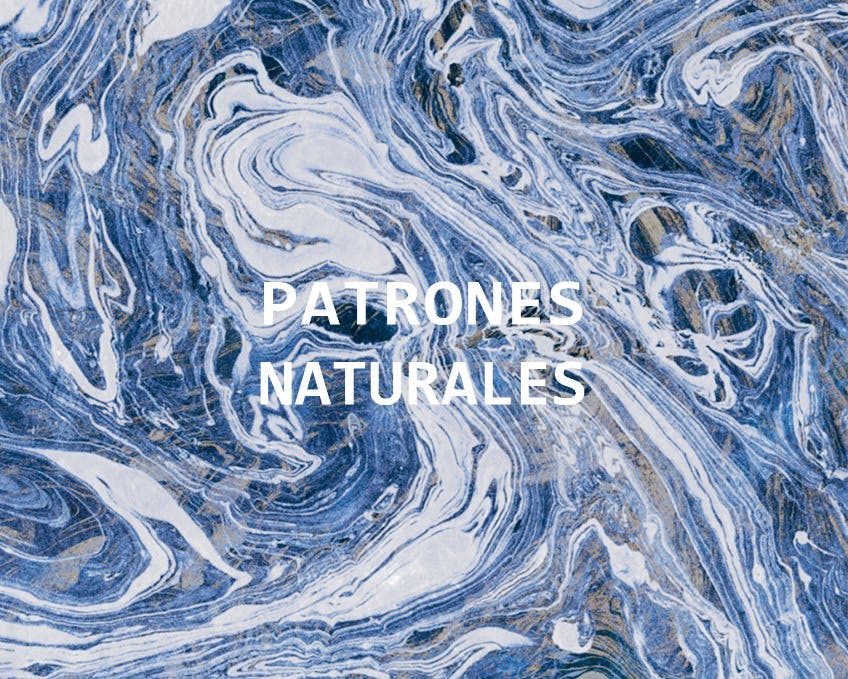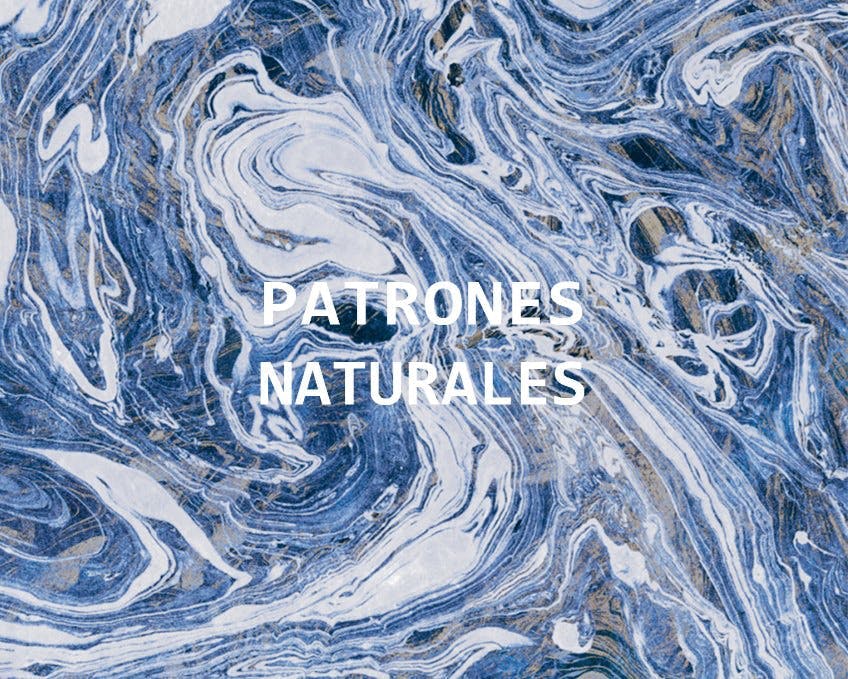 SOLOiO presents at Cosentino City Madrid its SS19 Natural Patterns collection during MBFWMadrid 69th edition.
---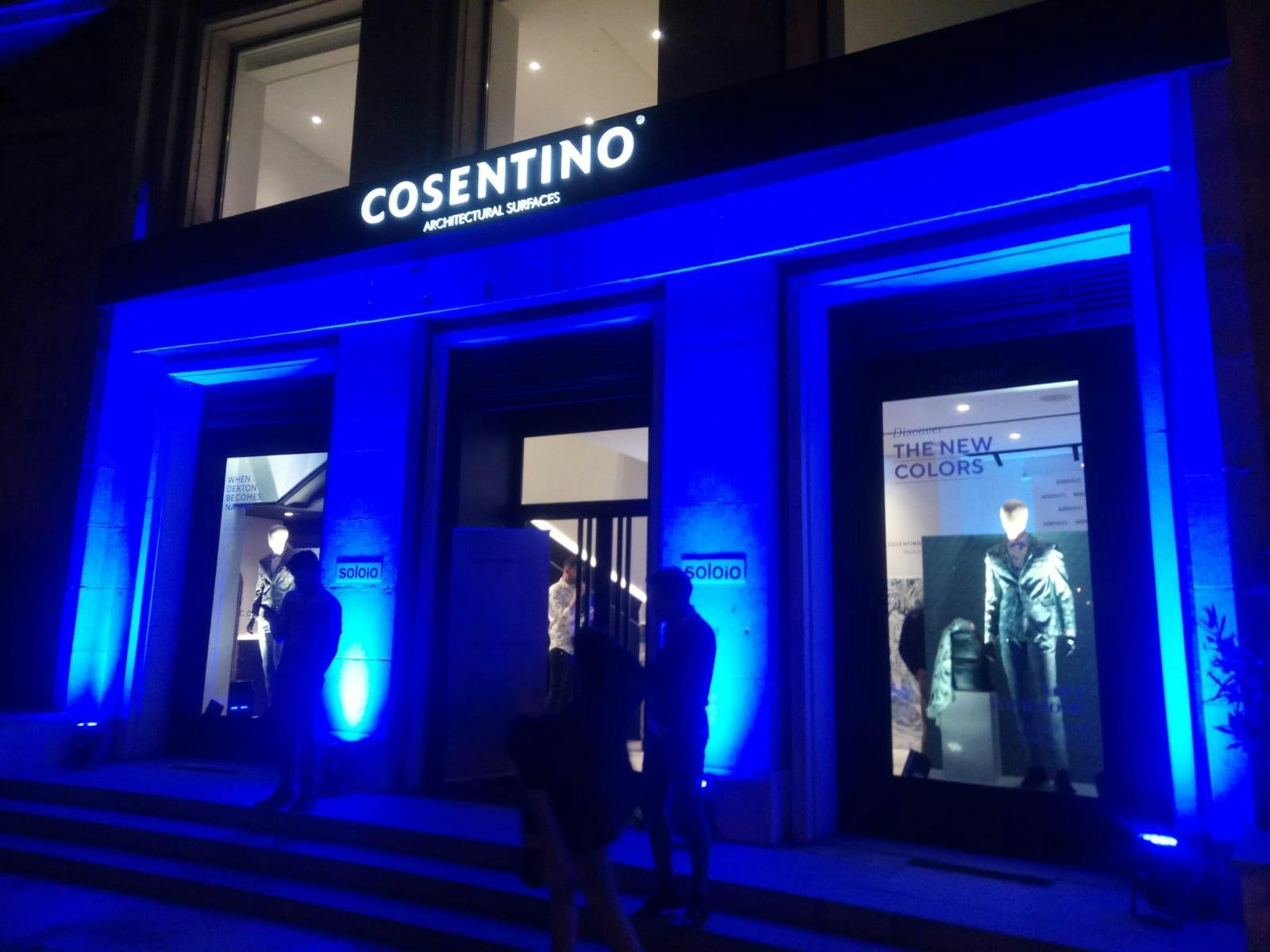 The spirit of this collection resides in showing the connection of nature's patterns, which follow its diverse species and matters, and where the creativity of SOLOiO is manifested. In the collection 
Natural Patterns
prints of high artistic value dominate, and are filled with corals, fish, sea sea urchins, crustacea and butterflies. The colors are inspired in this marine nature and use blue and green hues with yellows and ochres. The combination of these colors is highlighted with dark hues and towards yellow and coral, so that, the designs become innovative and transgressive. Bath items, bermuda shorts, shirts, coats, blazers and trousers are the fundamental pieces.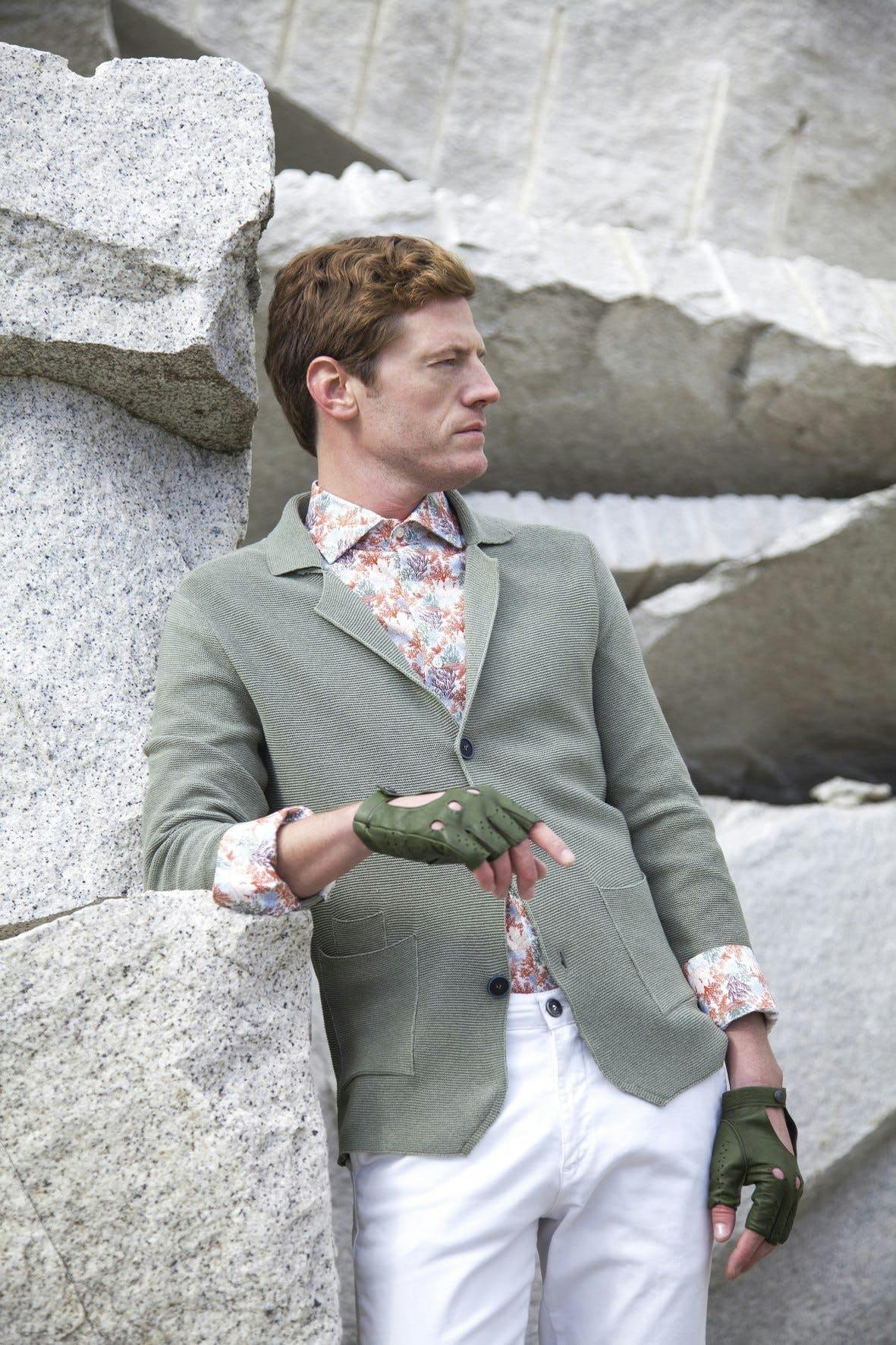 The space Cosentino City Madrid is transformed to host the collection SS19 in a place that recreates an art gallery and offers the spectator a multidisciplinar vision. To present this collection, SOLOiO partners with Cosentino City Madrid and creates a space where nature's forces and fashion are united and live together in deep harmony.
An environment where stone has a main role.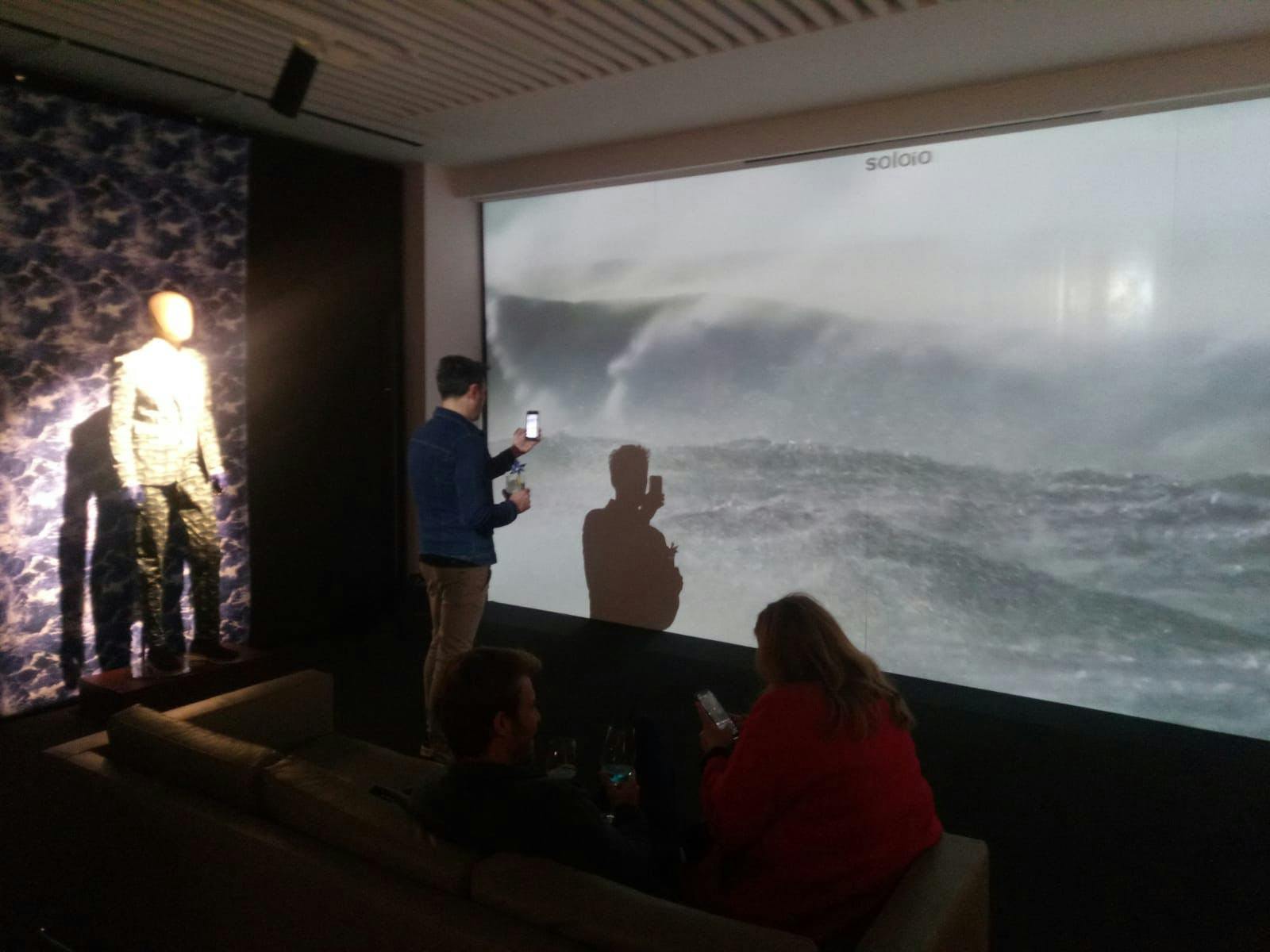 Cosentino innovates in stone. On this material is based its artistic-creative potential with the result of unique surfaces and ambients. SOLOiO has created in exclusivity for them prints and pieces, where designs reflect the union of stone with the sea and theses are sculpted into a dress.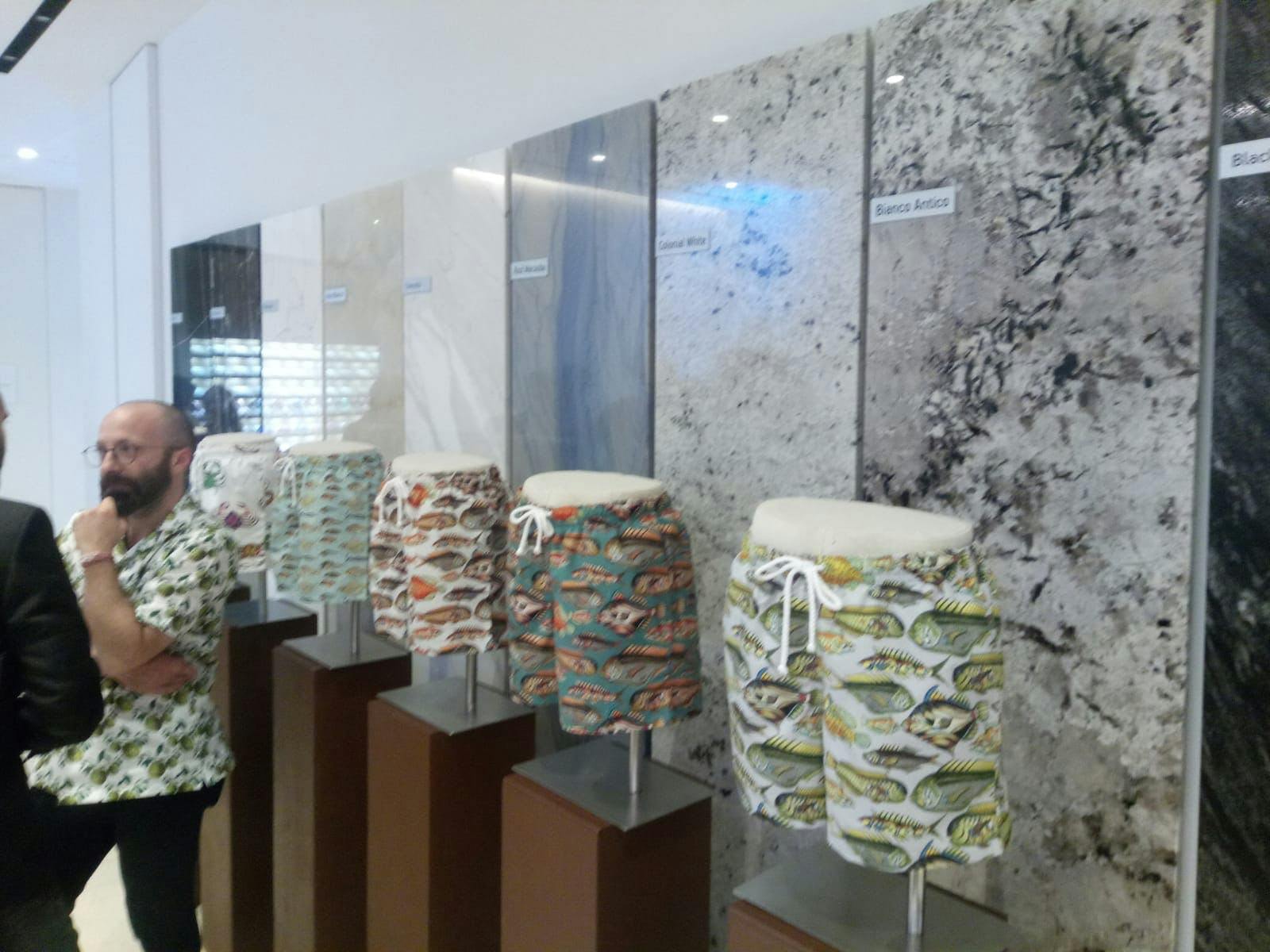 "Frozen matter, like stone or ice, are abstract photographs which capture movement and flow of nature's dance", highlights Alejandra Brizio, creative director of SOLOiO.