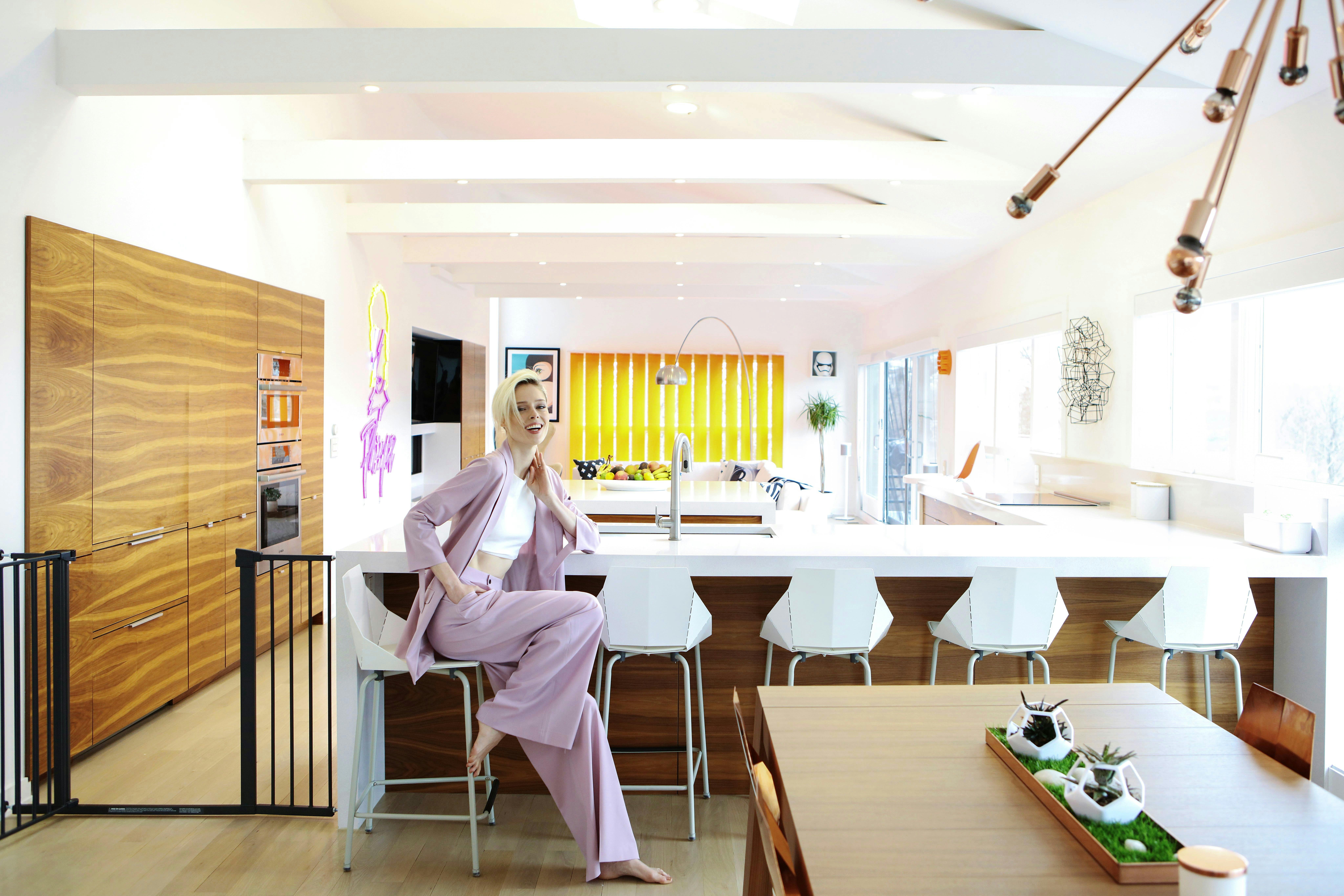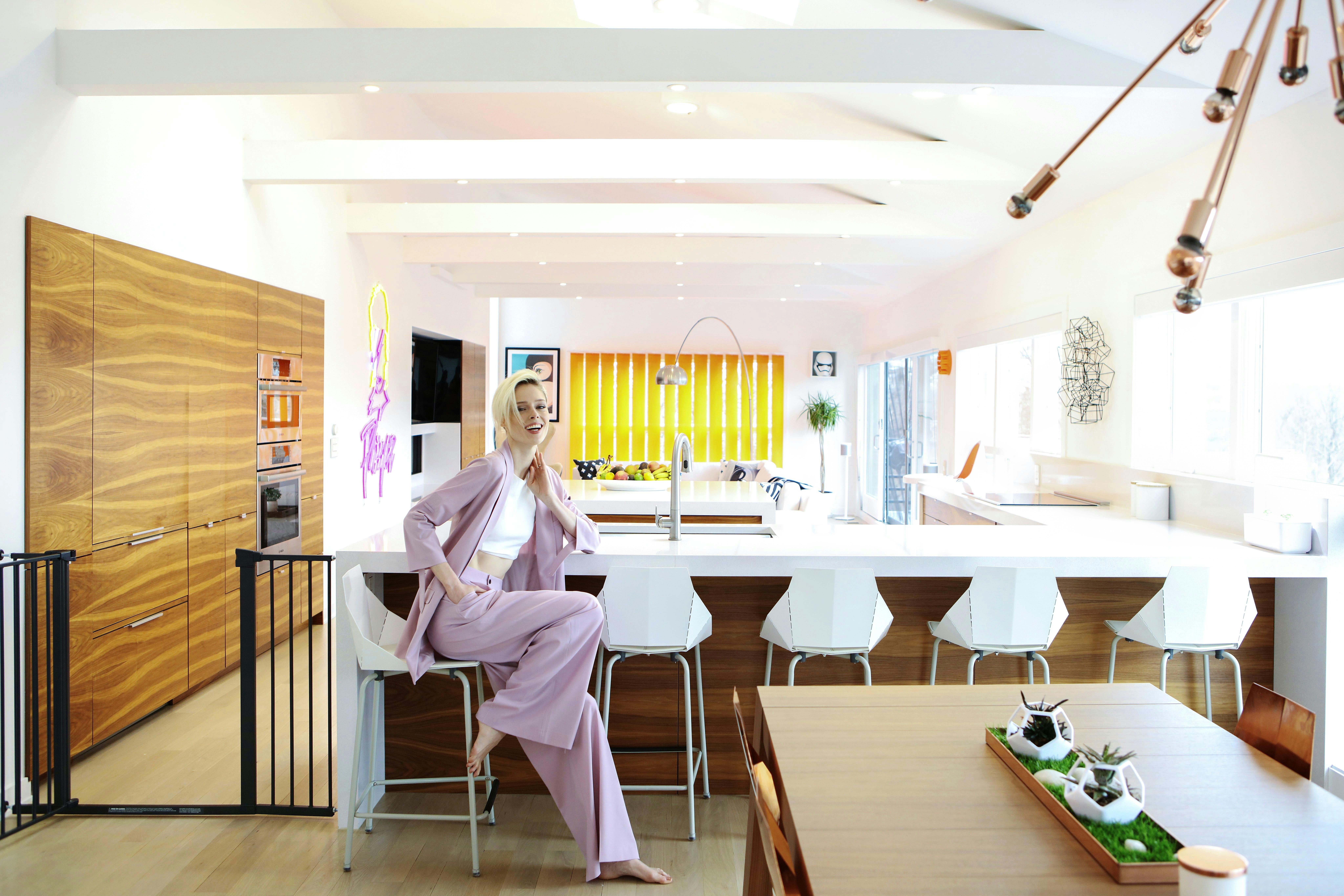 Supermodel Coco Rocha's perfect kitchen
The young Canadian top model and her husband oversaw the refurbishment of their home in Westchester, New York. The design of the bright kitchen combines white Silestone countertops which, contrasted with the walnut-coloured furniture, create an elegant and modern space.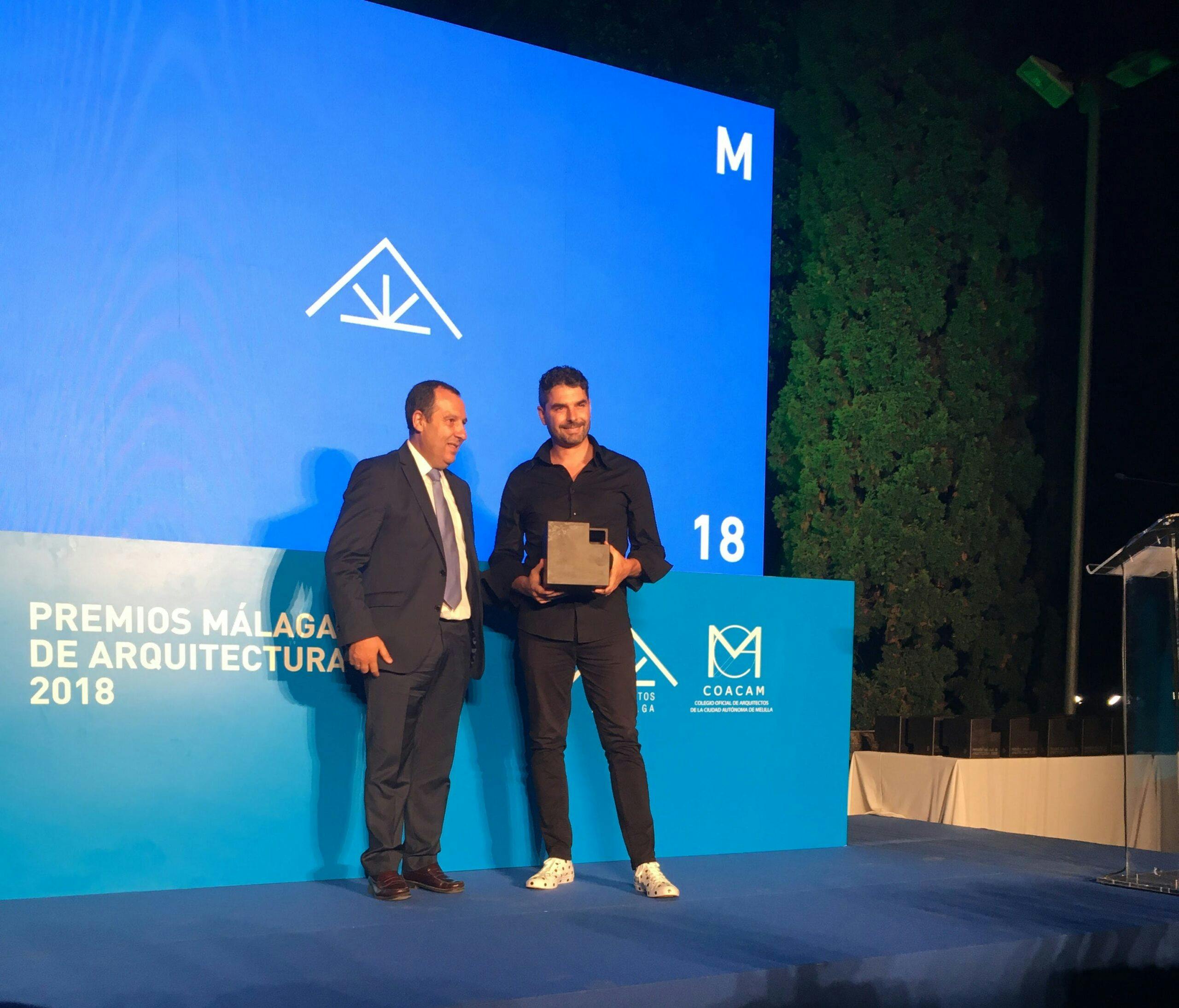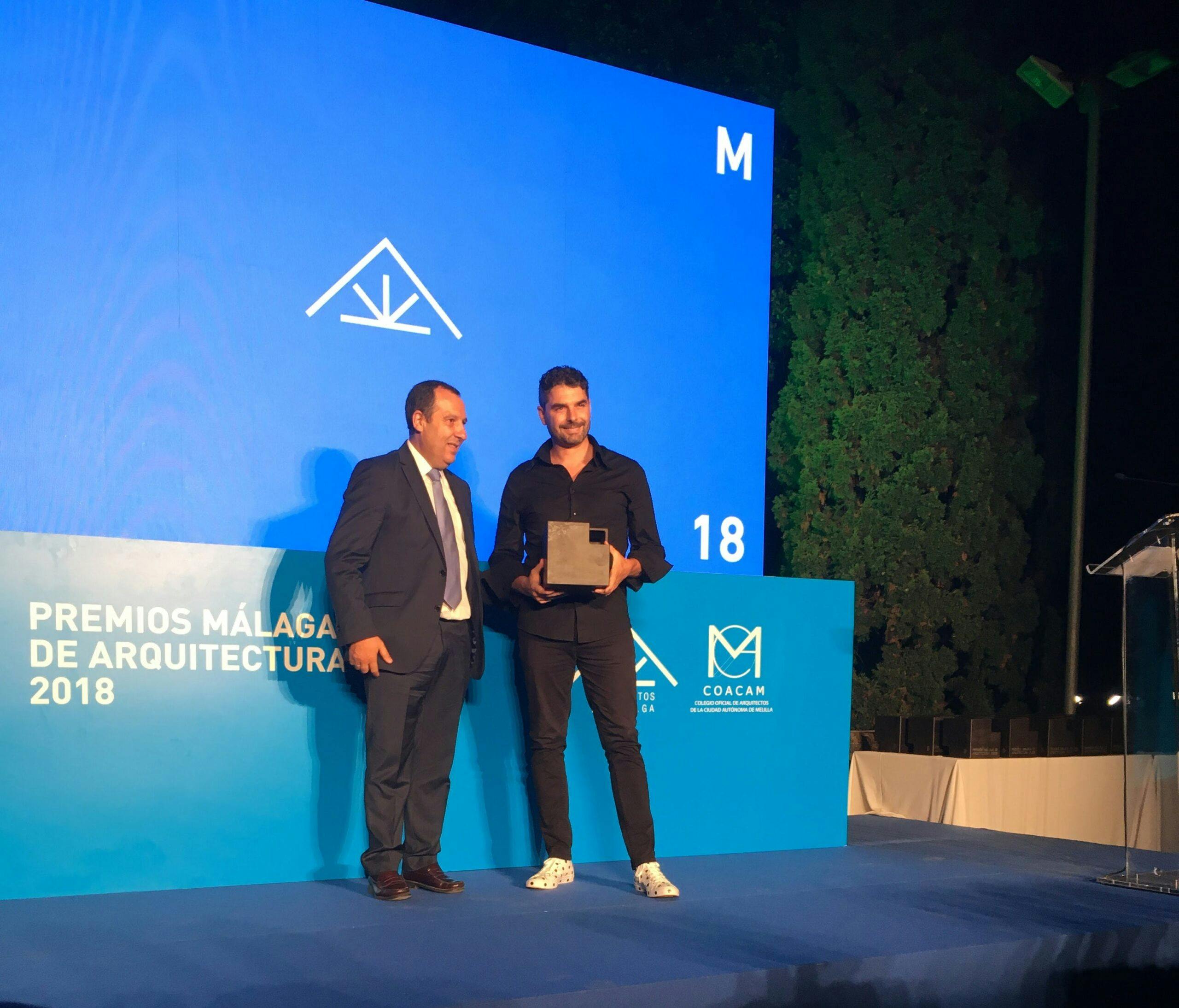 Canadian supermodel Coco Rocha has good taste both when it comes to dress sense and the interior design of her house. When remodelling her house in Westchester, New York, located an hour north of Manhattan, she created an airy day area comprising an open-plan kitchen and living room area. Of all the areas in the home, the open kitchen takes prominence, where Coco and her husband, James Conran, combined walnut-coloured furniture with white Silestone countertops with a glossy finish. The fact that they designed such minimalist areas with simple ambiances allowed them to balance the colour with daring, loud, and even rebellious pieces of pop art.
Under a concept of an open and spacious kitchen, dining and living room, contained within a 15-metre-long room, Coco highlights the importance of materials in this transformation: "We followed a simple and contemporary design... The materials were really crucial for achieving the desired style". In this sense, it's not surprising that they chose our Silestone® quartz surface, specifically selected in a North White colour, due to its great elegance and because it guarantees excellent durability without requiring hardly any maintenance. Something which the model appreciates, as she loves cooking with her daughter and this means that she does not have to worry about stains. In fact, to create coherence on the whole, the couple used the same Silestone® colour for the kitchen countertops and the gas fireplace lining.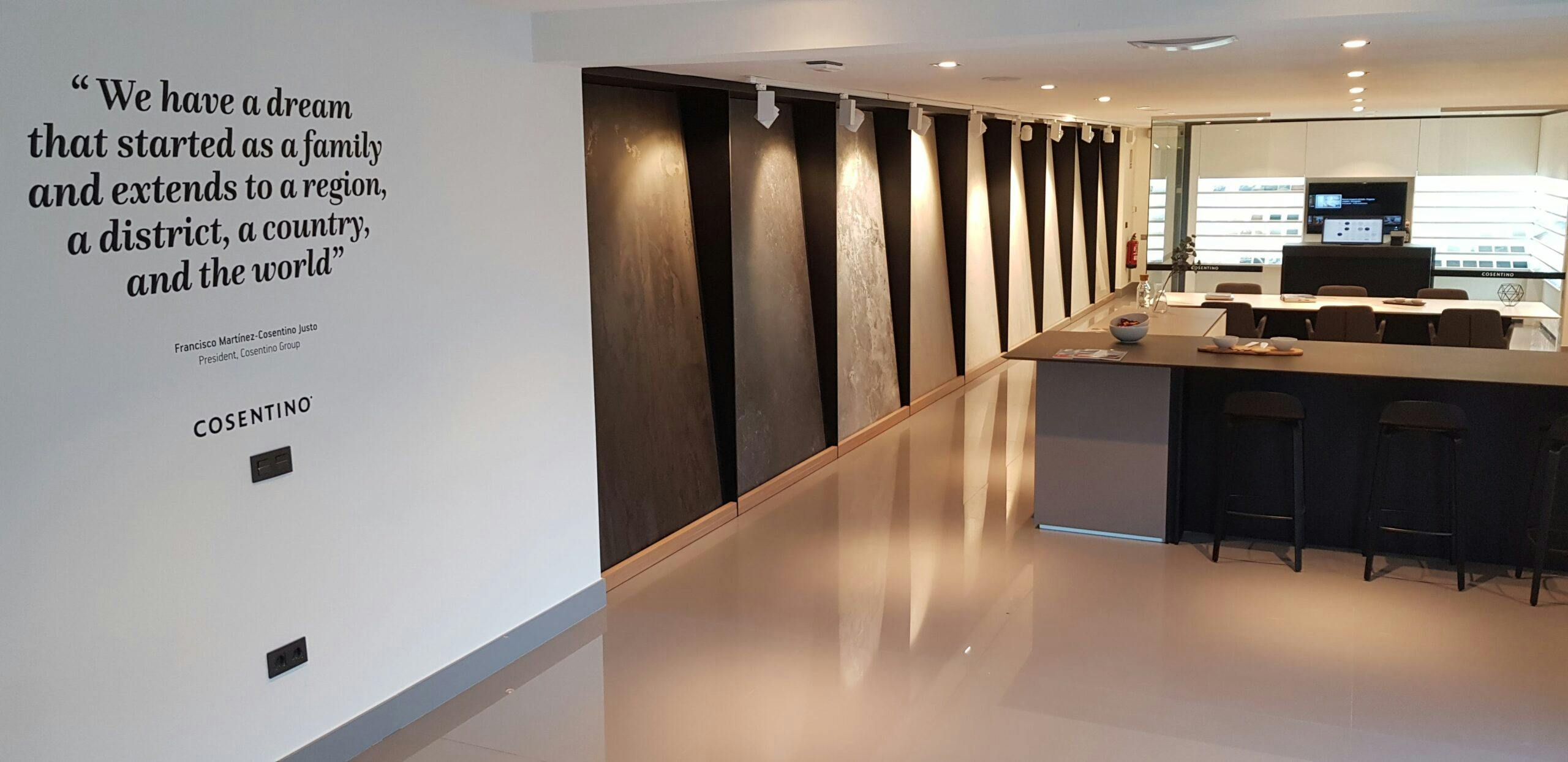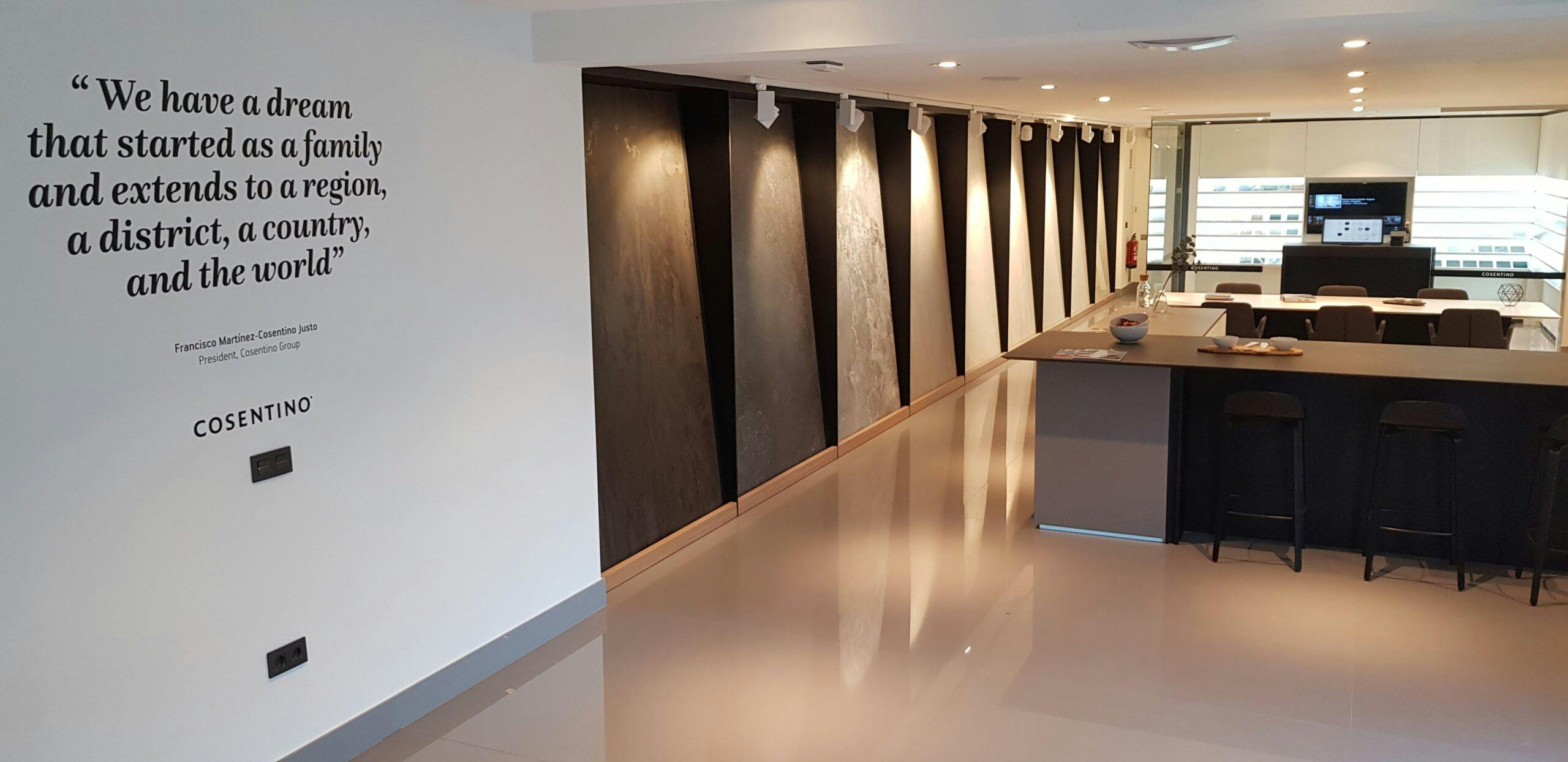 In terms of the layout, the peninsula bar serves as both a work area and a meeting point, while helping separate the kitchen from the adjoining living-dining room. However, the large island is the true centre of operations.
The refurbishment project has been covered in several reports in decoration and fashion magazines, such as Good Housekeeping and Vogue, among others.