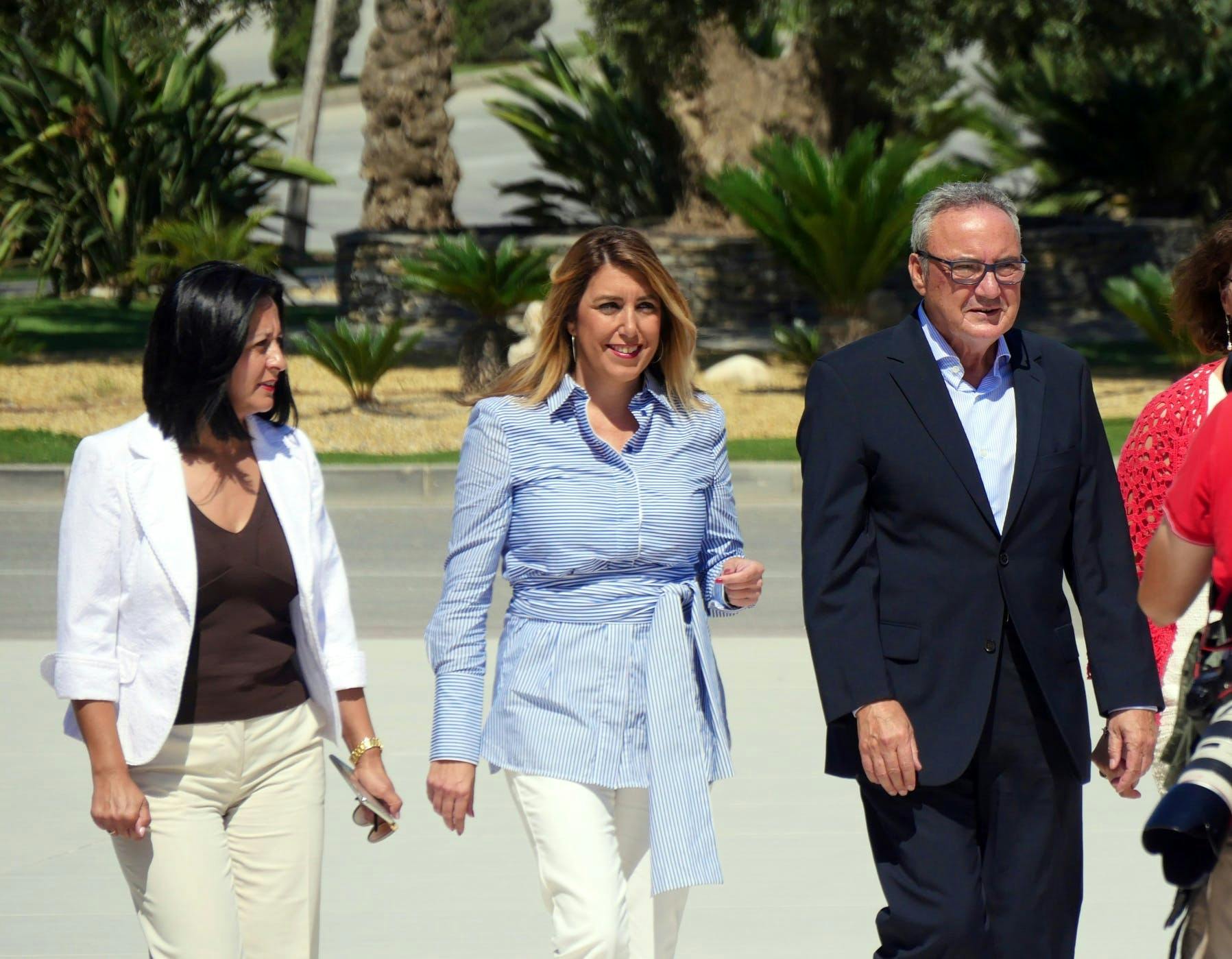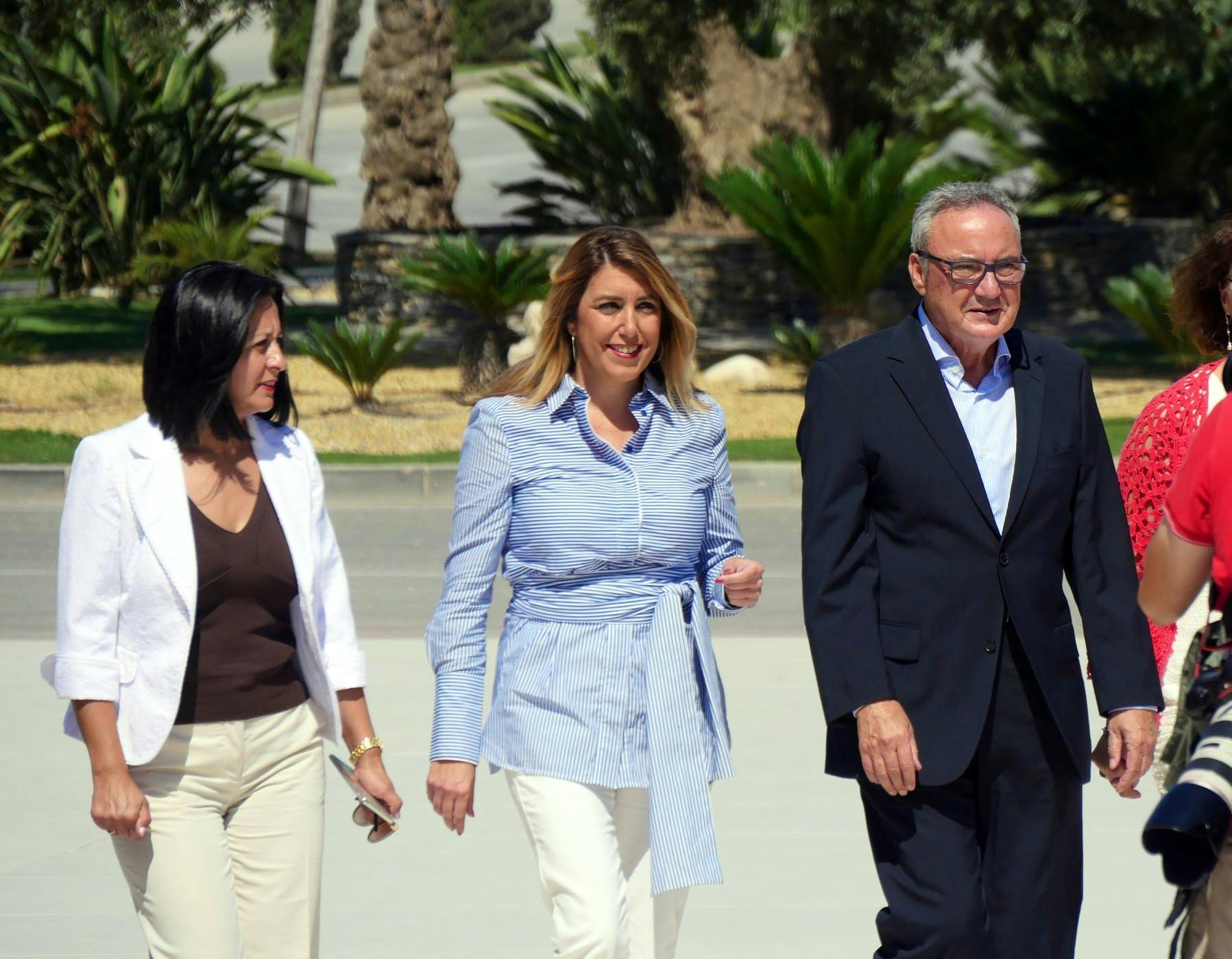 Susana Díaz praises Cosentino Group's focus on innovation and professional training
Tags: Cosentino | 5 años ago | Written by: Cosentino
The
President of the Junta de Andalucía, Susana Díaz
, made an official visit this morning to the headquarters of
Cosentino Group
, located in Cantoria, Almería. Susana Díaz made a whistle-stop tour of the company's two million square metre Industrial Park - one of Spain's largest manufacturing and logistics facilities.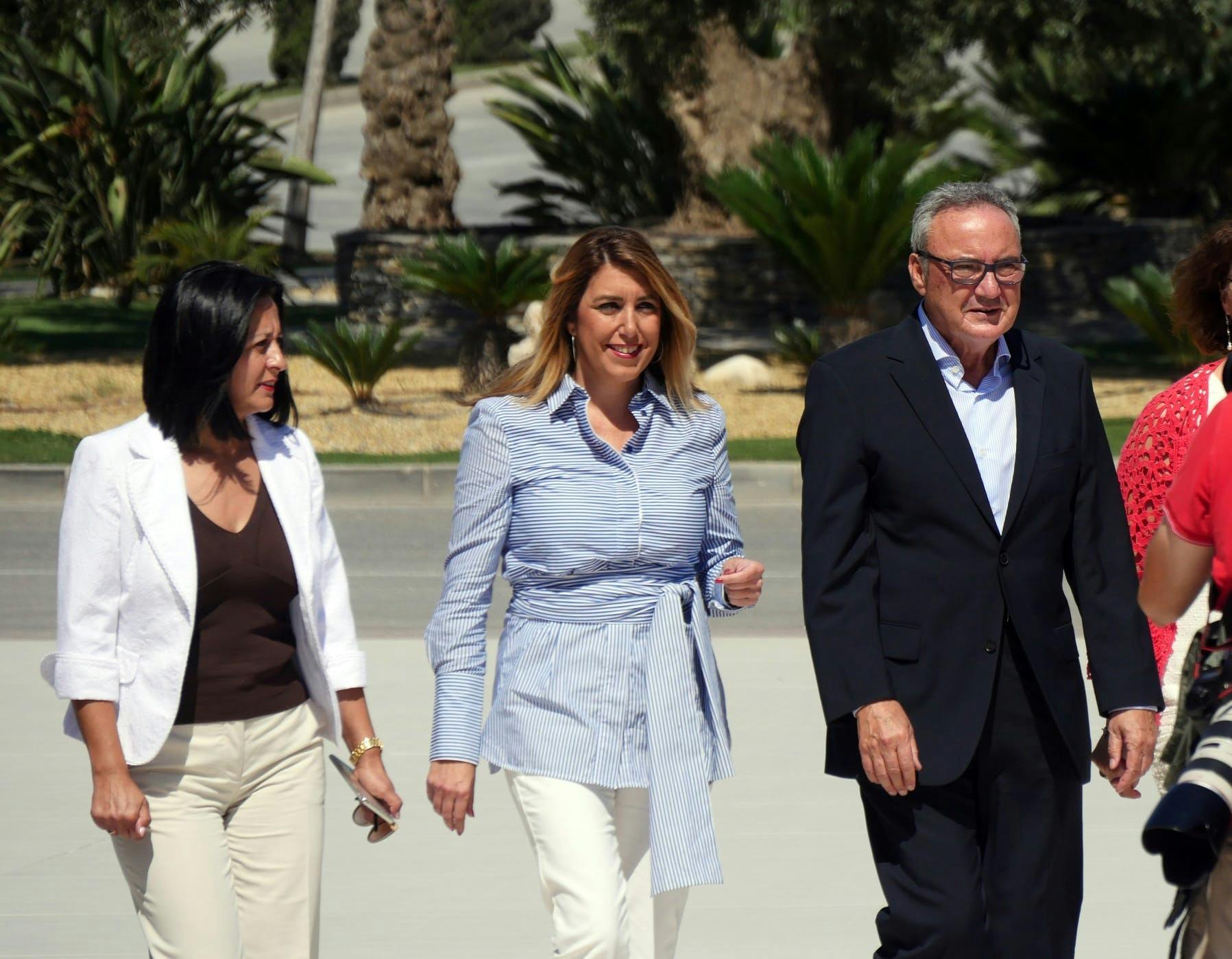 The reason for the President's visit was to
praise the company's widely-recognised commitment to innovation and, in particular, its emphasis on training and education policies
. Embodying these two areas of focus is Cosentino's spectacular new in-house training centre, the newly-inaugurated "Brainstone". This facility, which took centre-stage for the President's visit to the Industrial Park, covers an area of 1,200 square metres and is located above the natural stone warehouse, within the company's Logistics Centre in the park.
The training centre caters for Cosentino's employees based in Cantoria and comprises five classrooms of varying sizes that can host a total of 140 people at the same time. In addition to the training centre, the tour also made a stop at the Dekton® factory. The visit finally concluded with President Díaz signing the Cosentino visitor book in the presence of Francisco Martínez-Cosentino, Group President.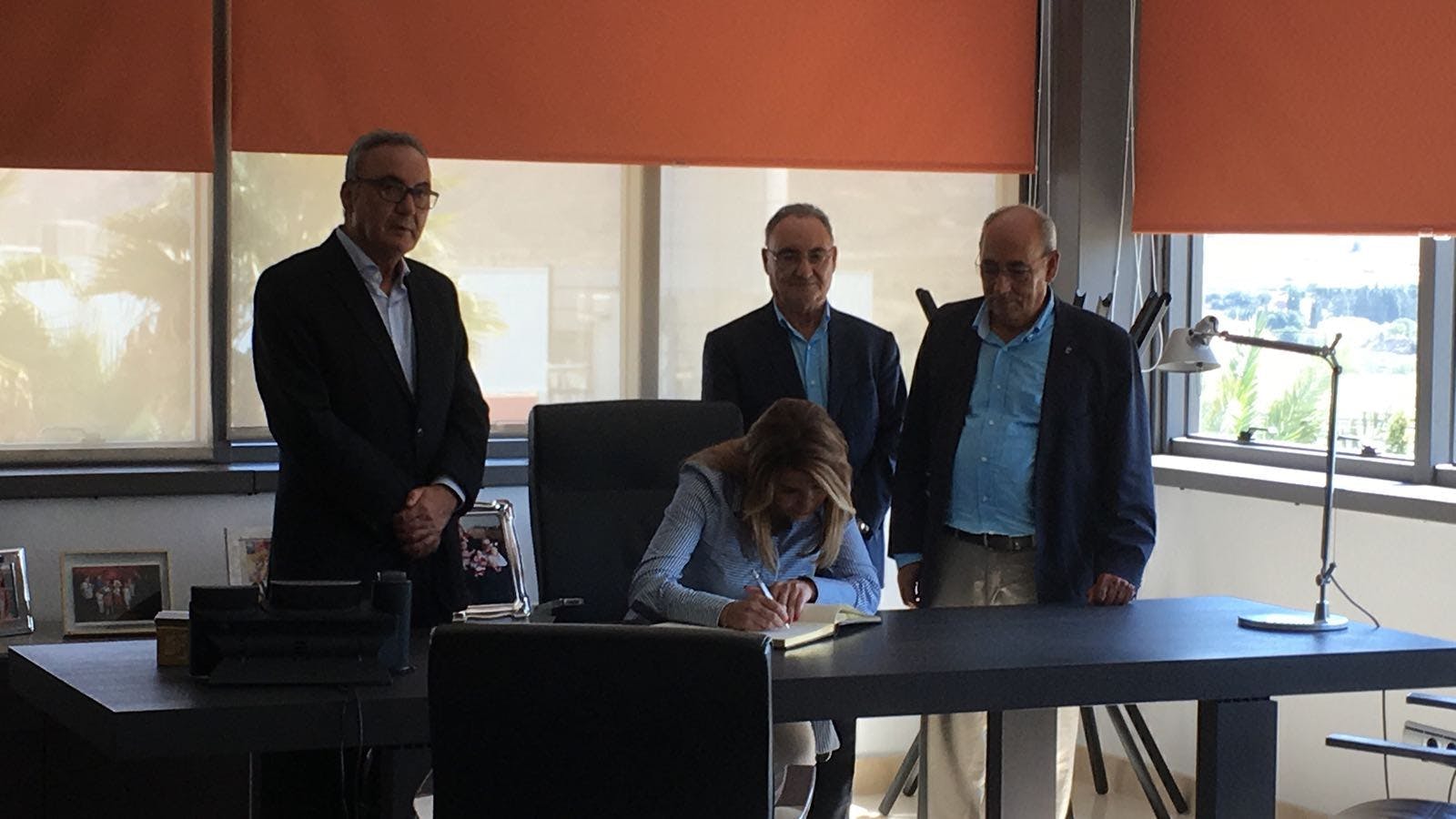 "It has been an honour to show President Susana Díaz around our facilities in Cantoria, in particular our Brainstone latest training project, which is the ultimate representation of our commitment to innovation and continuous development. Without a doubt, our employees are the key factor in our success and our aim is to provide them with the best possible tools, thereby generating a culture of continuous and qualified learning. We are also proud to have succeeded in generating quality jobs and to have run internships and professional training programmes every year with the invaluable support of the Junta", commented Francisco Martínez-Cosentino. Susana Díaz, President of the Junta de Andalucía, stated she is  proud of "this company which is a worldwide reference. The record export data we have known today would not be possible without the push of the natural stone industry and the push of companies like Cosentino. This is possible thanks to Cosentino's compromise with  environment, with the social responsibility, with education and with employment. Cosentino's President and myself have collaborated creating education programs for young people which take place here. The region has made great progress, but there is still much to do. For example,  we have a great digitalization challenge in the near future. Cosentino is an example for this, and I hope they continue to grow and to bring Andalucía brand to the world like they have done until now."
All information: 
PR_Susana Diaz praises Cosentino Group's focus on innovation and professional training