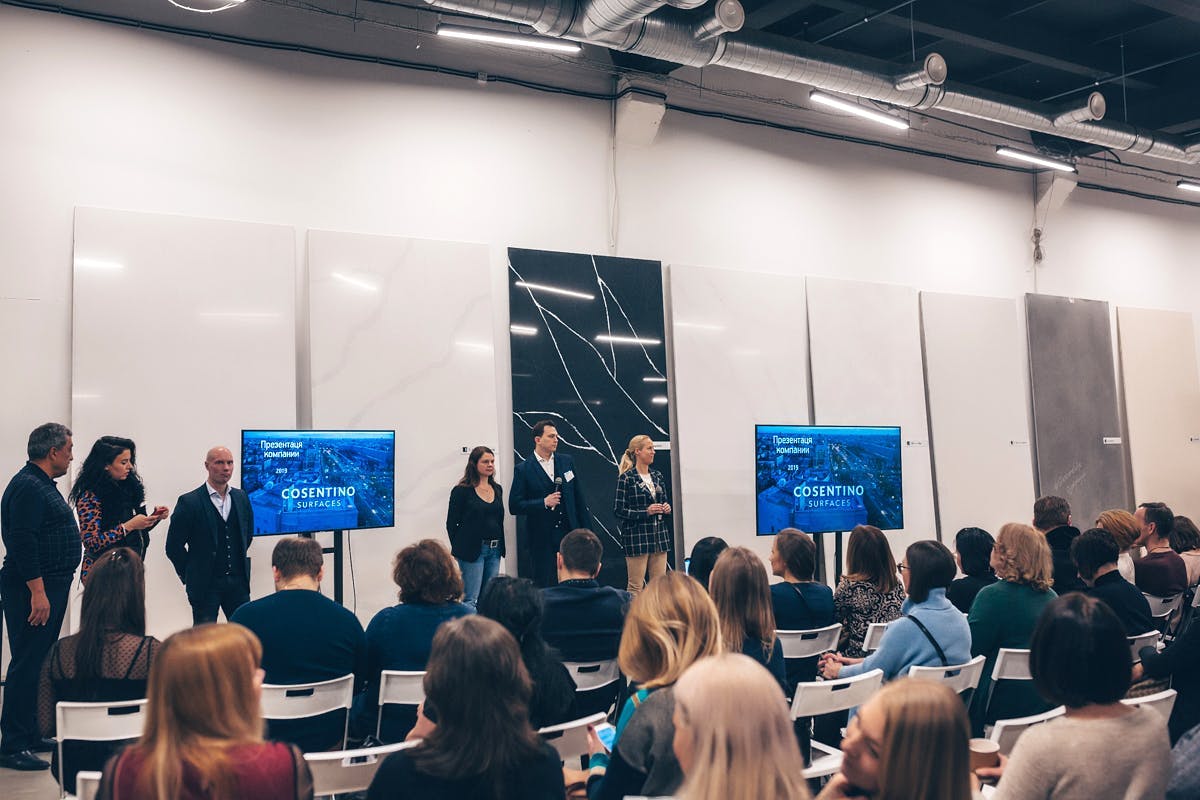 The Cosentino Group showcases its latest product news in St Petersburg, Russia
Cosetino presents in St Petersburg its latest launches to
 170 stonemasons, kitchen designers, architects and designers.
Cosentino is pleased to announce the first and biggest launch event held in this region. Cosentino Scandinavia's Finnish and Russian team, created this major opening event. Through this event Cosentino Group communicated the vast range of news that can be delivered to the region from the Helsinki Cosentino Center, that included logistic center and warehouse. The goal is to expand these deliveries month by month until Cosentino Group opens its own Center in St Petersburg with a showroom, offices and meeting rooms. A facility in Cosentino's business concept where our stakeholders always are welcome such as stone producers, kitchen and bath retailers, builders, architects and designers.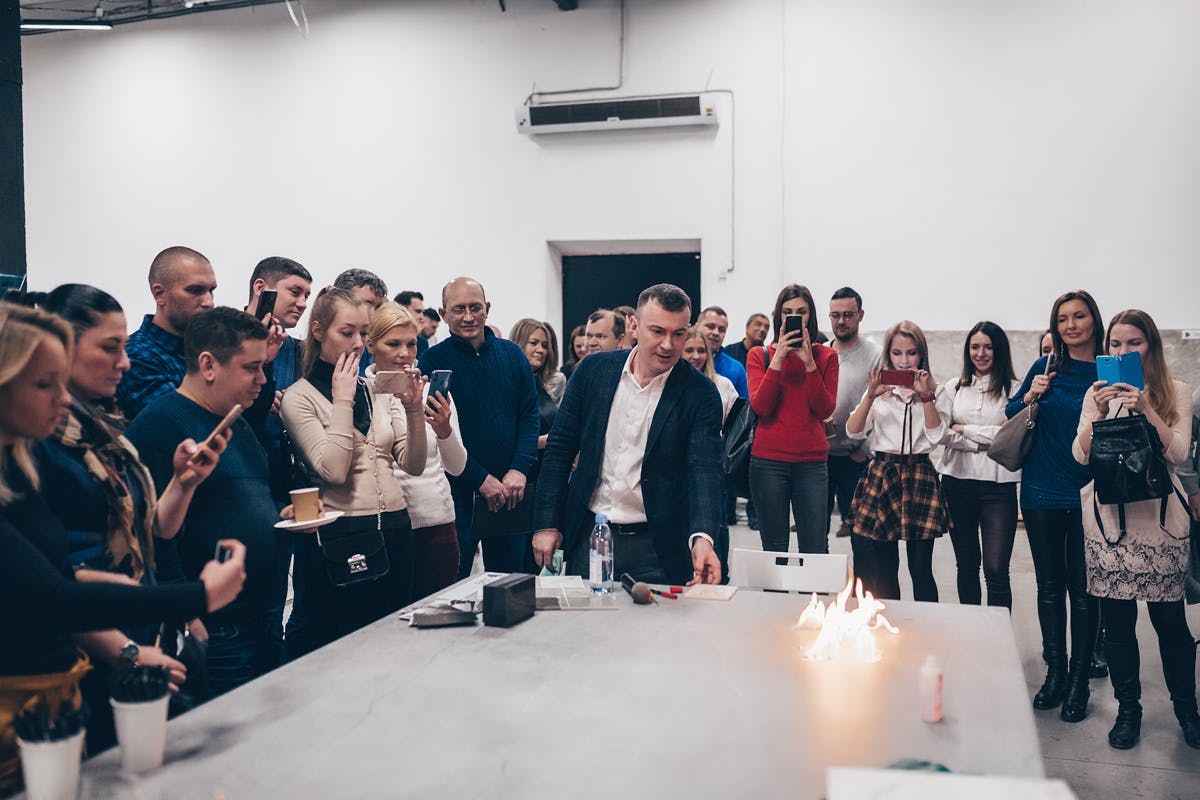 During the event 26 full size slabs of the latest news of Cosentino's brands Dekton® and Silestone® where shown as well as the inspirational moves of Dekton® Stonika and Silestone® Eternal  collections. The location chosen was Artplay, a mecca for creativity, art and leisure in St. Petersburg, a former Central Construction Bureau for Machine Building now transformed into a unique multifunctional space. The event started at 5pm with mingle and a chance to walk around and experience all the slabs decorated in a spring feeling for the day. The guests where served local delicious finger food at the welcome hour and later on Food Art was preformed directly on a Dekton® table in color Soke. At 7.30pm a presentation of all products and news was held, and it included some live demonstrations of Dekton® properties, and it included a raffle of a visit to Cosentino Headquarters for two persons.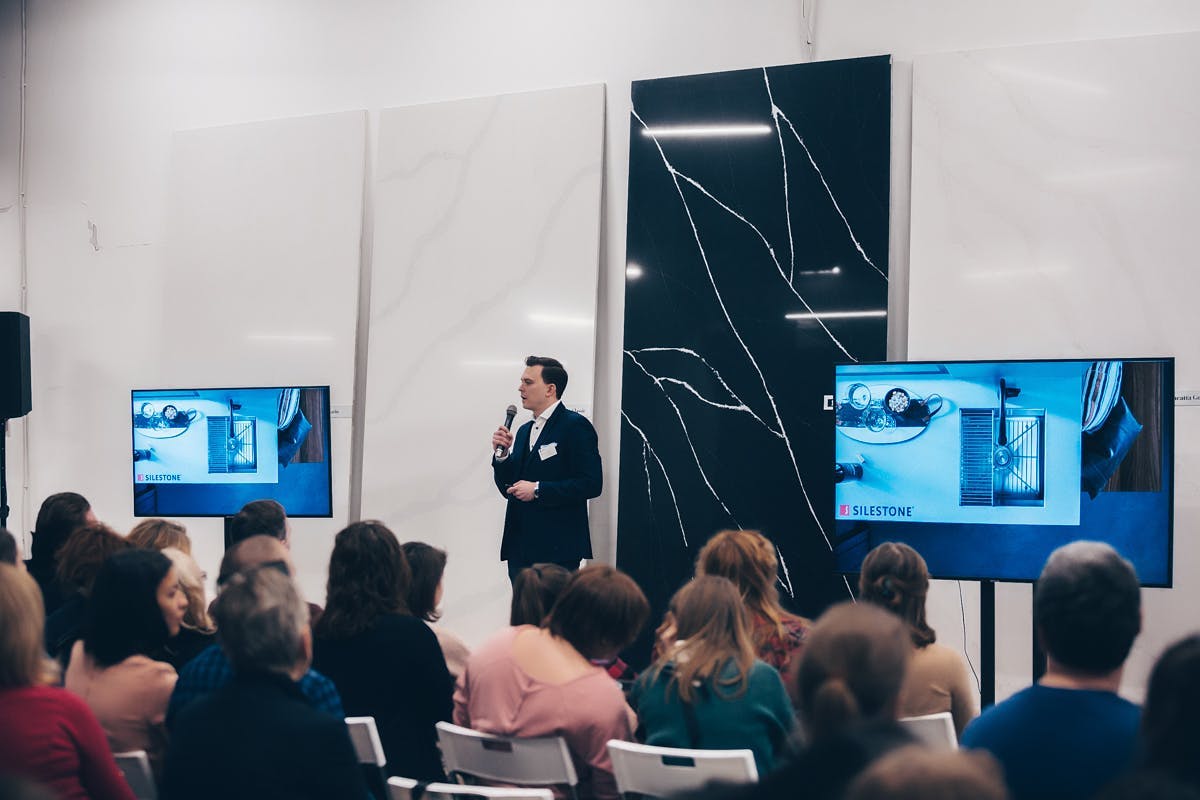 "This is an important part of the strategic expansion the company has been facing the last years since the potential of this region is impressive", according to Maria del Rocio Rueda Lope, East Europe Export Sales Executive at Cosentino Group. "I am so grateful of the Cosentino Group's trust in us and that we have built a fantastic event here today with so many visitors. Being able to reward this region with closer deliveries and service as well as a warehouse and showroom is very important." says Niko Ruotsalainen, General Manager Cosentino Finland & The Baltics.