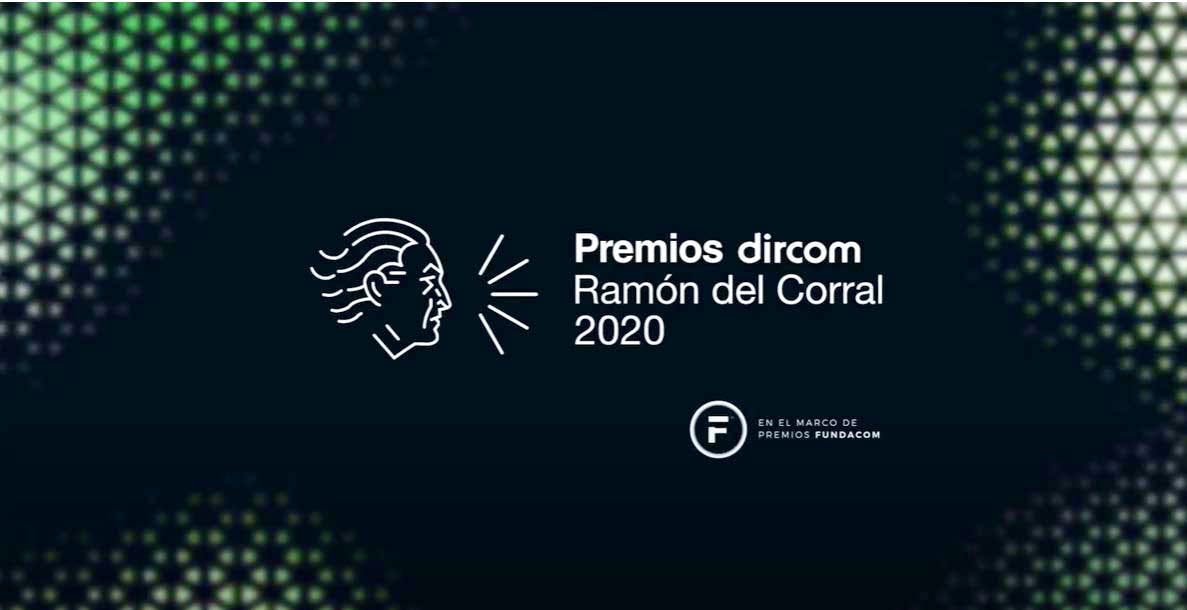 The "Dircom Ramón del Corral" 2020 awards recognise the work of Cosentino's Communications team
12 months ago | Written by: Cosentino
Cosentino Group has been recognised for its communication and public relations efforts at the "Dircom Ramón del Corral" 2020 awards (Spain), given by the Association of Communications Directors (Dircom).
---
Three Cosentino projects took the hotly-contested number one
spot
, chosen among several high-quality entries from the discipline of strategic communications.
The awards recognise the excellence and best practice in public relations and organisational communications in all of its disciplines (external, internal and integrated), honouring the best communication projects to be created and executed in Spanish and/or Portuguese around the world.
"Inspiration Day", winner in the category of Best Internal Event for up to 500 employees
.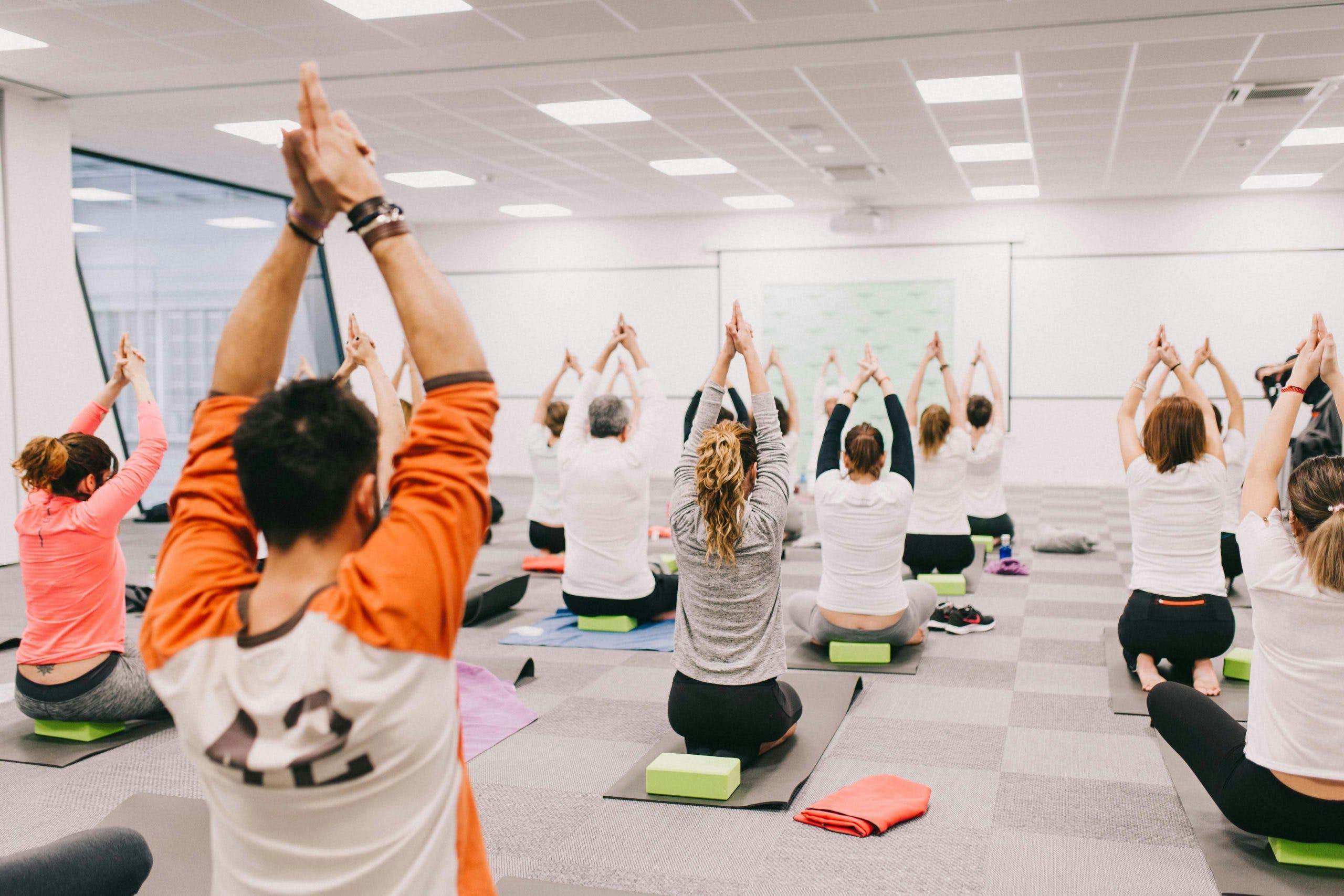 With employees as its most important audience, "Inspiration Day" was a milestone project developed by the company's internal communications department in partnership with the agency LLYC. A total of 300 employees shared the corporate initiative "Inspiring people through innovative spaces," as well as enjoying a yoga session, healthy breakfast and fascinating talks on creativity, sustainability, architecture and inspiration.
"ONE", winner in the Best Internal Publication category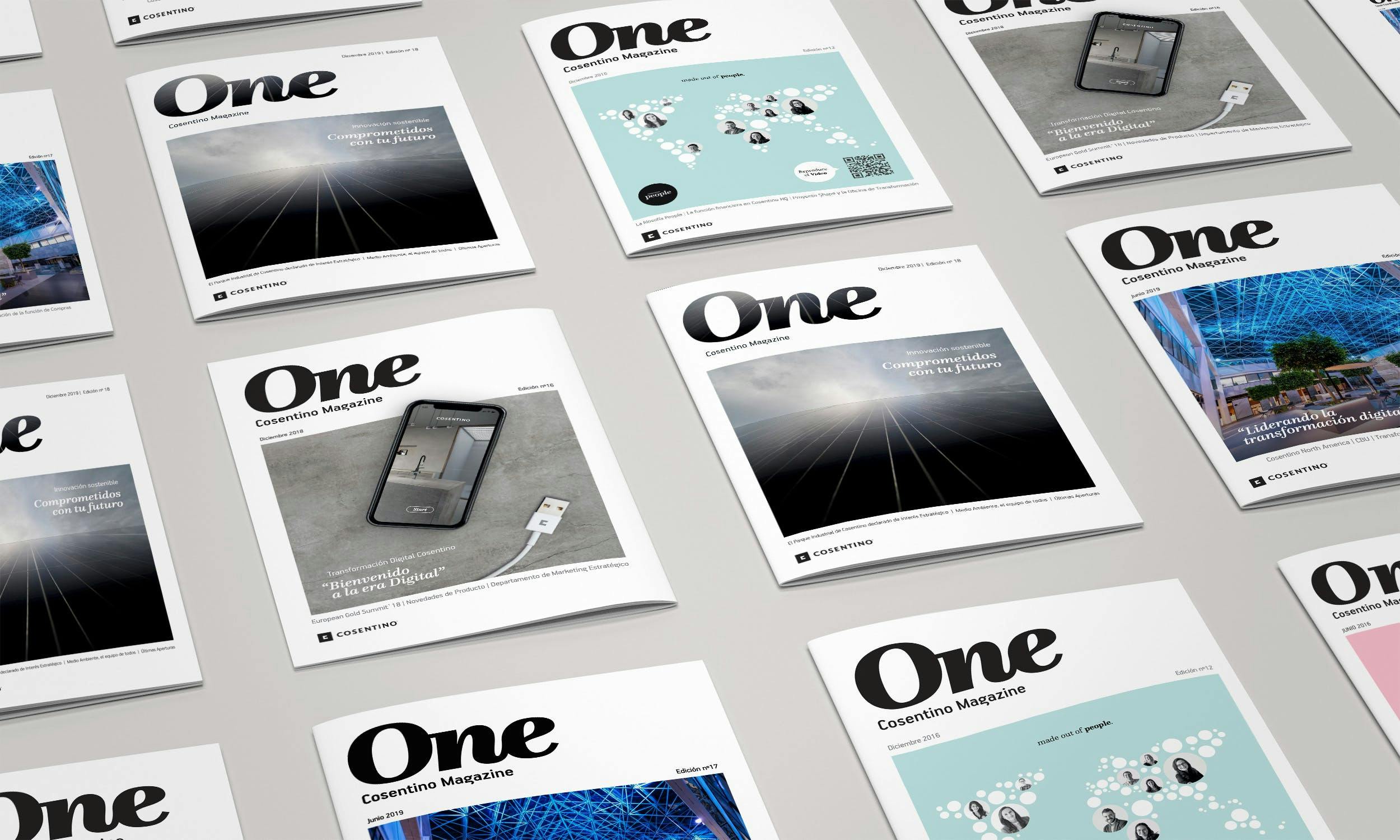 "One Cosentino magazine" is an international magazine featuring a diverse range of content and is characterised by employees' contributions to editorial themes and the production of articles. Within its pages, readers can find product news, information about Cosentino Centres and Cosentino Cities around the world, opinion pieces, employee interviews and profiles of different teams, as well as updates on strategic corporate projects. For Cosentino, this publication is a way to unite all its team members, regardless of the country in which they are located, and to strengthen the purpose and values of the company. As the name suggests, all of us at Cosentino are ONE. One team, one company and one project.
"Cosentino TV Magazine", winner in the Best Corporate Radio and Television category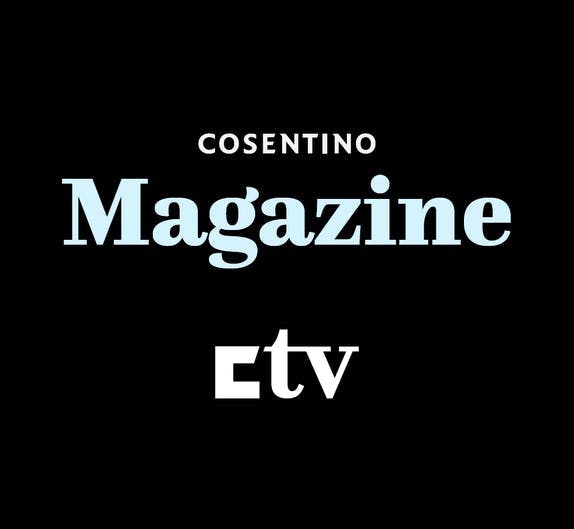 "Cosentino TV Magazine" is an audiovisual channel for corporate communication that was launched in 2010 as a key pillar of the Cosentino Group's external and internal communication plan. Cosentino TV Magazine is a unique and pioneering project within the sector. It was conceived with the aim of elevating the company's premium profile and to publicise the Group's worldwide brand and corporate programme via the internet and social and traditional media. Production and publishing are carried out by Cosentino's external communication department, with two key areas of operation: Spain (Cosentino Cantoria) and the United States (Cosentino Miami), featuring two presenters and two production teams of its own. The reports, which are bilingual, have their own distinctive and dynamic visual identity and can be found on the company's YouTube channel (
link
). Over the past 10 years, the cameras and microphones of Cosentino TV Magazine have been graced by leading figures from the worlds of design, architecture, restaurants, culture, sport and more.
Four nominated entries
At this final stage of the awards,
Cosentino was also nominated in up to four categories,
bringing further triumph and recognition for the company's internal and external communications departments. In addition to the awards won,
"Cosentino's digital transformation"
was a finalist in the
Best Integrated Organisational Change Campaign
category. For Cosentino, the process of digital transformation has provided one of the biggest challenges in the history of the Spanish multinational, as an ambitious project requiring a major communication strategy at all levels.
Santiago Alfonso, VP Communication and Marketing for Cosentino Group commented: "as these projects demonstrate, internal and external communication are key to Cosentino's success and growth as a company. The company's senior management is hugely proud of each and every one these activities and initiatives, and of the immense efforts of the organisation's employees to keep achieving progress and success, as they have at the Dircom Ramón del Corral awards".
The awards
were presented this afternoon at a virtual gala
, which was hosted by the Mediaset journalist Sonsoles Ónega.
Fundacom Awards
As a finalist in the Dircom Awards, Cosentino and its entries will compete in the finals of the Fundacom Awards 2020. The awards ceremony will take place this June.