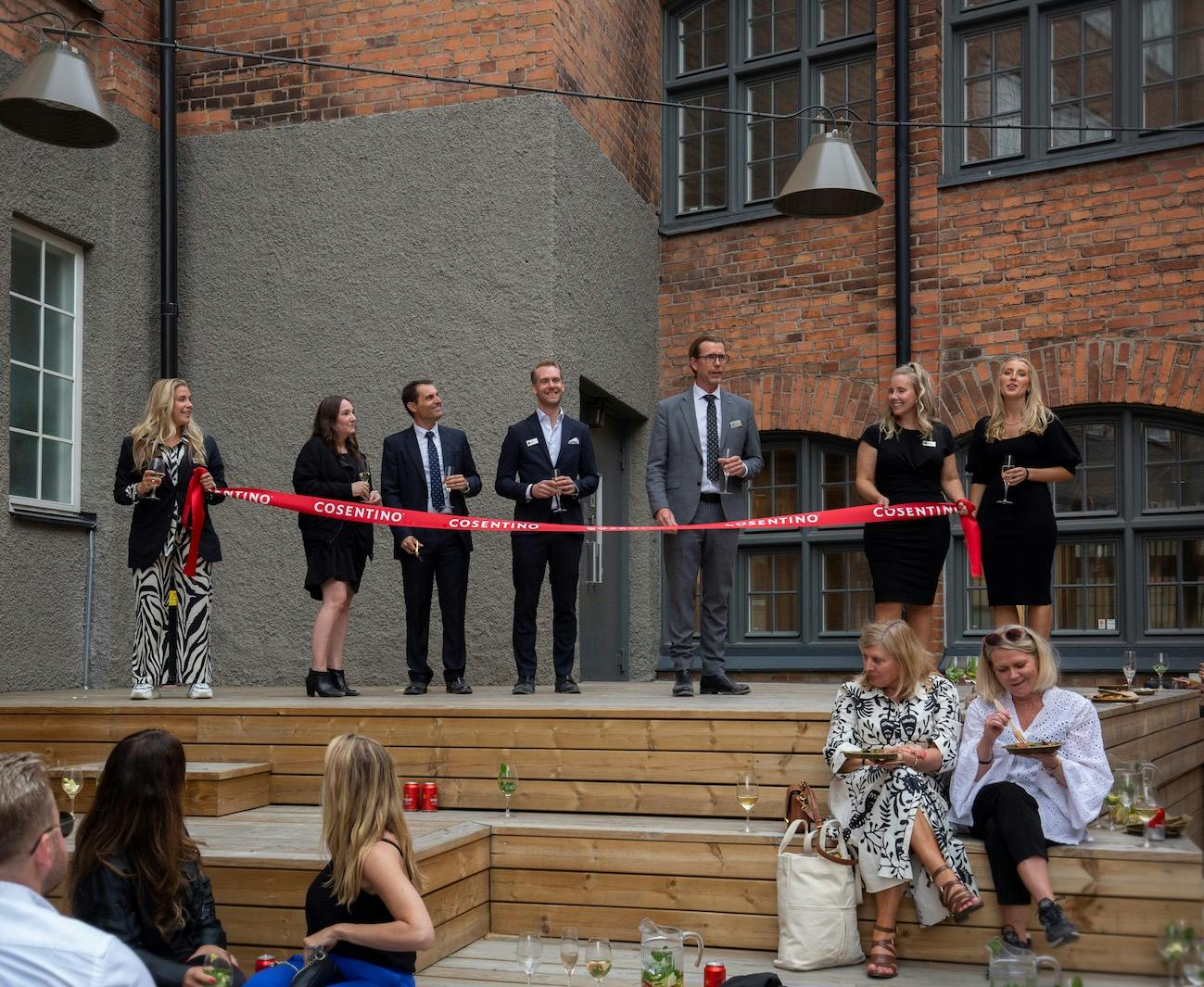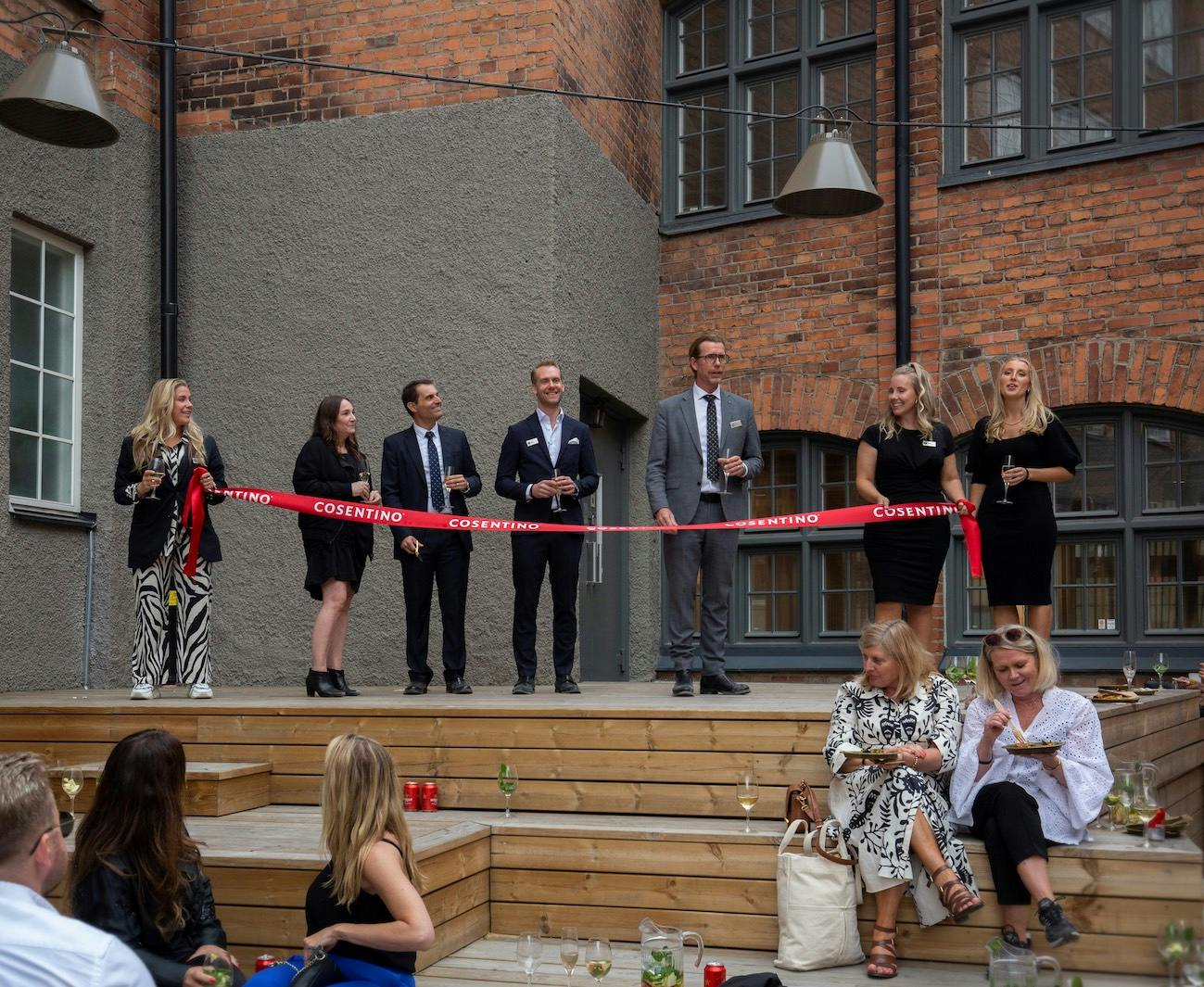 The magic of a Cosentino City showroom lights up Stockholm
After Paris, the company continues with the expansion of its immersive exhibition model with the new Cosentino City Stockholm opening.
---
Cosentino Group, global leader company in the production and distribution of surfaces for architecture and design, opening its first Nordic City showroom in Stockholm. With over 300m2, this showroom becomes an amazing Interior and Design hub where consumers as well as industry network can meet and be inspired through digital visualizations, exhibitions and events. It's the Group's twentieth City showroom that is located in world metropolises around the world.
The area around Södra station in Stockholm is one of the city's major hubs for design and architecture. This block called Stockholmverken has undergone a transformation in recent years, where many exciting actors have moved in and courtyards have been opened up for Södermalm's folk life. Now, this Design area is being joined by the global industry leader with the Cosentino City Stockholm, located at adress Rosenlundsgatan 29b. This showroom in central Stockholm is the first of its kind in the Nordic region.
The airy, beautiful venue offers digital visualizations with augmented reality (AR), a large product gallery, space for creative work as well as for events and exhibitions. Visitors will be able to experience Cosentino's products with the latest digital technology and at the same time be able to look and feel the products and colour samples, create mood boards and assemble the products with other materials such as wood, textiles, metals and wallpaper.
The official opening took place yesterday with an all-day programme of presentations, events and performances accompanied by Spanish typical food and drinks. A party full of magic, surprises and customized details to celebrate the summer arrival, that was attended by different representatives of the Nordic architecture and design community. For the company, attended the event Pedro Parra, VP Sales for Europe; Pierre Wernlundh, Regional Director for Cosentino Scandinavia, and David Sterner, Area Manager at Cosentino Stockholm.
David Sterner says, "In 2018 when the company decided to open the first "City" in Scandinavia, Stockholm was the obvious choice. We were very selective with the choice of address and location. A place as Stockholmsverken on Rosenlundsgatan was perfect for Cosentino. This old beautiful industrial building in combination with the location in the middle of Stockholm's "Design District" was exactly what we were looking for. We are creating a hub for interior designers, architects, K&B retailers, property developers and entrepreneurs".
In addition, must be mentioned and praised the working team that have been running this City showroom since the start of construction as well as coordinating the huge Opening day; Moa Karlsson and Josefin Kristiansson, Stockholm City Managers; together with Liz Lennhammer DSM and Linn Wernlundh, City Specialist.
Finally, the Cosentino team also worked closely with Monica Förster Design Studio to achieve the Nordic concept of the Stockholm City that was developed by Monica Förster herself. "We did a lot of research about Cosentino and the processes they work with. Cosentino works on a process where they recycle waste products and use them for cultivation. We thought it would be notable to communicate this in the showroom. We have worked with plants that grow up from the floor planted in the tech soil of slag products, added raw stone in combination with a warm wooden feel. An atelier that prompts inspiration and furniture rooted in the Scandinavian tradition forms the background and highlights Cosentino's materials", says Monica Förster.
Link to download Cosentino City Stockholm imagery (Photo Credits @killerwhalephoto)