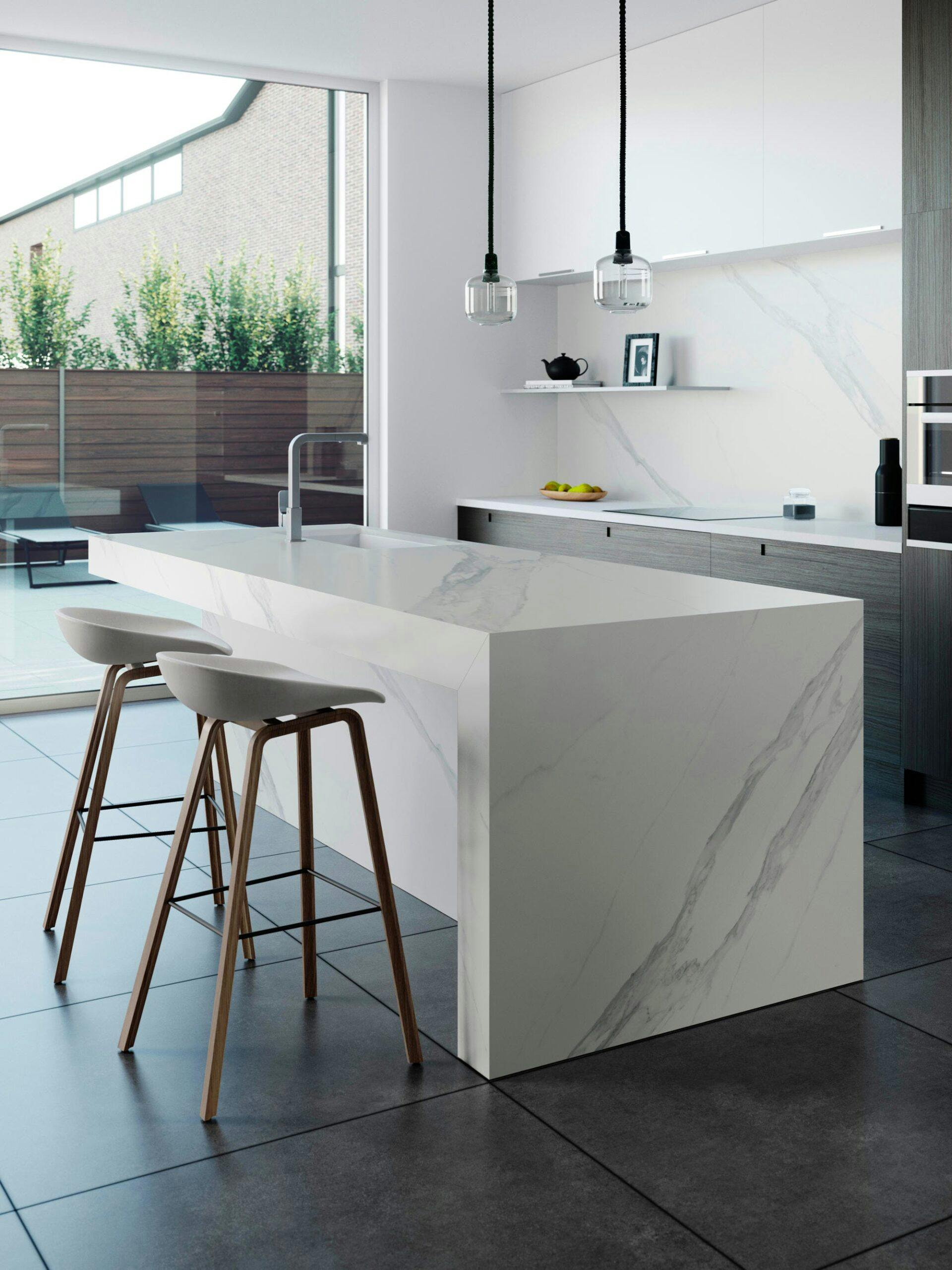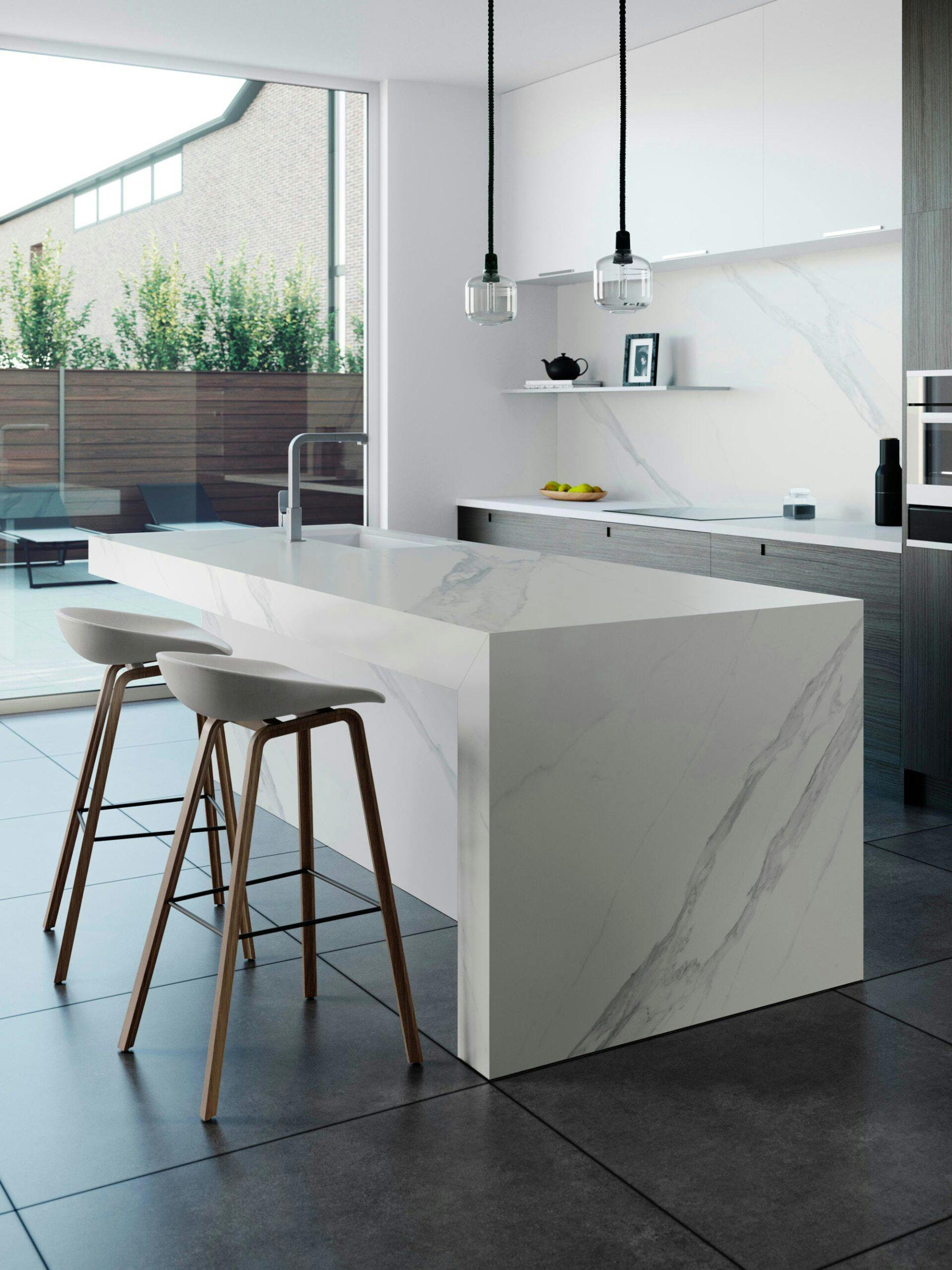 The Purity and Architectural Beauty of Travertine Marble – Inspiring Luxury Materials
The Beauty of Travertine Marble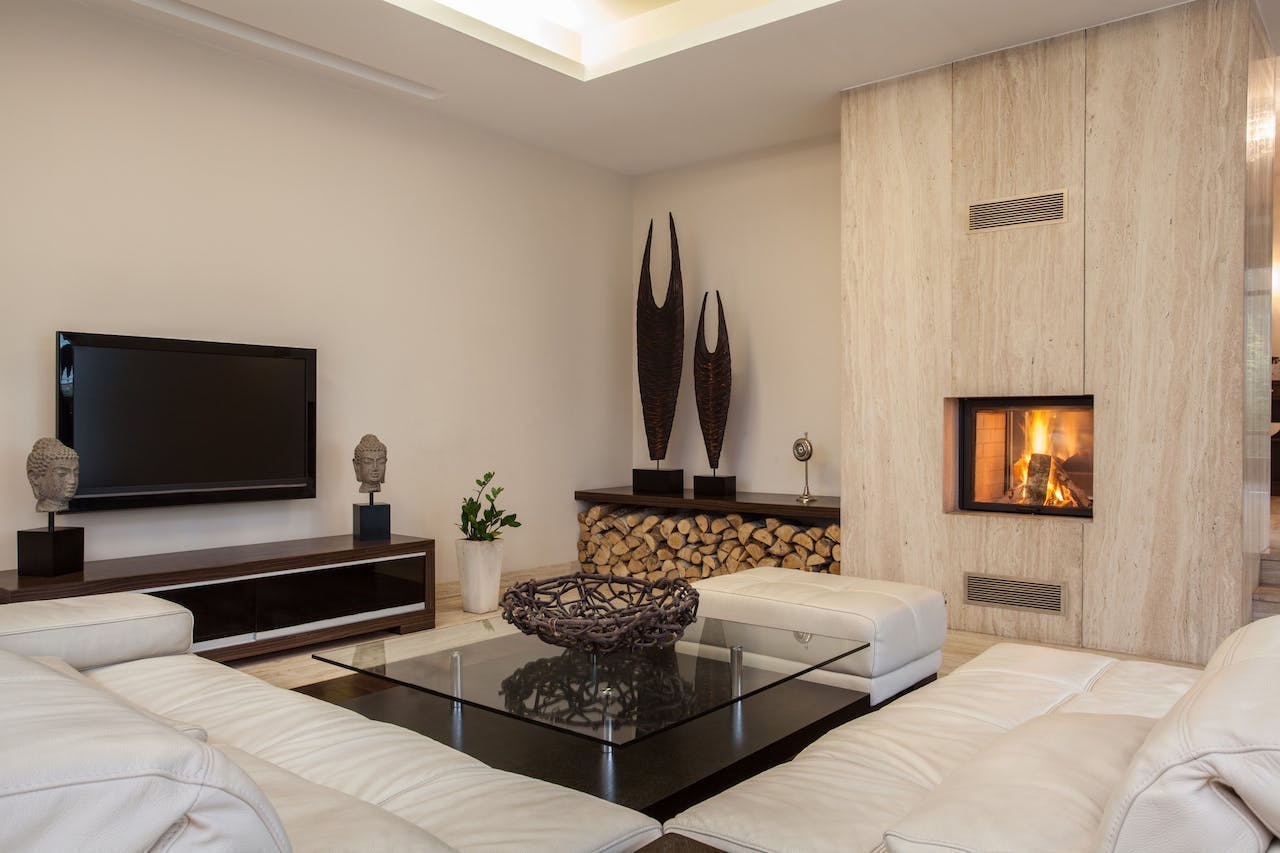 A true stone lover's natural treasure, travertine marble is many a decorator and architect's favorite.
The limestone
forms under pressure and heat from the earth's crust in hot springs and limestone caves. Because of its origins, it has certain distinctive characteristics like small holes, patterning, and a range in color from the lightest of ivories to darker shades like golden hues and even browns, these tones coming from traces of iron and organic materials. Today we see classic homes integrating travertine mantles, and entry ways and contemporary spaces featuring walls of the dramatic stone as artistic and sculptural focal points.
Architects and designers love this surface covering because of its natural beauty, diverse choices and classic look that suits almost any interior or design project, from kitchens to bathrooms, walls in focal rooms like living areas to architectural features such as staircases, travertine is an optimal luxurious choice.
Modern spaces and traditional rooms are offset flawlessly with the addition of travertine features, whether a smoothly polished floor, fire place, or facade.
A Brief History of Travertine Marble
Travertine is a go to luxury natural stone element for contemporary bespoke interiors, and yet it has a long history that can be traced to ancient Roman architecture including the world renown Colosseum. An enduring classic, it is also used in modern and contemporary architectural design such as Mies van der Rohe classic 1929 design for the Germany Pavilion for the International Exposition in Barcelona. This canonical design and aesthetic has inspired many innovative uses of travertine within modernist spaces.
Luxurious Architectural Uses of Travertine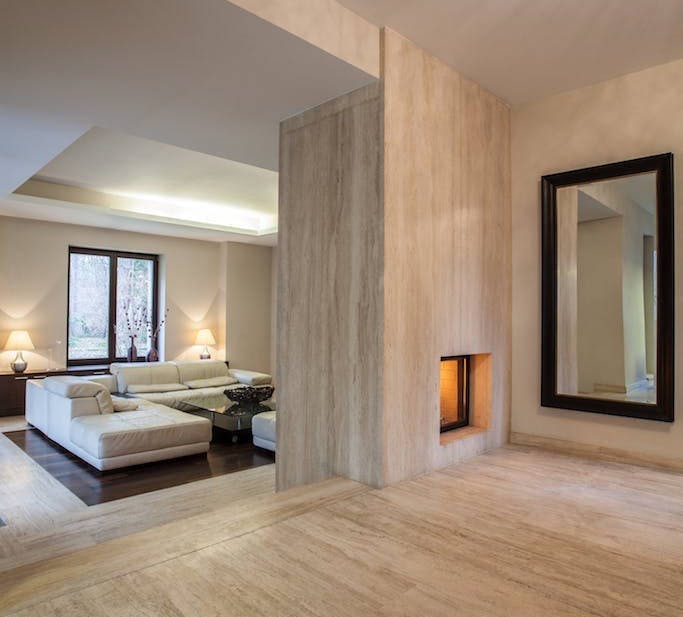 An example of high design luxury, this travertine interior boasts a fireplace, walls, and floors covered in the beautiful stone.
A lush interplay of monochrome and natural color and texture make this space delightfully stylish and design conscious, while subtly welcoming and cozy. 
Stone Staircases
Imagine a space transformed from ordinary residence layout to palatial modernism, simply through the use of travertine marble. From facades, countertops, walls of marble, floors and even staircases, the choice of this stone is a luxurious one, and has the elegance to become a central feature to any remodel or architectural design. The stone's subtle color, patterning and natural beauty means it will endure throughout generations, styles and decorative trends.
A Timeless Element for Design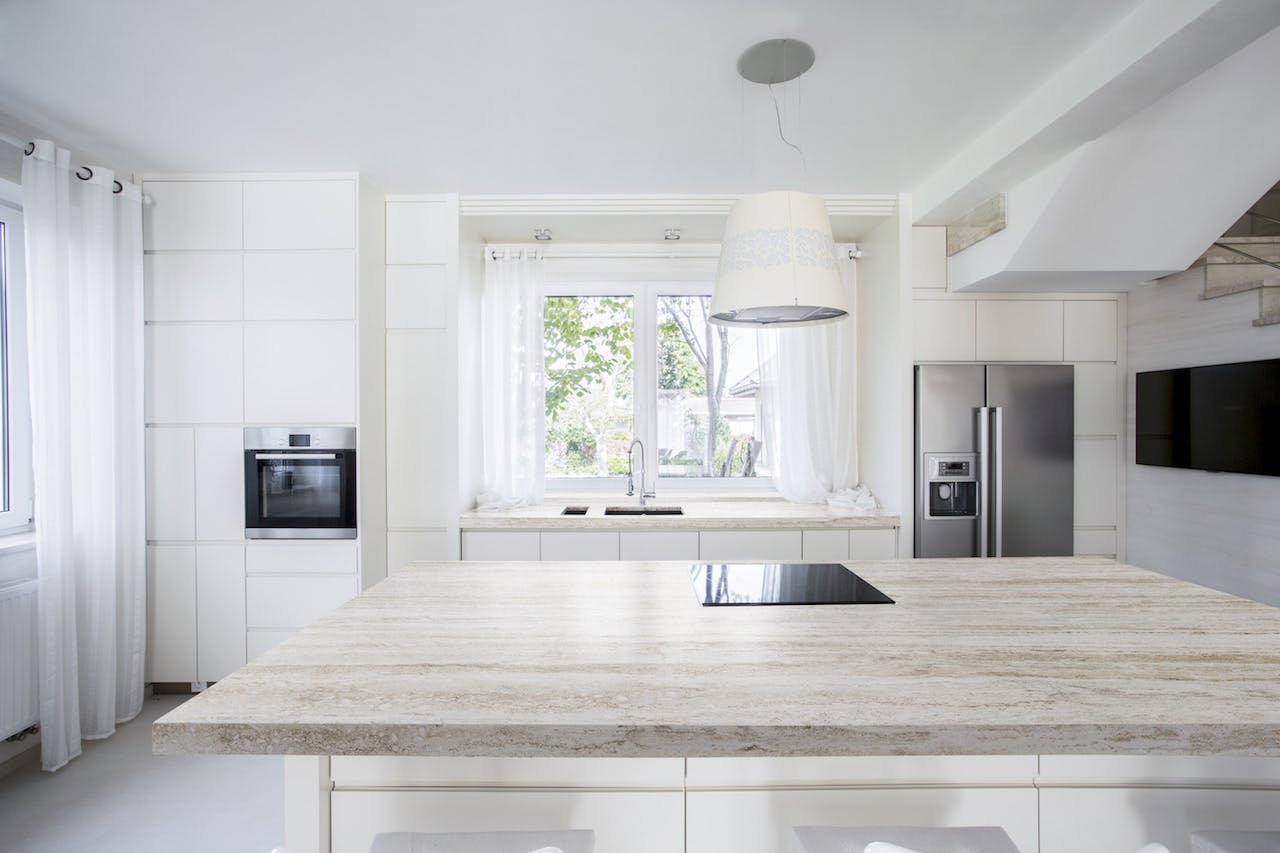 This lovely polished marble is beloved for its complexity of texture, naturally occurring patterns of color variations and subtle bands.
 It can be used to transform a simple kitchen into a picture of elegance...like we see in this gorgeous yet minimalist spaced featuring a layered combination of pales including Travertine Sterling, Dekton. The truly enduring quality of travertine marble means you can pair it with modern furniture, eclectic artwork and various surface materials, including leather, wood and glass, whatever you choose it can bring a timeless beauty to your space and design. This stone transitions easily as well as the homeowner, restauranteur, or business owner changes his or her furnishings, decorations or tastes, acting as a miraculous stone canvas for creativity and new trends in design. If you liked this article, you should check out our free guide on Stunning Kitchen Designs: