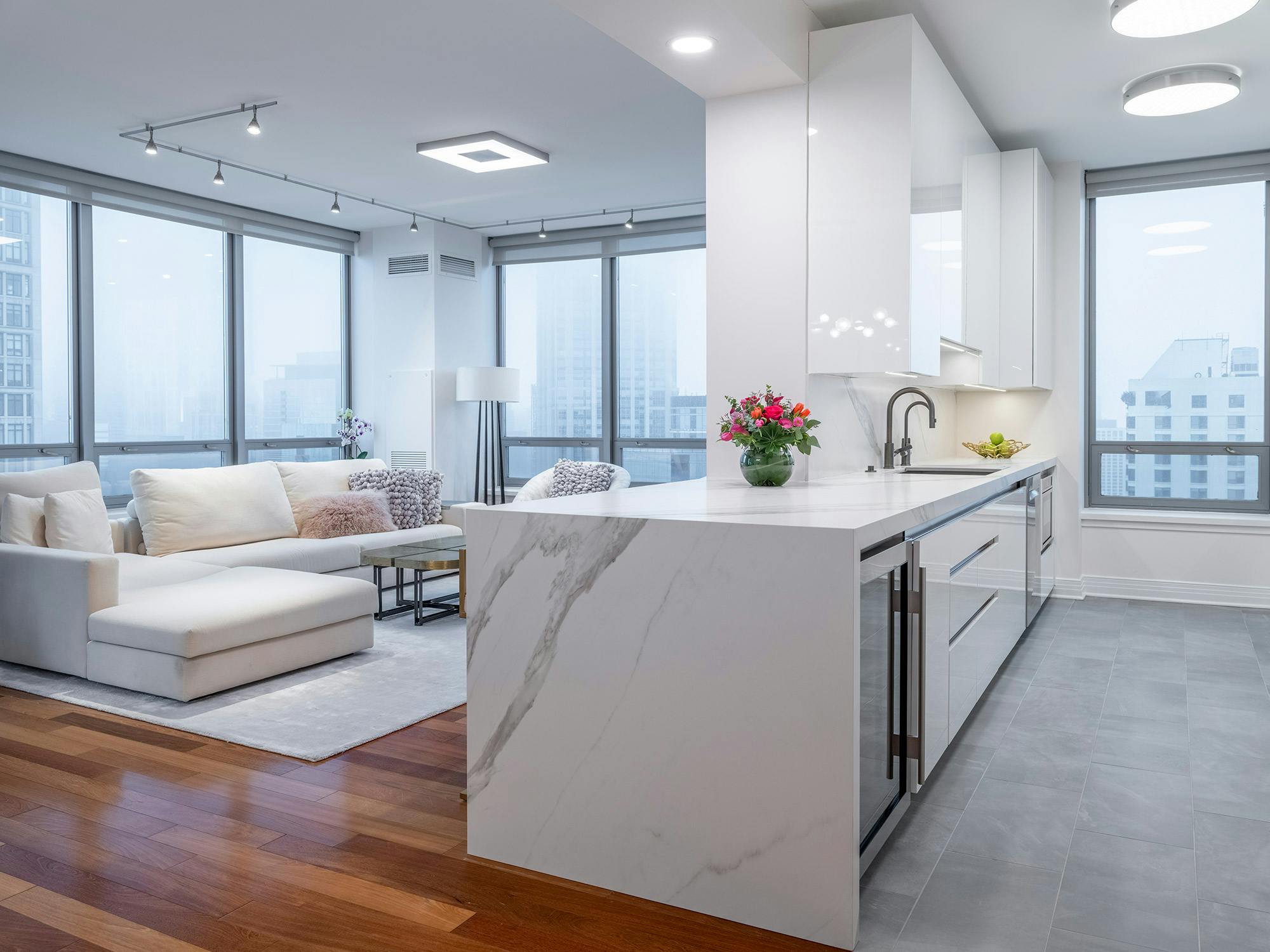 Dekton Opera brings timeless and natural design to this Chicago home
Top Homes
Dekton Opera brings timeless and natural design to this Chicago home
Alice Benjamin Interiors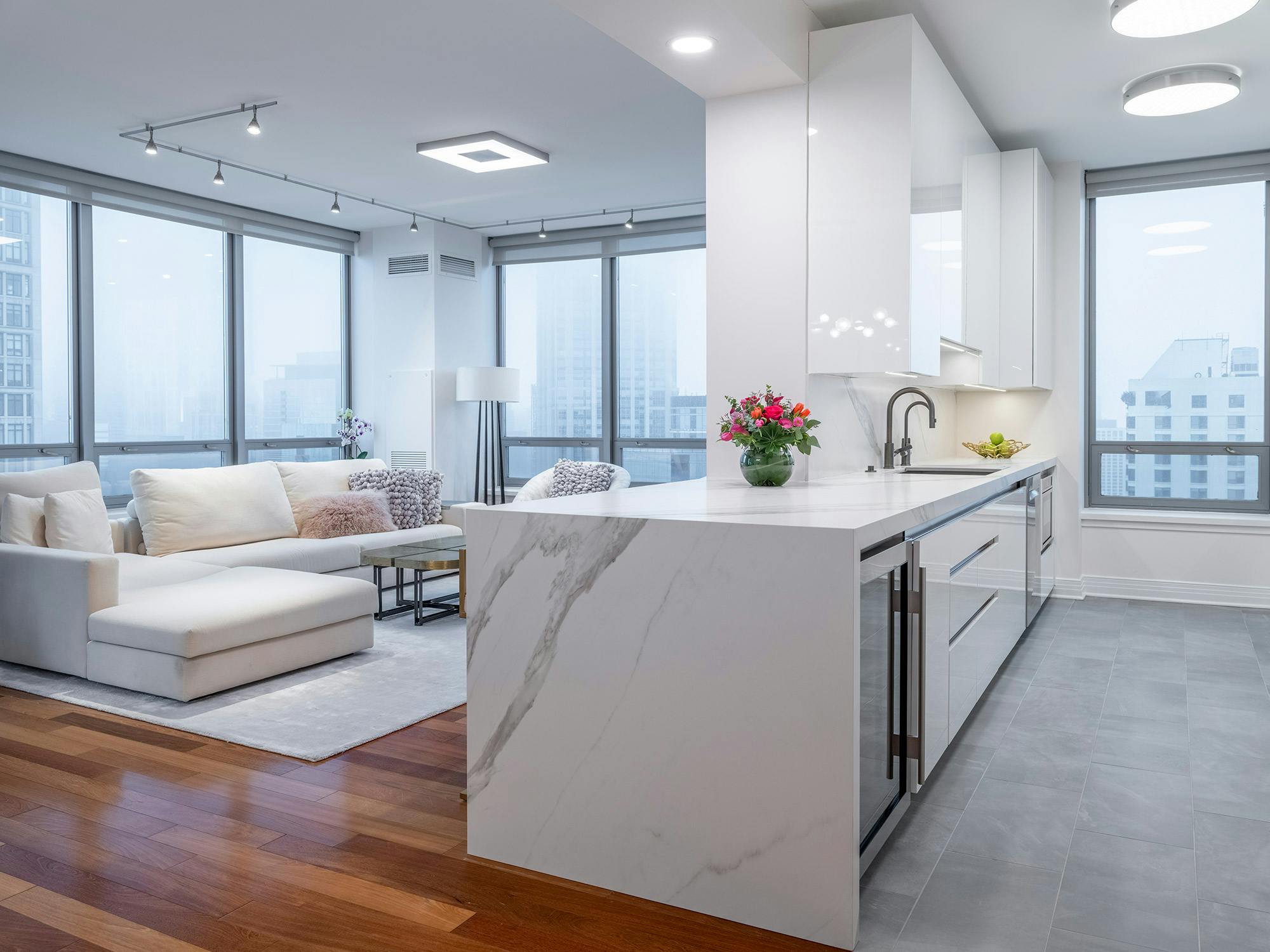 Locatie
Chicago, Illinois (USA)
Installeren
Luxury Marble & Granite
Toepassing
Countertop, backsplash
Architect
Alice Benjamin Interiors
When it comes to maintenance-free elegant design, there's no surface like Dekton: the ultracompact stone. Today, we're visiting this show-stopping kitchen by Chicago-based Alice Benjamin Interiors, a full-service interior design firm that believes authentic design tells a story.
They decided to tell this story with Dekton, a surface with unmatched performance and beauty that stands the test of time. Cosentino also worked alongside the installer, Luxury Marble & Granite, a partnership that was key to the successful execution of the project.
For the kitchen remodel, the homeowner wanted a clean and modern aesthetic but also needed a material that would keep up with her lifestyle of cooking and entertaining. With Dekton, a heat and stain-resistant material, she could rest assured spice and wine stains were no match for the material.
Principal Designer, Alice Benjamin, became acquainted with Dekton through her relationship with the Cosentino City showroom in Chicago and specified Dekton Opera, a color inspired by Italian Carrara marble featuring a creamy white surface with light gray veining offering a classic and dynamic touch.
With an eye on the future, the client also wanted a kitchen with a natural and timeless look that would maintain its resale value through the years. Dekton's low porosity and virtually zero weak points gave her the peace of mind that the material's beauty and properties will not be affected over time.
Dekton Opera can be seen on the waterfall countertop and backsplash, providing a beautiful view of the stone. The color provided the most realistic natural look for a man-made surface on the market and paired beautifully with the cabinetry.
"I love how Dekton Opera had a crisp white background that matched the cabinets and offered great veining that gave it a lot of richness and sophistication."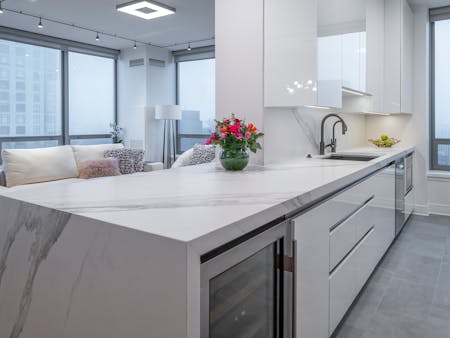 Alice Benjamin
Designer in Alice Benjamin Interiors
Cosentino's materialen gebruikt in dit project